Are you ready for the first big organizing challenge? I promise it won't be too hard. Once you get started you won't want to stop and before you know it your whole space will be organized.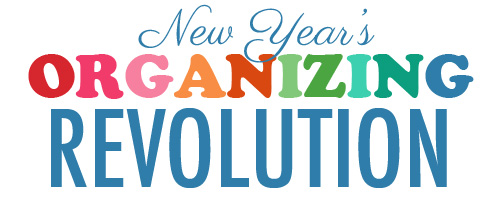 We created this challenge to help you get a jump start on your organizing this year. Our challenge will only last 4 weeks so we encourage you to join every week and be eligible to enter to win some fabulous prizes. There will also be a Grand Prize drawing at the end of the 4 weeks.
This week we are organizing the home office or desk area in your office.
I can't think of a better place to start organizing this time of year. You can organize your entire office, your desk, the filing cabinet, or anything else as long as it's office related. To help motivate and inspire you, we will be sharing our organized spaces with you.
I'm still tweaking mine but here is where it's at right now. My office area is in a small corner of my bedroom. I started with a small roll top desk and took the top off. I will be painting it soon once I decide on the color.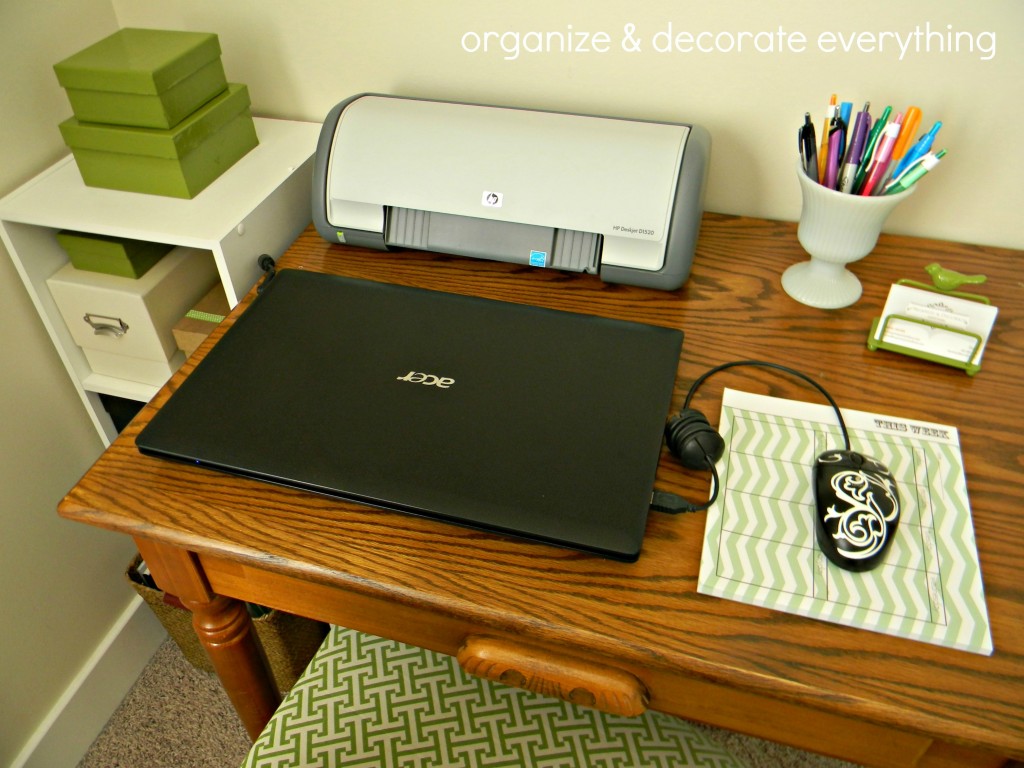 The small cabinet to the side of the desk holds storage boxes full of desk supplies, journals, idea books, and files.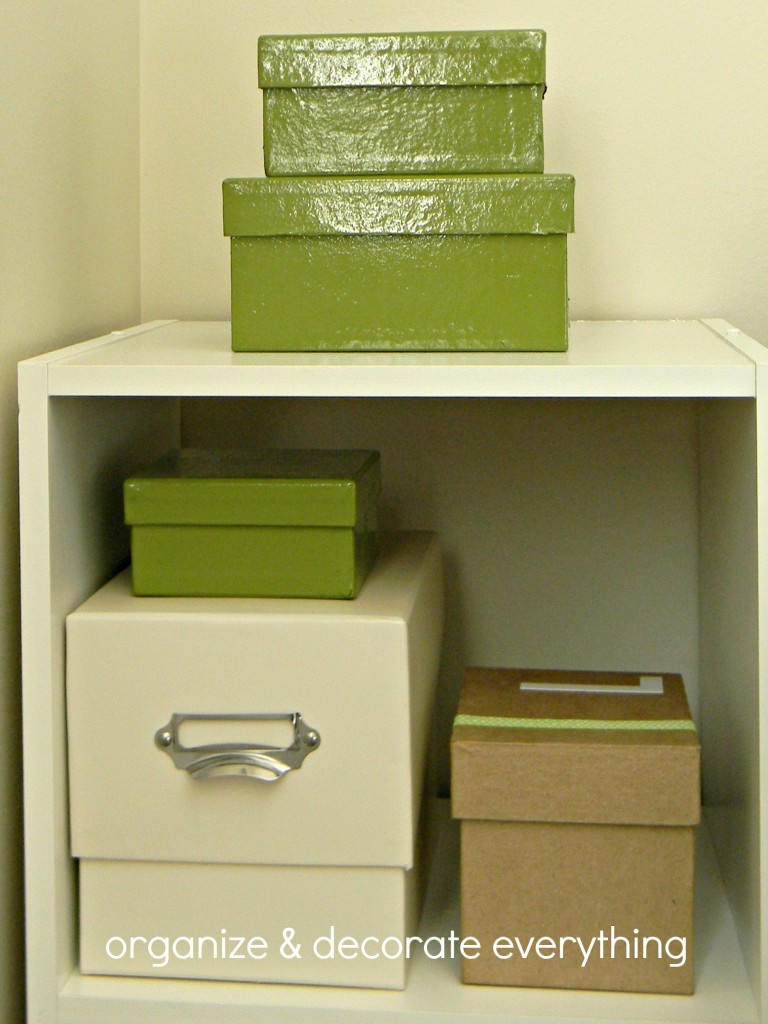 Here is a picture of the whole area. The shelf above the desk holds a box with 2 drawers for important paper storage, a bowl for small desk items, and some decorative items. There is a paper shredder and basket with binders for birthday cards and church activities under the desk.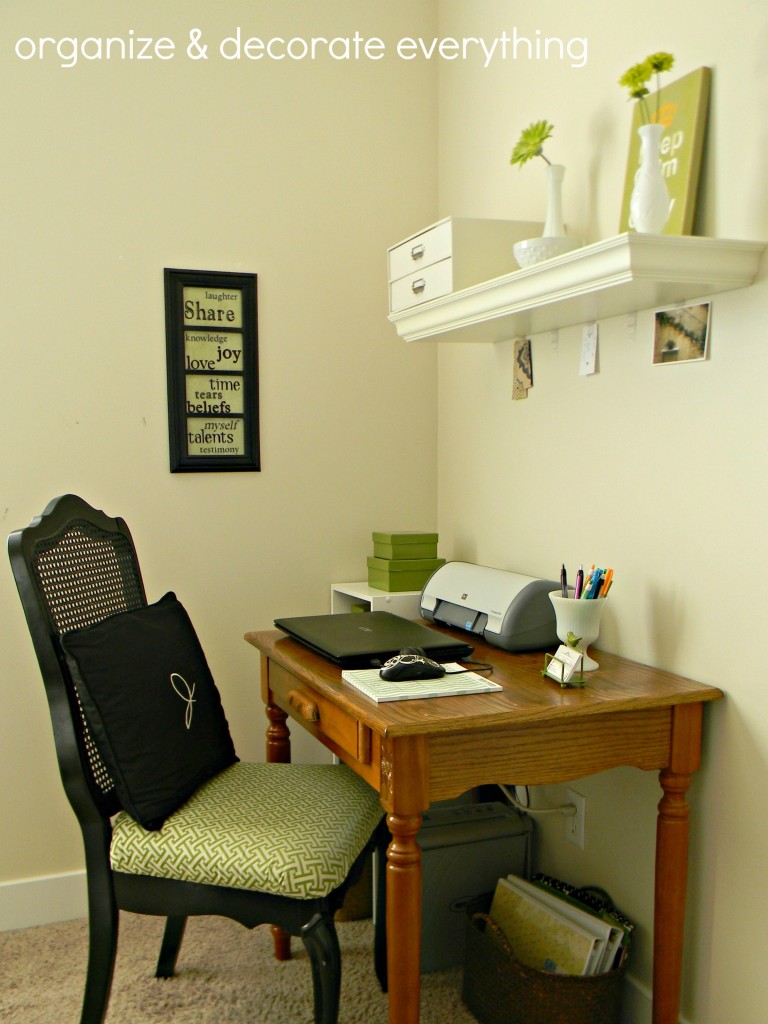 I have one small desk drawer that holds things I have to have quick access too.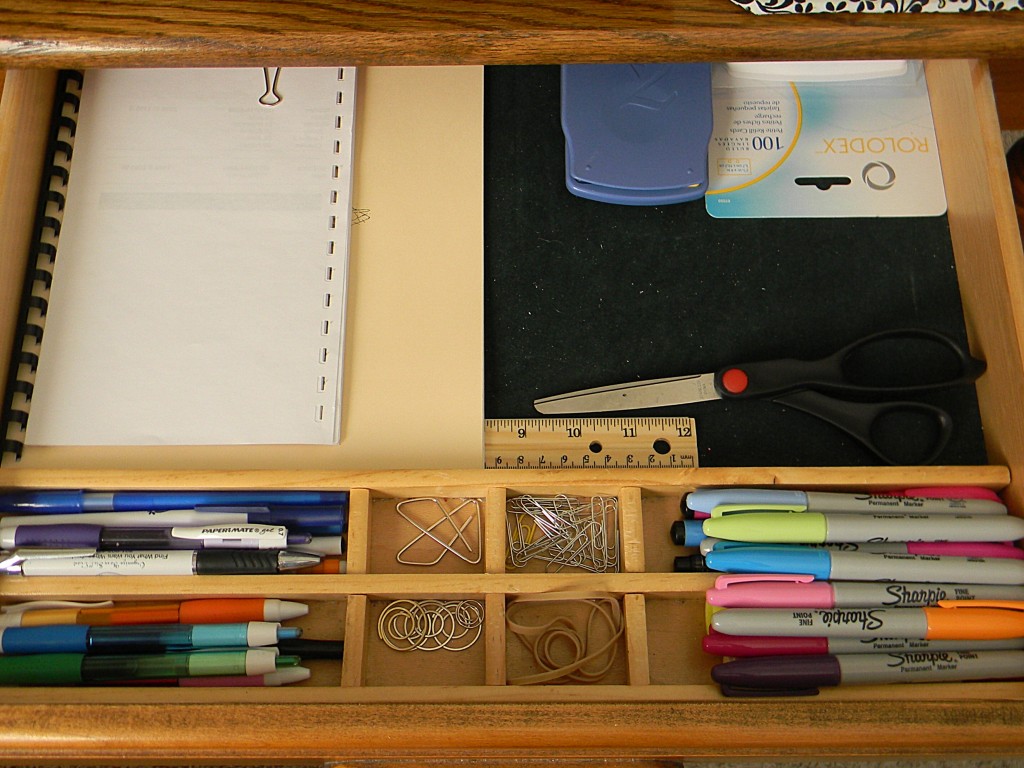 Another basket holds all my files for the year until they go into the long term file. Since it's right next to my desk it's easily accessible.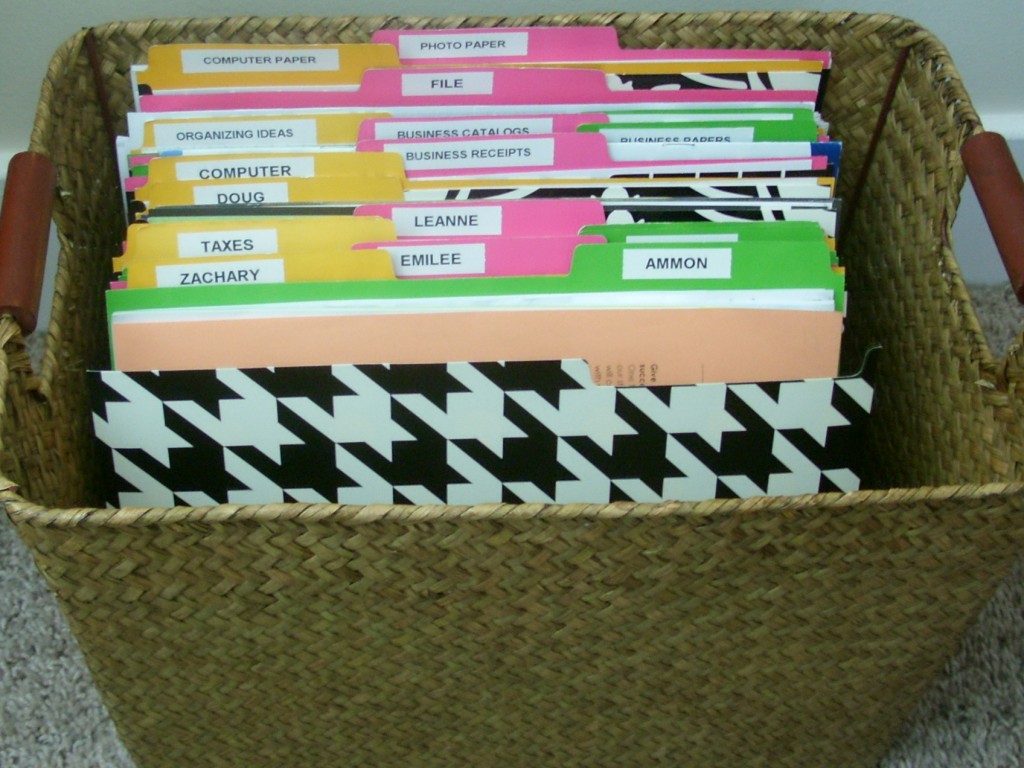 It's not exactly how I want it yet, but I love the direction it's going in and it proves that you don't have to have a large office space for it to be organized and functional.
To join our week 1 challenge, follow these 5 steps:
1. ORGANIZE YOUR DESK OR OFFICE space.
2. TAKE PICTURES of your organized space. Anna has great photo tips here.
3. LINK UP  to the challenge from your blog or Pinterest (by Thursday night). Becky has some great tips here.
4. FOLLOW ALL of the hosts of the challenge on Pinterest & Facebook (below).
5.  VOTE for your favorite space of the week (Friday-Sunday)
 Here's what you could win: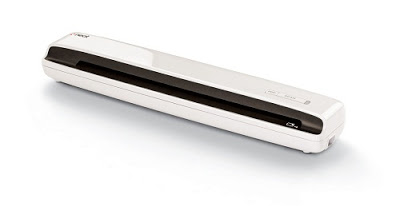 1st PLACE PRIZE – NeatReceipts Scanner $199.95 Value
Neat® is the developer of several cloud-based Digital Filing System solutions, designed to manage personal information with ease and simplicity in order to save time and increase productivity. NeatReceipts® is a portable scanner and Digital Filing System, weighing less than a pound, making on-the-go organization a cinch. NeatReceipts also includes Neat's unique software that identifies and extracts the important information from receipts, business cards, and documents to automatically organize it for you.  All scanned and imported documents can be searched by keyword in Neat's software so that you can find exactly what you need. Now, users have seamless access to their information from anytime, anywhere via NeatCloud and NeatMobile.  We welcome you to visit our social media sites… www.facebook.com/NeatCompany and Twitter feed – @NeatCompany.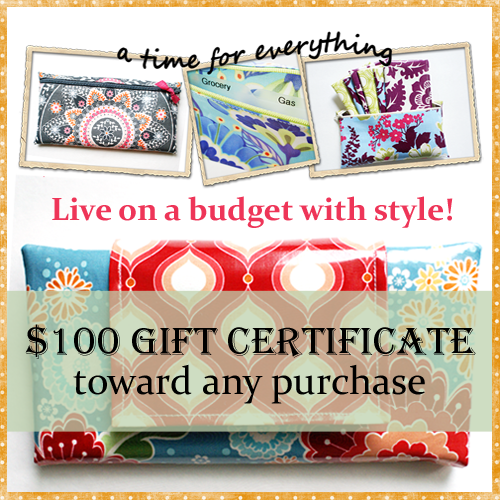 2nd PLACE PRIZE – $100 Gift Certificate to A Time For Everything Etsy Shop
http://www.etsy.com/shop/atime4everything
I am passionate about people living within their means and getting out of debt, but I don't believe a cash system of budgeting has to mean tattered paper envelopes reinforced with packing tape! I offer a variety of lovely cash envelope system wallets with the hope that each of my customers can find a product that fits her budget, appeals to her personal taste, and functionally suits her needs. My wallets and accessories are handmade by me using designer laminated cotton which is lightweight yet very durable, CPSIA compliant, and free of BPA, PVC, and phthalates. Live within your means with style!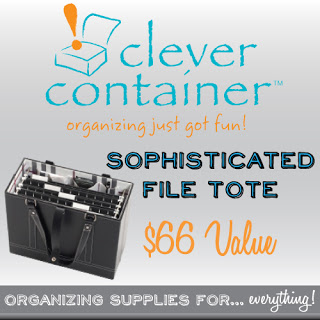 3rd PLACE PRIZE – Clever Container: Sophisticated File Box
http://mycleverbiz.com/dbldesigns
Is it a file box? Is it a handbag? It's both! Sophisticated, practical and handy! This beautiful PVC tote comes with 4 coordinated standard letter-sized hanging file folders to fit the 26" file rods which are embedded in the core. The three interior pockets hold keys, phone, and accessories.  (11½ x 14 x 6½)
Clever Container is an organizing product direct sales company committed to providing top quality, unique products and solutions to reduce the stress of an organizational task. We have products for kitchens, crafts, closets, drawers, children, storage, offices, and more.  Clever Container Consultants provide organizing tips, techniques, and products to help simplify your life in a fun, relaxed setting. Consultants demonstrate the products, provide multiple uses, and share organizing tips which you can use as soon as you get home. Our motto is "It's not just the product, it's the process." As a professional organizer striving to give people the most efficient and effective home, personal lives, and businesses possible, Ashley Meyer of DBL Designs Lifestyle & Small Business Consulting found the perfect partnership with Clever Container.  Through Clever Container, she brings quality, affordable organizing products to her professional organizing clients.
YOUR HOSTS
Who are these fabulous organizing bloggers that are hosting? They are listed below. We would love for you to stop by each of our unique blogs and say hi.

The best part of the challenge… Its SUPER easy to enter & there are only 2 main rules. Follow each of us on Pinterest & Facebook! That's it. Remember, to be eligible to win a prize, you MUST follow us ALL!
Here is a button for you to get started! Put it on your blog and spread the word about this huge challenge! You can also tell your family that you're getting organized this year and "wow" them by actually tackling a room in your home each week!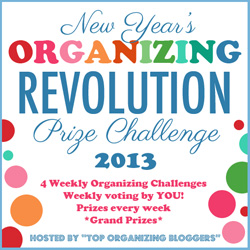 <div align="center"><a href="https://organizeyourstuffnow.com/" title="Organize & Decorate Everything" target="_blank"><img src="https://www.abowlfulloflemons.net/wp-content/uploads/2012/12/OrganizingRevolution250.jpg" alt="Organize & Decorate Everything"  width="250" height="250" style="border:none;" /></a></div>