Do you remember the New Year's Eve Countdown Bags I made last year?
Here's a link to the tutorial if you weren't following me then.
I used my Cricut and the My Community cartridge to cut out the clock faces.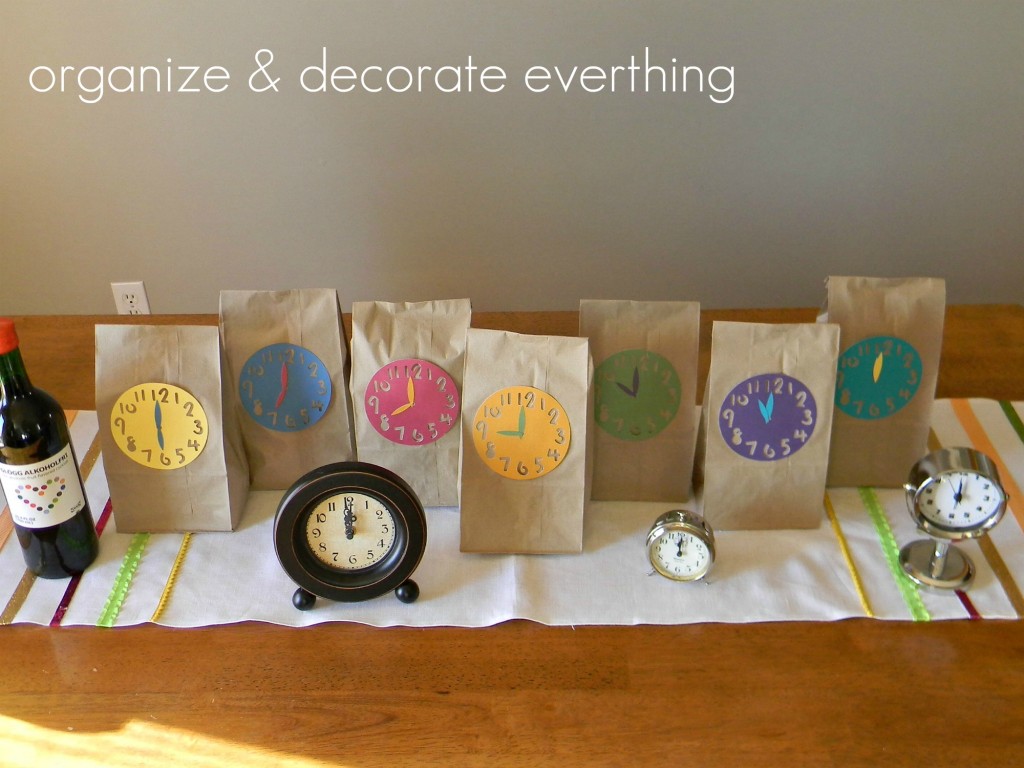 We had so much fun opening the bags every hour and doing the activity inside.
I started the fun at 6pm but you could start whatever time you like.
We'll be doing it again this year with a few different ideas to change things up a bit.
Happy New Year to all my friends here at Organize and Decorate Everything.
I hope 2013 brings you all the happiness and joy you are seeking.
Blessings to you and yours!