We stopped off at a yard sale on the way home from Ammon's soccer game. Nothing big, but I found a few things. I got this typewriter case for .25 cents. I thought I'd be able to do something with it. Well, Ammon claimed it as soon as I got it in the car. I'll show you later this week what we do with it.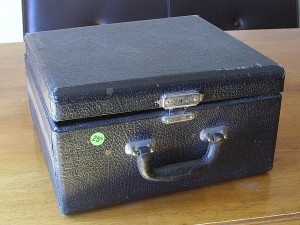 I bought these 2 frames and this little jar for .25 cents each. I told you I can't pass up frames.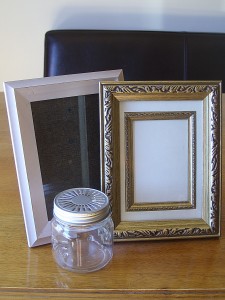 I got these cute party plates for $1 each set. One set had one plate and one cup broken in it, but it was still a good buy. When I find these at the D.I. they're usually $1 per plate and .50 cents per cup. Too steep for me.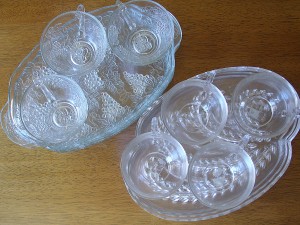 After the yard sale I stopped by our Farmer's Market for some fresh produce. I didn't plant a garden this year. I got all this produce for a total of $5. We've almost eaten all of the peaches and we had some of the corn and tomatoes for dinner tonight.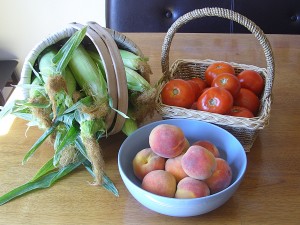 So the total was $3 for the yard sale and $5 for the Farmer's Market.
I'm linking to:
Thrifty Treasures at Southern Hospitality
Yard Salen Party at Debbiedoos
Twice Owned Party at House of Grace
Check Out These Related Posts