I'm so sorry I'm late in announcing the winners of the Emergency Preparedness E-book.
I hope you understand family had to take top priority the last few days.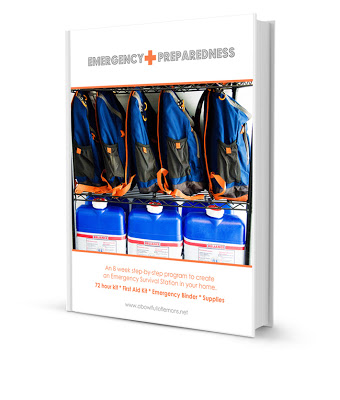 The 3 winners are…
447April Dawn Mitchell Tweet about the Giveaway

3NaDell Ransom Like ABFOL on Facebook

441Yvonne Stine Garrett Like Organize & Decorate Everything on Facebook
Congratulations to the winners! I have emailed each of them. They have 48 hours to respond to the email or a new winner will be chosen.
If you didn't win the Emergency Preparedness E-book you can still purchase it below. It is an unbelievable resource as you go about planning and preparing for an emergency.