If you didn't know already, West Elm is now at City Creek Center in Salt Lake City. Woot! Woot! Now all of you locals that have been driving to Las Vegas or ordering on line can actually visit a real store close to you. I don't think there's anything better than actually being able to see and touch what I'm about to purchase. I also love my new West Elm shopping bag.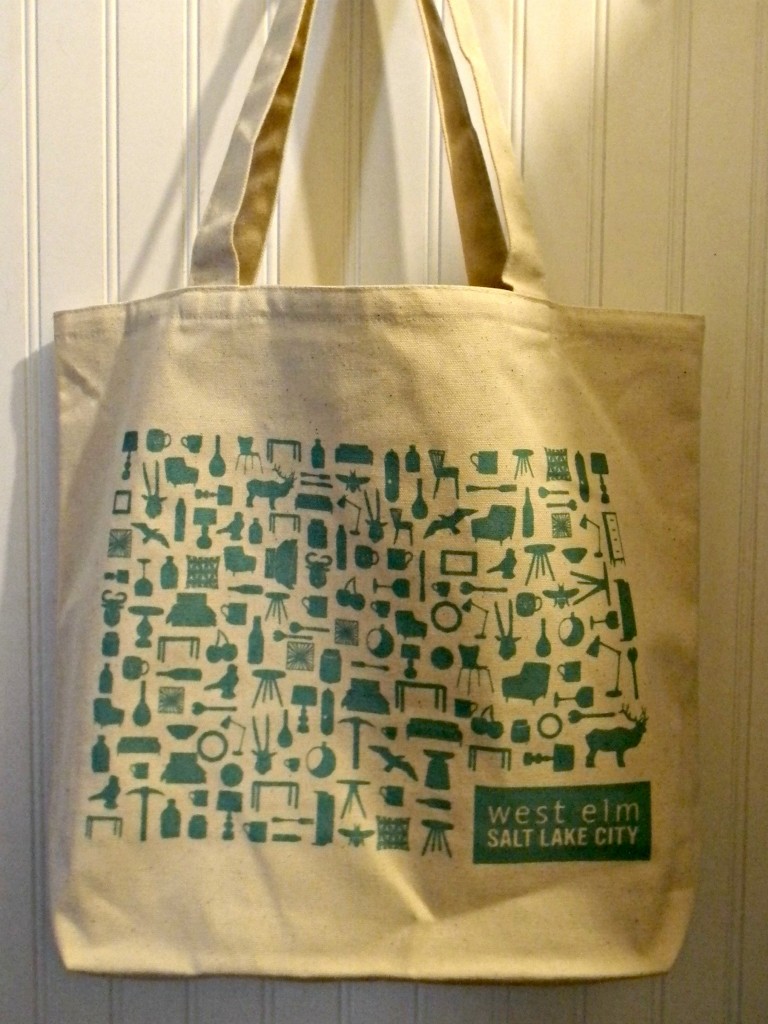 This is the first thing I noticed when I walked in the store. I would love a throw in every one of those colors and they are so soft, perfect for the weather we're starting to get here. I might have fallen in love with those white vases too. In fact, I have a date with my daughter to go back for the medium one.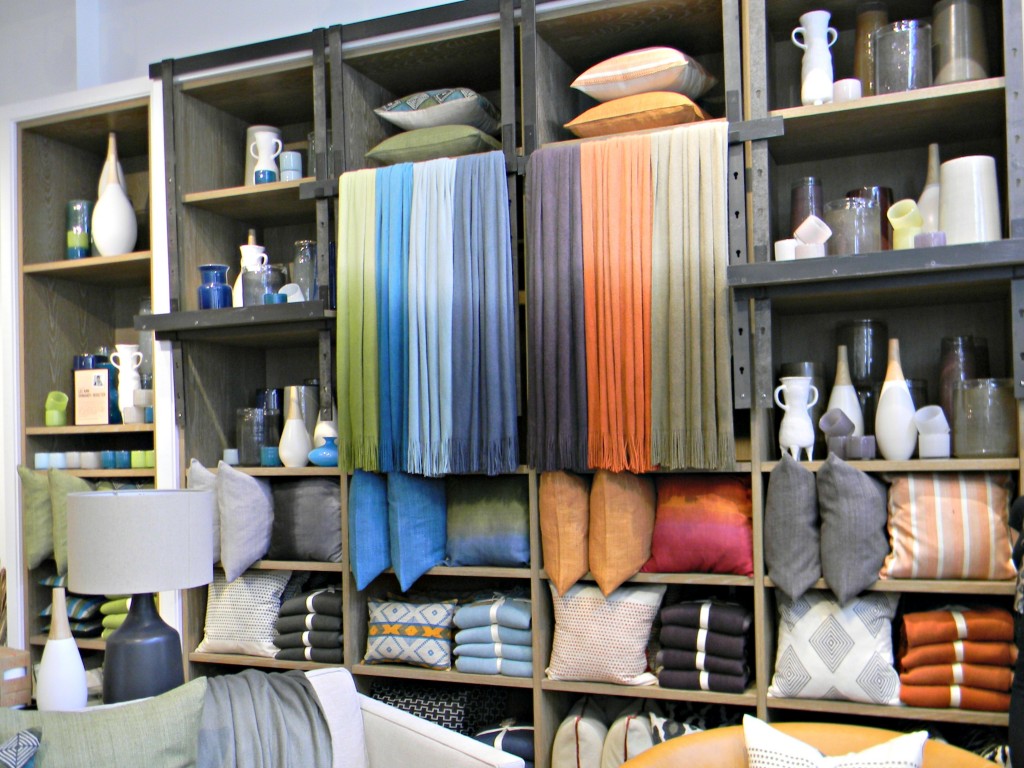 Another thing I fell in love with is this amazing piece. I think it would look awesome in my dining area. I need a place to hold all my linens and party decor and this would be perfect. The store also features a new collection of Mix + Match Dining Tables. There is a selection of 4 different bases and 5 different tops, so something for everyone.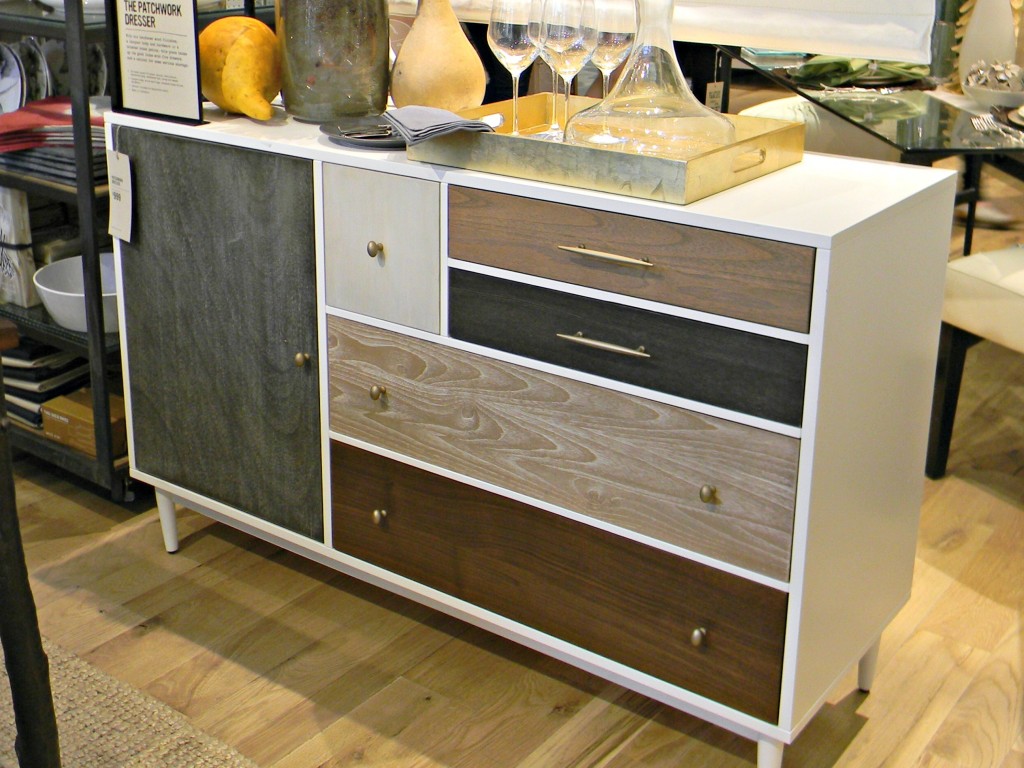 I love this little flower shop area. It reminds me of a French Market (not that I've ever seen one but this is what I imagine it would look like).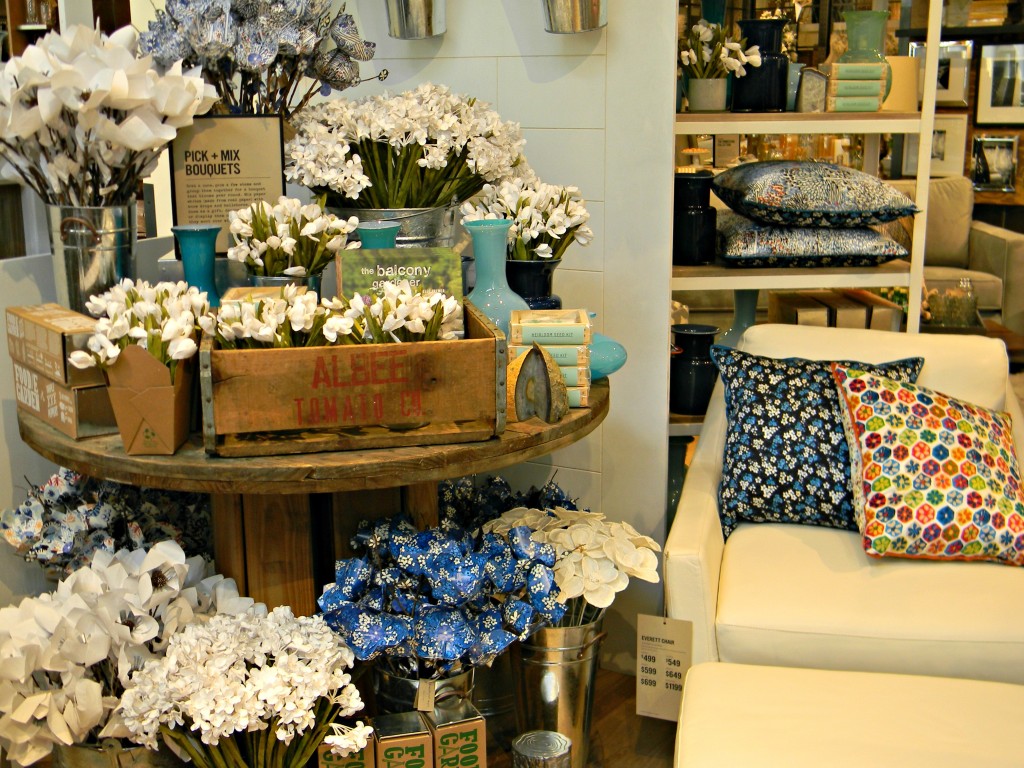 These trays are hands down one of my favorite things in the store. I am such a huge fan of trays. They come in 3 different sizes and at least 8 different colors. I think they are very reasonably priced. You will see which one I chose at the end of this post. I know this isn't for sale but I totally love the shelving too.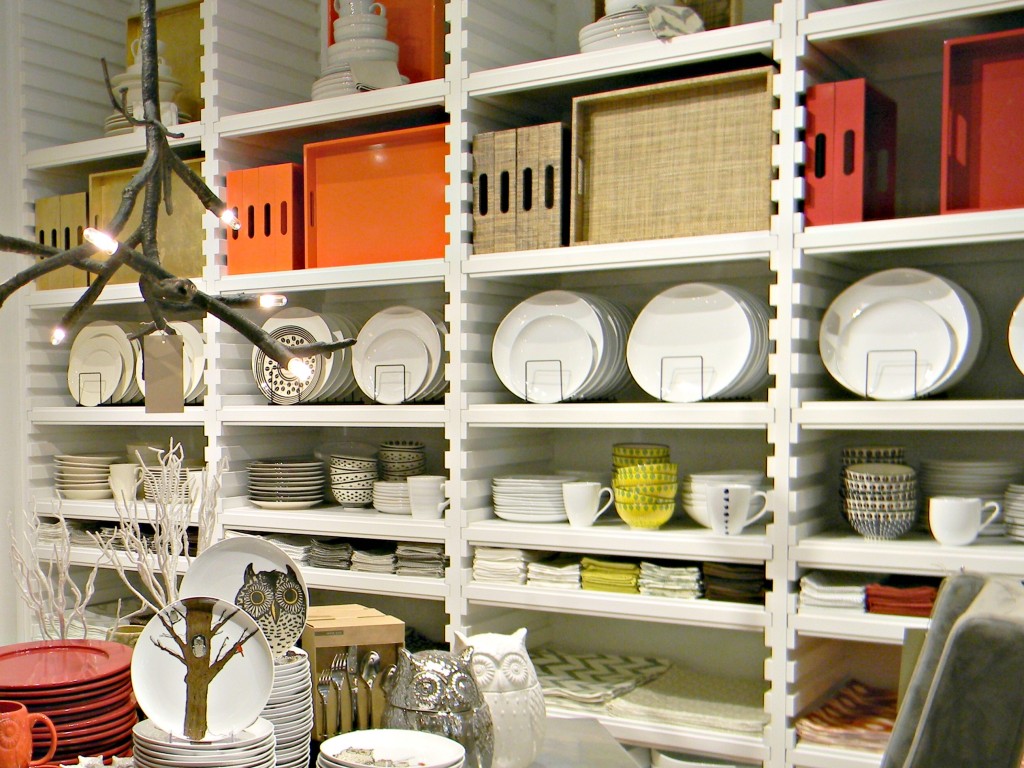 West Elm has a huge selection of mix and match bedding. I love that they don't have to be bought in sets. You have way more options to when you can choose from different pieces to design your own bedding set. I think they have amazing displays too.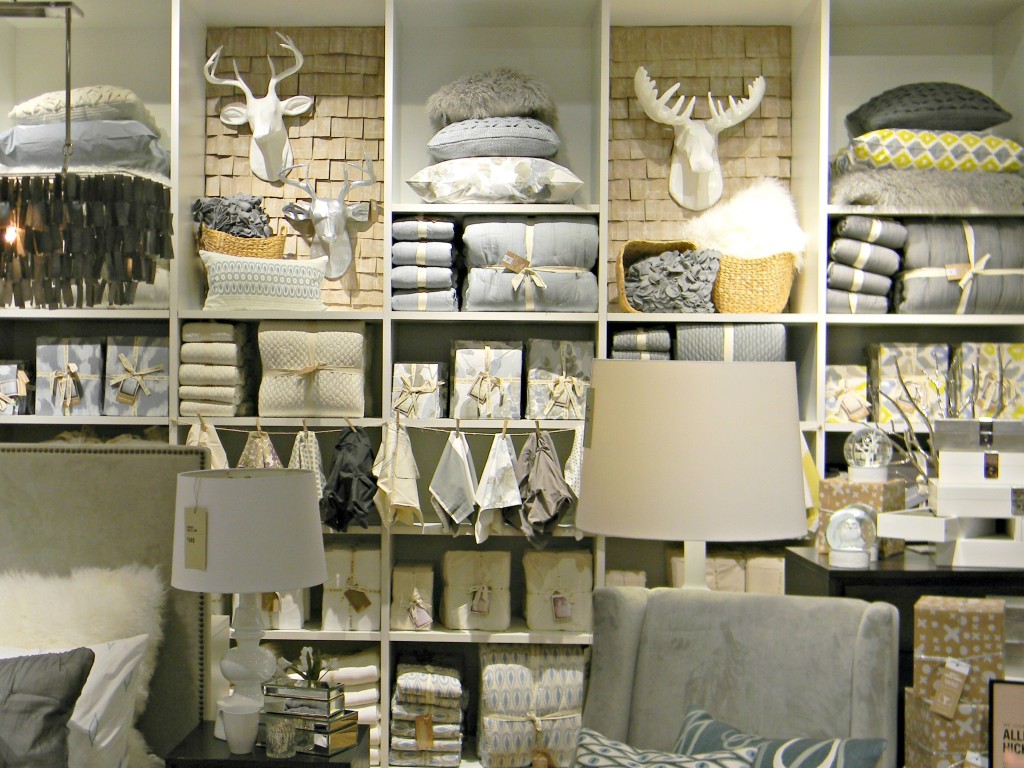 What can I say? I'm in love with this and I'm pretty sure it would look perfect in my house.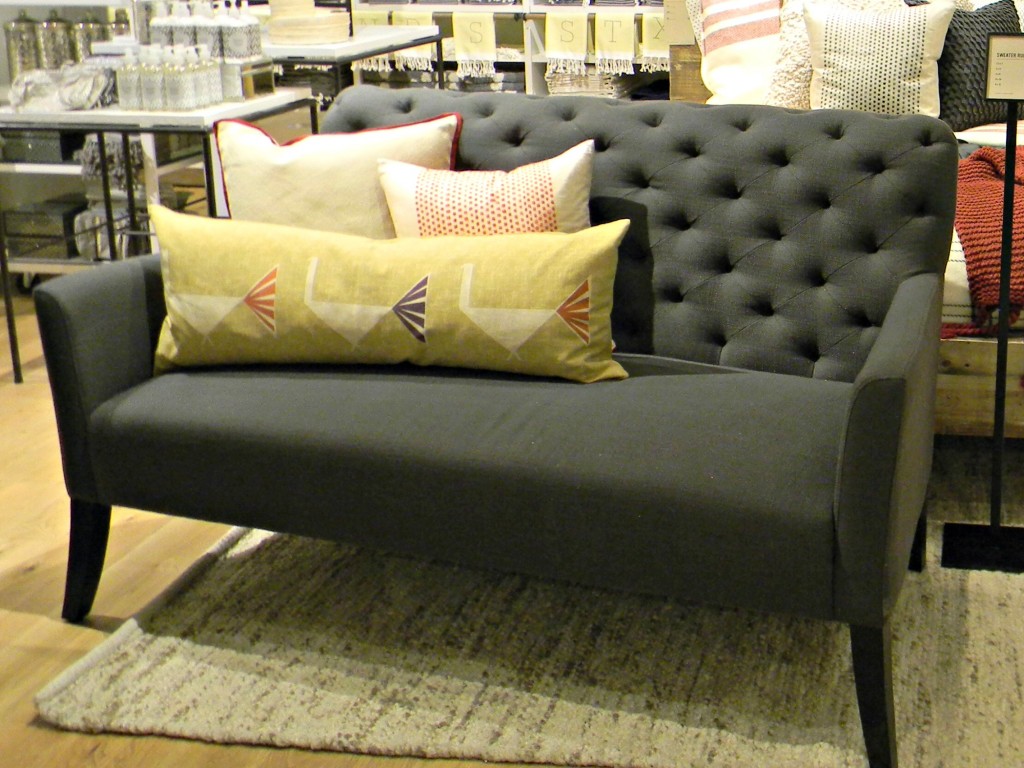 These sweet monogrammed hand towels would be the perfect gift for a house warming, hostess gift or even Mother's Day gift. I would love it if I got one from my kids.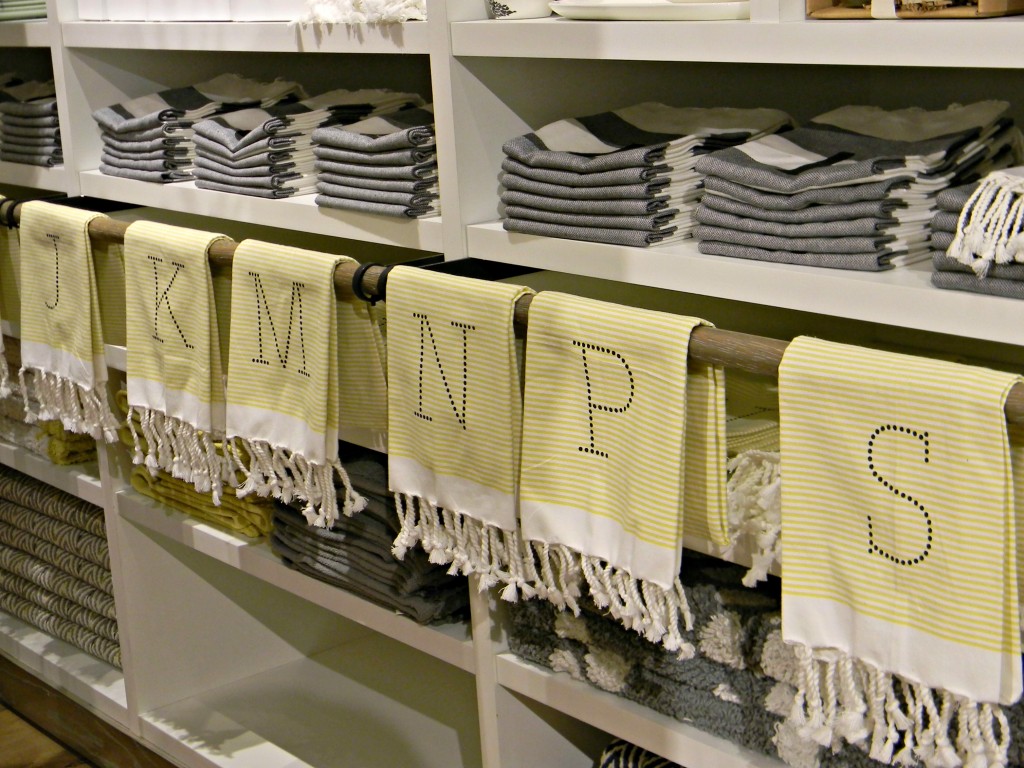 This West Elm store is the first to partner with Etsy and Craft Lake City to showcase local artists. They truly love these artists and want to showcase their work. I'm so happy to be able to see these local artists work. Don't you think those arrows are so awesome?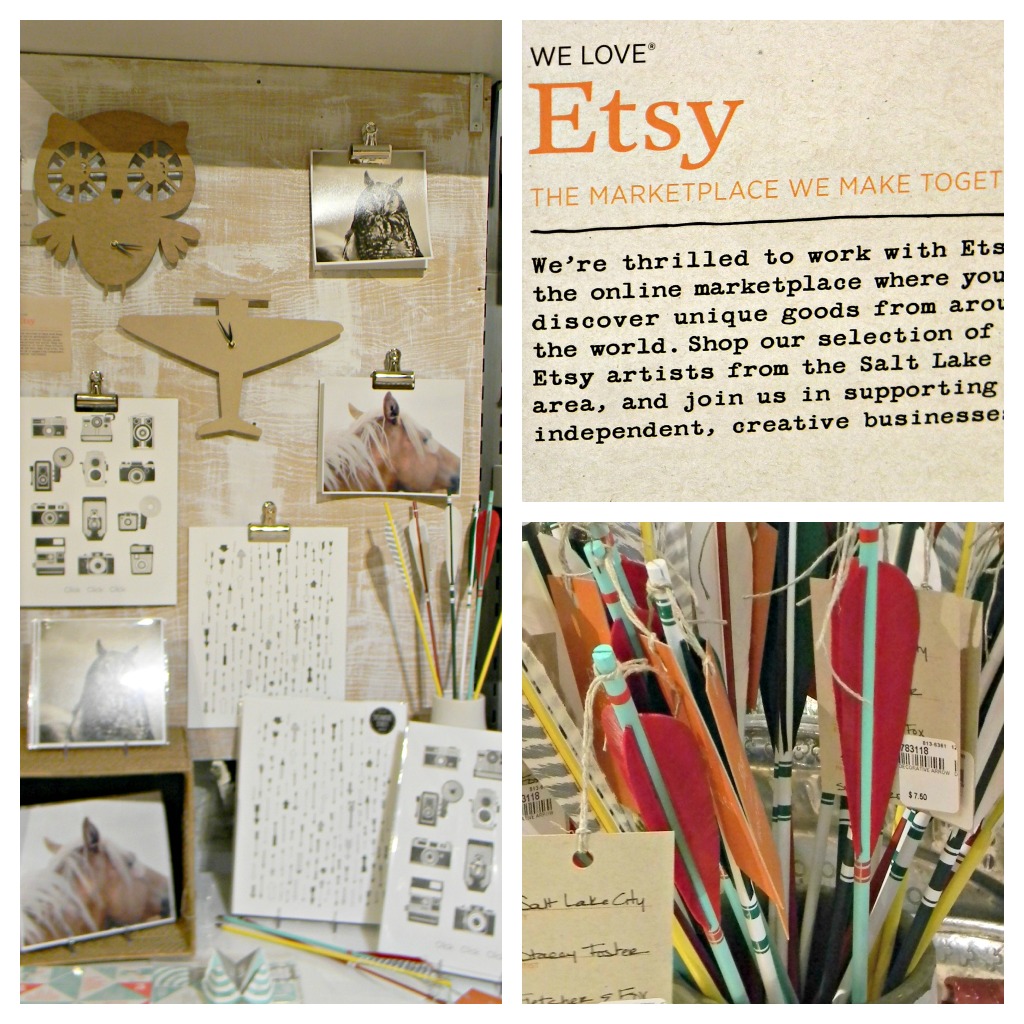 This loft area is in the center of the store and has some of my favorite pieces showcased there. Check out that awesome ceiling. I love all the shiny surfaces and calm colors.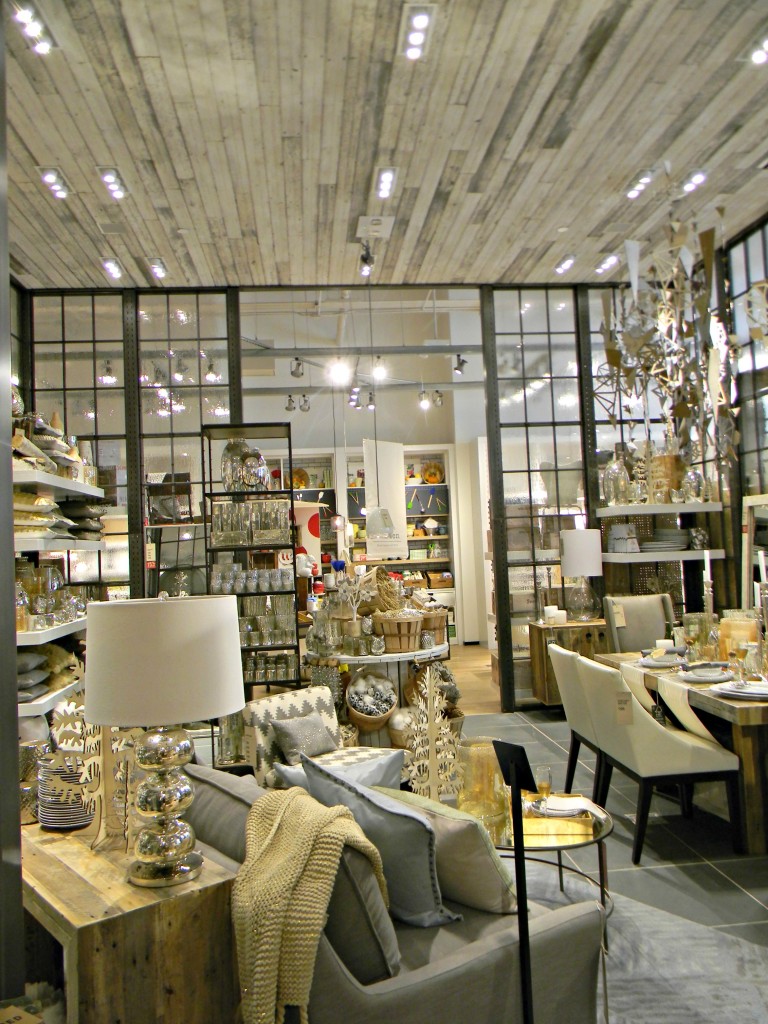 They have also partnered with St. Jude Children's Research Hospital to donate 50% of the sales of select items. Aren't these cute owls adorable?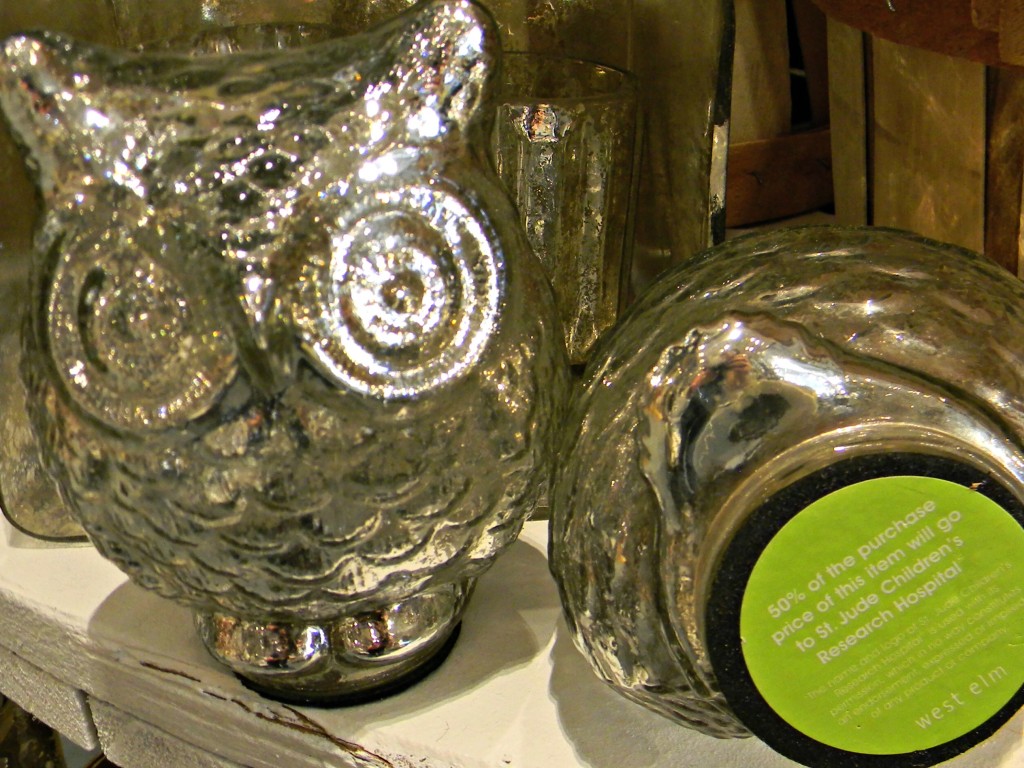 And yep, they have Christmas decor throughout the store. What a sweet corner little corner. It almost makes me want Christmas to come sooner. Almost!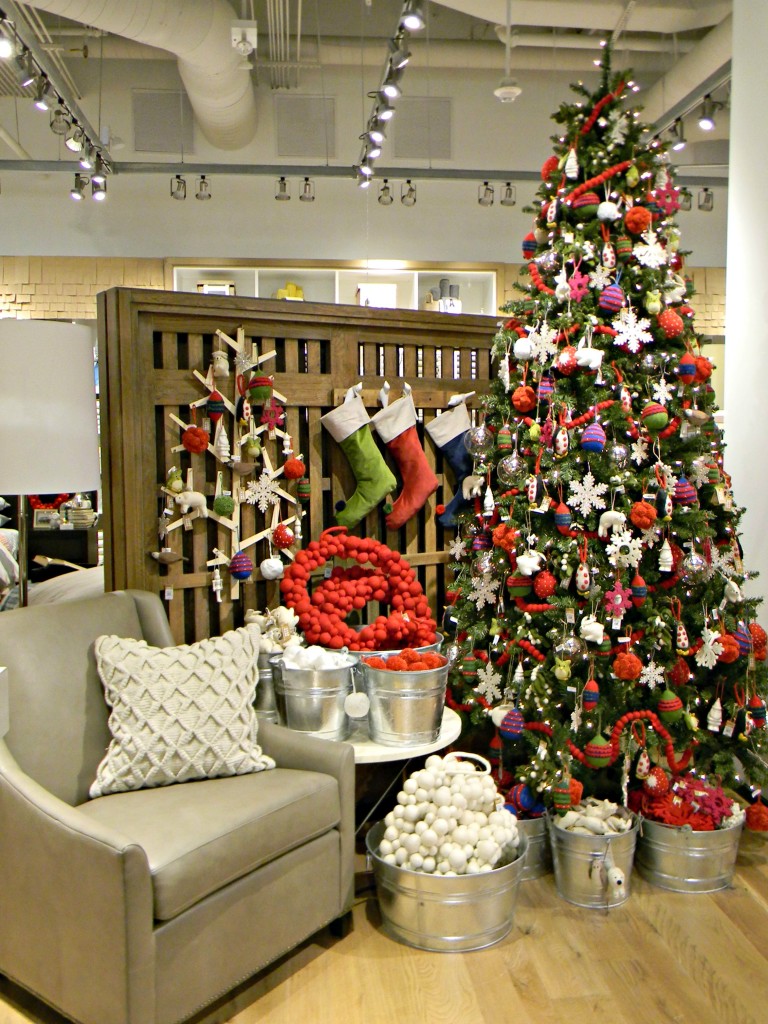 So are you curious as to what I bought? A small green tray (love this color), 4 pretty bowls, 3 small owl mugs and a large red owl mug (not pictured). The tray also holds the cloth napkins I made and we now use instead of paper towels. It looks right at home on my kitchen counter.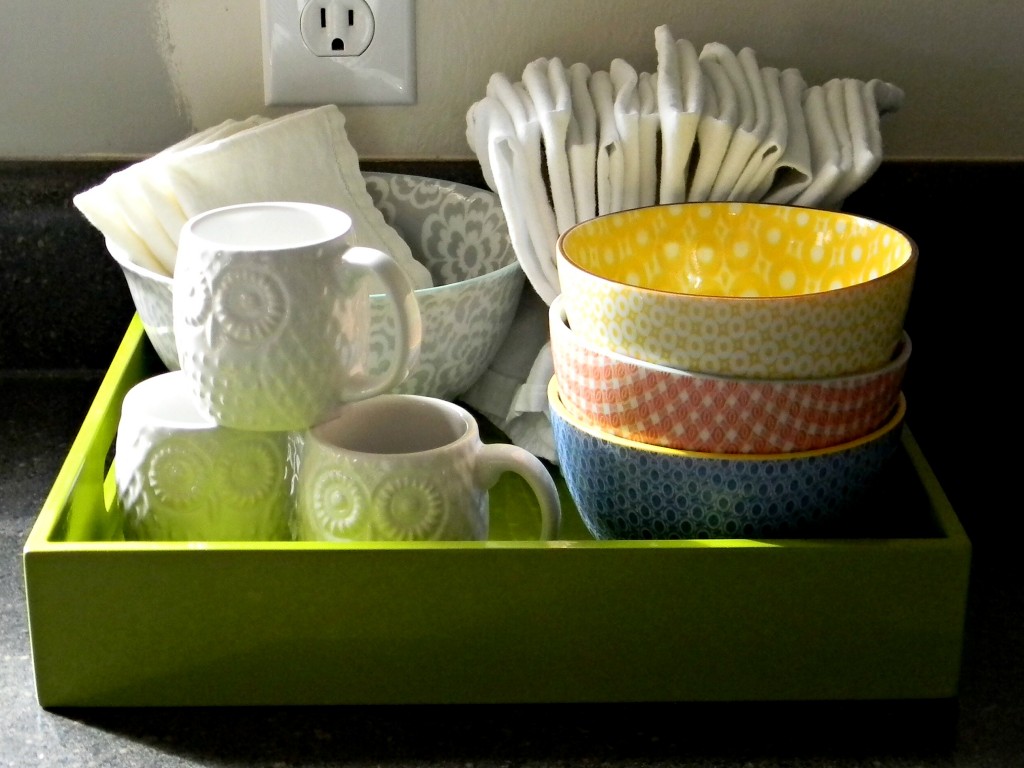 West Elm helps customers express their personal style at home. They can help you with large space planning or even help you pick out a little vignette for your kitchen. Landon (I think that was his name, I'm horrible with names) was awesome in helping me decide what bowls I wanted to display.
I'm going back next week. Will I see you there?
Disclosure: West Elm gave me a tour and a gift card to spend but I truly love their store and am going back next week to spend my own money.