It's the first We're Organized Wednesday of 2011. I know you've all been in the "wanting to declutter and get organized" mode. I'm excited to see what you've been working on these past few weeks. It doesn't have to be a big project, the small organizing projects really add up. I just cleaned, decluttered, and organized my master bathroom and it feels great. I was able to get rid of 47 items out of the 4 drawers and 2 cabinets. Woo-Hoo! A lot of it was expired medications. And I just found out our Police Station can dispose of your unused and expired medications safely. The remaining items will be moved to their proper place or thrown away. Here we go!
BEFORE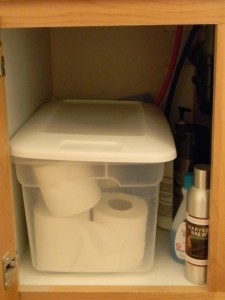 Take everything out and start with a clean slate. Wash and disinfect the cabinets and drawers before you return any items.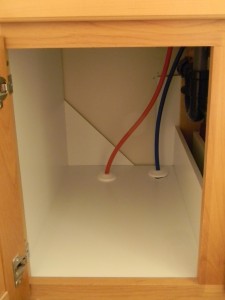 AFTER  Tip: Turn your face wipes or any wet cleaning cloths upside down in their container to keep them moist.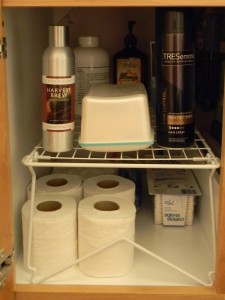 Hubby's Side.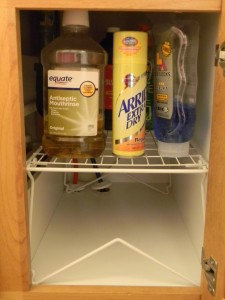 My make-up and medication drawer. I don't have a lot of skin care or make-up items.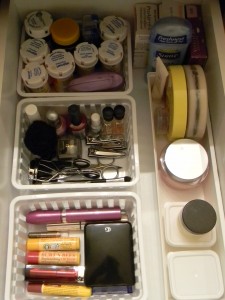 I love these little containers from Dollar Tree. They come in a package of 8. The ear plugs work perfectly when hubby's snoring is out of control.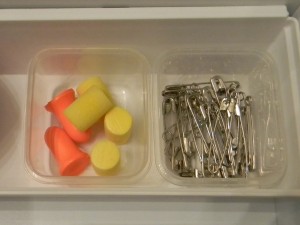 My hair care drawer.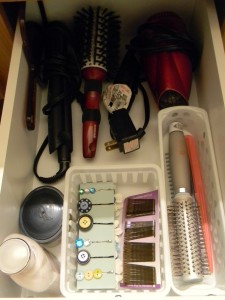 Hubby's personal drawer.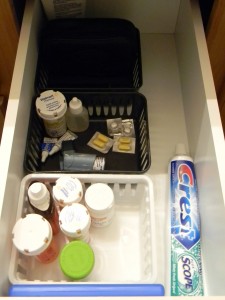 Medicine drawer.
Here's the pile of things I was able to remove from the bathroom.
After the medications were gone, this was all that was remaining. Most of it will be moved to where it will be used. The curling iron (not used for 3 1/2 years) and the knee brace will leave my house.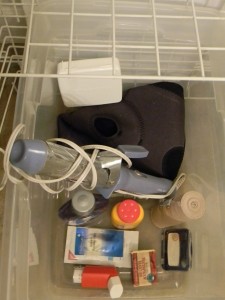 That's a total of 63 items leaving my home or being put where they belong  just since Sunday. So what have you been up to? I can't wait to see. Link up any organizing tip, project, or idea you'd like to share and you might get featured.
I'm linking to:
Inspired to Organize at The DIY Showoff
Let's Organize Week 1 at Domestically Speaking
Sundae Scoop at I Heart Naptime
WFMW at We Are That Family
Bathroom Organization Linky Party at Beneath My Heart
Here's the giveaway for this week: The Organized Mom It's really a great reference book, whether you're a first time mom or already have 5 kids.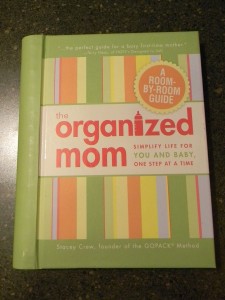 1st Entry– leave a comment.
2nd Entry– link up to We're Organized Wednesday.
3rd Entry– join me with Google Friend Connect on my side bar.
The giveaway and link party is now closed. Thank you for entering. I'll announce the winners of the giveaway tomorrow.