This is a Sponsored post written by me on behalf of Atlantic Luggage for SocialSpark. All opinions are 100% mine.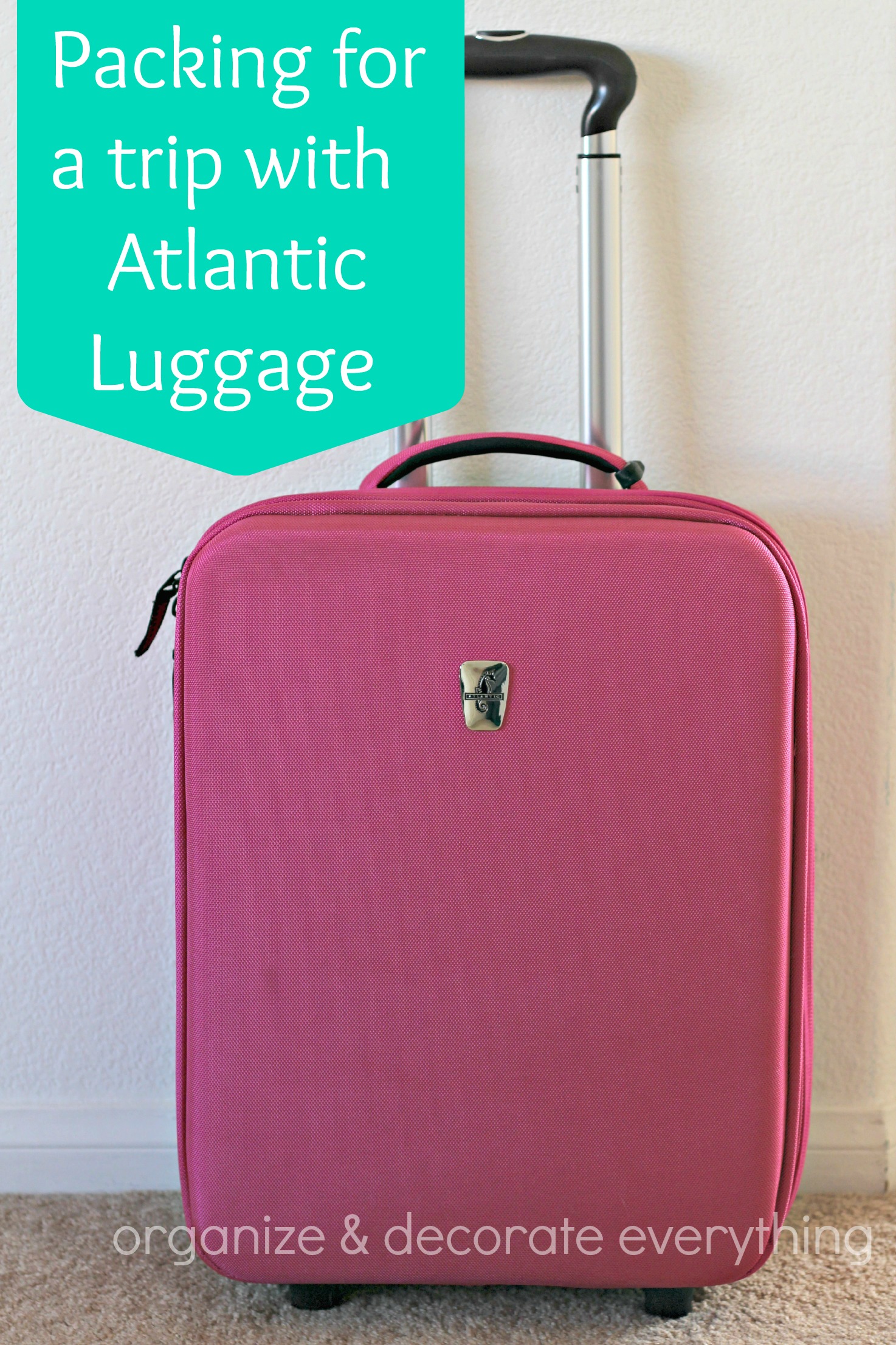 We moved to Las Vegas about 10 months ago and I have to say one of my favorite things about living here is that California and the beach are only 4 hours away. We've taken several quick weekend trips and I love the memories we're creating with our mini vacations. Even though I love our trips, packing and getting ready for the trip can sometimes be a bit daunting.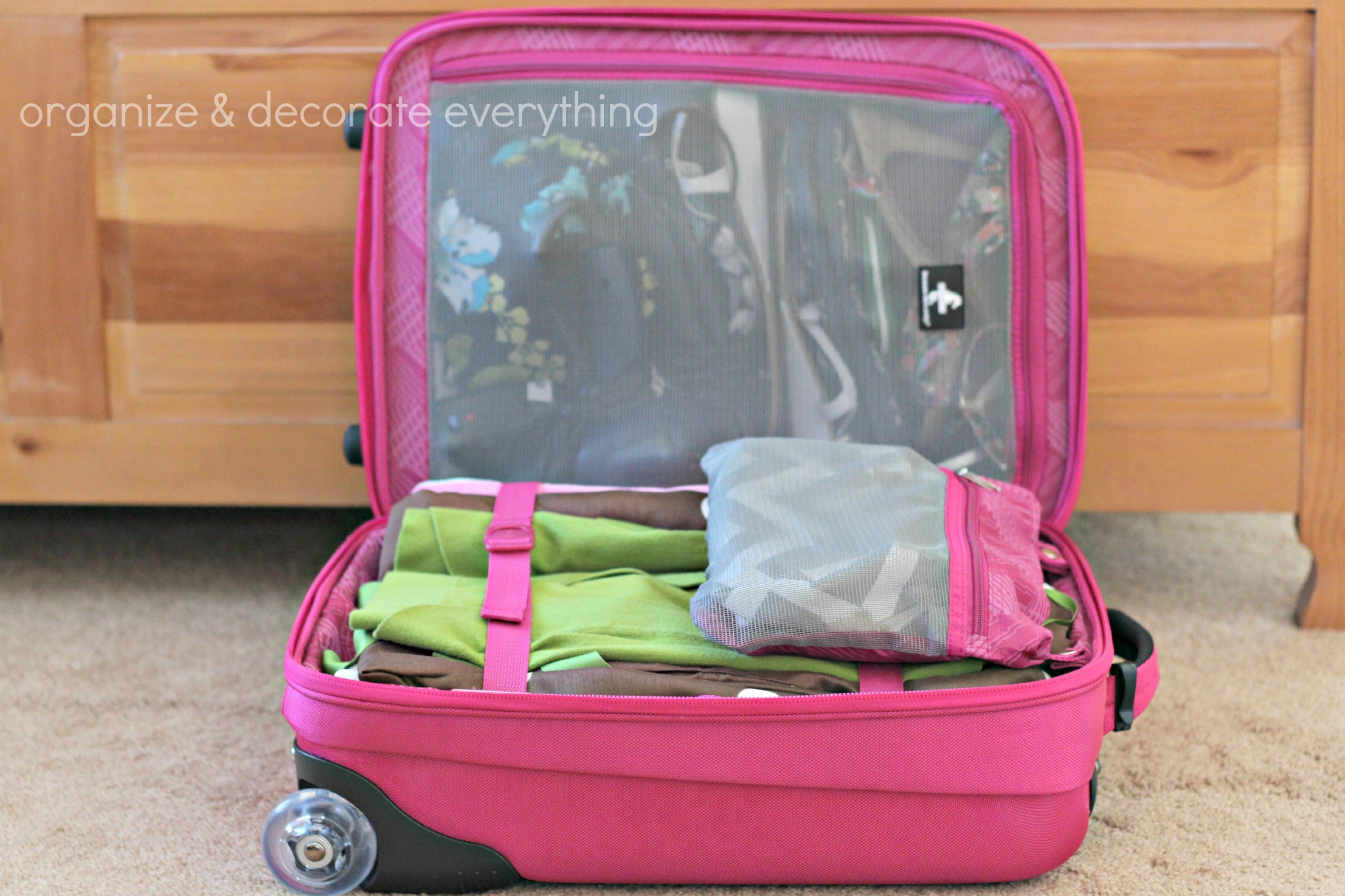 Everyone is allowed only one bag because of space in the car. I was so excited to be able to pack 3-4 days worth of clothes and all the many accessories and shoes in one piece of 20" Atlantic Luggage. My favorite part is that there is no mistaking my luggage anymore because of the awesome pink color. Which brings me to another point, don't you hate not being able to find your luggage at the Baggage Claim in the airport? Well, this stylish piece is not going to be hard to locate.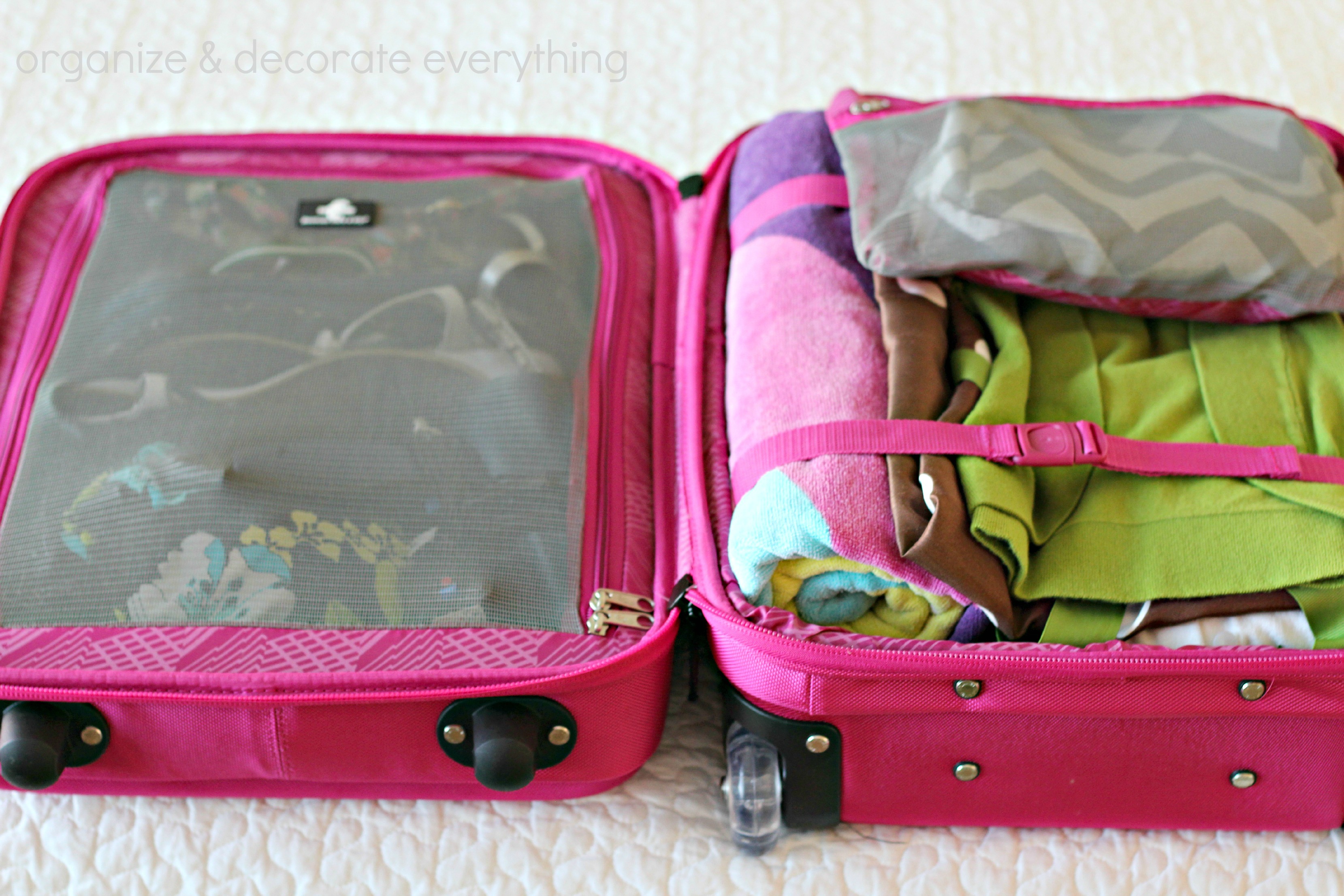 As an organizer the inside of the Atlantic Luggage is my favorite part. I love the compartments that make packing so much easier. There's an interior zipper you can use to separate clothes and shoes and other things or use it to keep your clean clothes from your dirty clothes. The hold-down straps keep clothes in place while traveling. There's also a removable mesh accessory bag to keep your small items organized and in place.
Here is what's in my luggage for the long weekend:
3 Capris, 3 Tops, 1 Dress, 2 Sweaters, 5 Shoes, Pajamas, Swim Suit, Cover-Up, Underwear, Beach Towel, Hair Care Supplies, Jewelry, Toiletries
For more great packing tips visit my other post on packing for a trip.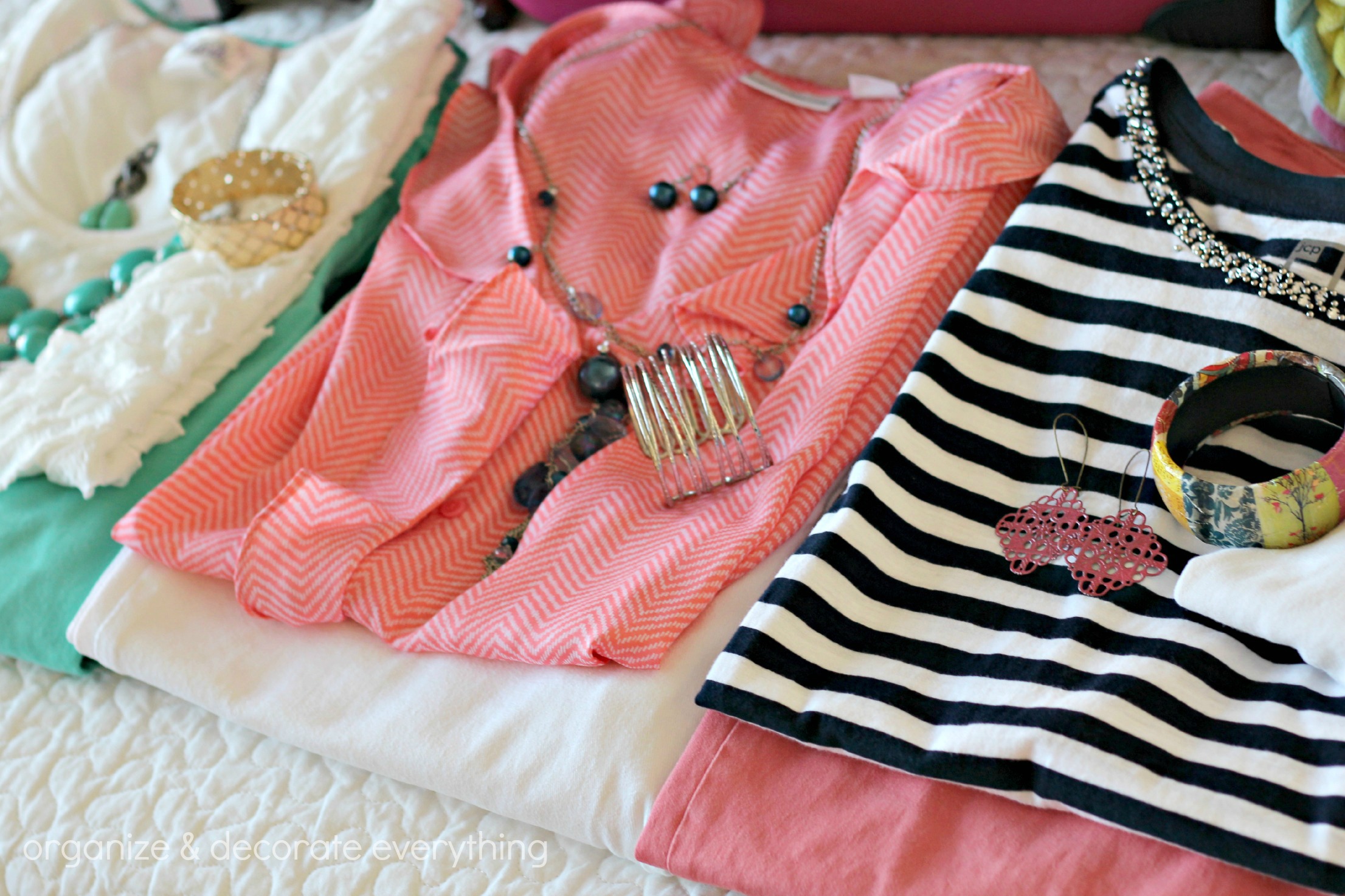 Sometimes we arrive late at the hotel and having to drag in many awkward pieces of luggage can be a pain. Having luggage that is lightweight and reliable is important to me, especially when my hands are full with my purse, treats from the car, kid's stuff, and so on. Yep, we're those people checking in late with arms full of stuff and kids trailing behind us.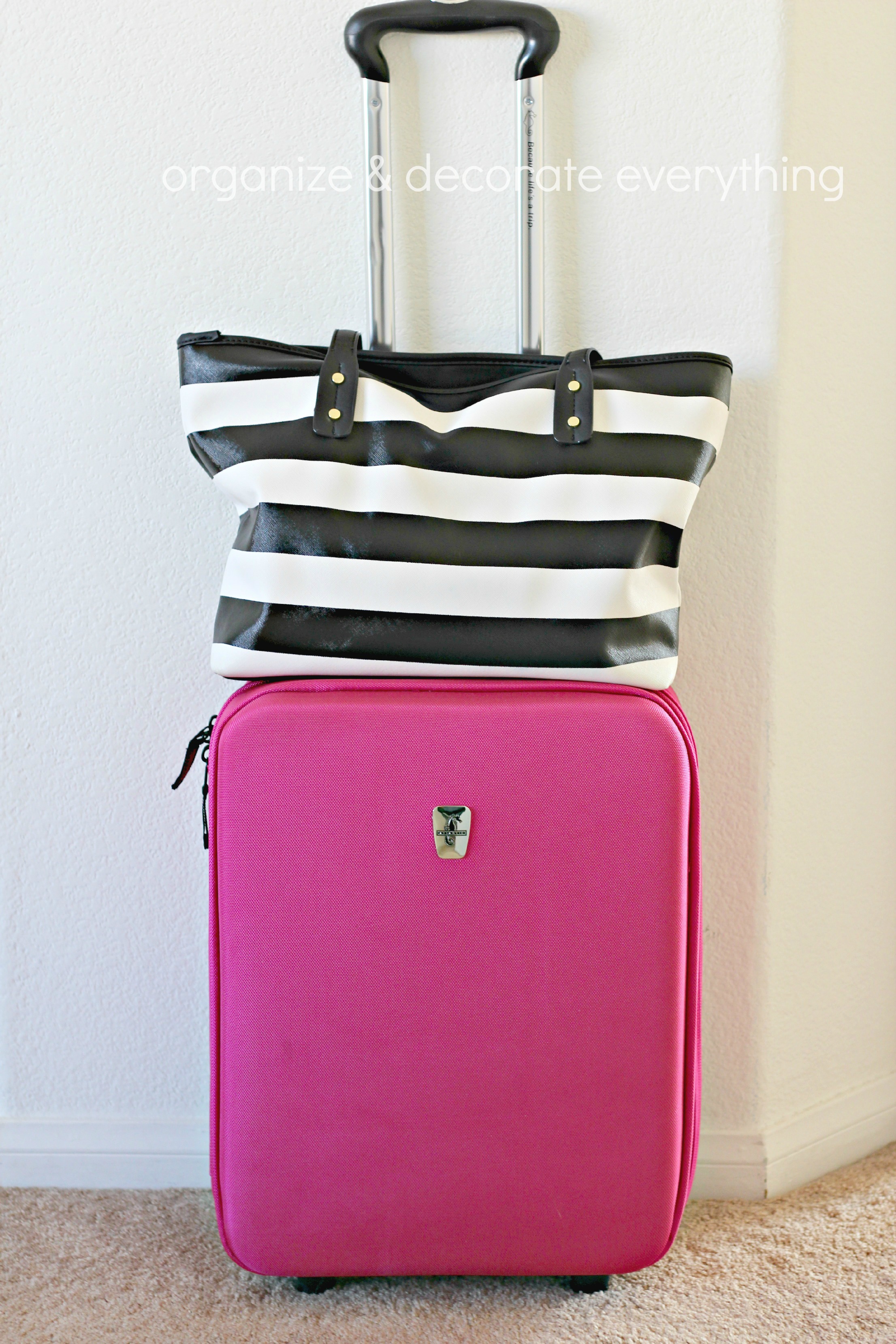 Would you like to win a piece of your own Atlantic Luggage? To enter all you need to do is leave a comment here telling me why you need a new piece of luggage. Are you going on a trip soon? Are you embarrassed by your current luggage?
Winner will be chosen randomly and luggage will be sent directly from Atlantic Luggage. Giveaway for the piece of luggage ends Sunday, May 25rd at midnight PST.
You can also enter to win a family trip for 4 to either Los Angeles, CA or Washington DC. Head over  to Atlantic Luggage to enter. Trip includes airfare, hotel, $300 activity allowance, and 4-pieces of Atlantic Luggage.