It's finally here! It's time for my project reveal for the IZZE Holiday Crafting Challenge.
The voting has begun! So head over and vote for #6, my Fun and Festive Holiday Table. I hope you like it as much as I do.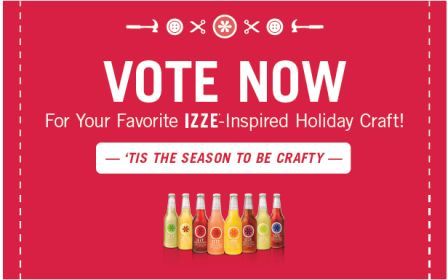 All of the participants were given a box full of miscellaneous crafting supplies along with some IZZE products and were instructed to come up with a Holiday craft.
There were so many fun supplies in the box that I tried to use as many of them as possible. I made my Fun and Festive Holiday Table in steps. You can check them out by clicking links to the posts below.
Table Runner using fabric, ribbon, burlap, and jingle bells.
Drilled holes in the IZZE bottles for the string of lights.
Glittered IZZE Bottles
Decorative Sprays using jingle bells, felt, snowflakes, wood stars and glitter.
Here's the final product: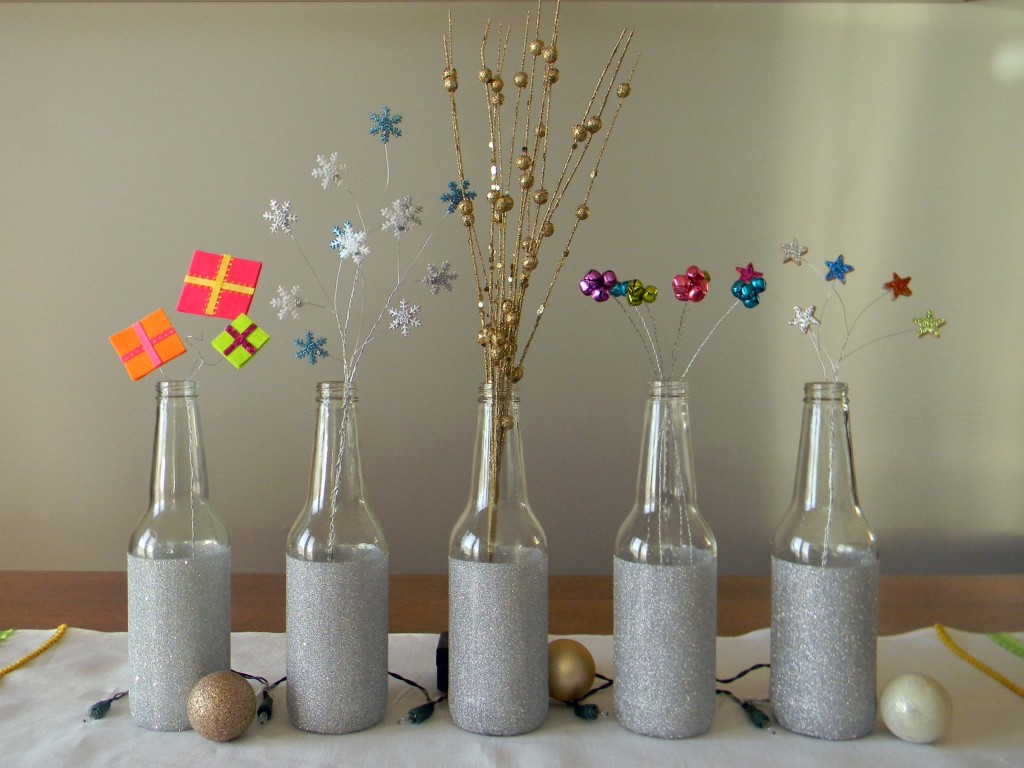 Isn't it fun?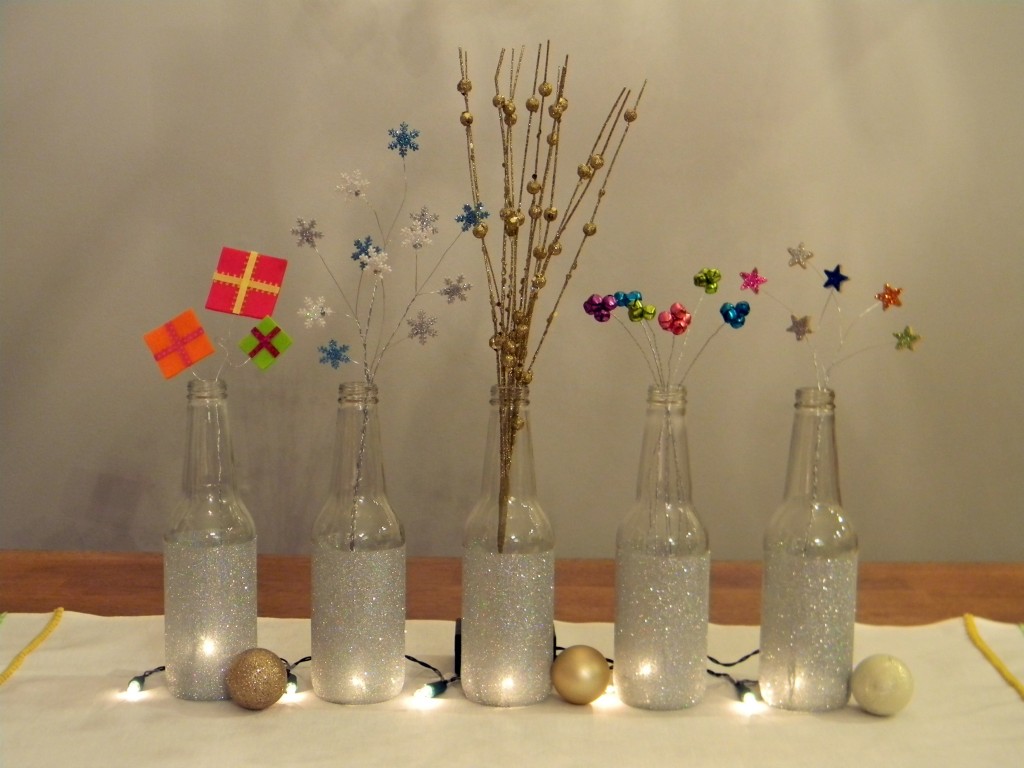 And I love the glittered bottles.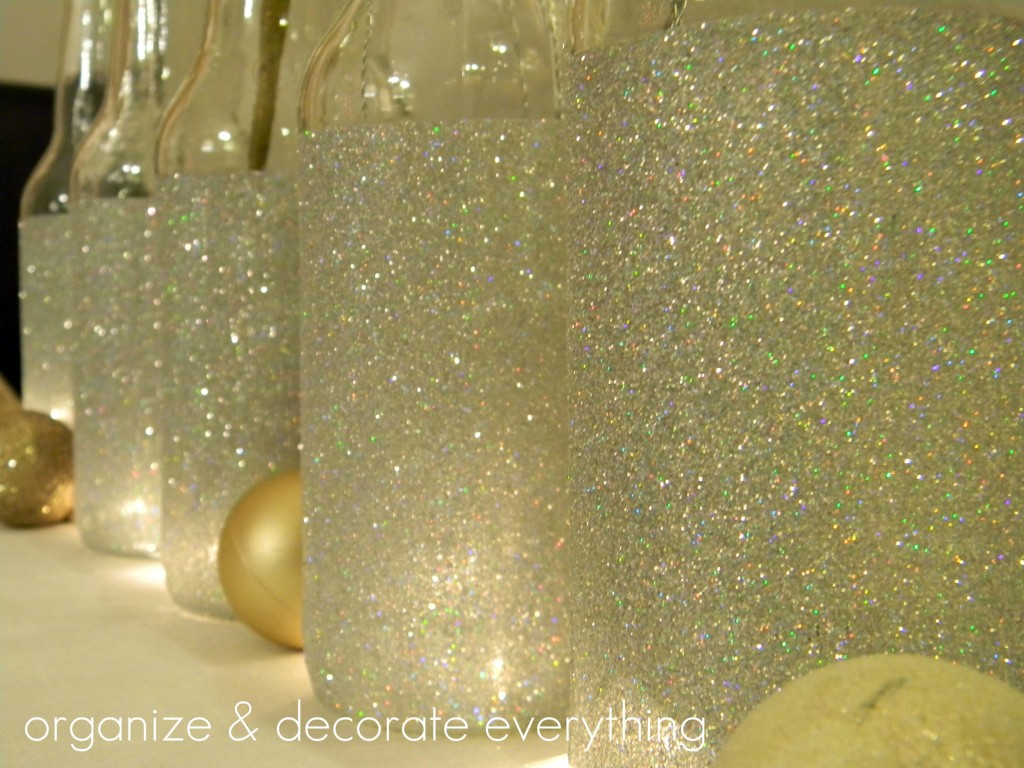 The ribbon and burlap table runner is fun too.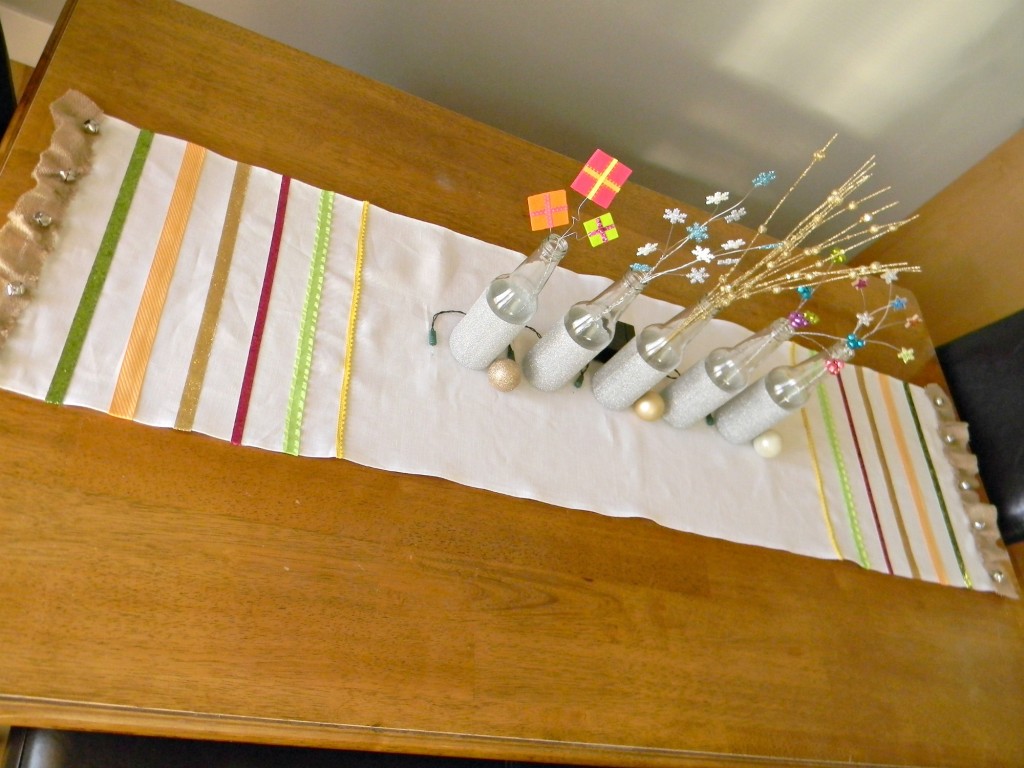 I really like it lit up at night.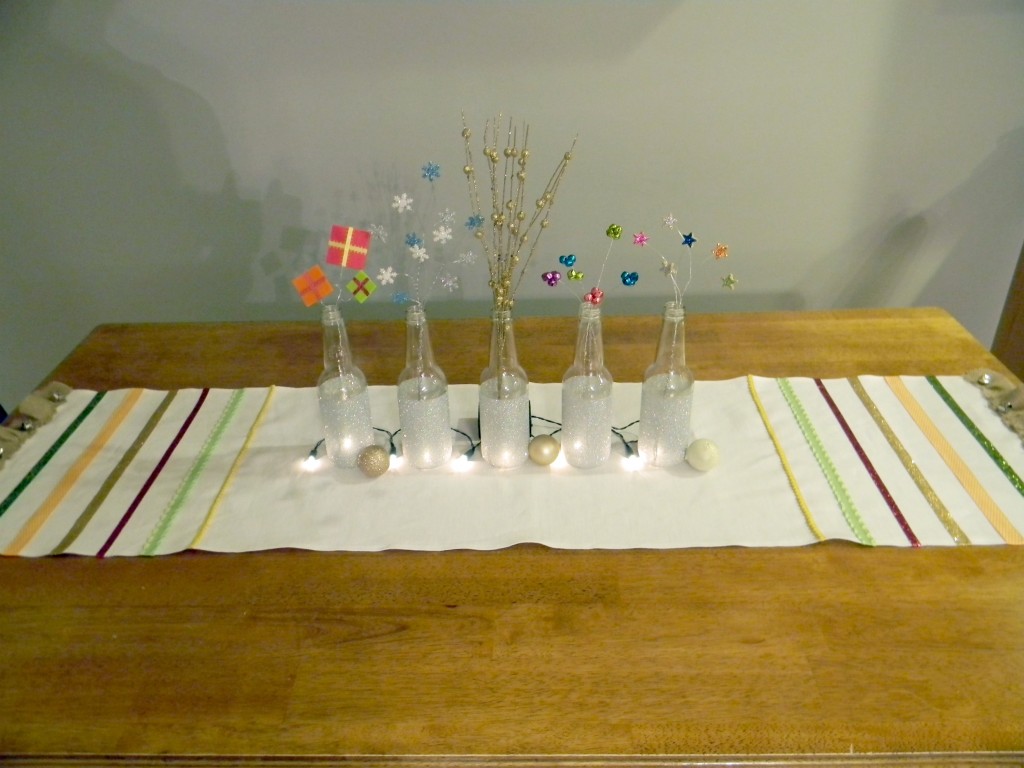 So what do you think? Will you hop over to Craft Gossip and vote for my project? I'd love you forever. Well, I do anyway, but it would really make my day, week, and even month if you voted for my project.
Just by voting you will be entered to win a $50 Target gift card, some tasty IZZE Sparkling Juice and swag.  By the way, if you haven't had IZZE Sparkling Juice it's awesome. My favorite is Grapefruit.