Bissell sent me a CleanView Deluxe Vacuum with One Pass Technology to use and review. Although I am being compensated by Bissell and Mom It Forward for participation in this campaign, all opinions are 100% mine.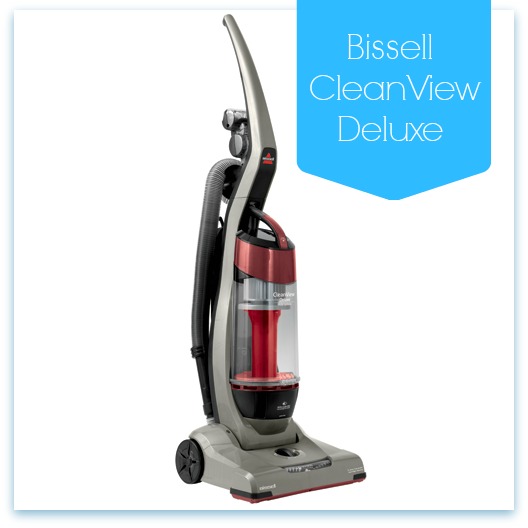 Sometimes you don't realize how bad something is until you get something else. I knew my vacuum wasn't the best and wasn't picking up all that it should, but I had no idea how much it was actually leaving behind until I used my new Bissell CleanView Deluxe Vacuum. But let's start at the beginning. You would have thought it was Christmas when the vacuum was left at our door.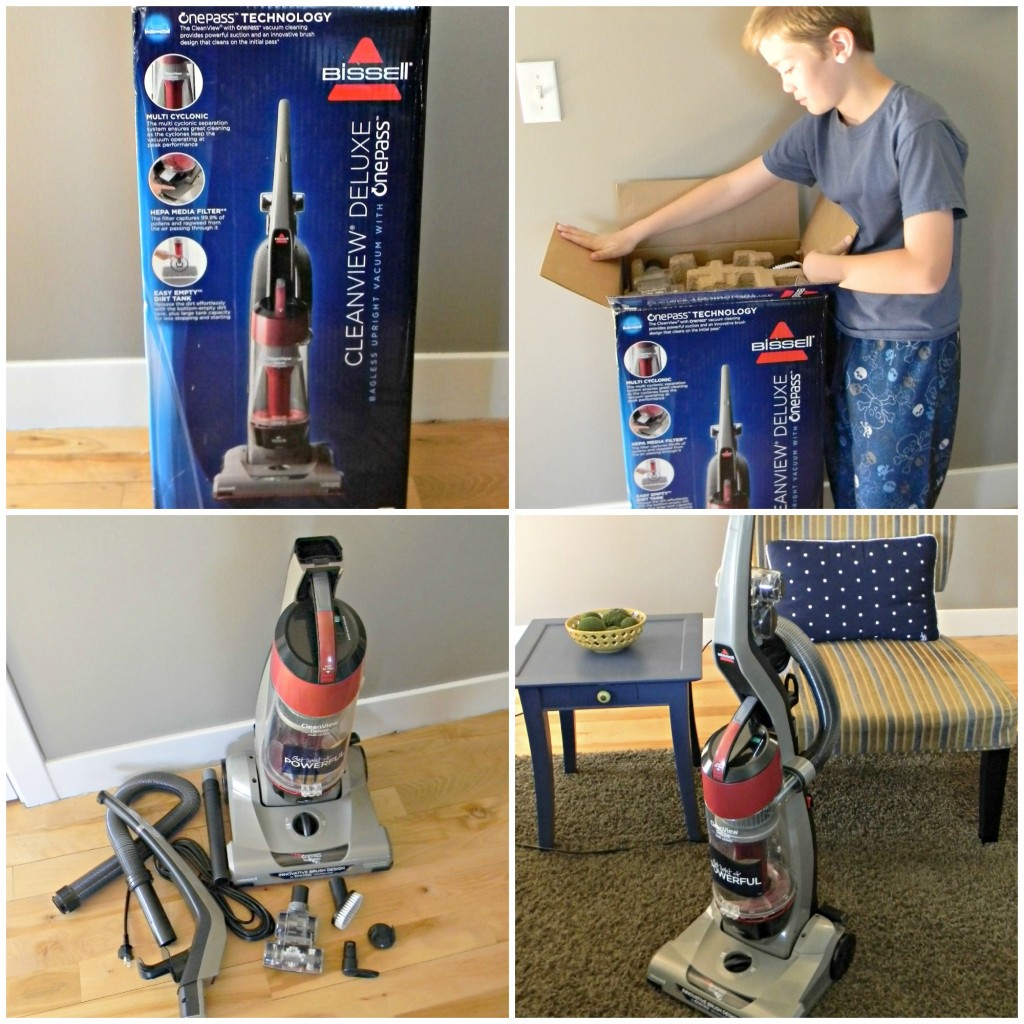 The kids kept asking me when I was going to take it out of the box and use it and Ammon wanted to open the box and check out the accessories. He took them all out and sat them around the vacuum then asked what they were all used for. The vacuum took about a minute to put together and to add all the on-board attachments. I love that the attachments are kept handy right on the vacuum, no more searching for vacuum attachments in a drawer or basket somewhere.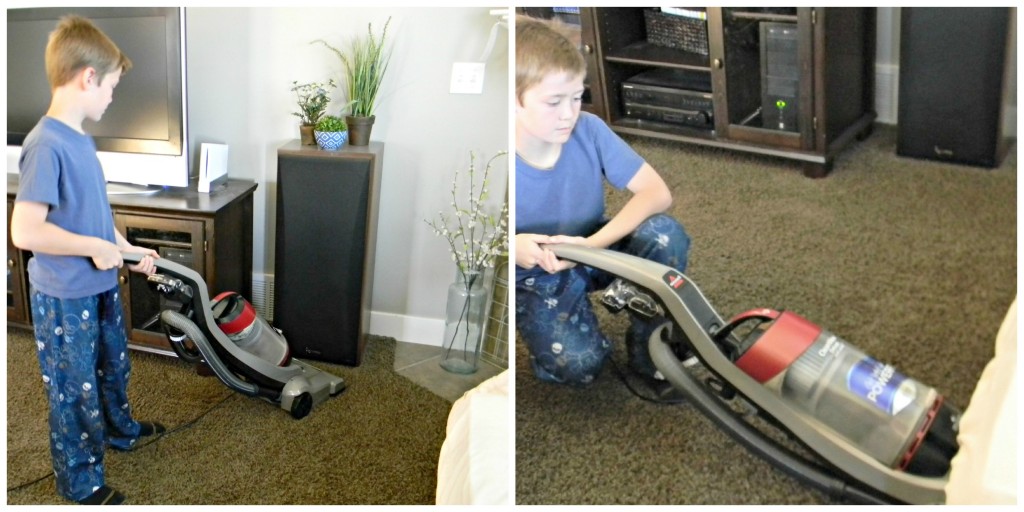 I promise I did not force Ammon to vacuum. He wanted to be the first to try it out and he did a really good job although I took over after a while. One of my favorite things about the vacuum is how light weight it is and how easy it is to maneuver. Ammon didn't even have any problems using it and he struggled with our old vacuum. The one pass technology and the innovative brush design makes vacuuming faster and easier and I don't worry about small pieces being left behind.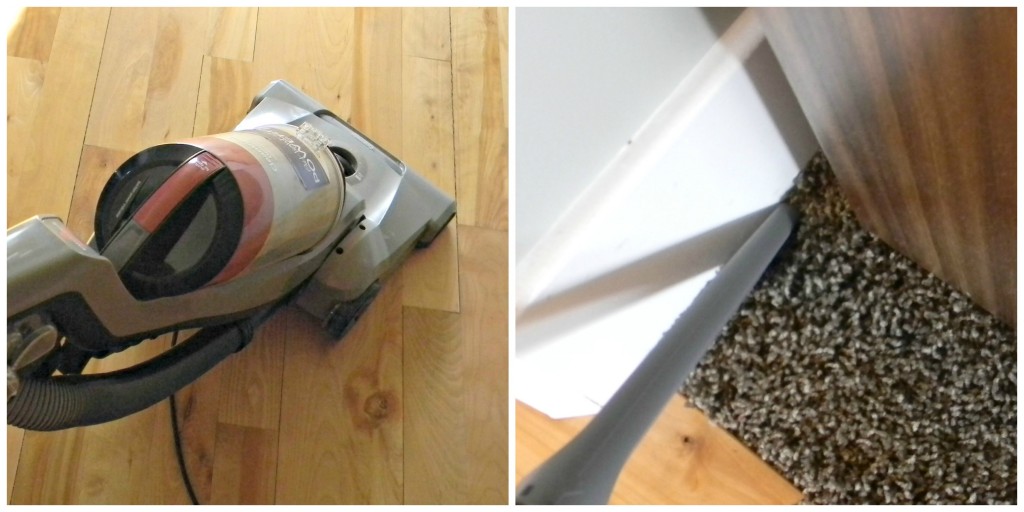 The crevice tool worked perfectly on the carpet edge and the tight area behind the speakers. I also used the TurboBrush tool to clean in the tight space between the speakers and TV stand. It was quick and easy. There's also an upholstery brush and an extension wand for easy reach. Another one of my favorite things is the way it picks up everything on my hardwood floors. I just set the dial to bare floor and it easily got the small crumbs and larger pieces under the bar stools and table. You can go from carpet to bare floors with just a turn of the dial.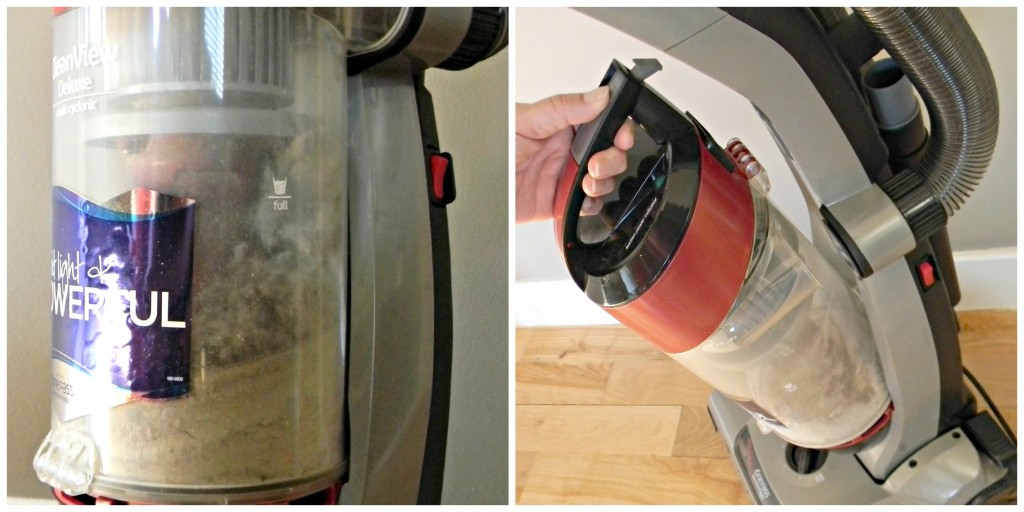 So before you judge me I want you to know that I vacuum my living room at least twice a week and the bedrooms once a week. This will prove to you how bad my old vacuum was and how awesome the Bissell CleanView Deluxe is. This vacuum really sucks, in a good way! I'm a little embarrassed to show you how much it picked up, but my carpets have never felt cleaner. Ammon swears they're softer. The dirt cup is super simple to empty by pushing down on the top to release it from the vacuum then holding it over the garbage and releasing the bottom. It's just as easy to attach back to the vacuum too. Oh, and I love that there's no bag! My hands stay clean!
Find out more about Bissell and CleanView Deluxe:
Bissell CleanView Deluxe
Bissell on Facebook
Bissell on Twitter
Bissell on Pinterest
Bissell on You Tube