Hi Utah Families, This Just In!
Utah Kids Club is your answer to Summer Fun!
Get discounts everywhere you want to go!
Cowabunga Bay, Seven Peaks, Cherry Hill, Living Planet Aquarium, Fat Cats, Mulligans, Hollywood Connection, Bee's Baseball, Treehouse Museum, Ogden Dinosaur Park, Ogden Union Station, I Fly, Flowrider, IRock, Jump N Bounce, Kangaroo Zoo, Jump On It, WAIRHouse Trampolines, Get Air, Airborne, Trafalga, Laser Assault, Red Butte Garden, Hogle Zoo, Tracy Aviary, Scera Theatre, Off Broadway…the list goes on and on
No more going to the same place over and over.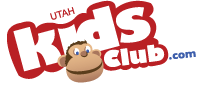 With Utah Kids Club you get 1 FAMILY Membership and can go where you want, when you want.
Plus you get 2 FREE Kids Meal Certificates each month!
Get Rid Of Bored and Get a Utah Kids Club membership!!
Right now, with our exclusive code, you can get the $12.00 Family Membership for only $7.99!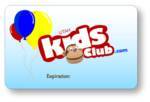 Go to www.UtahKidsClub.com and click JOIN, use coupon code
"save0211"
That's 1 Family Membership (to ALL the fun places) and 2 FREE Kids Meal Certificates for $7.99
www.UtahKidsClub.com with coupon code "save0211"
What an amazing deal! There are so many places we haven't gone as a family, I can't wait to take my kids to all of them this Summer.
What are your plans this Summer? Make sure to join Utah Kids Club and have a great Summer.