I love the smell of clean laundry. I started helping with the laundry when I was 12 and by the time I was 15 I was doing most of the laundry for my family. It's actually still one of my favorite chores, minus matching socks. So if we count my teen laundry days I have been using Tide for 41 years. When I found out Tide Dry Cleaners was opening a new store in Las Vegas only a few minutes from me I was thrilled. Now my dry cleaning can have the same fresh smell as my laundered clothes at home.
I had a chance to check out the new facilities at 10010 W. Sahara Ave. and drop off a few things to get cleaned. As an organizer and a clean freak I was in heaven in this store. The facility was so clean and bright and I could go on and on about the fresh smell. Plus the Tide colors just make me happy. We got a full tour of all the state of the art equipment and professional dry cleaning services.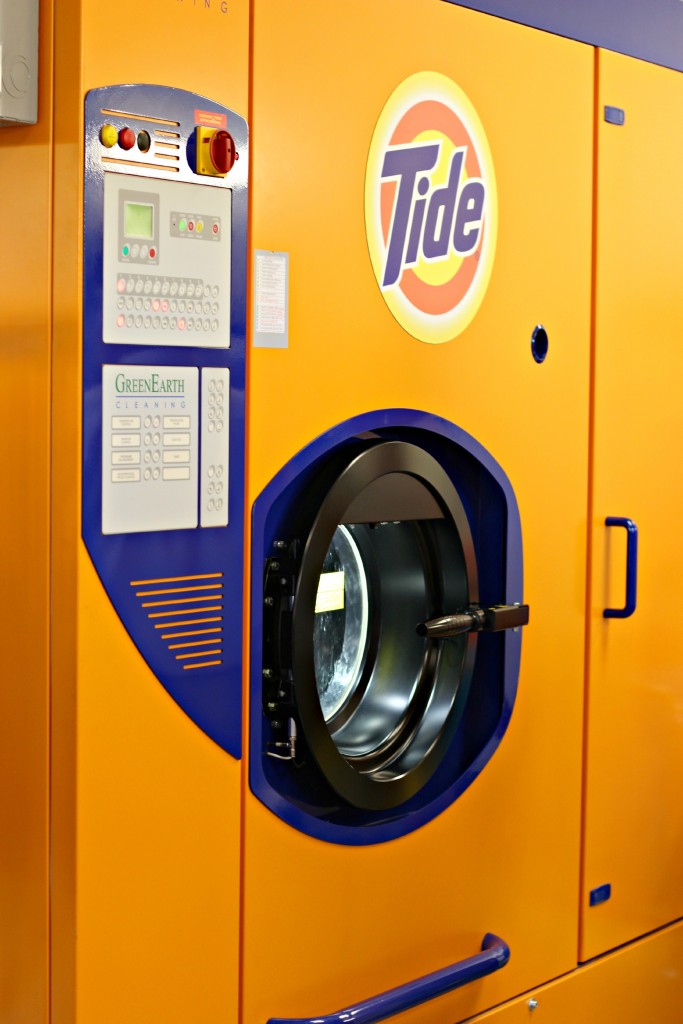 My favorite service is the Anytime Pick-Up kiosk. Confession time: I might be known to take suits to the cleaners and then forget to pick them up before Sunday morning. This totally eliminates my problem. I can pick up my clothes any time that is convenient for me even if it's at 2:oo in the morning. Watching this kiosk in action is pretty awesome.
If you're going to have an Anytime Pick-Up why not offer an Anytime Drop-Off too? It's all about customer convenience and satisfaction.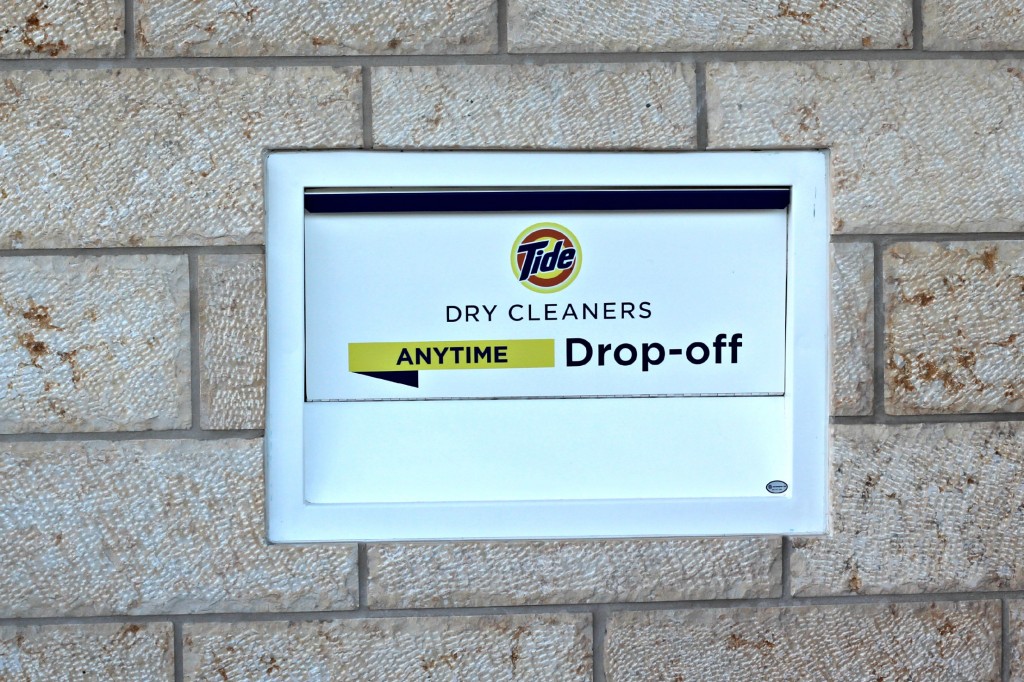 They give each garment a 7-point hand inspection and also offer any minor repairs, such as loose buttons, for free. They also use GreenEarth  cleaning in their process which is gentle on your clothes and the environment. I love the curbside pick-up and drop-off assistance so I never have to leave my car. It's perfect if you're trying to run errands with little ones in the car.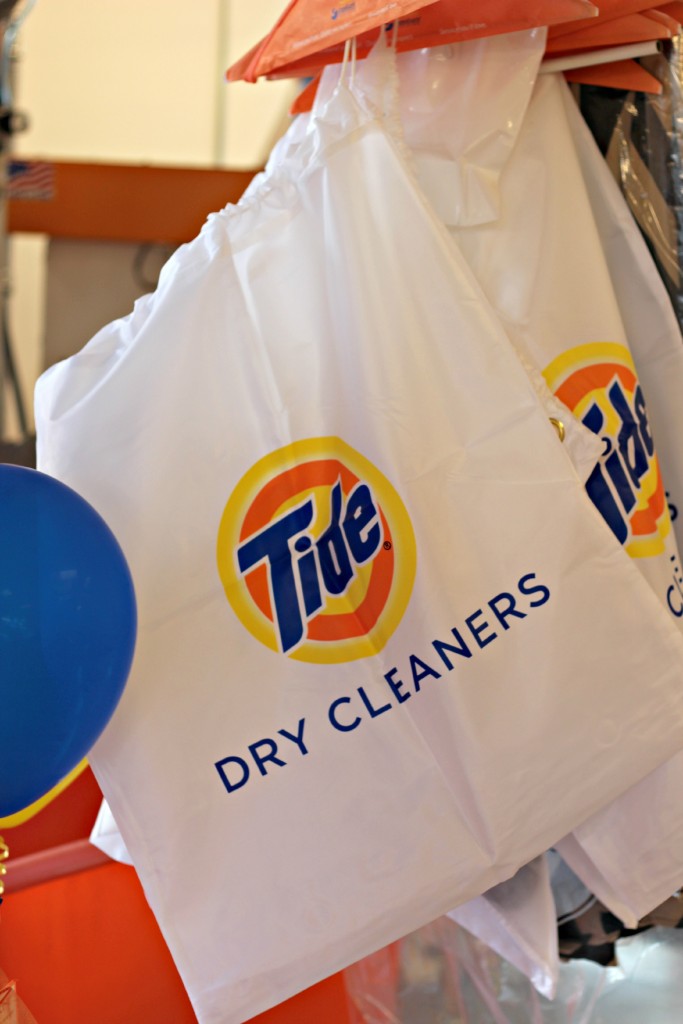 Goodbye #DryCleaningProblems, #TideDryCleaners is changing the dry cleaning game in Las Vegas! On May 16th, the brand new store on 10010 W. Sahara Ave is offering a special deal: the first two garments you bring in will be cleaned for FREE! What are your two favorite garments that you want Tide Dry Cleaners to clean on Saturday? Comment below for a chance to win a Free month of Dry Cleaning (a $75 value). The winner will be announced this Friday, May 15th.

I'm crossing my fingers for you!
For more information follow Tide Dry Cleaners: