I was at my friend's house a few weeks ago and was so jealous over the beautiful vintage tablecloth she had found at D.I. I never find anything like that. Then I went to Savers last week and was rummaging through their rows of linens and came across this beautiful vintage tablecloth. Not the same as hers, but just as beautiful. I was so thrilled to find it for only $2.99. 
Then I looked a little further and found another beautiful vintage tablecloth. Again for only $2.99. I love the color.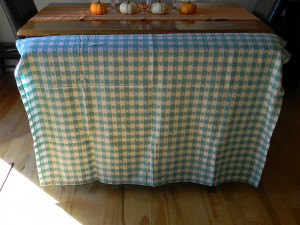 I also found this kitchen towel for .99 cents. I'm thinking of making it into a pillow.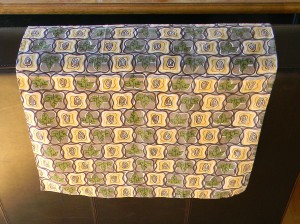 And I love rick rack. I got all of these packages of rick rack for only $1.29. I already used one of the brown packages of rick rack for a Halloween project.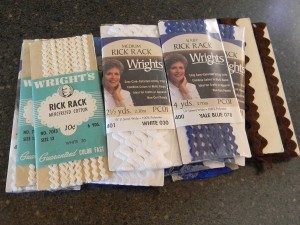 All of this for only $8.26! I'm so excited with my finds and can't wait to use them. Aren't they beautiful?
I'm linking to:
Trash to Treasure Tuesday at Sassy Sites