I have a bone to pick with D.I. and Savers. Why are you charging so much for your merchadise? Were your price guns at D.I. stuck on $5.00 last week? I realize you need to make money, I totally get the idea of helping others (that's why I donate and buy from you), but why are you charging $2-$5 for things I can buy at the Dollar Store for, let's say, $1. I can buy a new pretty white pitcher at Tai Pan Trading for under $3 (it's below) but you're charging $5 for something equivalant. I can still find a few good buys at these places, but every week it seems to be less and less. So while I would love to continue shopping at Savers and D.I. I will also be looking for great deals other places. 
I found the pretty milk glass vase on the right at a yard sale for $1.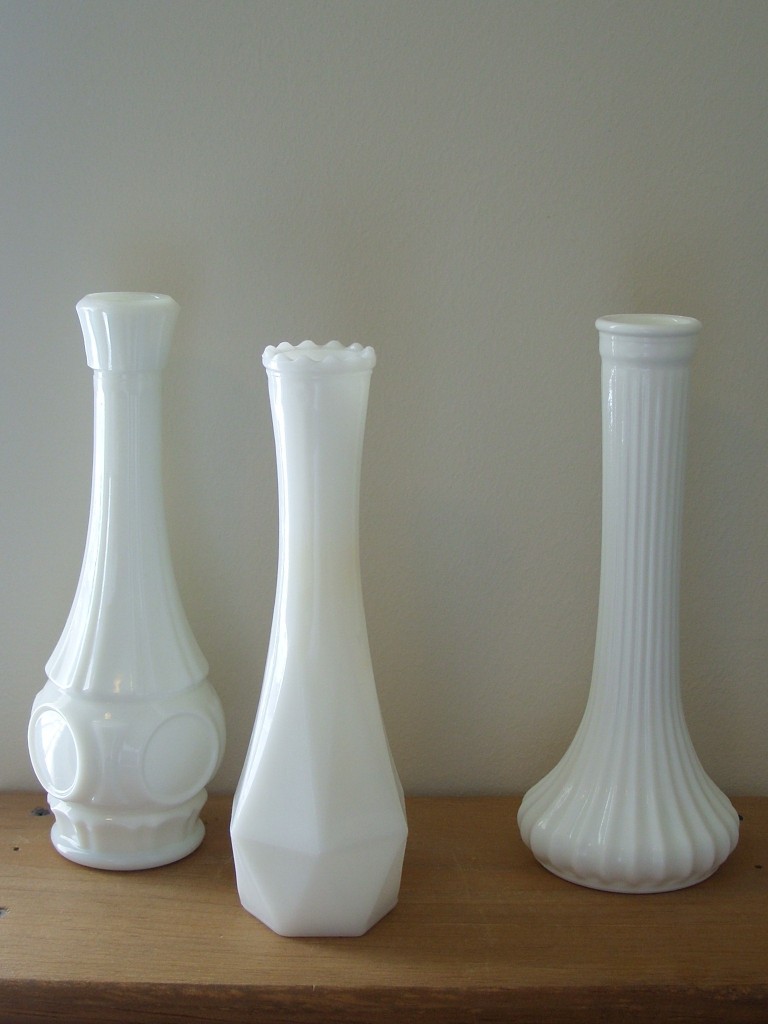 I'm a sucker for anything that has the word "Hoosier" stamped on it.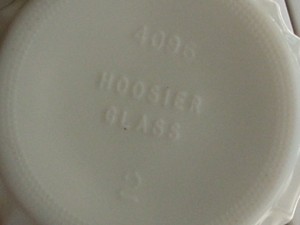 I found this "2" at the same yard sale for .05 cents.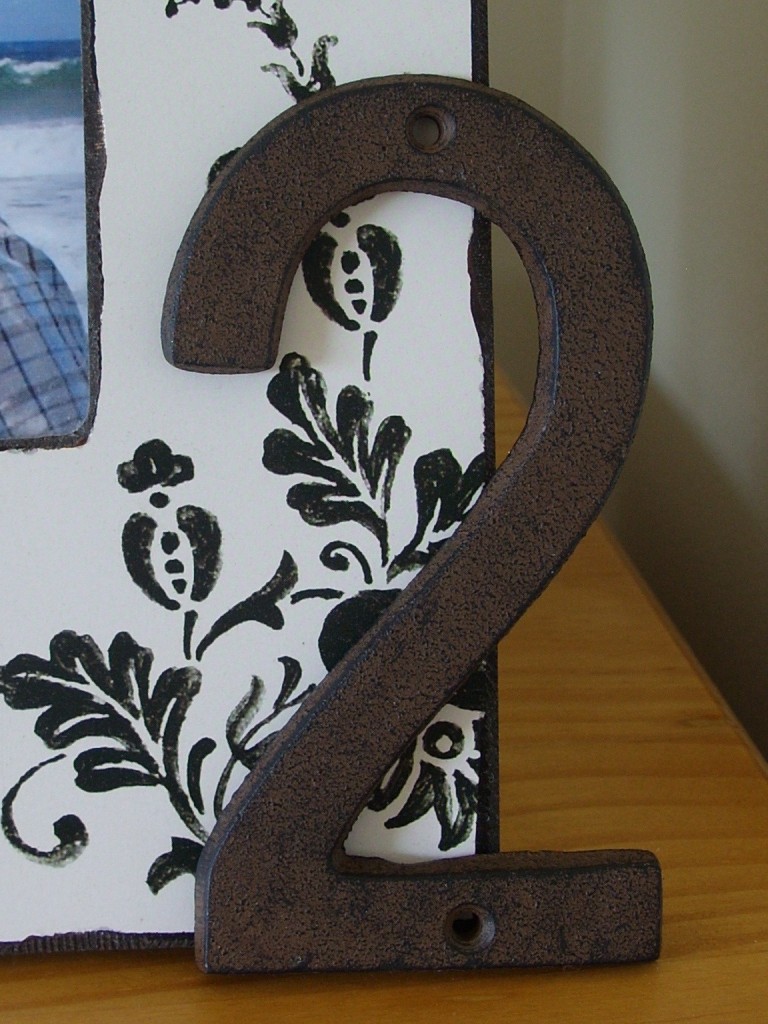 The white pitcher and butter dish were both under $3 each at Tai Pan Trading.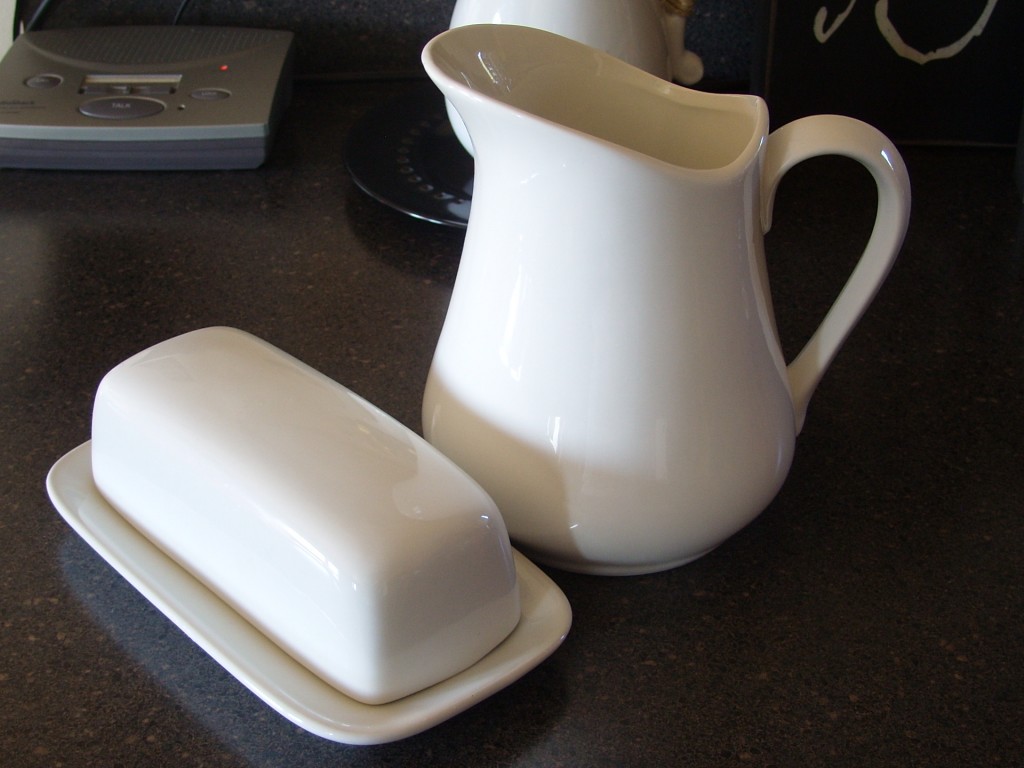 The books were $2 each and the maps .25 cents each. I found them at a pretty scary antique store in Roy (I don't remember the name of it).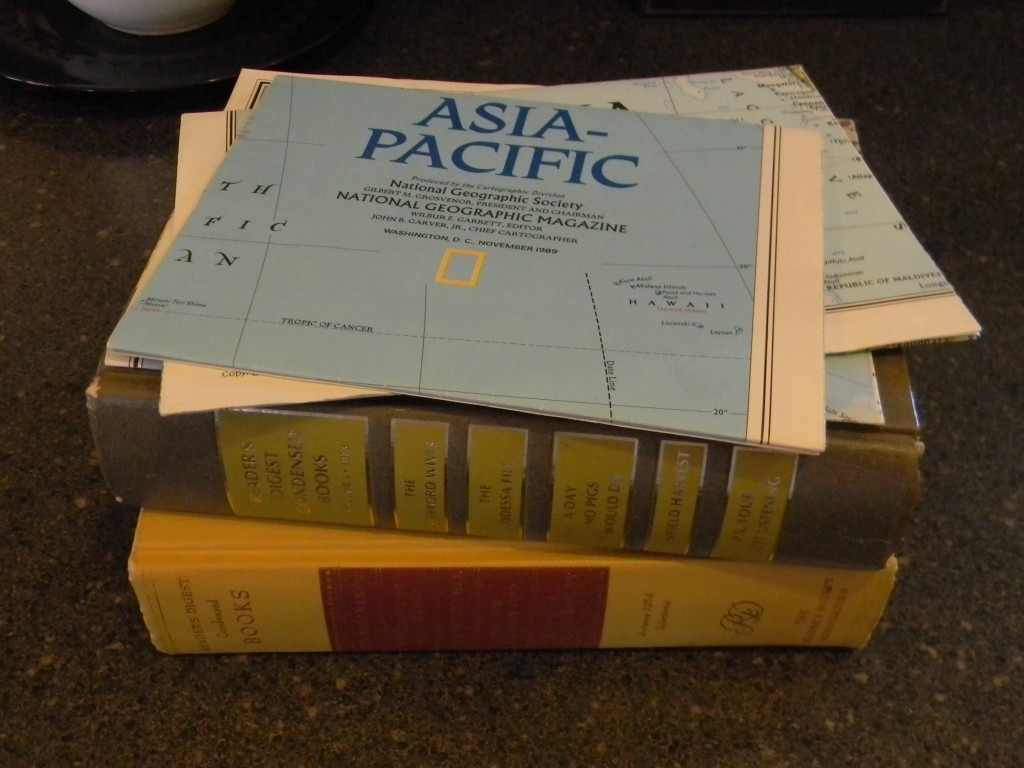 The rest of the buys are from D.I. This caught my attention because of the frame, but I really like the picture too. It was $2. I'm going to hang it upstairs.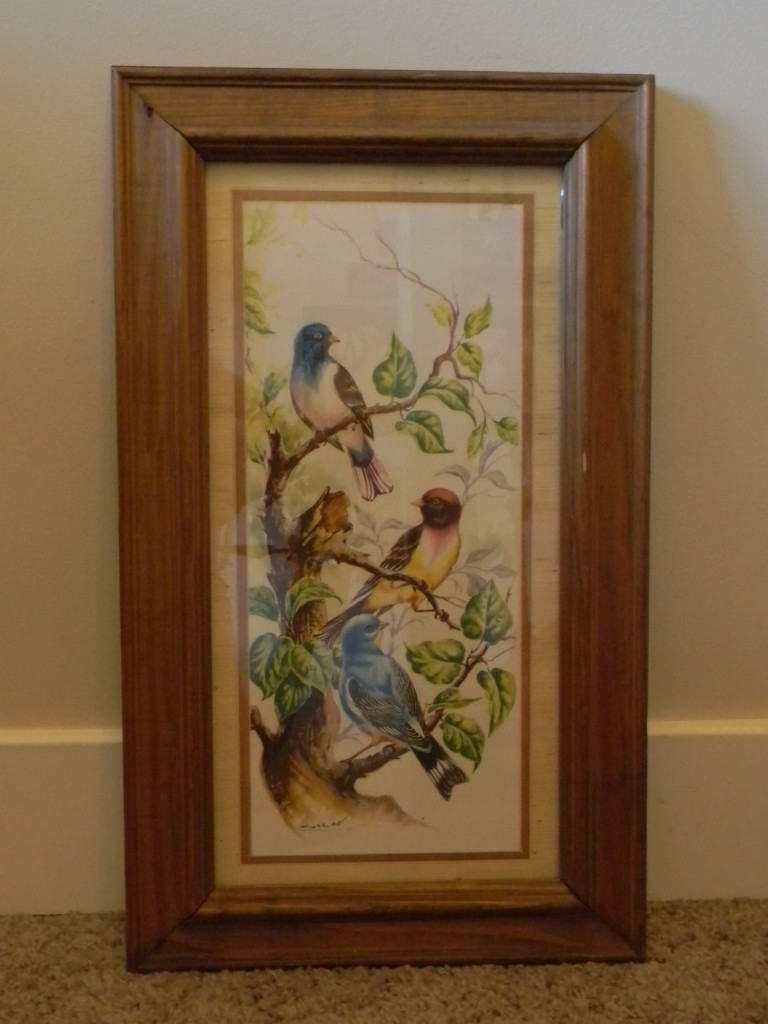 I got the lamp for $5. It's going upstairs also. I'm not sure if I'm painting it blue or green yet.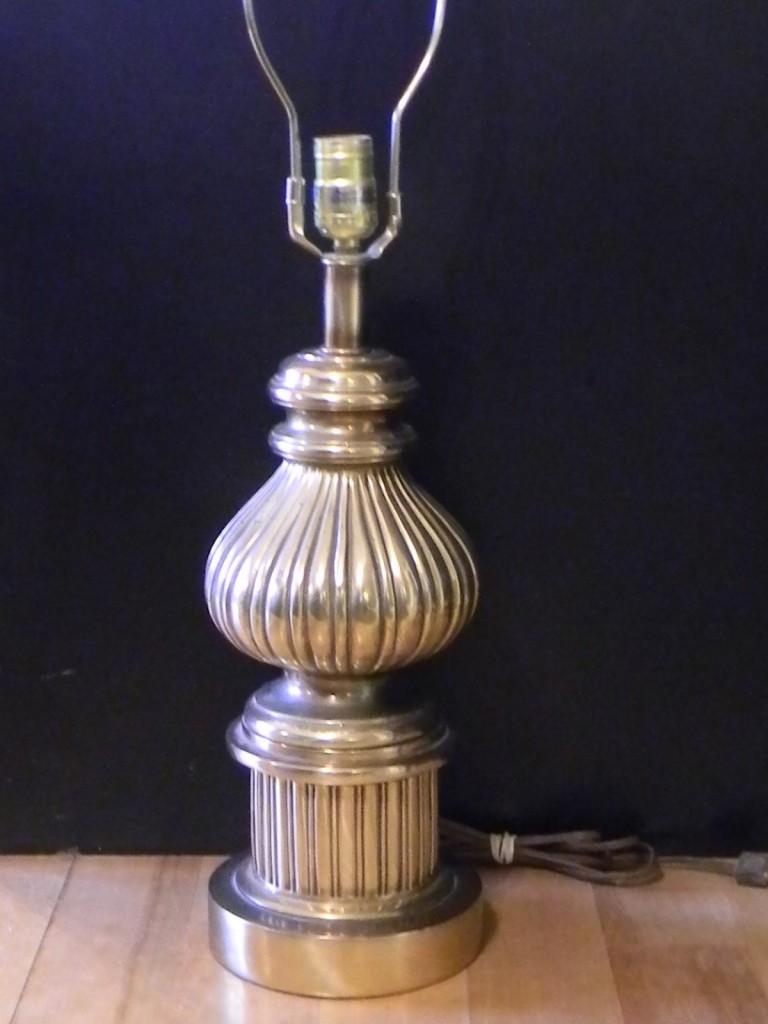 The wicker chair was $8. It's going in Emilee's room as soon as it's cleaned up a bit. I have some material to make a cushion for it too.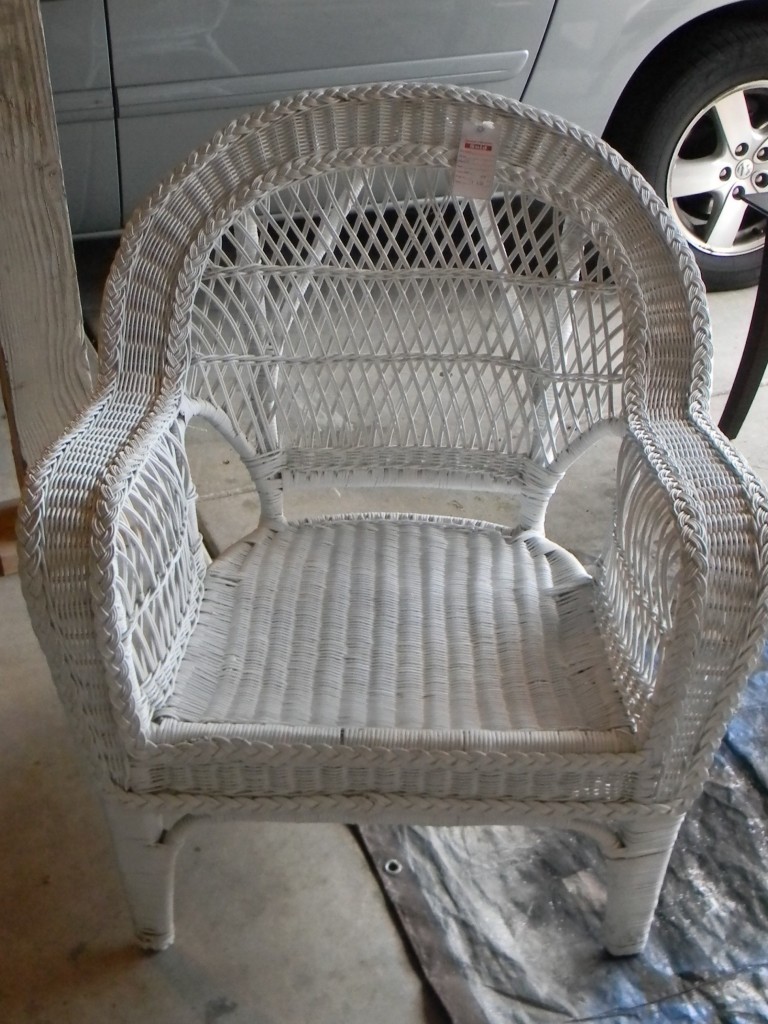 The side table was $8 also. I haven't decided if I'm painting it yet.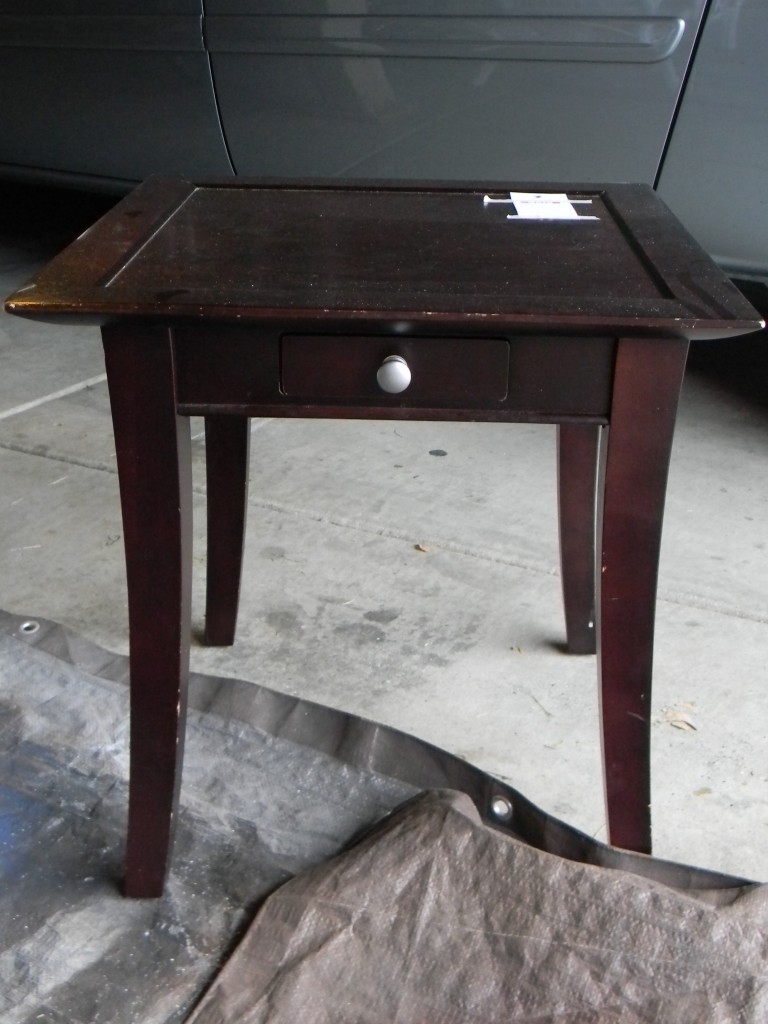 The candlestick holder was $1. I know, it looks a little questionable at this point.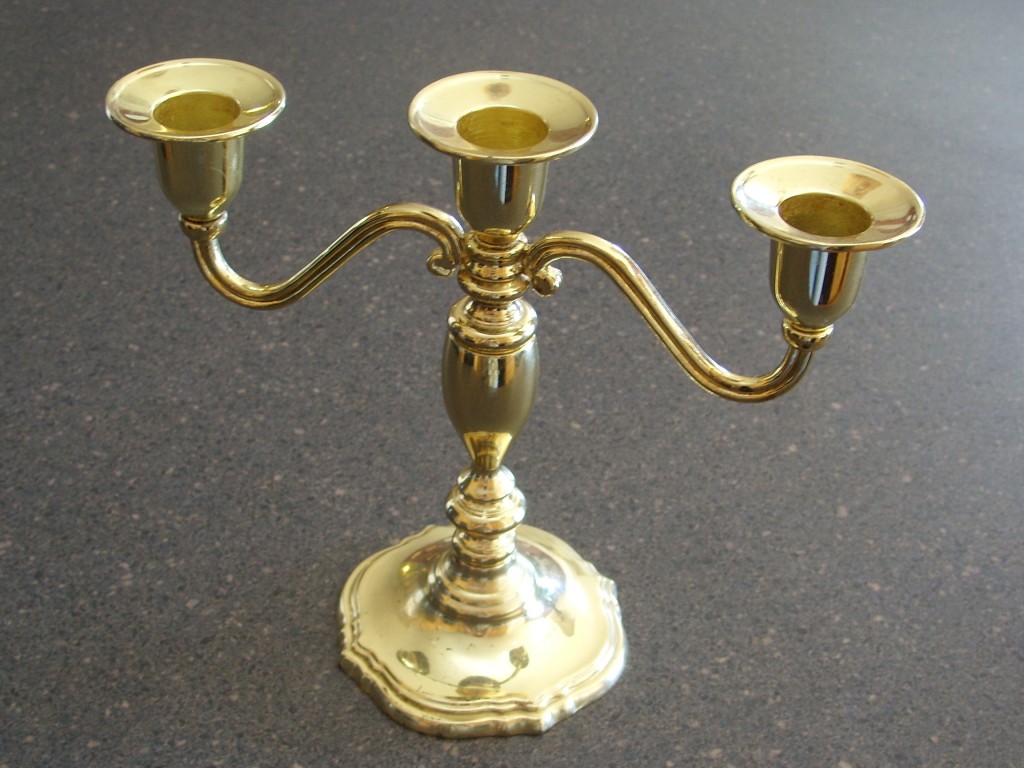 But I knew it would be perfect painted black for Halloween.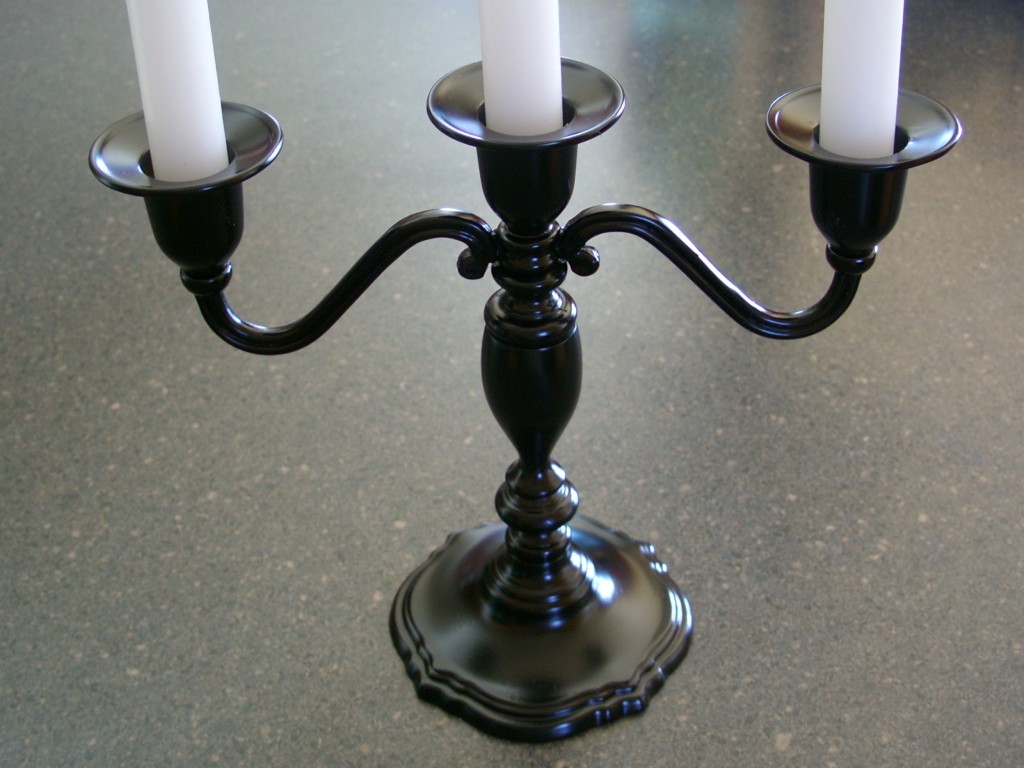 I have to give a shout out to my friend, Heidi, who is the most amazing D.I. shopper ever. I always find good things when I'm with her. But just so you know, we are both upset with the pricing at D.I. and Savers. There has been numerous times when I've been able to find better deals at Ross, Hobby Lobby, Tai Pan Trading and TJ Maxx. Ayway, enough of that.
Total price of thrifty finds this week: Under $36.
I'm linking to:
Twice Owned Tuesday at House of Grace
Check Out These Related Posts