Have you been decluttering? Mine is still continuing. I'm on a roll and am so excited to clear my home of excess STUFF. My yard sale is going to be awesome. And I'm looking forward to making a little cash to put towards some home improvement projects.
The doll house and toddler bed aren't going to be sold, but they're leaving my house and going to Whitney's.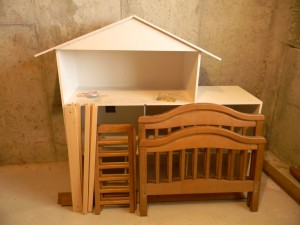 Book tapes that hubby doesn't listen to anymore. They're all on CD now.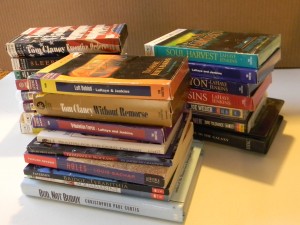 A few more clothes and bags.
Some household items. There's a ceiling fan in that box that has never been used.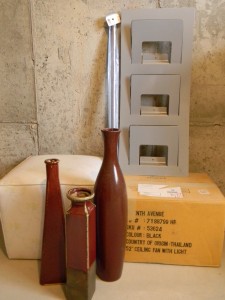 A chair and 2 lamp shades. Do the shades look familiar?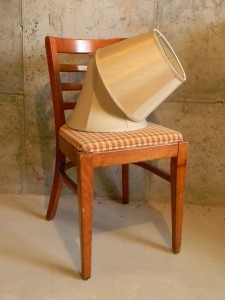 And 3 bags of garbage full of old worn things.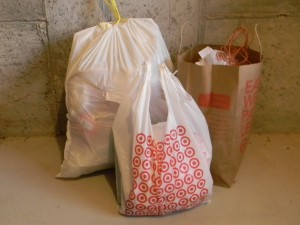 The yard sale corner just keeps getting bigger and bigger.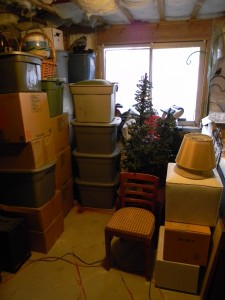 This is where I store all of the holiday decorations (except for Christmas). It will be a bathroom eventually, but that's pretty far off so it's storage now.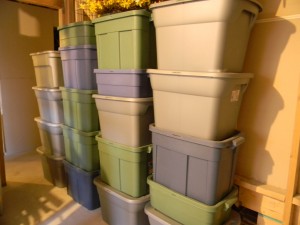 And, of course, they're all labeled using my handy dandy label maker.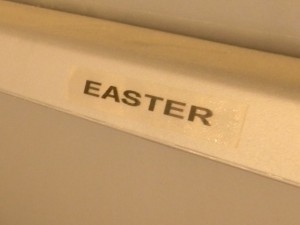 So that's 40 more things decluttered, for a grand total of 791 things so far.
Some of you have been asking when the yard sale is. Good question! Once the weather is nice for more than a day or 2. I'm thinking probably sometime around the middle of April. It's going to feel great to get all this stuff out of my house (and into a new loving home).
Oh, we just got about 3 inches of snow again last night, but tomorrow it's suppose to be warming up again. Yeah!
I'm linking to these awesome blog parties:
Show and Tell at Be Different, Act Normal
Check Out These Related Posts