I finally decided on a paint to try in the kitchen/dining area. The small chip on the right is Woodland Colonial Gray by Valspar, so off to Lowe's I went for a paint sample.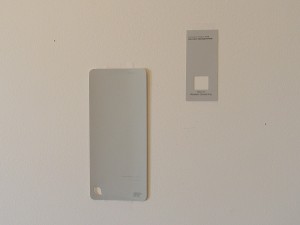 I followed Amy's (I don't think Amy has a blog or I would link to her) suggestion and painted foam core board instead of directly on the wall. That way it can be moved around and tested in different areas of the room easily. Actually I didn't paint it. Amanda painted for me while I was working on a different project. Don't you love teen labor?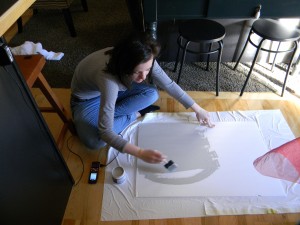 This is morning light.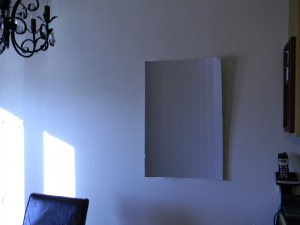 This is early afternoon.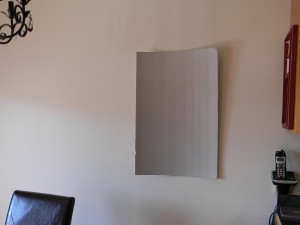 This is evening with the lights on.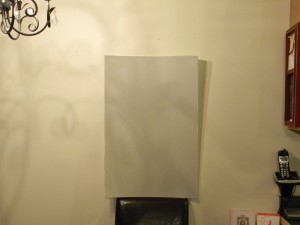 And this is by the fireplace in early afternoon. Yes, I will be painting over the red also.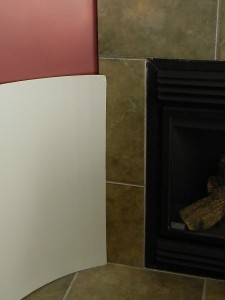 So, my conclusion? I love it! I'll be buying some paint and getting started soon. The boys are off-track from school right now, so I'm not sure if it will be painted until after they go back on-track. I need to keep them entertained when it's cold outside and I'm not sure watching me paint would do it. I'll keep you posted.
Check Out These Related Posts