We're Organized Wednesday runs through Saturday. You can link your organizing ideas and enter the giveaway here.
I know it's a little late to be posting teacher gifts, but I've been sick for the last few days and this is the first chance I've had. These would also make a great teacher appreciation gift or the perfect gift for a book lover in your life. These adorable book plates are from Cath Holden. I knew the minute I saw them they would be the perfect gift for my kids' teachers. I just printed mine out on white cardstock, but you could also print them out on adhesive paper.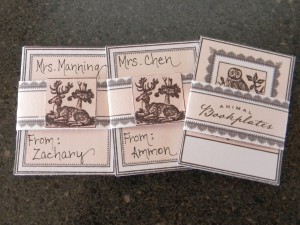 I added these journals to the gift, but you could add a classic book or new book instead.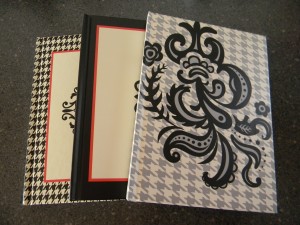 Then I wrapped it up in cello paper and tied it with a ribbon because that makes everything look more expensive.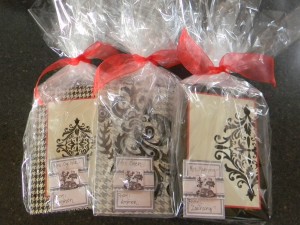 I feel bad for the Jr. High and High School teachers, but I don't give Christmas gifts to them. I think I will make them some bookplates for teacher appreciation week this year though.
Have a Wonderful Weekend!