This shop is part of a social shopper marketing insight campaign with Pollinate Media Group® and Brita, but all opinions are my own. #pmedia #BritaOnTheGo http://my-disclosur.es/OBsstV
We're always being told we need to drink more water. I'm always asking my kids if they had enough water during the school day and at their other activities. It seems like I'm always encouraging them to drink more and trying to remind myself that I need to drink more also. It's not always easy drinking the recommended amount of water especially if you don't particularly love how it tastes. Brita Water Bottles are helping my family stay hydrated and enjoy drinking more water.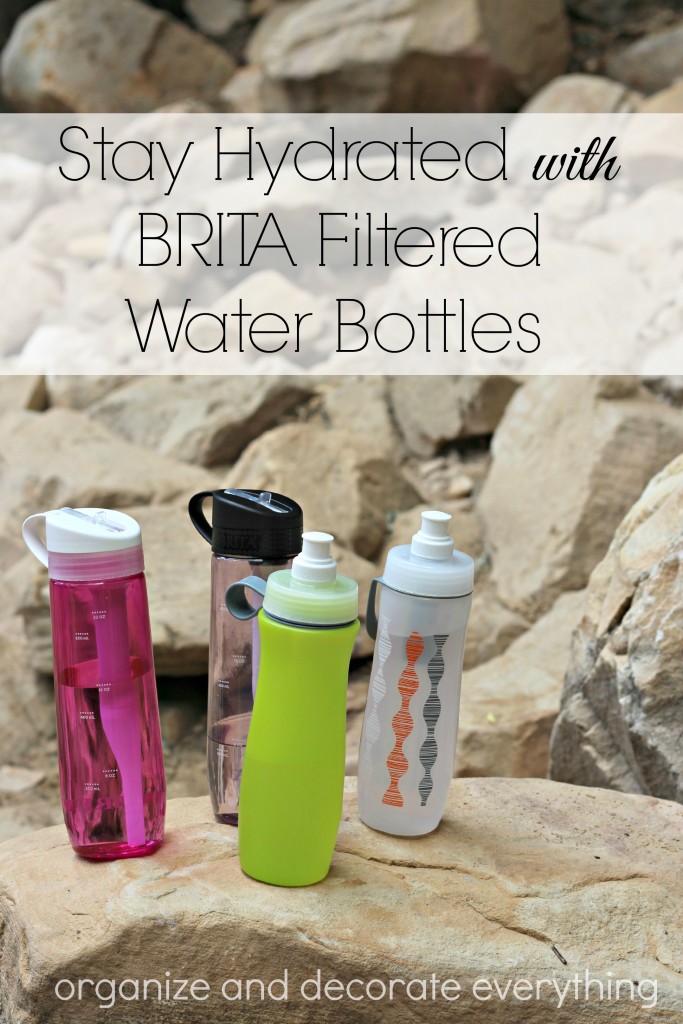 We have a water filtration system in our home but like most families now, it seems like we are always on the go. We love hiking and never hit the trail without plenty of water. There's always time to rest, have a snack, and drink enough water to get us through our hike. There's also soccer games and practices several times a week and you know those park water fountains can be pretty questionable. I love that my kids can fill up their Brita Water Bottle and know the water is being filtered and tastes great.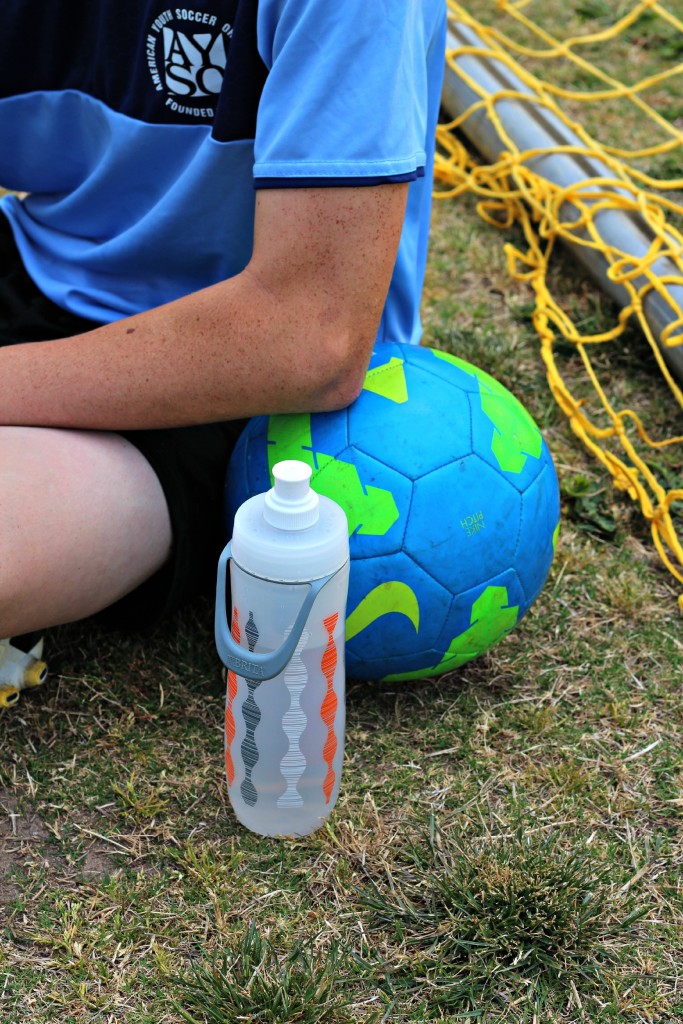 The kids have scout camps, youth camps, choir competition trips, school trips, and family vacations coming up in the next few months. I feel so much better knowing they are getting filtered water every time they fill their bottle up.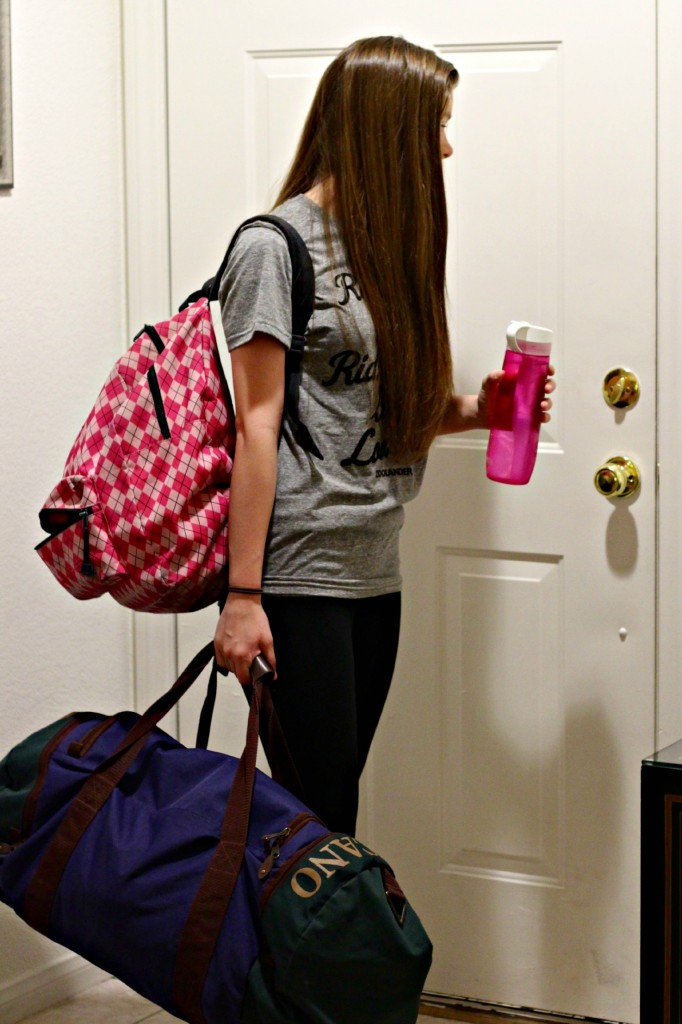 Since we live in a hot, dry climate students are encouraged to bring water bottles to school to make sure they are staying hydrated throughout the day. The teachers even remind them to drink water after recess and P.E.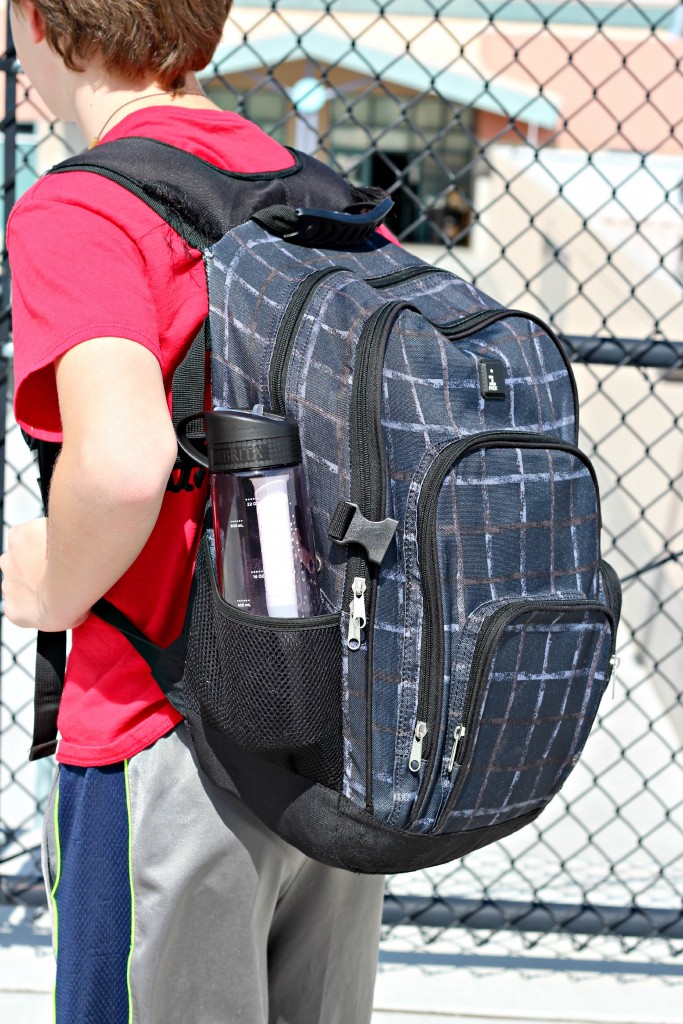 It's hard to stay hydrated when you've been traveling all day but that's when it's most important. Hubby travels a lot and has loved being able to fill up his empty water bottle once he's gone through security. He told me that he's been drinking a lot more water this past week knowing it's going though a filter.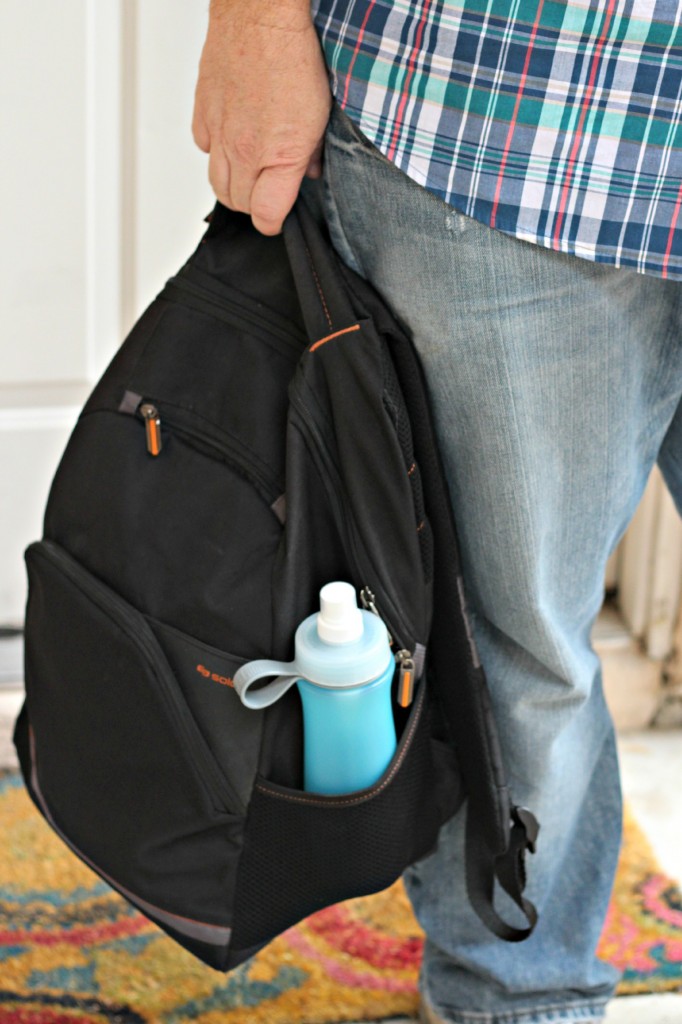 Now let's talk about us as women. How is your water intake? I try to drink enough everyday but some days I really struggle. What do I do when I want my kids to reach a goal? I make them a chart, so I decided to make one for myself. How much water should you really drink each day? The "rule" is: your weight divided by 2 = how many ounces you should be drinking. So if you weigh 150 lbs. you should be drinks 75 ounces of water a day. Of course, during exercise or hot days you may need to drink more. Here's a printable to help you stay on track. I laminated mine so I can reuse it.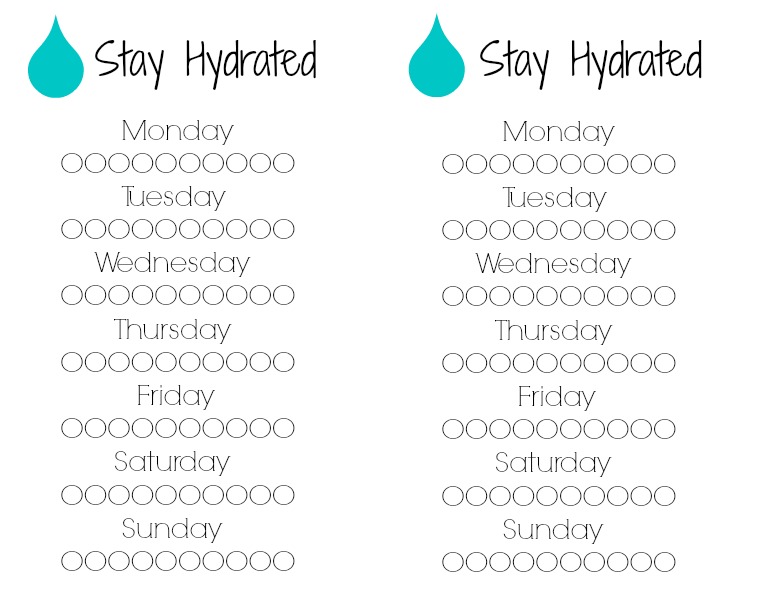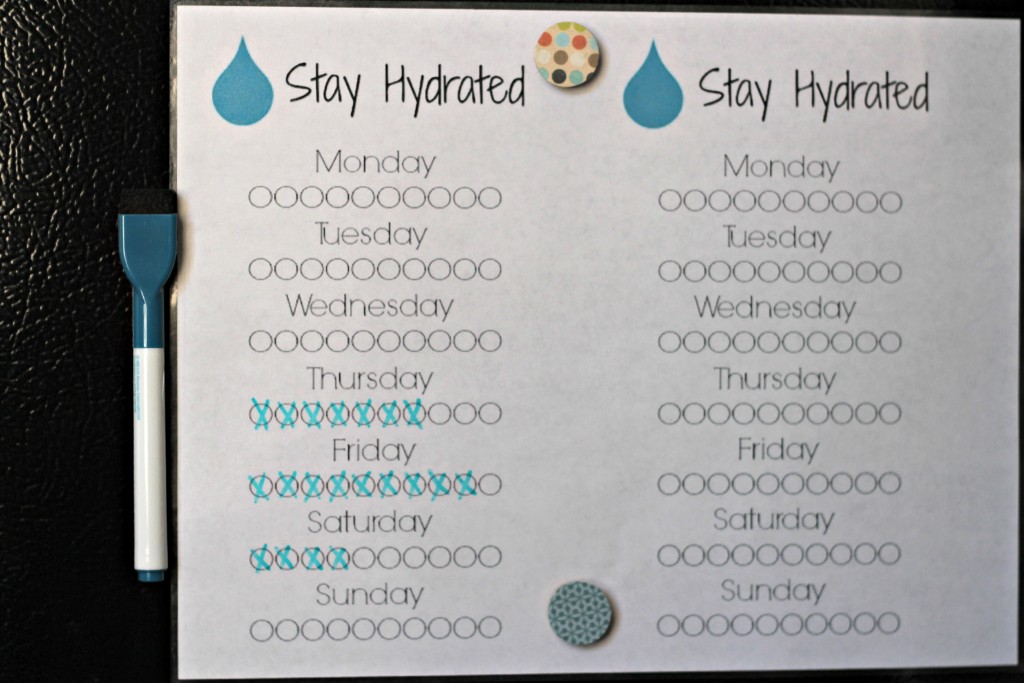 We all went to Walmart to pick out our favorite Brita Water Bottles. You'll find them in the hardware section of the store. There are a few options so I thought if they were able to pick out their favorite they would be more apt to use it.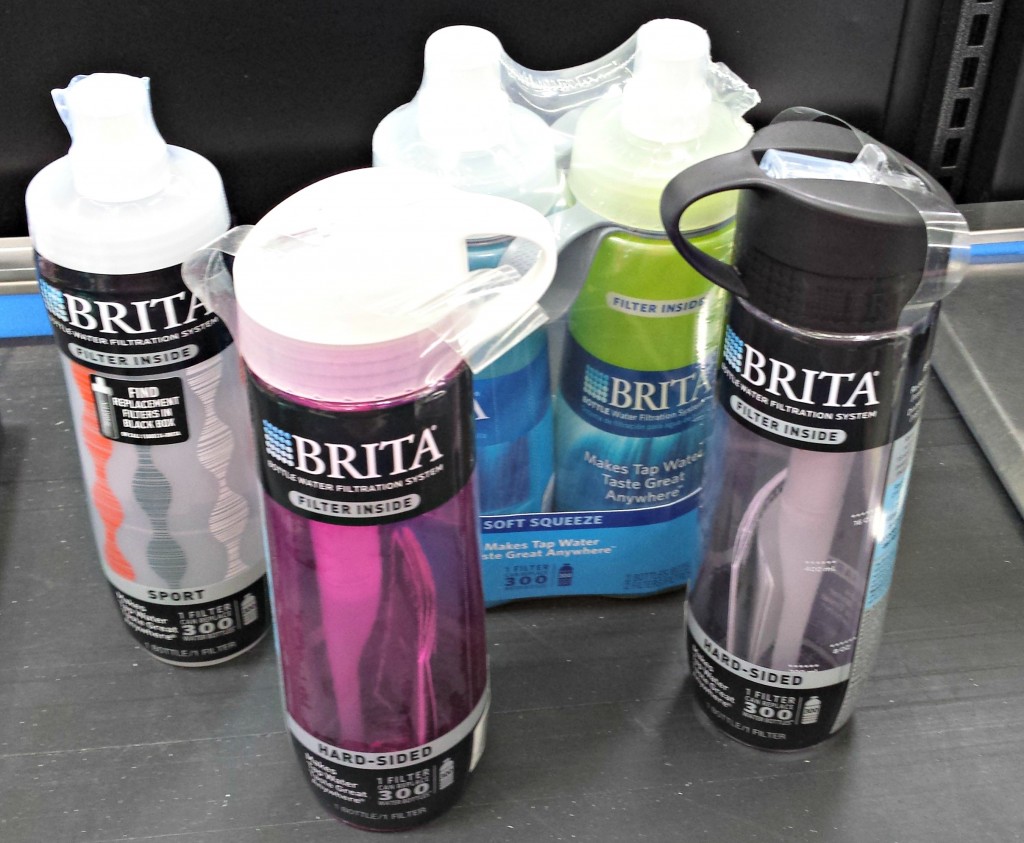 Don't forget the filter needs to be changed every 2 months. I simply write the date it needs to be changed on the bottom of the bottle so I don't forget. We are drinking more water throughout the day since we know our water is filtered and tastes better.