I have a lot of eggs. I always get asked about my different "stashes", so I'm going to start showing them to you as I talk about them. I store most of my eggs in large baggies placed in a tote labeled Spring.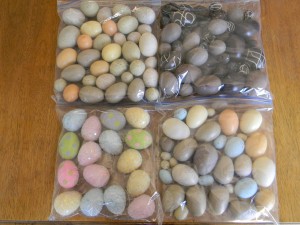 As soon as the weather starts warming up the eggs come out.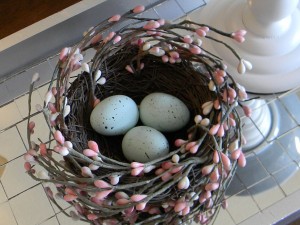 The nests too, of course.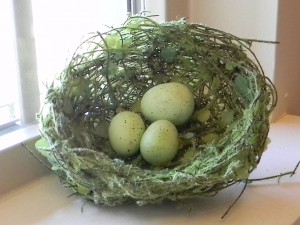 I can't think of Spring without thinking of eggs and nests.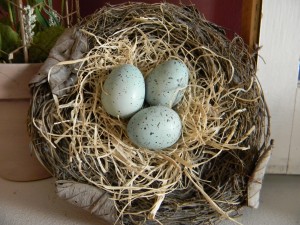 Partially because we have 3 real nests on our house at this moment and I hear the birds all day long.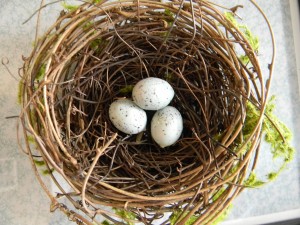 But also because they represent a new beginning (and I know warmer weather is right around the corner).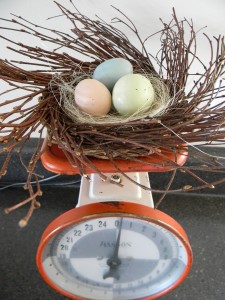 You can tuck them in anywhere.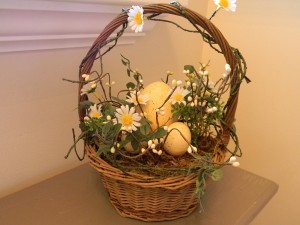 A bowl full of colorful eggs.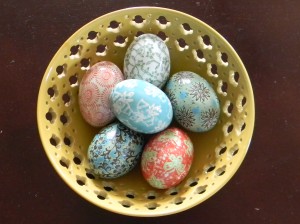 Or a couple eggs at the base of a topiary.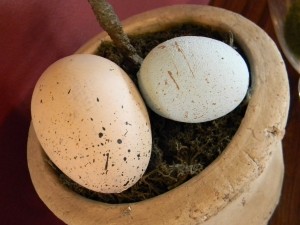 I love these little robin eggs inside a grinder.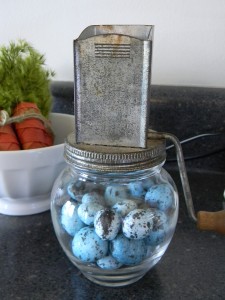 Or in a pretty glass candy dish.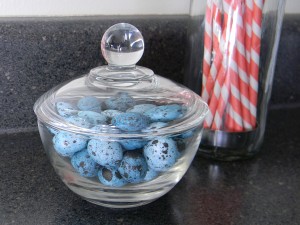 They look perfect piled high in apothecary jars.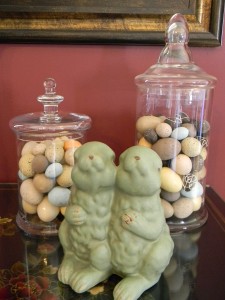 I did a little trimming on our trees yesterday and brought a branch in. I filled a vase with small rocks to hold the branch in place then hung the eggs on the branches.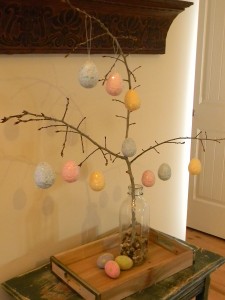 I still have about 6 dozen plastic eggs. Hmmm, I wonder what I could do with them! How do you decorate for Spring and Easter?
I'm linking to these awesome blog parties:
Saturday Nite Special at Funky Junk Interiors