I love this season! I know we try to spread joy and serve others throughout the year but I feel it is amplified this time of year. I feel as bloggers we are a tight knit community and feel the need to serve each other, our readers, and those around us. A group of us would like to Spread Joy this Holiday Season by offering a giveaway of $400 cash to one of you. We know every little bit of cash can help during the holidays and wanted to offer you the chance to win. We are also donating $175 to Toys for Tots. Entry is easy – continue to the bottom of the post to enter.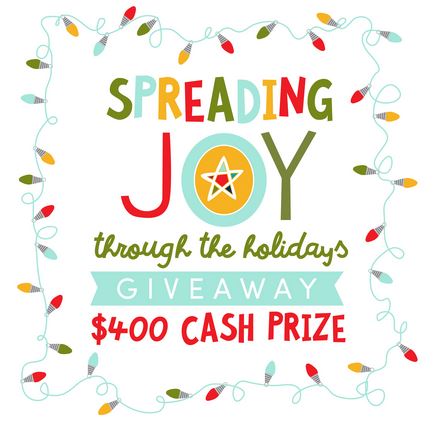 We also wanted to share with you other ways to #SpreadJoy this holiday season. Each of us have decided to give you a gift, share a craft or a recipe, or share more ideas of how to spread joy to others. I am sharing some ways we have served as a family and also a printable for you to print out and use in your Christmas decorating if you choose.
Ideas to Spread Joy this Holiday Season:
-serve food at a homeless shelter
-deliver treats to fire department
-donate books and stuffed animals to children in local hospital
-collect food for the food bank
-go caroling and bring holiday cards to a nursing home
-donate money to homeless shelter
-collect money for a family in need
-donate toys to a local charity
-buy gifts for a needy family
-deliver treats and thank you notes to police officers
-12 days of Christmas to a neighbor
-send care packages to deployed soldiers
-deliver hot cocoa to bell ringers
-invite a lonely neighbor to enjoy a holiday dinner with you
-give a small gift and thank you note to the mail carrier
-pay for food for the person behind you in line
-leave a thank you note and small gift for your garbage collector
-make cookies and treats for your neighbors
-send holiday cards to missionaries
-leave an extra big tip for your server
-shovel your neighbors driveway
-let someone go ahead of you in line
-leave a nice note and a gift card on someone's windshield
-make and distribute care kits for the homeless
-take hats, gloves, scarves to homeless shelter
Click to print Merry Christmas Snowman printable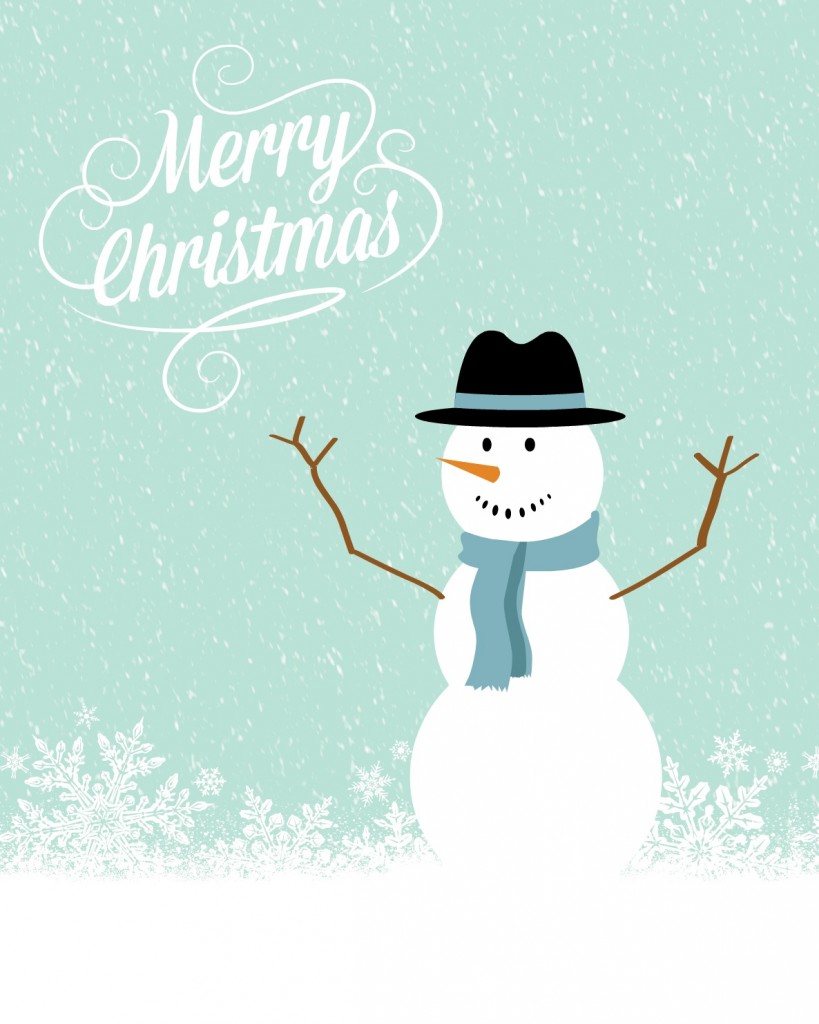 Giveaway will be started at 12:00 a.m. on November 21st and end at 12:00 a.m. on November 26th. Winner be selected via Rafflecopter and winning entry will be verified. Winner will be EMAILED from thecardswedrew@yahoo.com and will have 48 hours to respond via email. If no response is given, a new winner will be selected. Winner must have a valid PayPal account as the money will be sent via PayPal. Enjoy your Cyber Monday shopping and be sure to Spread Joy this season!!