Oh, my! This corner library at Maillardville Manor is beautiful, functional, and organized. I love this space.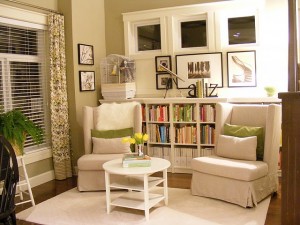 Ms Not So Perfect teaches her son about giving to others through donation. Remember, decluttering comes first.
Susan at My Home Road shares her new craft room. Check out all her awesome storage.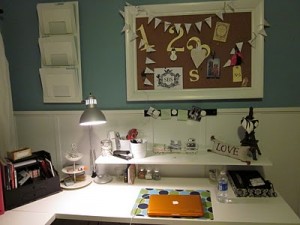 A Home Made By Kiki shares how she organizes her daily schedule. And offers some great ideas for everyone.
There's still time to link your organizing or decluttering posts to We're Organized Wednesday. Your project could be featured in a couple days. Go here to link and enter the giveaway.