I said I was going to work on my basement over the weekend and I actually did. I didn't get to spend as much time down there as I wanted too, but every little bit helps. Right? I went through some clothes first. My kids out grow their clothes so fast (7 items). 
I pulled these things from my craft room. Seriously, I've had some of this material for 6 years. If I haven't used it yet chances are I'm not going too (9 items).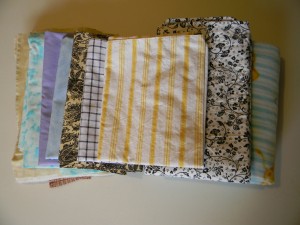 I started putting things in this box before counting or taking pictures, but there's at least (25 items) in here. Trust me.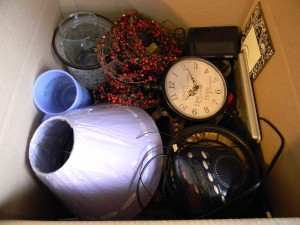 I love baskets. I have a lot of baskets. A little too many baskets. So I'm getting rid of some (6 items).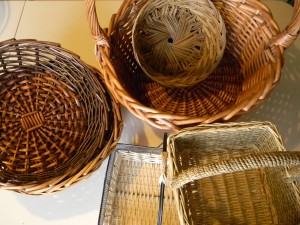 I loved these things and I used them all the time, but haven't in about 2 years. I don't see me using them anytime in the future so it's time to say goodbye (3 items).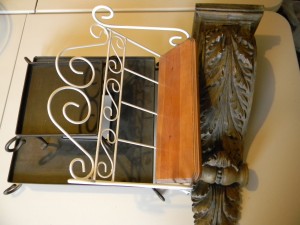 Do you want to see my yard sale storage area? It's starting to look like we're packing to move. The boxes are sorted and labeled in categories like: clothes, house wares, holiday, toys. It will hopefully make it easier on me and my helpers before the sale. I'll talk more about that in a later post.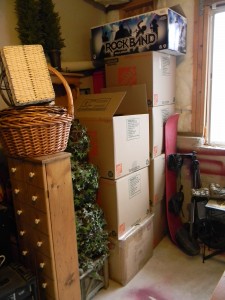 That's a total of 50 items this post and a grand total of 284 so far. Are you decluttering too? How are you doing?
Don't forget to link up your organizing or decluttering ideas, tips, or projects to this week's We're Organized Wednesday. I  can't wait to see what you've been doing. You motivate me as much as I motivate you. So, thank you!
Check Out These Related Posts