This is what our house looked like yesterday. Do you see Amanda in the window of Emilee's playroom? I'll give you a closer look.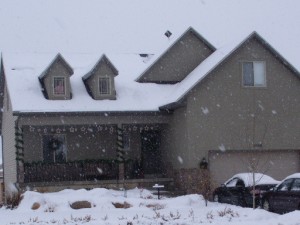 Oh, there's Emilee too. This was after church and they have their jammies on. It was so cold, they just wanted to get warm and cozy. I didn't know they were in the windows until I got closer to the house. Silly girls!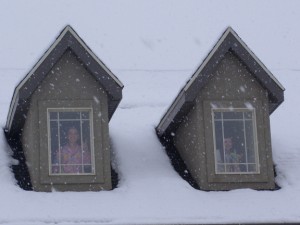 Hubby cleared the driveway and sidewalks 4 times yesterday. But with temperatures being in the single digits last week, it was actually a welcome sight and chore.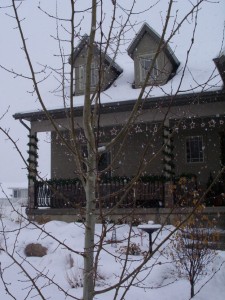 The kids are excited for snowboarding and sledding this year. Emilee and a friend already went sledding on Saturday at a local hill. Amanda went snowboarding on Saturday and Zachary is having his first snowboarding experience with the school tomorrow. Amanda has a pass to a local resort and Emilee got a special school pass to several resorts in the area. This is going to be a great winter for them. But this is what we do on Sundays after church, when it's snowy.
Sing songs on the couch together and take pictures and videos with our new phone: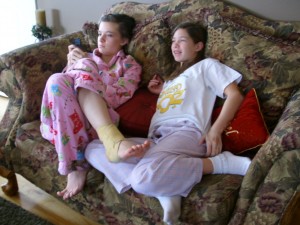 And watch golf on TV and wish we lived in a warmer climate (hubby doesn't love the snow):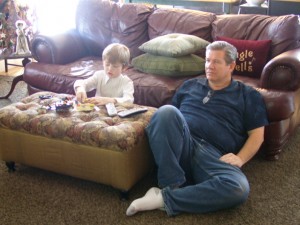 Here's our backyard: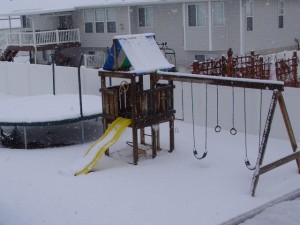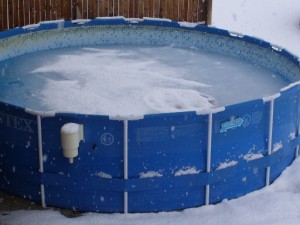 Picnic anyone? At this time I'm imagining what fun my parents must be having on the beaches of Hawaii right now.
And here's looking out our front door. That house across the street is over 100 years old. Don't you just love old homes and all their charm? Especially when they're covered in snow.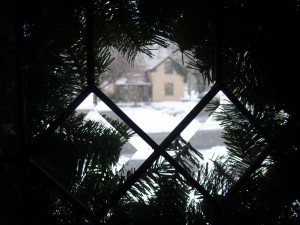 I'm thankful for my:
Warm Home
Cozy Blankets
Hot Cocoa
Toasty Fireplace
and Sunday afternoons!
Check Out These Related Posts