There are so many products available to make vacation and travel easier. Products to help you enjoy the moment, make your travel experience better, and help you stay in touch with the rest of the world. We travel a lot from Nevada to California so Available and Reliable Mobile WiFi is important to me while we're on the go. With AT&T Unite for GoPhone by NETGEAR you can be your own mobile hotspot.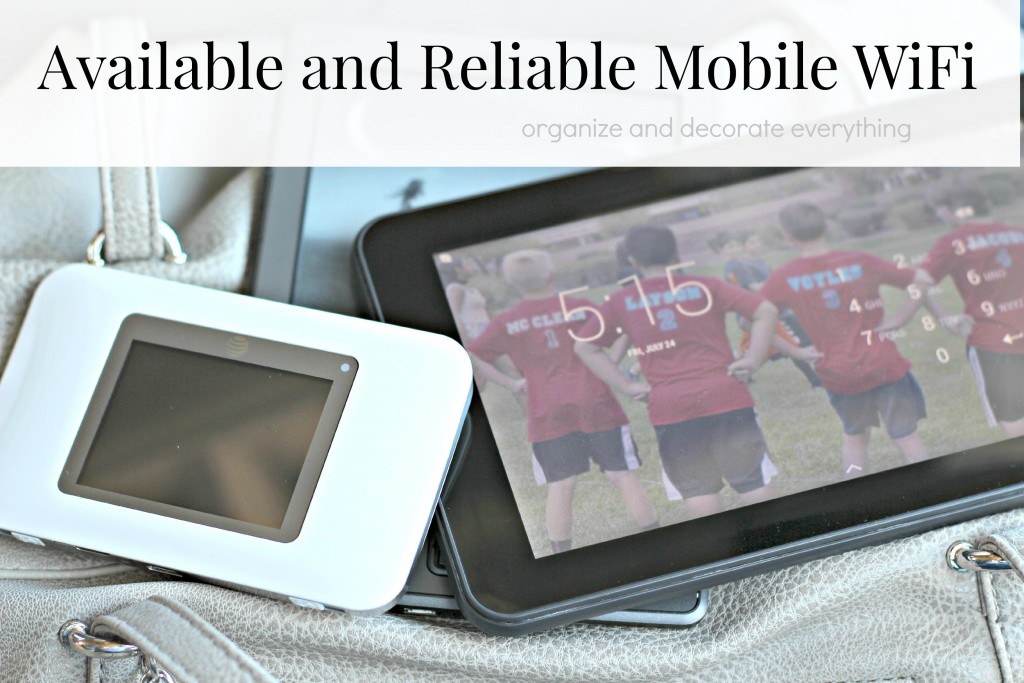 We had 3 tablets, a laptop and a Kindle connected to the Mobile Hotspot on our trip. I had no idea you could have 10 devices using the WiFi at once. Not that I want to bring more devices along but it's nice to know I have that option if I need it. It was also easy to connect the devices to the mobile wifi unit, the kids even hooked up the tablets themselves. Hubby found a good deal on tablets so he bought them for the kids to use in school, but first we took them for a trial run on our road trip. There was not one time during the trip there was any fighting over music or movies. That's a first!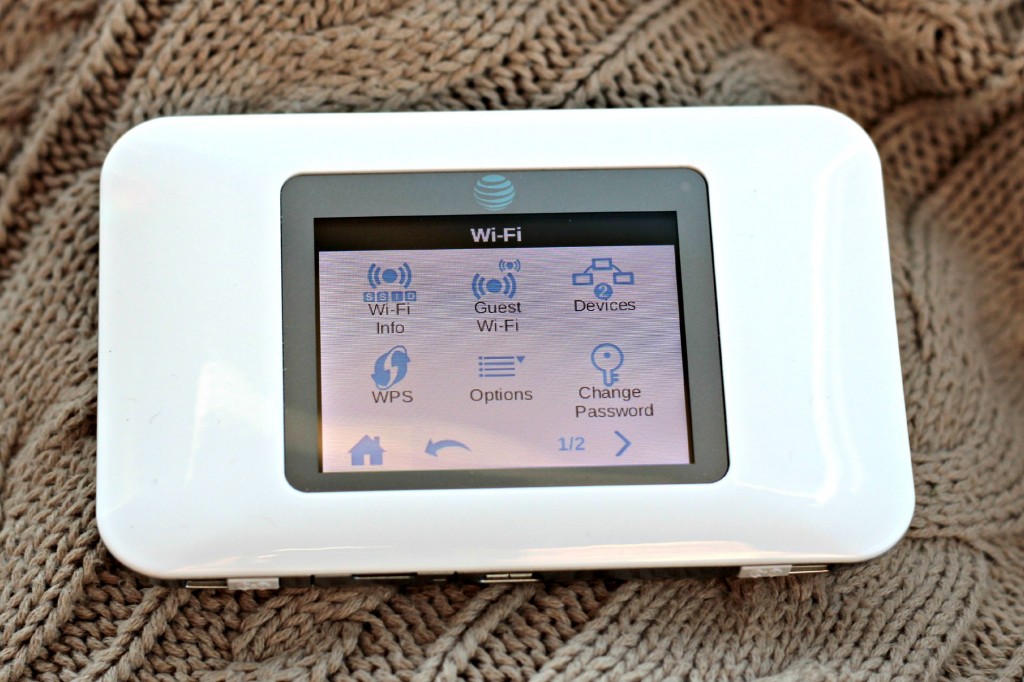 We have used our phones in an emergency if we needed WiFi on the go, the only problem is we have also had to deal with bad connections, dropped connections and only being able to use it on one device at a time. This WiFi hotspot device gave us consistent WiFi with none of the connections ever being dropped. You can also track how much data you have used and what is remaining. The touch screen is easy to read and use. Ammon was having fun checking out trivia information and playing some games he had down loaded.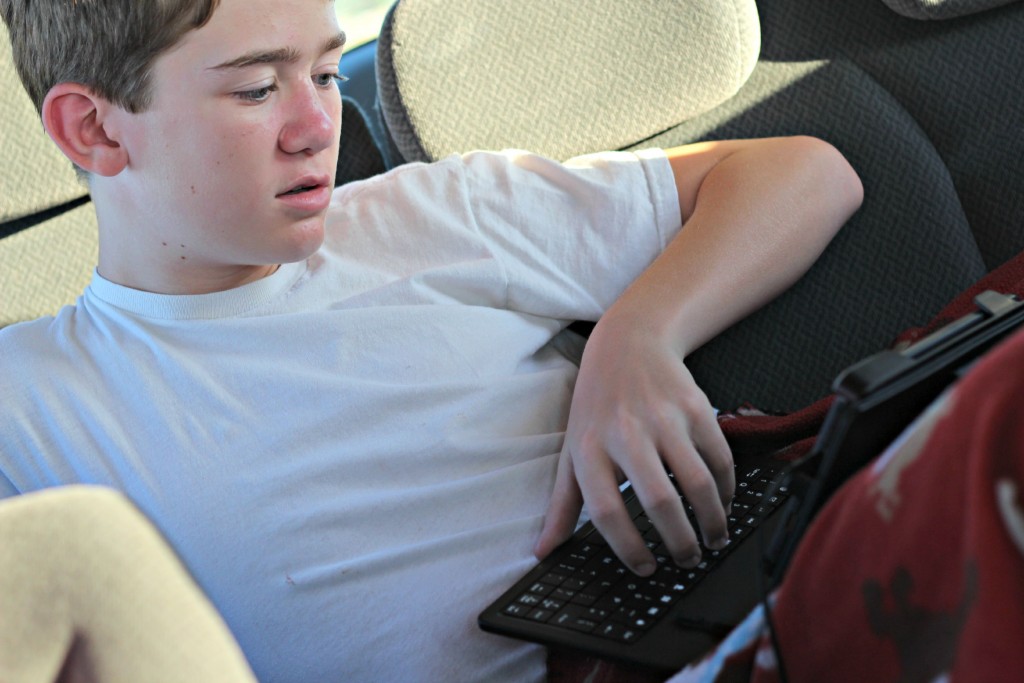 Seriously can you get any more comfortable than this while checking in with friends while you're traveling? I love that we didn't have to fight over connections and that everything we did was safe and secure. I was able to answer emails and send important information without having to worry about security. I also love that there is no annual contract and you pick your own data plan.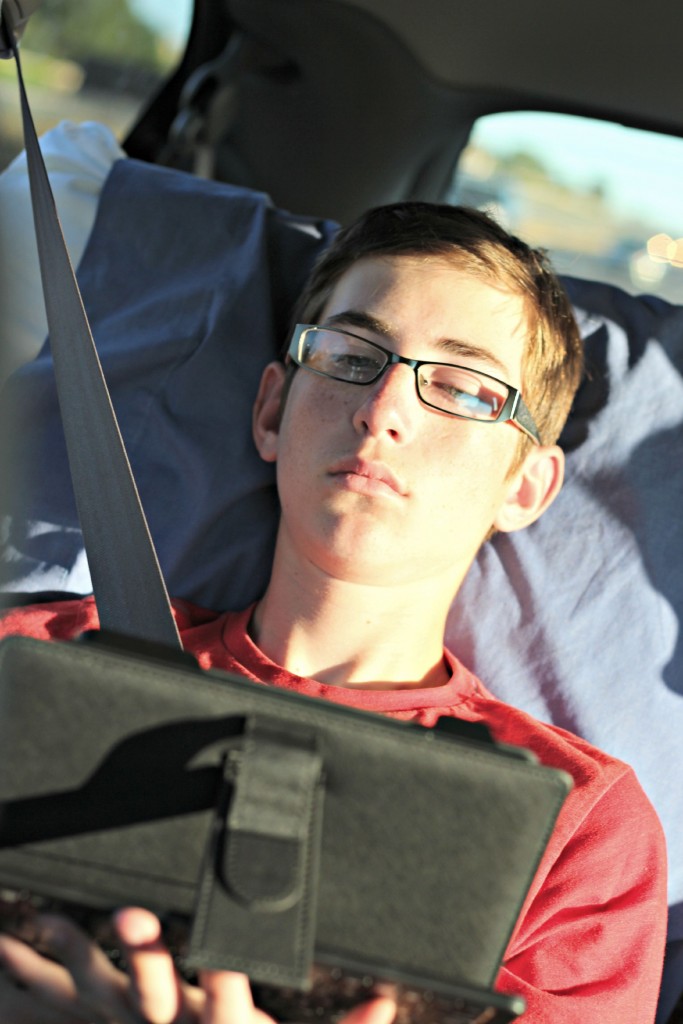 We spend so much time in the car not doing much except wasting time when we could be being productive. Emilee was able to start filling out college applications on this trip instead of watching movies the whole time. Although she actually did a little of both.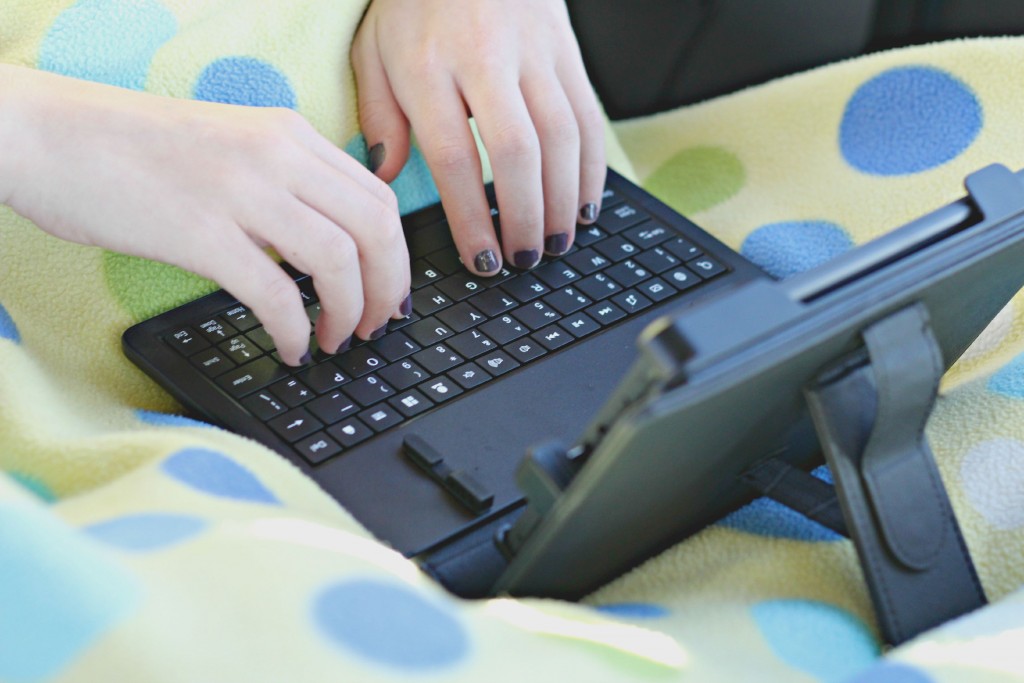 Since my kids are older now it just makes sense to use our time wisely, even when we're traveling. The GoPhone Mobile Hotspot has given us the chance to be productive when we want to and also be able to choose when to use our devices for entertainment on our trips. We have another trip coming up soon so I'm happy we'll be able to stay connected to what we need to while we're traveling.
Follow on Twitter for updates and more info: @wififamily and @netgear
I was provided the AT&T Unite for GoPhone by NetGear hotspot device to review but all words and opinions are my own.