It's been over 2 months since I've posted a quick tip. So, here you go.
I love these Command picture clips but they can be hard to find.
When I found them at Lowe's I quickly snatched them up.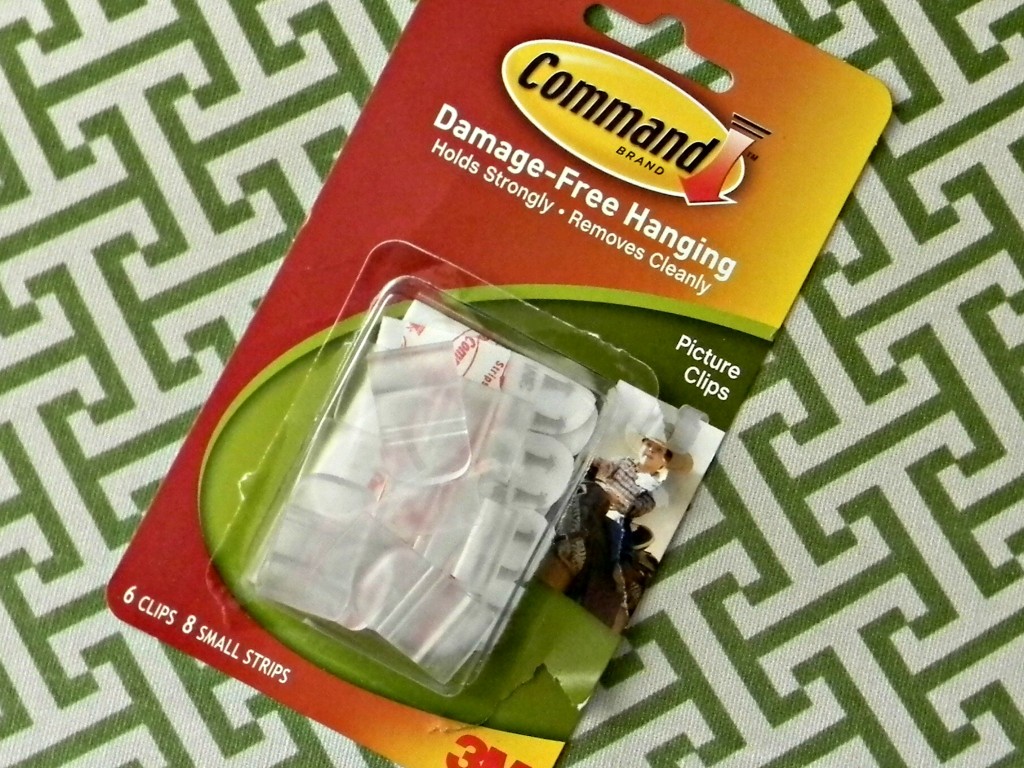 This is my desk area in my bedroom and where I spend a good part of my working day.
I like the clean look of it and didn't want to clutter it up, but I needed a place to hang announcements and invites.
I don't like things hanging on my fridge and I would see them more here anyway.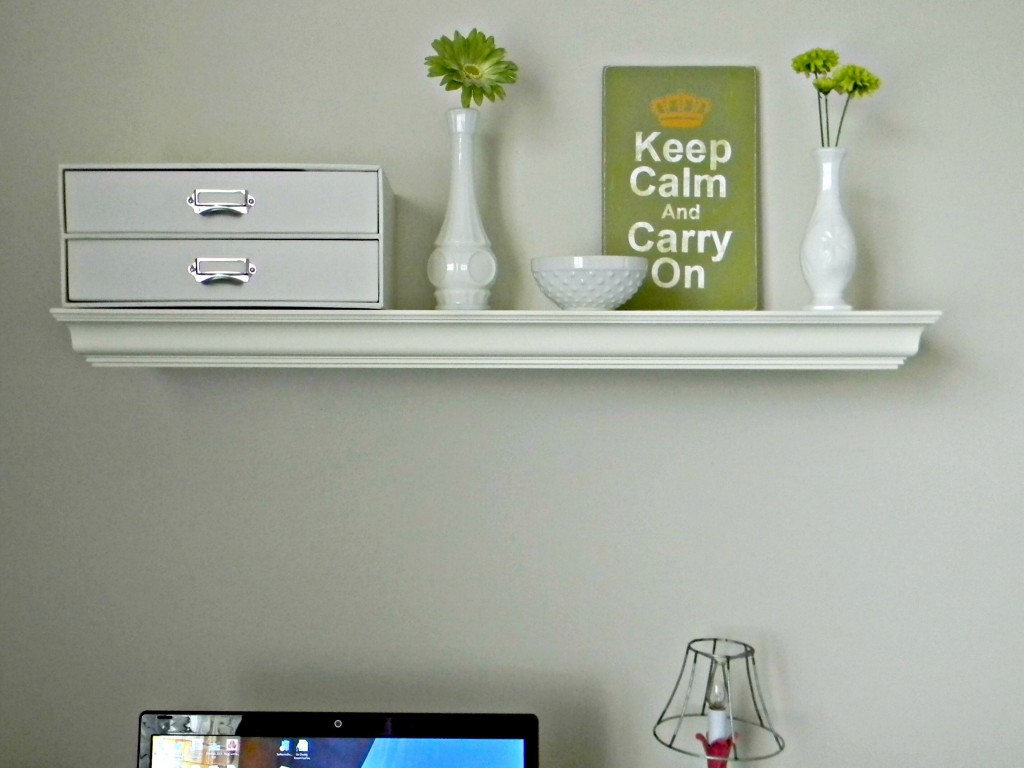 I spaced the picture clips evenly then stuck them to the wall directly under the shelf.
When there's nothing hanging from the clips you can hardly see them.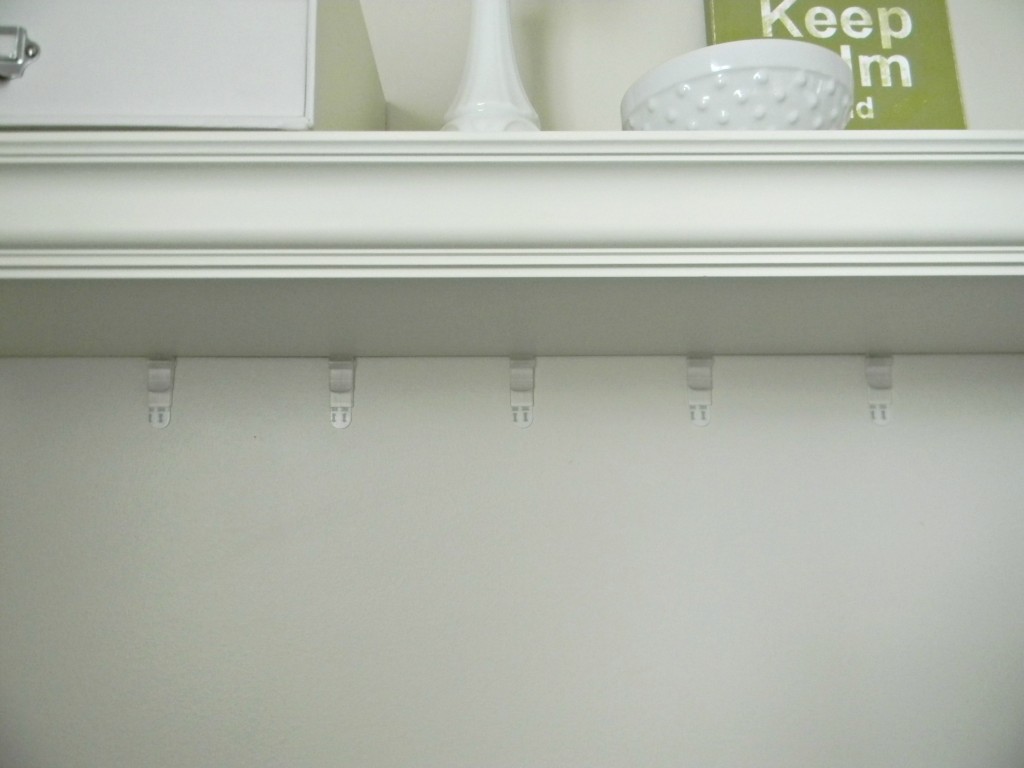 They're perfect for hanging pictures, announcements and invitations.
The invites can be taken down after the event and the clips not even noticed.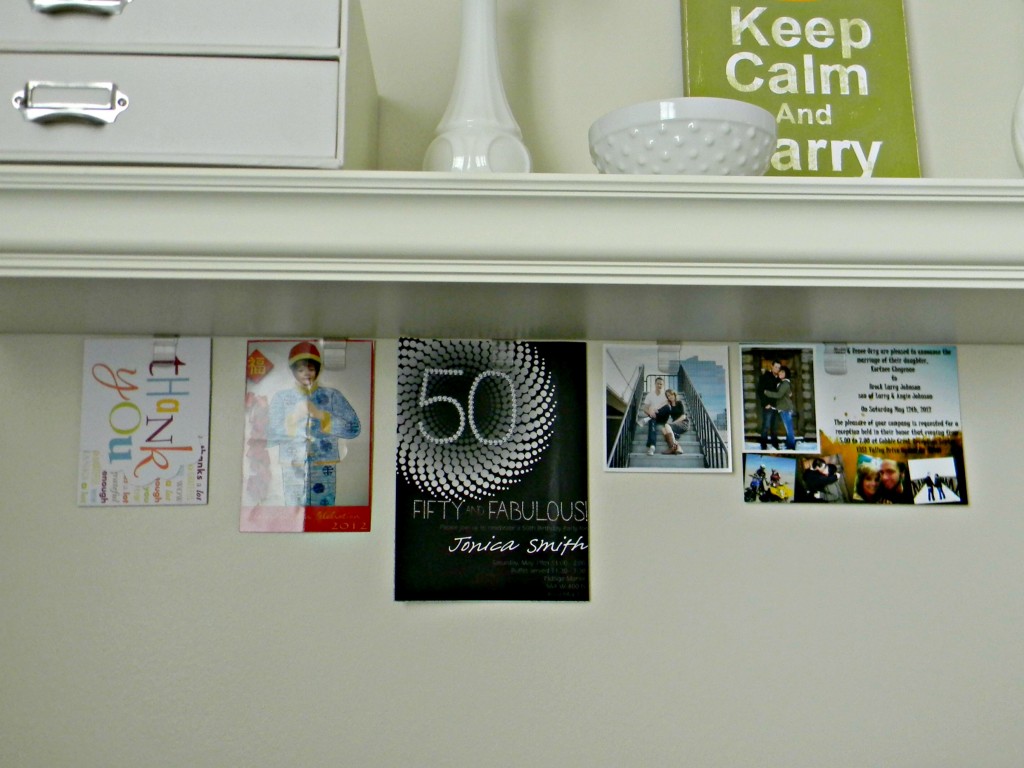 Here's my desk area. The desk was a roll-top in it's old life.
Can you guess what I'm going to do to this area next?
Hint: It has something to do with the desk.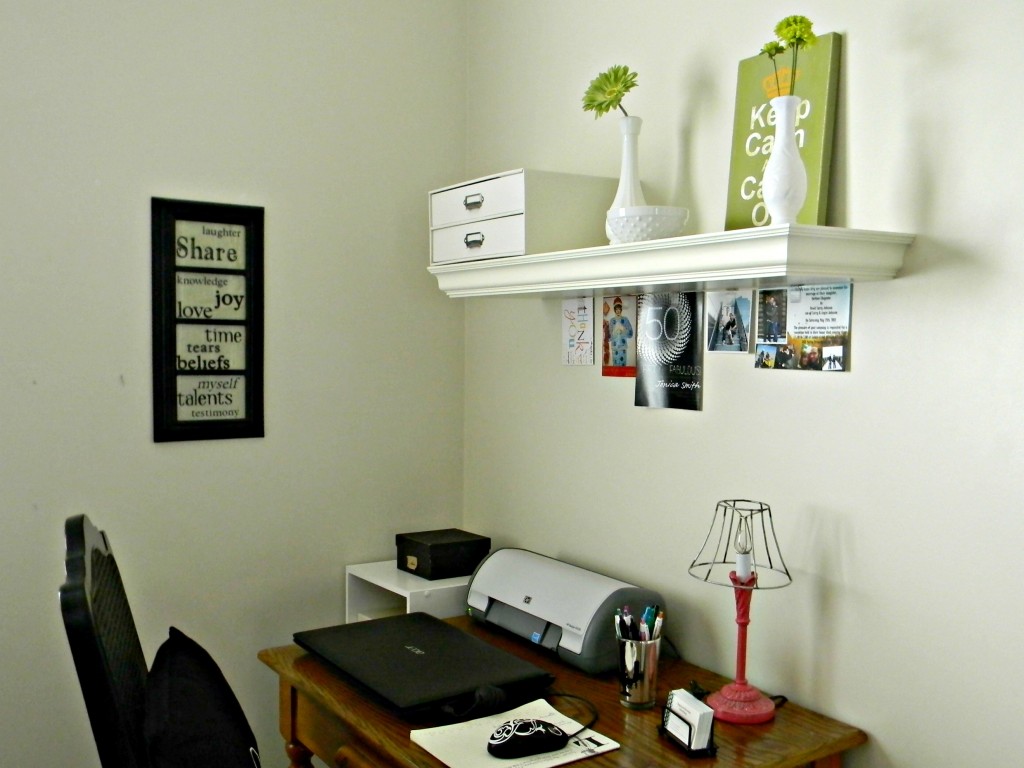 You can still link your awesome projects to the Home Decor and Organizing Link Party.
I'll be featuring some of my favorites on Saturday.