Do your scooters look like this on your garage floor? See the blue tape? They're not suppose to cross that line but they often do. And I often trip over them.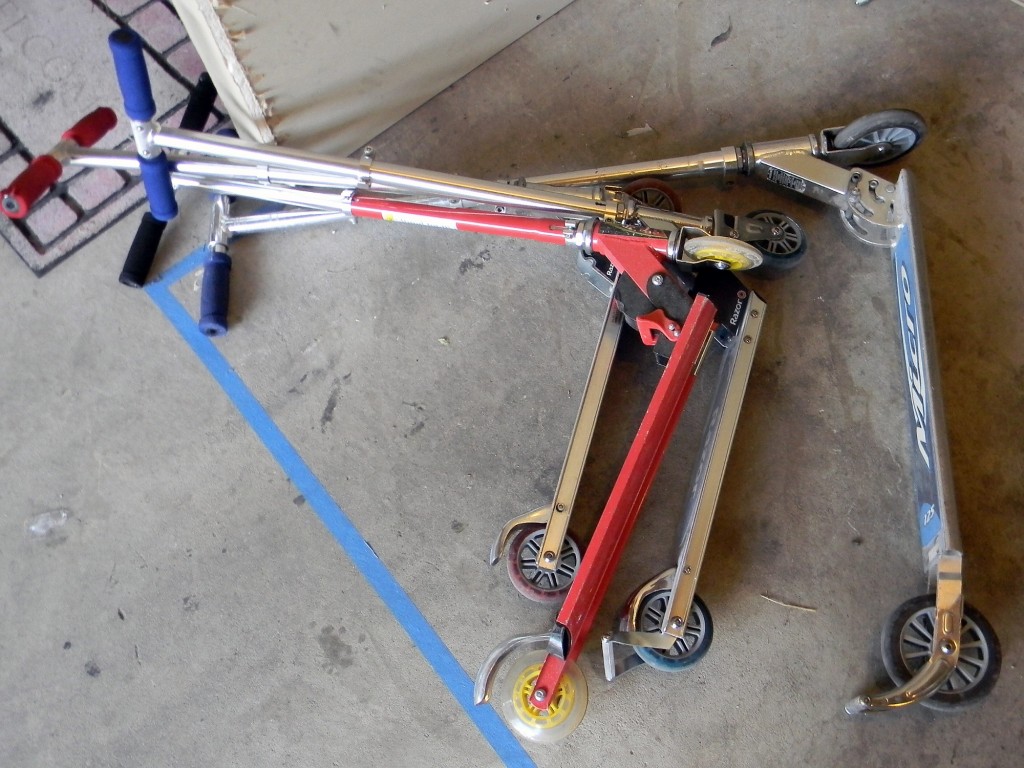 I found a simple solution for only $1 at the Dollar Tree. All 4 hooks came in one package. I strategically placed the hooks on the garage wall to hold the scooters.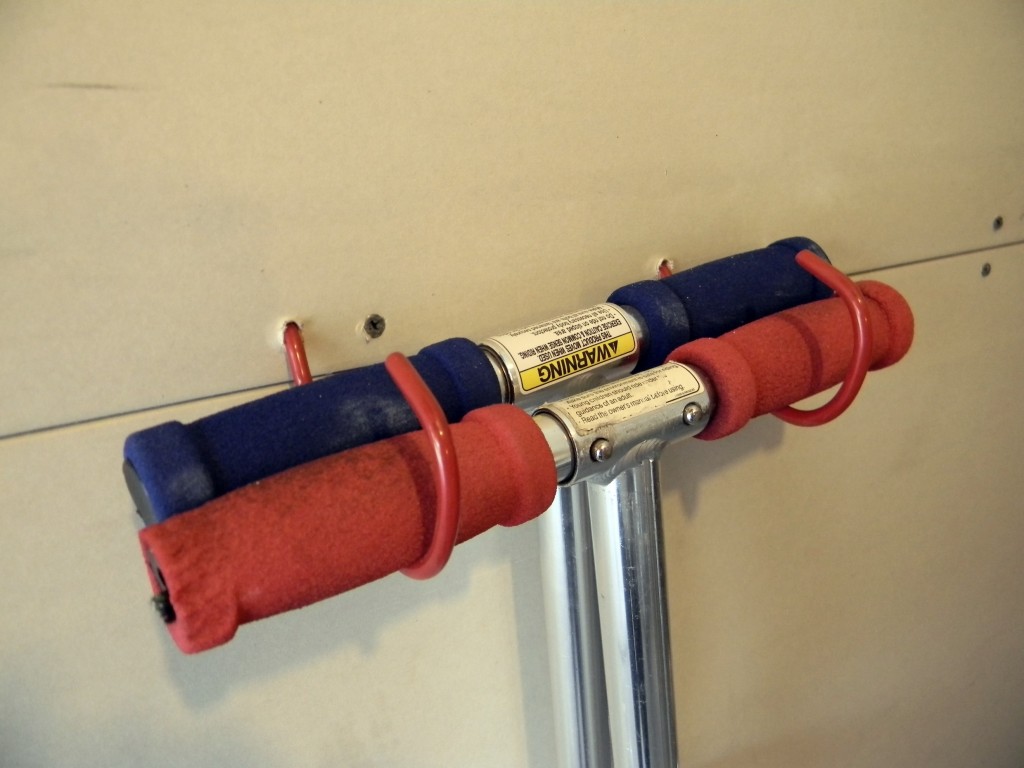 Now they're off the floor and I'm not tripping over them as I come down the stairs. Yeah, I should have done this years ago, especially since it took less than 10 minutes. And they're low enough so the boys can still reach them easily.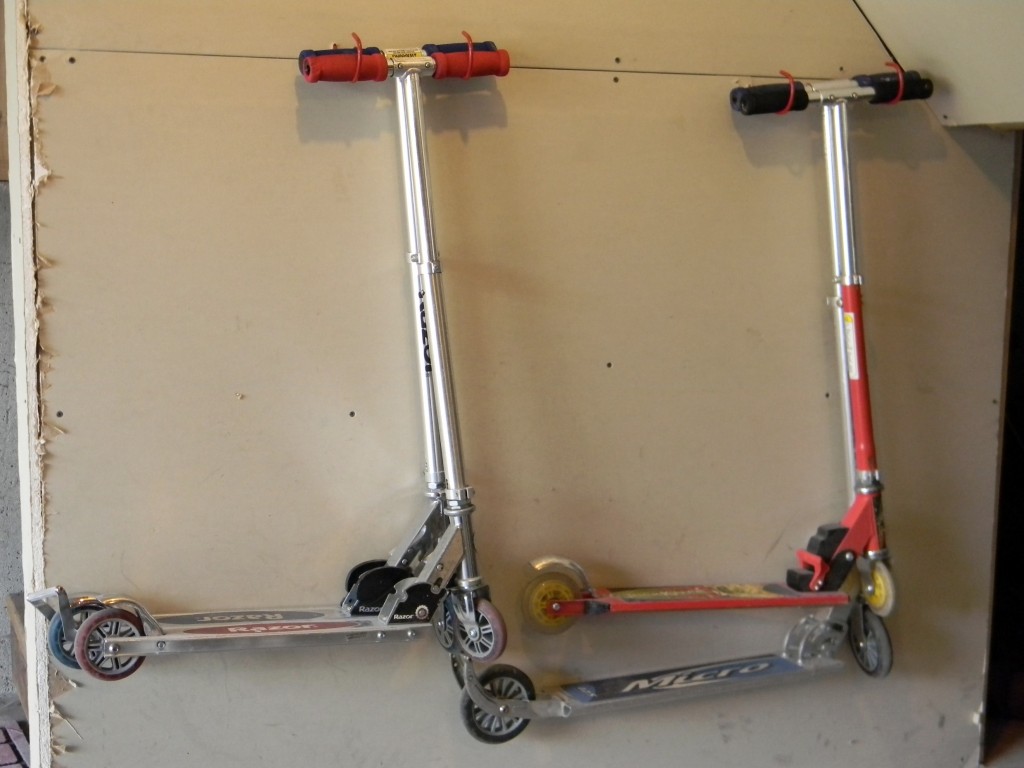 I'm linking to these awesome blog parties:
Fabulous Friday Linky Party at Faith, Trust, and a Little Pixie Dust