Today was my kids last day of school until next year. They have parties, crafts and movies for the last day before Christmas. And giving gifts to friends. I always have a hard time with friend gifts because my kids always want to give to a lot of friends and it can get pretty pricey. Plus I don't know that they really appreciate anything homemade, they mostly just like the treats. So this year we went really simple for Mom.
Here are the Kindergarten gifts: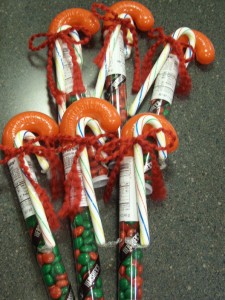 Guy friend gifts (filled with candy and cookies):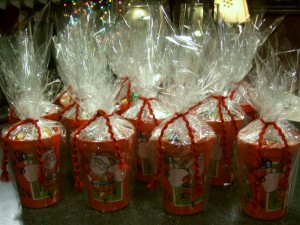 Girl friend gifts: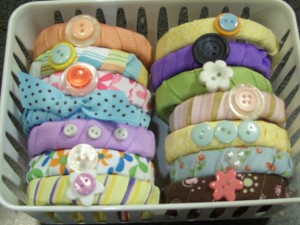 I made them with ribbon this time instead of material. It went a lot faster, but I still like the material ones better. If you want to know how to make them, look here.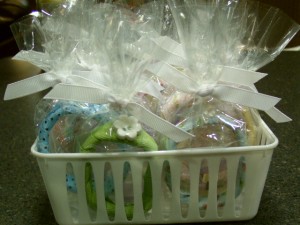 I did keep one for myself though: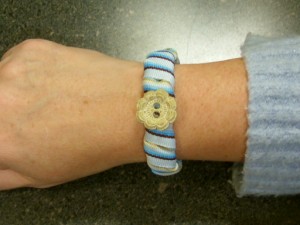 Older guy friend gifts: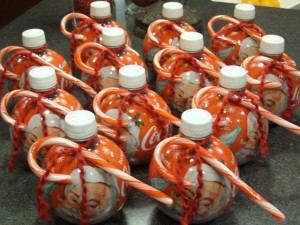 And teacher gifts: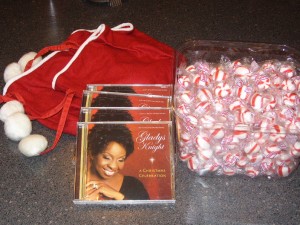 I thought some nice Christmas music might help them unwind a bit and get in the Christmas spirit. I found these cute Santa bags on clearance like 5 years ago. I'm glad I finally get to use them:
I love Kindergarten writing. So sweet: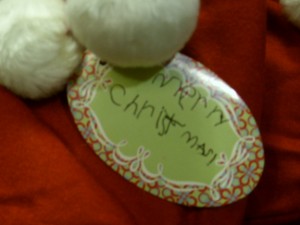 That's basically what I did for 3 hours last night. I still have a little shopping to do and a lot of wrapping, but I did get everything mailed and it should all get there on time. Yay, for me.
And for another announcement: I have 2 daughters and a daughter-in-law pregnant right now. My oldest daughter is having her 3rd boy and my other daughter is having her 1st boy. This is Whitney announcing the gender of their 1st baby. 
My son and daughter-in-law have one boy and we don't know what they're expecting yet. I now have 5 grandsons and 0 granddaughters. Are they going to make it 6? Wouldn't that be fun with 6 little boys all running around and playing together? We'll have to see. A granddaughter would be great too.
Have a beautiful weekend!
I'm linking to:
Holiday Highlights at The DIY Show Off