If you're local (in Utah) I hope I'll be seeing you at the Jordan Valley Home and Garden Club Summer Soiree. We've been working on the decorations for the party and are so pleased with how they're turning out.
I worked on painting the burlap table runners. I spray painted the logo on each end of the runner.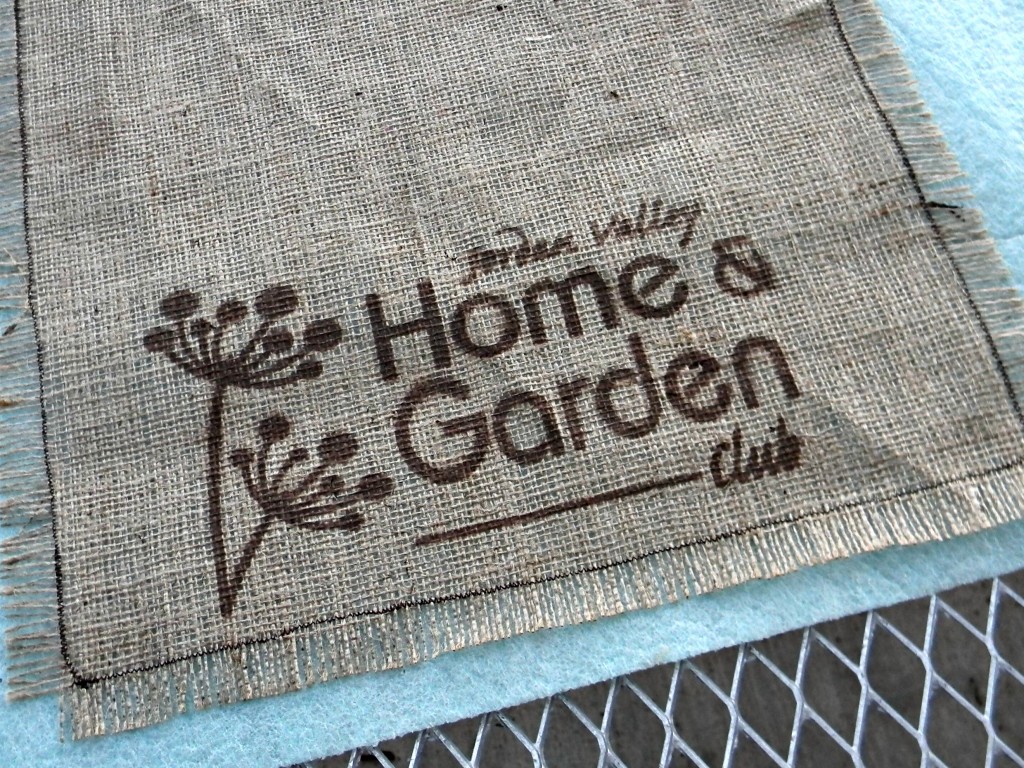 Cynthia's sister cut the stencil out for us using her Silhouette. We taped paper around the stencil so over spray wouldn't get on table runner where we didn't want it. I used a spray adhesive on the back of the stencil to hold it in place while I painted.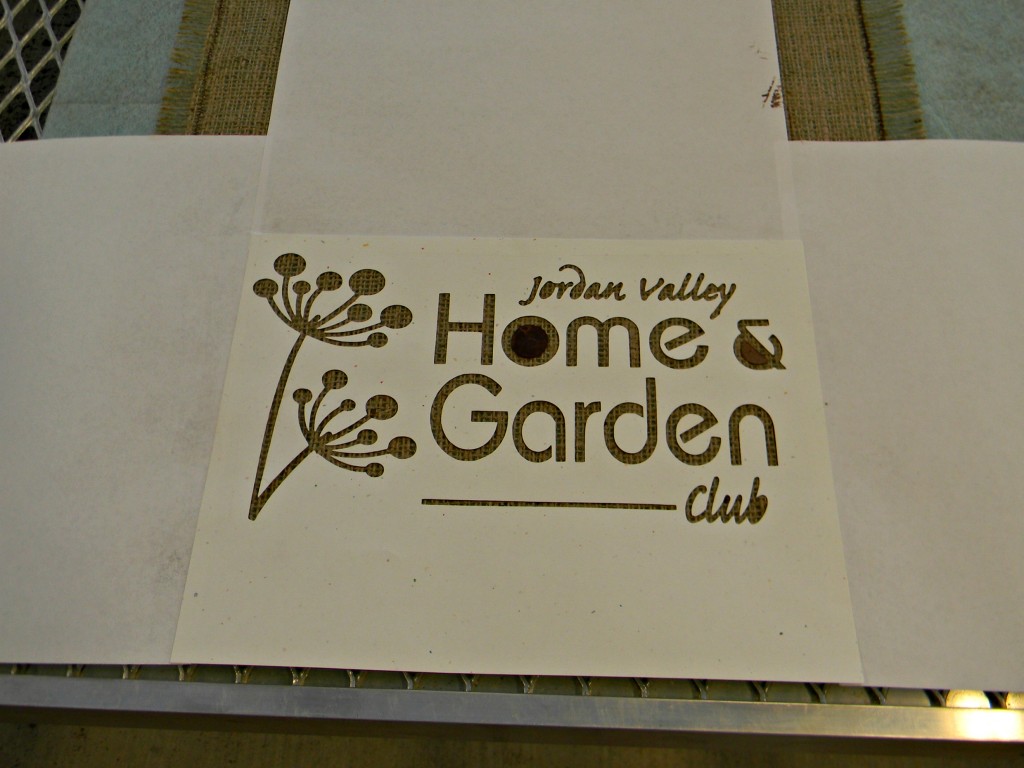 I love how they turned out. It's subtle but still has a great impact.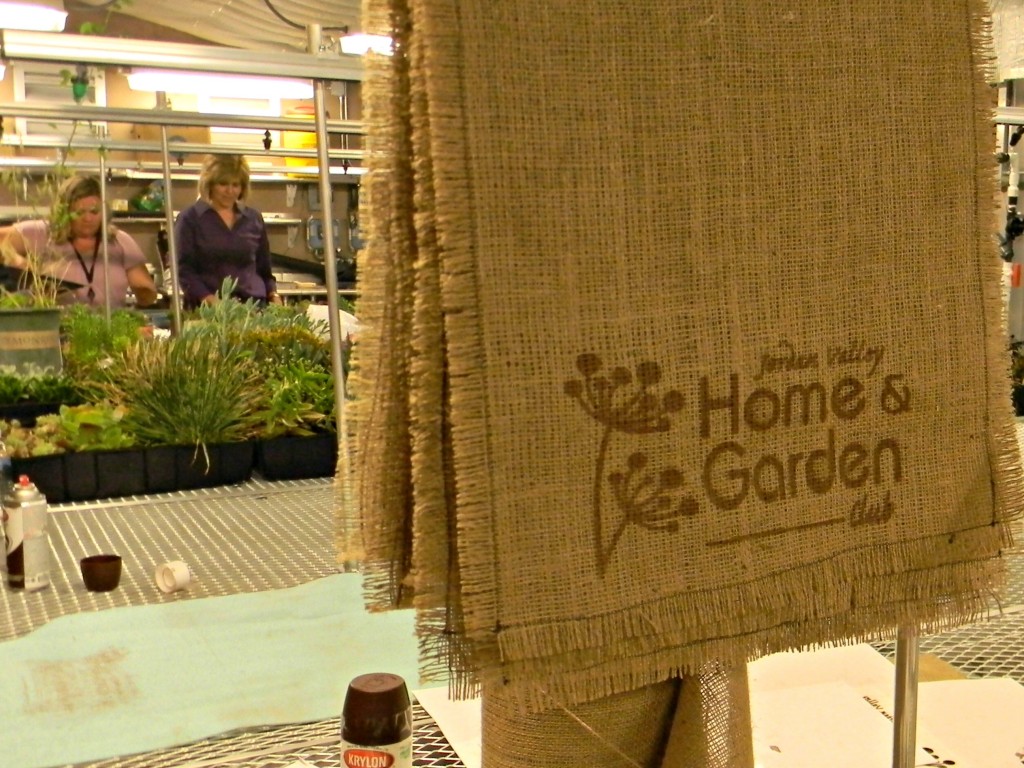 While I was painting Emily, Cynthia, Judi, Cori and Jeni were sticking labels on the vintage looking cans.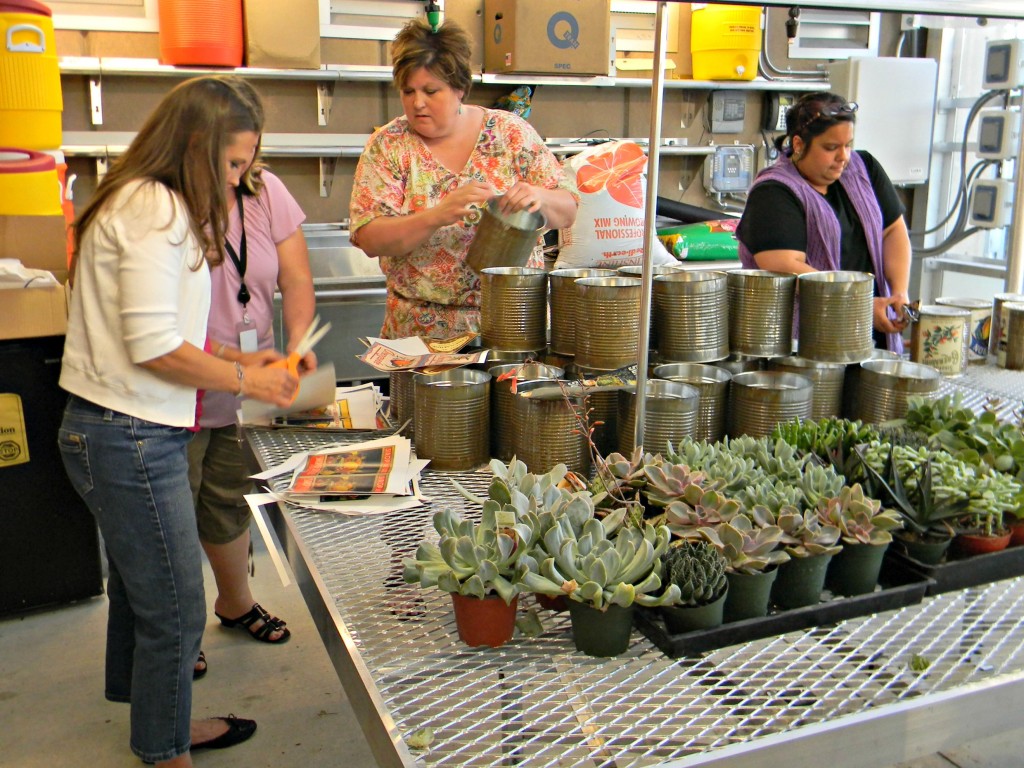 Then it was time to fill the cans with the succulents. To learn more about succulents go here. Cynthia knows all about them.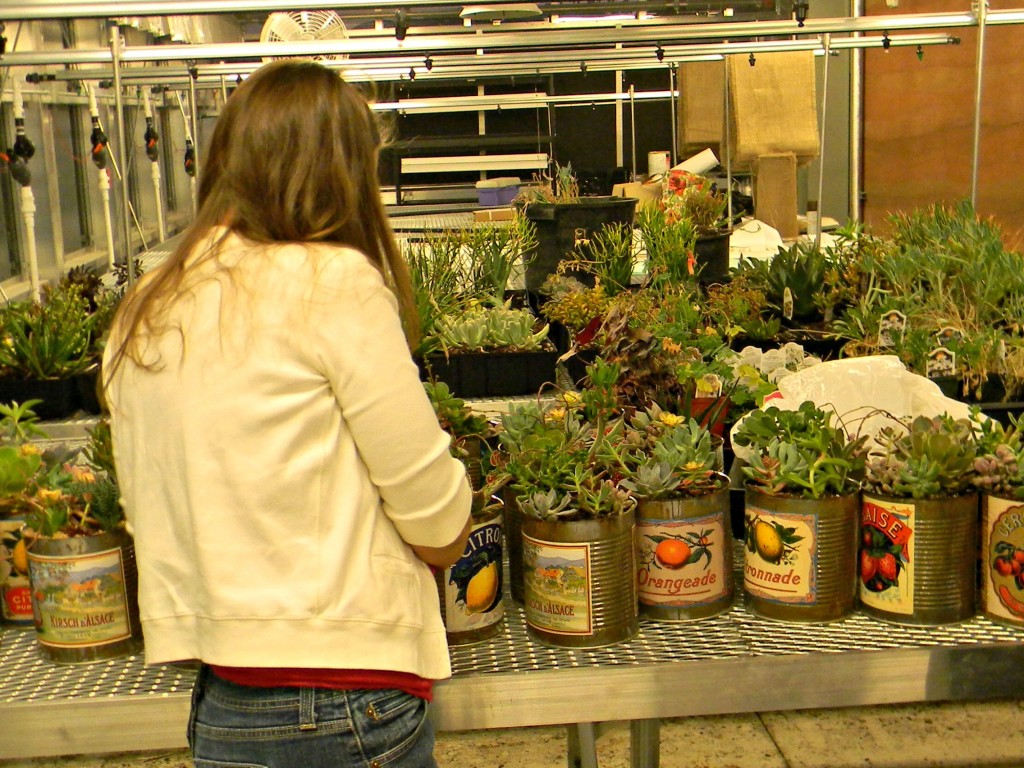 These are absolutely gorgeous! I love all the different colors, sizes and textures. Do you have a favorite?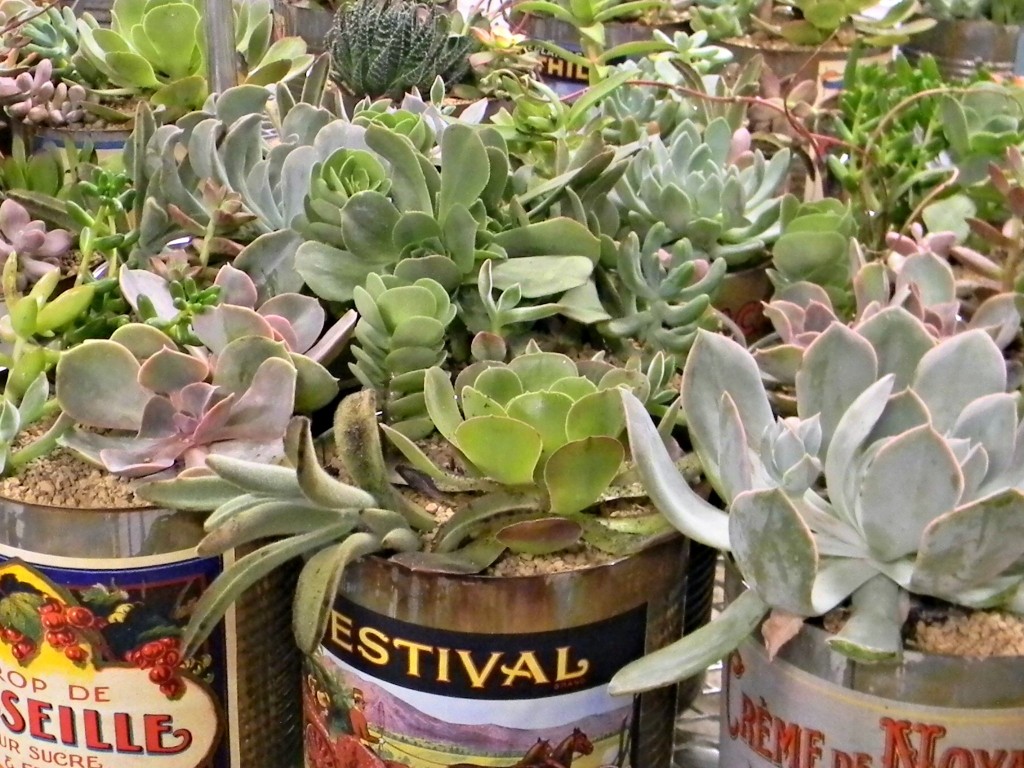 These are going to be on the center of the tables and you'll have a chance to maybe take one home. I can't decide which one is my favorite. I love them all.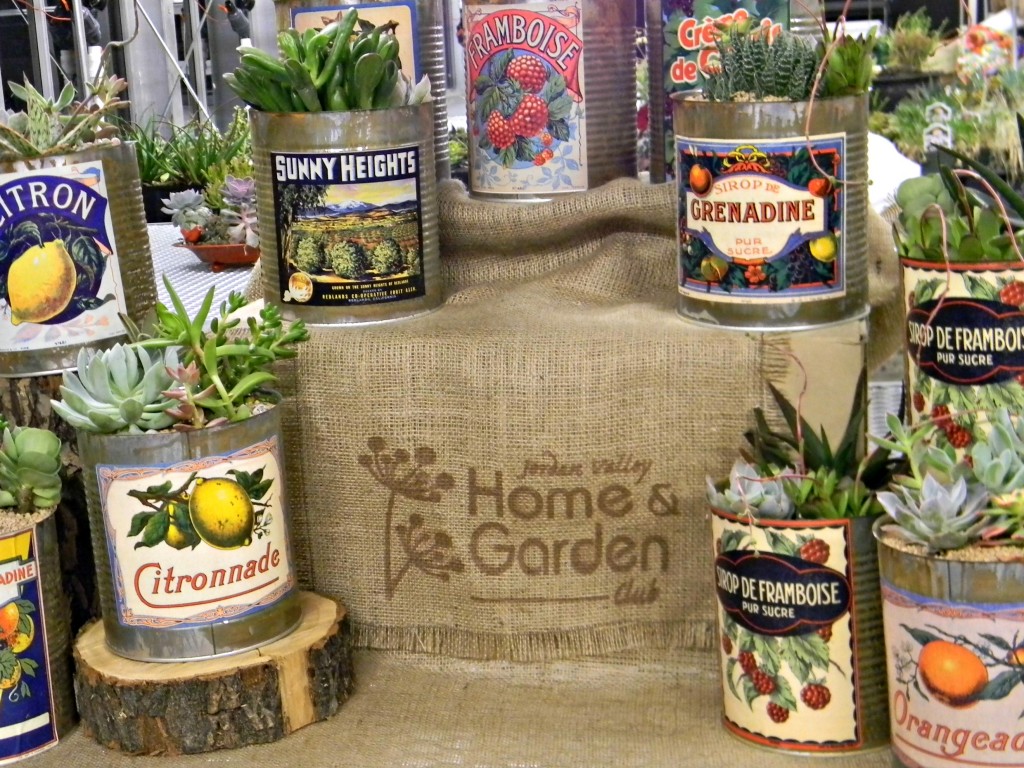 There will also be a prize drawing with some amazing prizes valued at up to $999. I know, right! Don't miss out on this great event. Find out more information and register here. I hope to see you there.