I have to admit I haven't made much of what I've pinned.
So this was the perfect chance to finally make something I thought was pin worthy.
I saw these rock trivets and knew I wanted one for my kitchen.
It was about the teapot.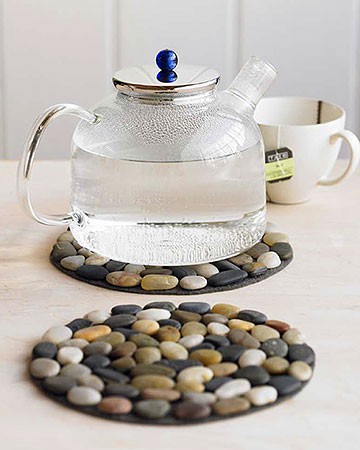 So I figured out a super easy way to make this awesome rock trivet.
I love bringing nature indoors, plus my boys think rocks are pretty cool.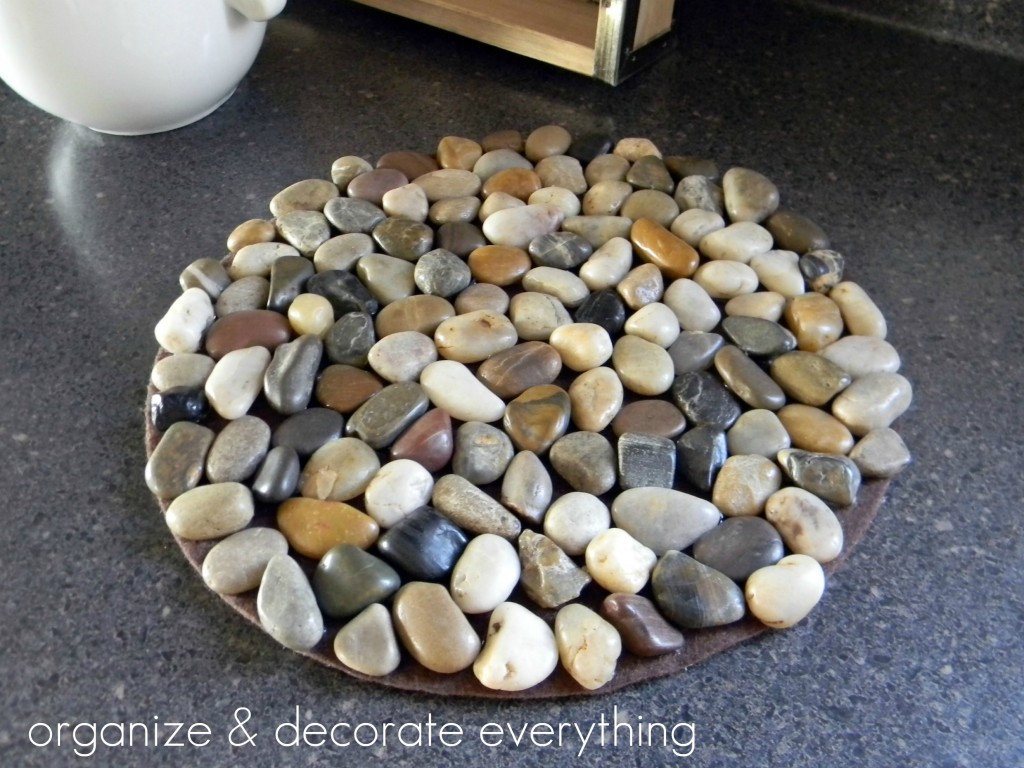 I used a salad plate and traced around it on the brown felt.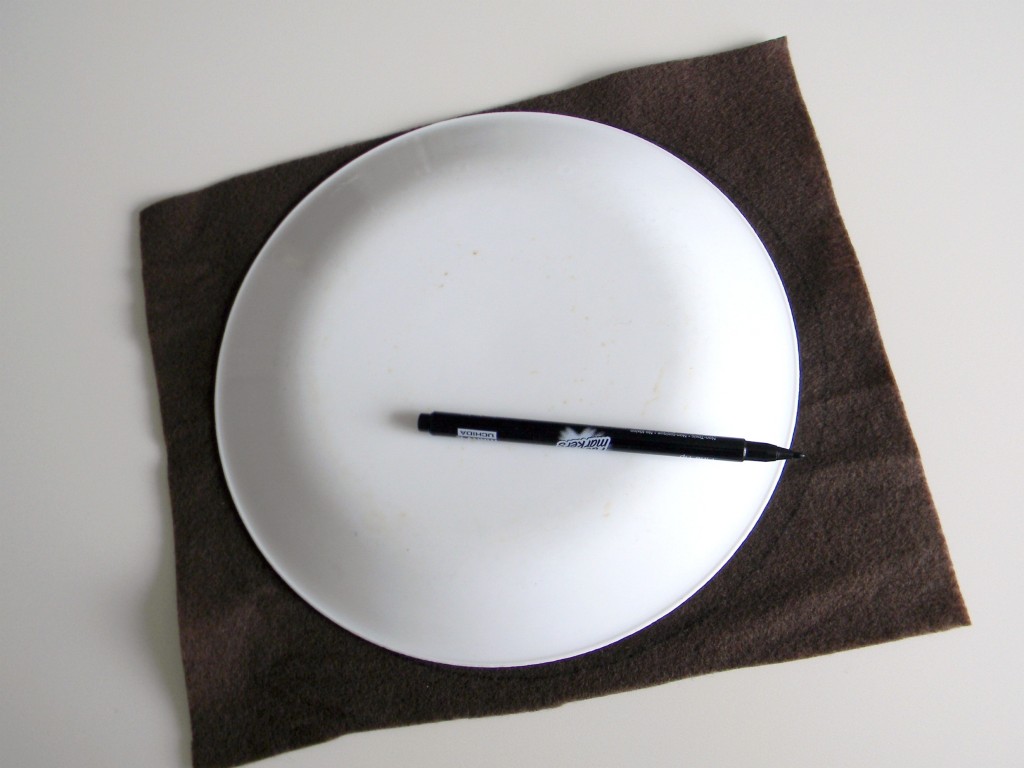 I cut 2 pieces and hot glued them together to make the base sturdier.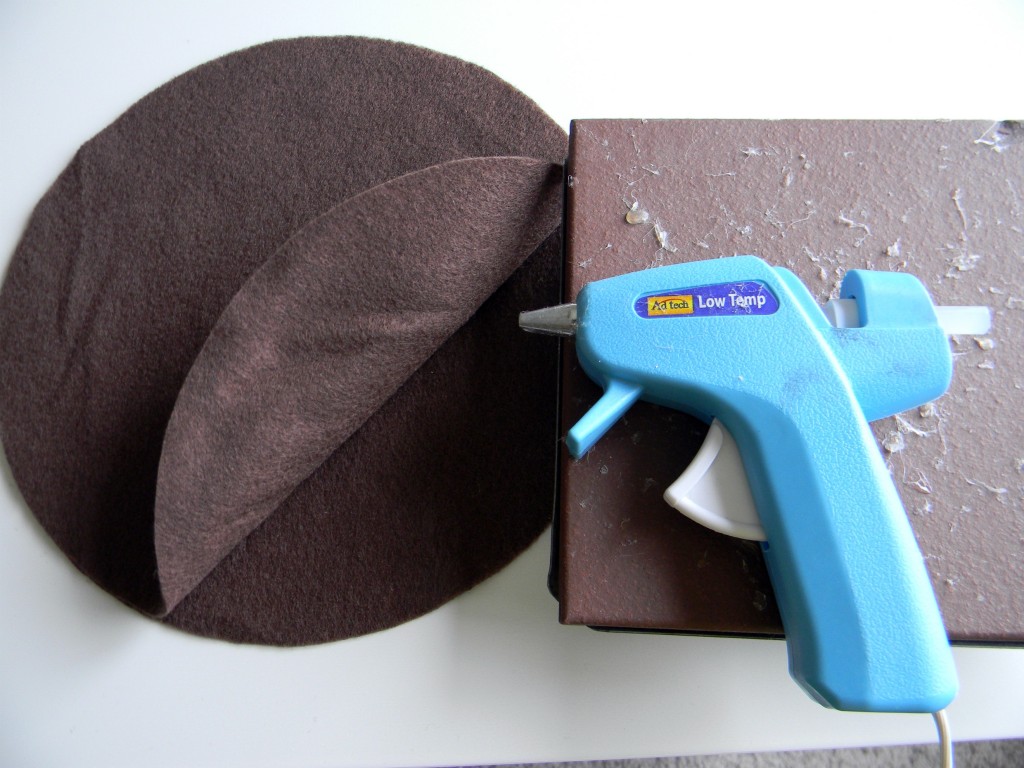 Then I arranged the rocks and started gluing them down.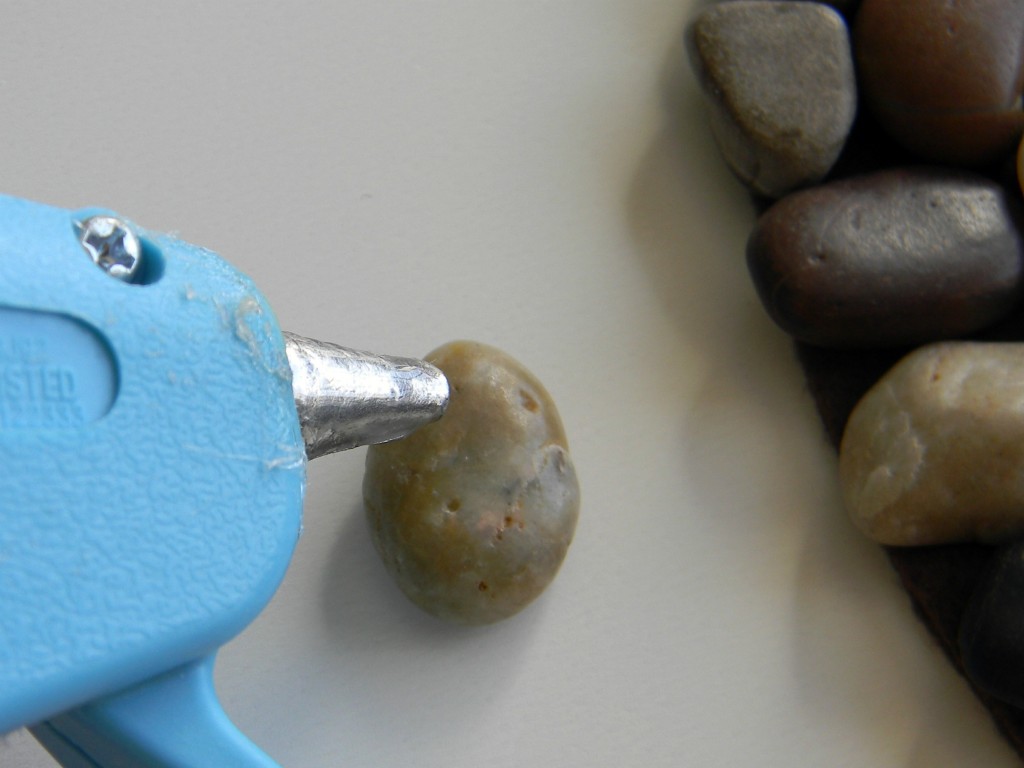 Why is it that when I arrange the rocks then pick them up to glue them, then put them back down they don't fit the way they did in the first place? It always happens to me.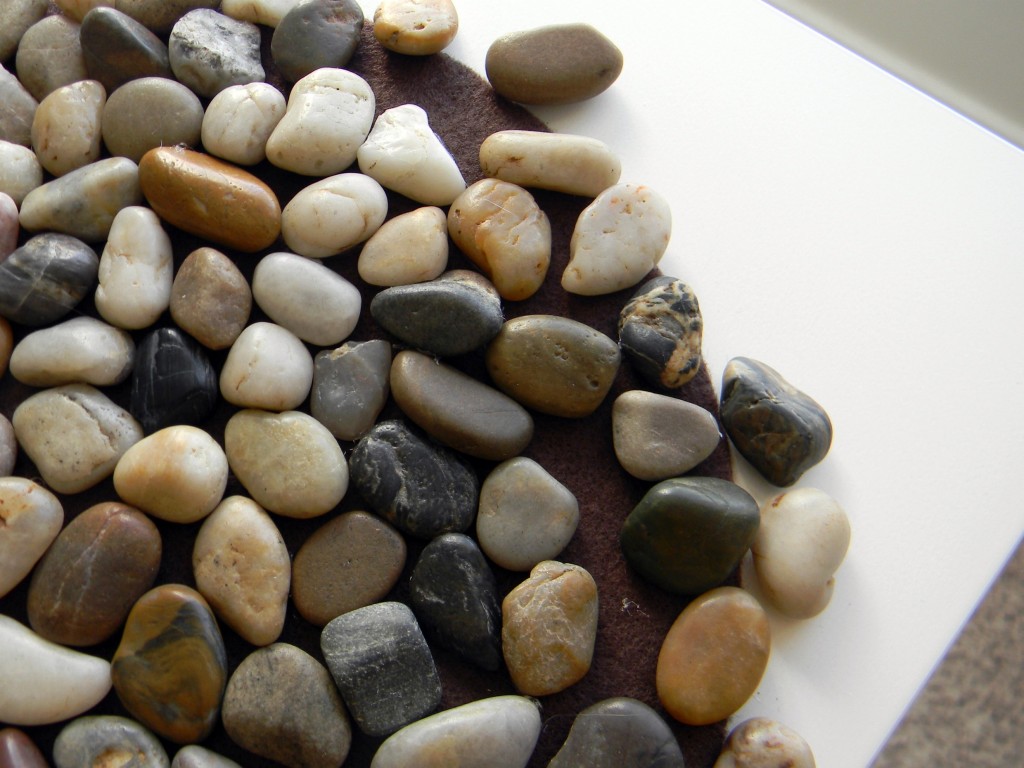 So I made a few adjustments and it turned out perfect.
Well, as perfect as rocks can be.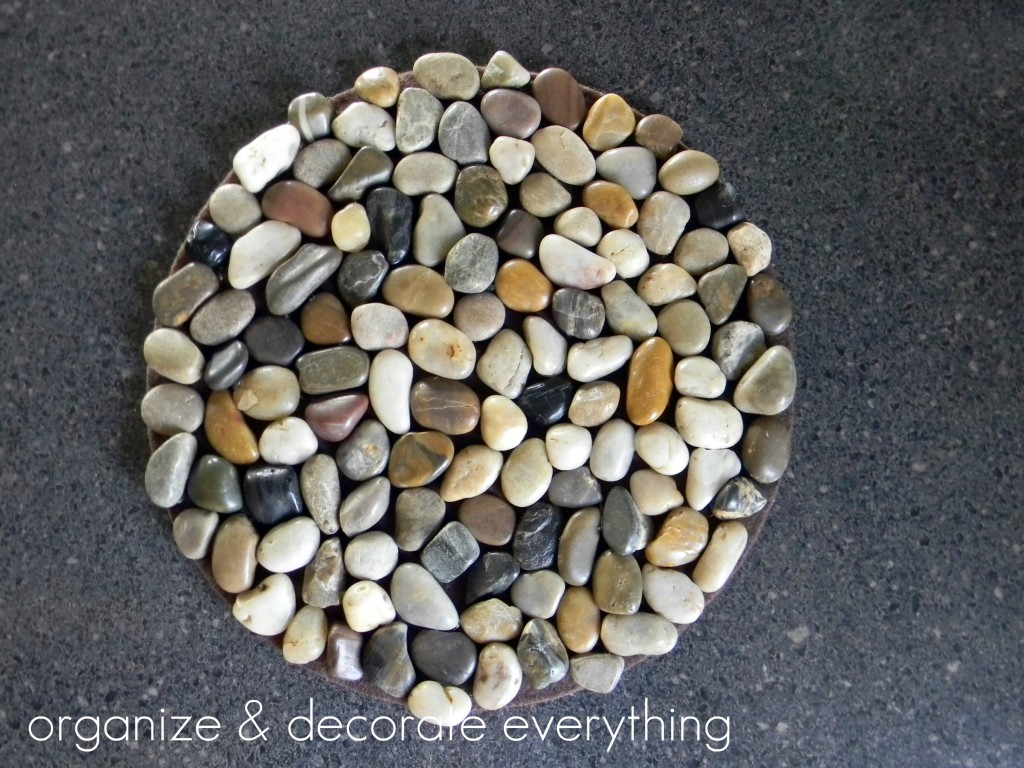 I totally love it!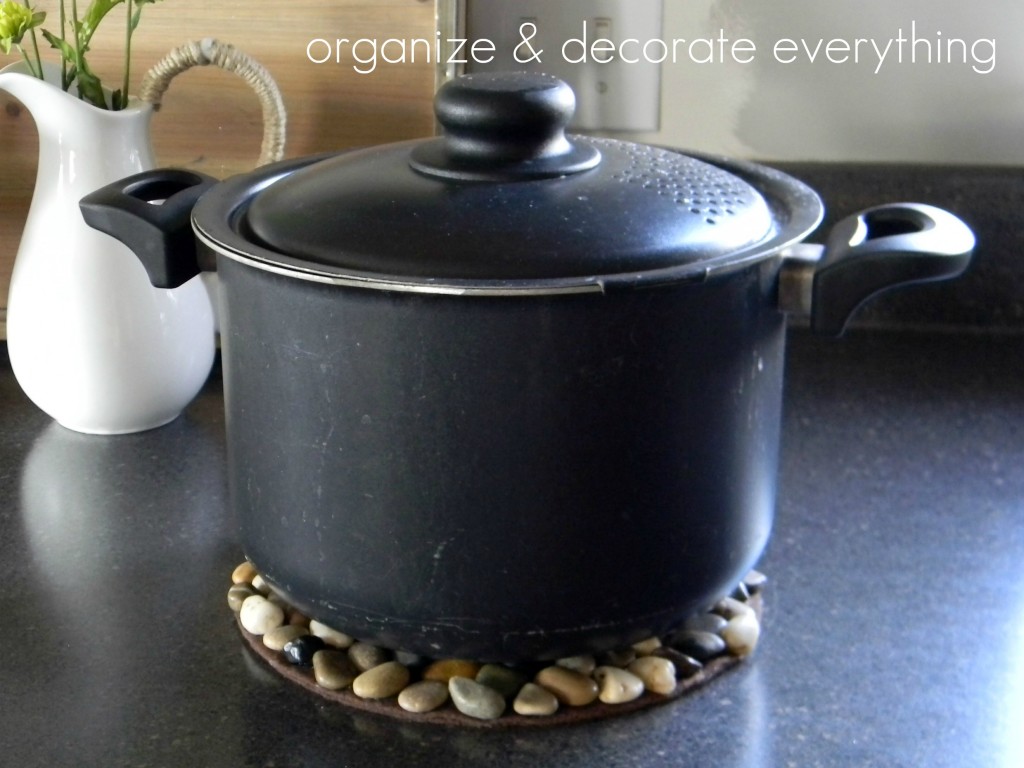 Doesn't it look awesome on my black counters?
Maybe I should get a glass teapot to sit on it.