Saturday was the Summer Soiree at the Jordan Valley Conservation Garden Park. It was a fun and well planned event thanks to Cynthia Bee. I was happy to be involved in it and to work with such wonderful ladies. The weather could have been better, but other than that it went rather smoothly. I wanted to take more pictures but got too busy and kind of forgot. Here are a few I was able to take. The garden is lovely.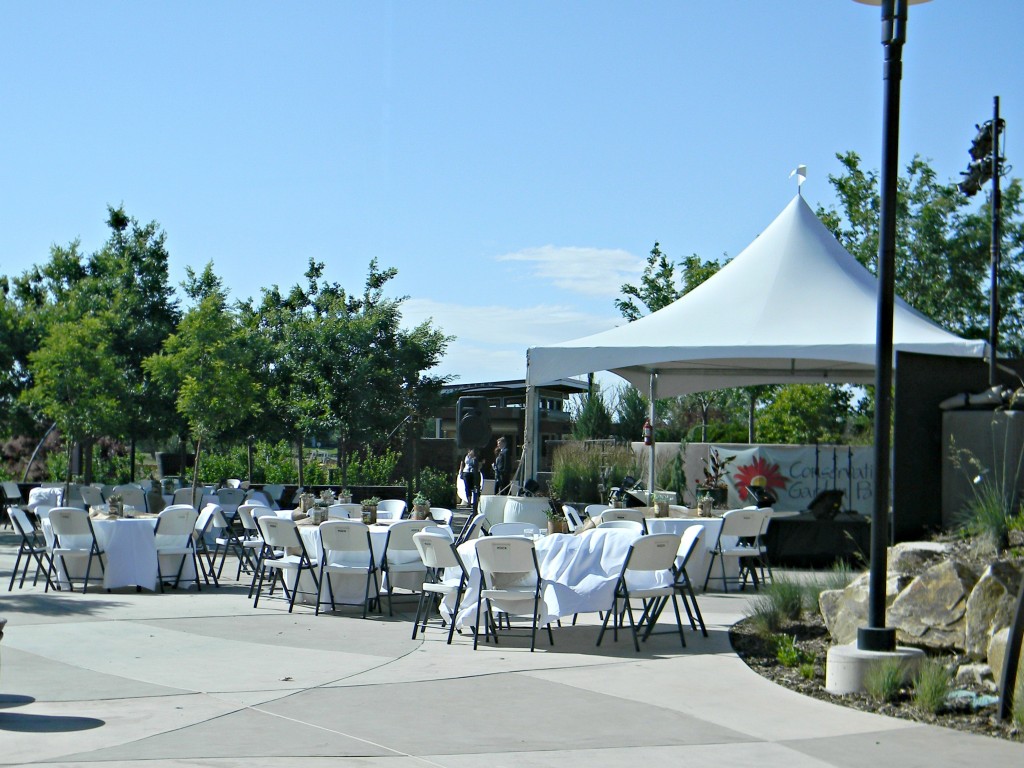 The Keynote speakers were Cassity and Justin from the blog Remodelaholic. They're awesome! I love their blog and they are just as nice in person. It was a pleasure to meet them and be able to talk with them a bit. It was fun to hear them talk about working on projects together and how they divide up the responsibilities. Basically, do what works for you as a couple.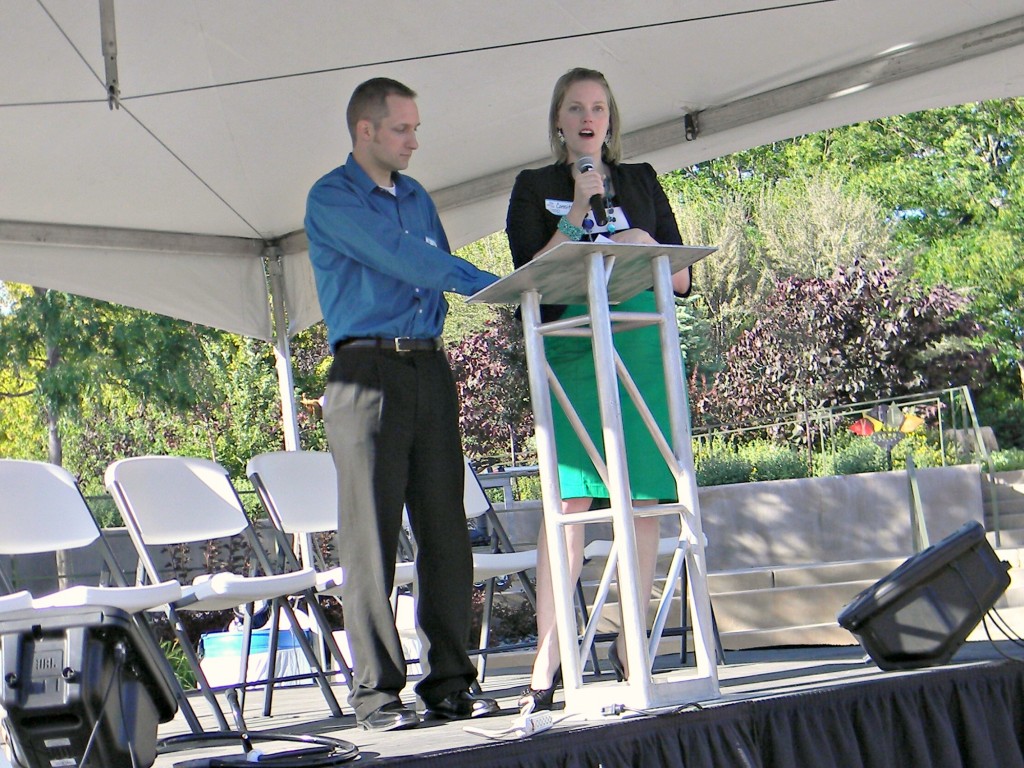 Some of the tables were brought in so the guests could come in from the wind. The tables were decorated with the table runners and centerpieces we made.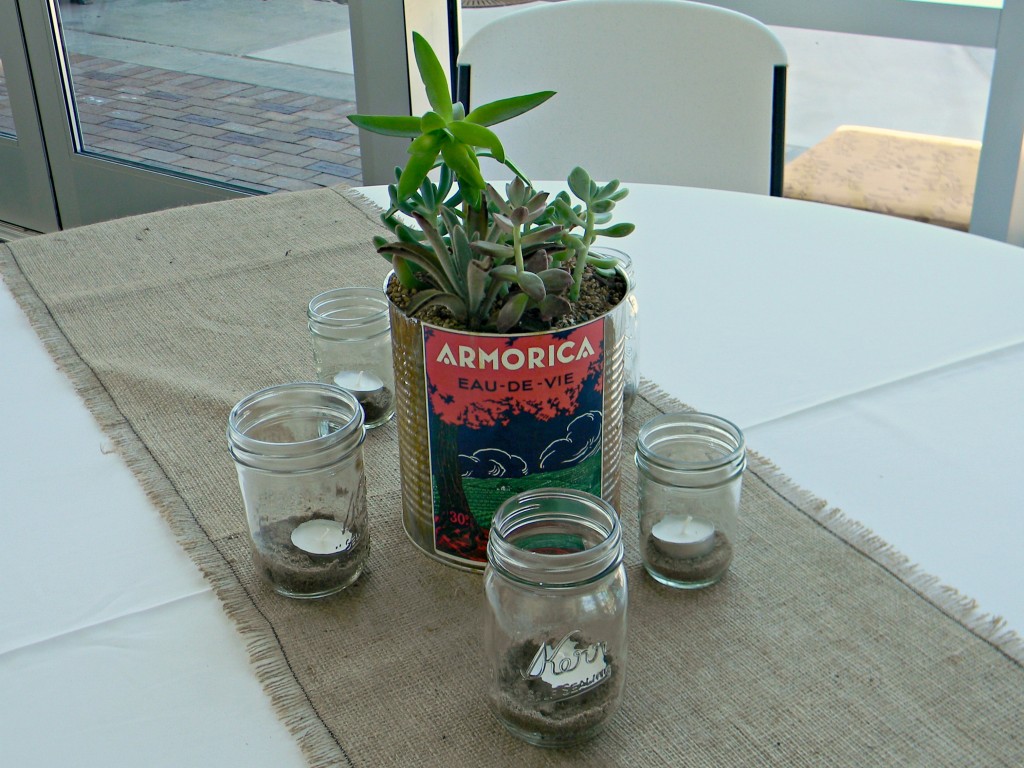 The cold soups were delicious. The corn coconut was my favorite. All the other food was delicious too and I could actually eat most of it.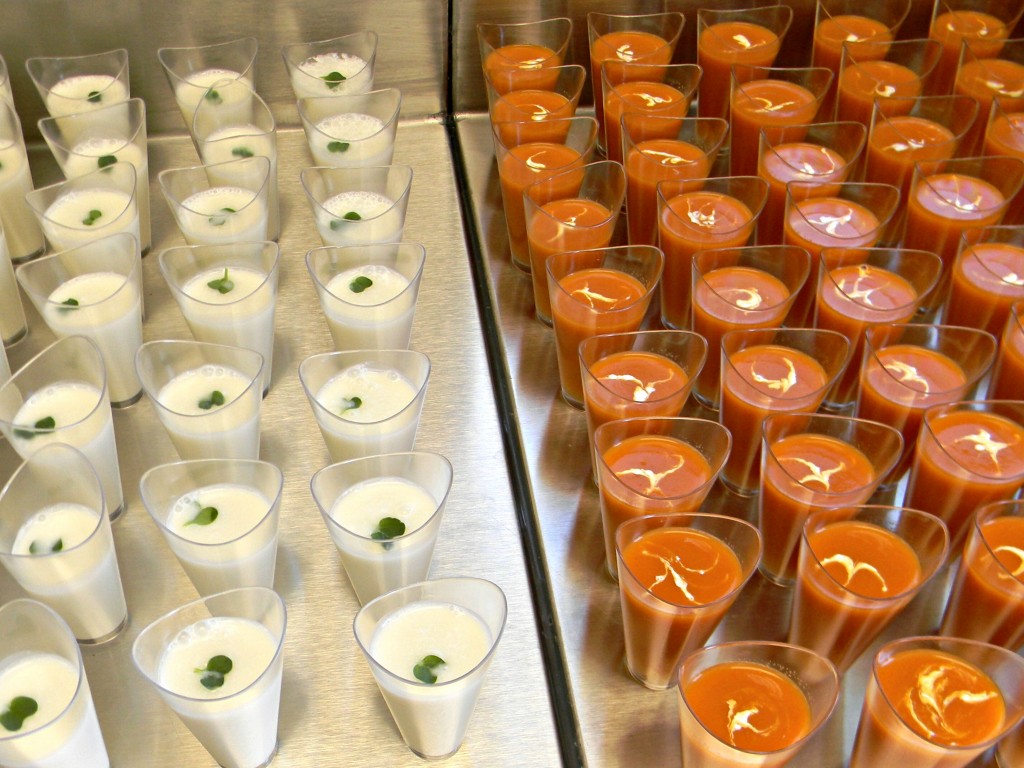 A fun water feature in the corner of the patio.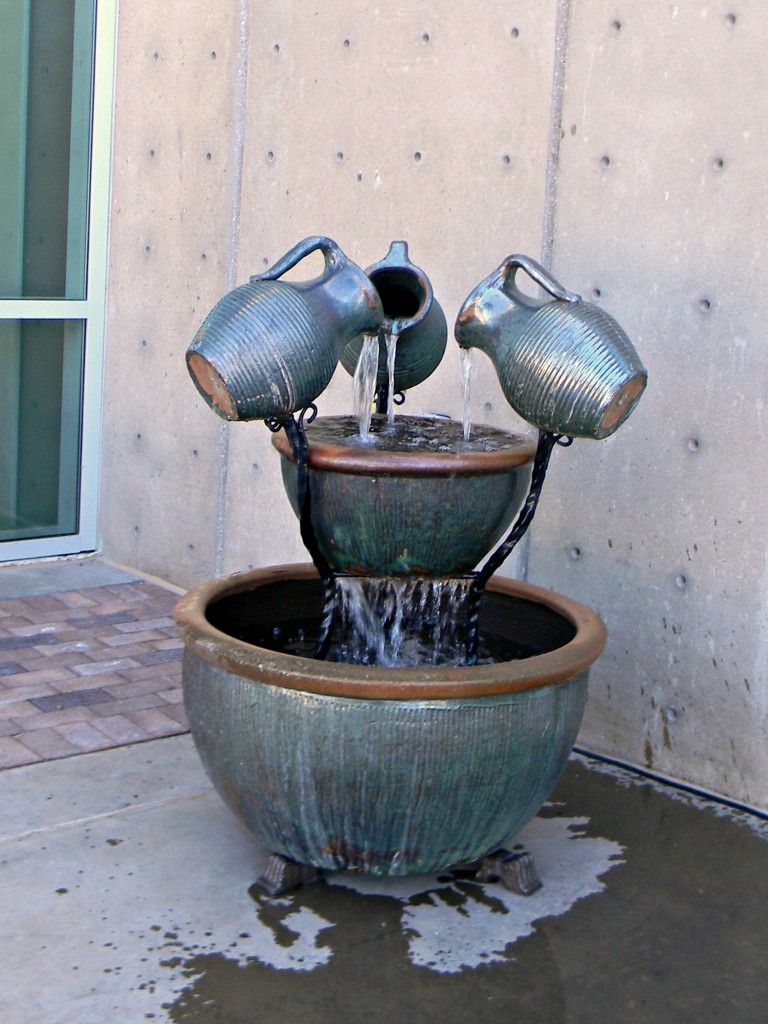 I gave 2 30 minute classes 'Choosing Colors for your Home' from 7-8pm. The other classes seemed so fun and informative. I'm sorry I had to miss them but I'm sure they were enjoyed by those who attended. I wanted to get a picture of my presentation but I forgot to have hubby take it. I think it went really well though. I love talking about decorating and color. I love color.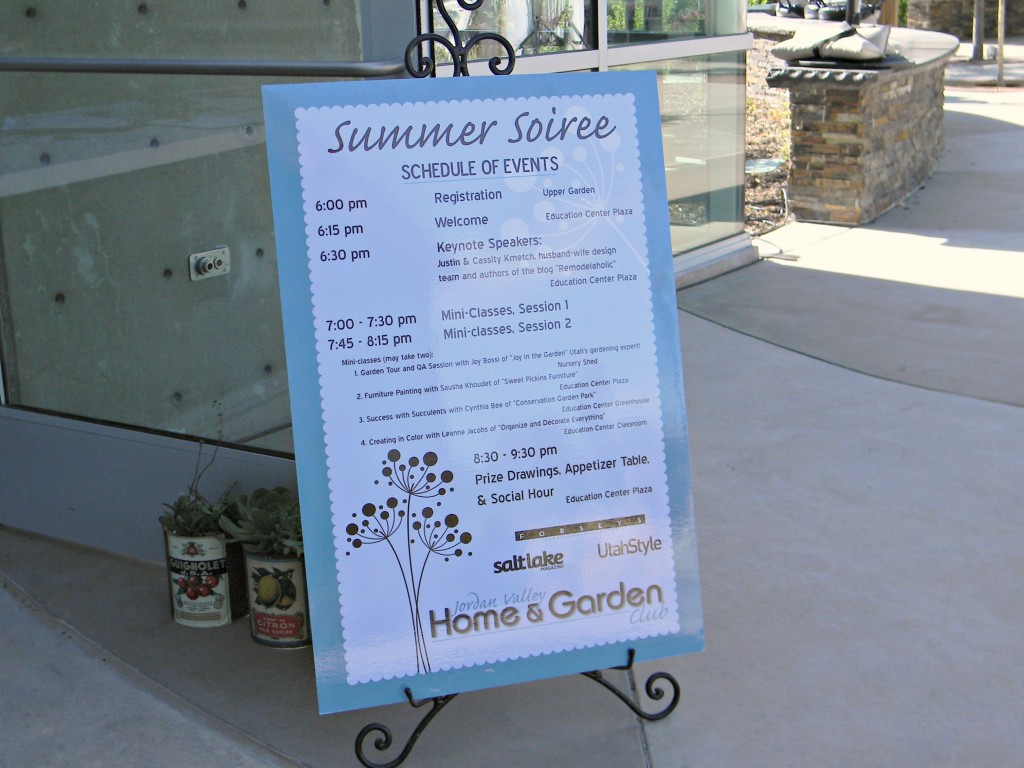 It's always fun to meet up with blogging friends. I love these ladies and how supportive everyone is in our community. Bloggers really are some of the loveliest people I know. Me, Cassity, Michelle and Stacy.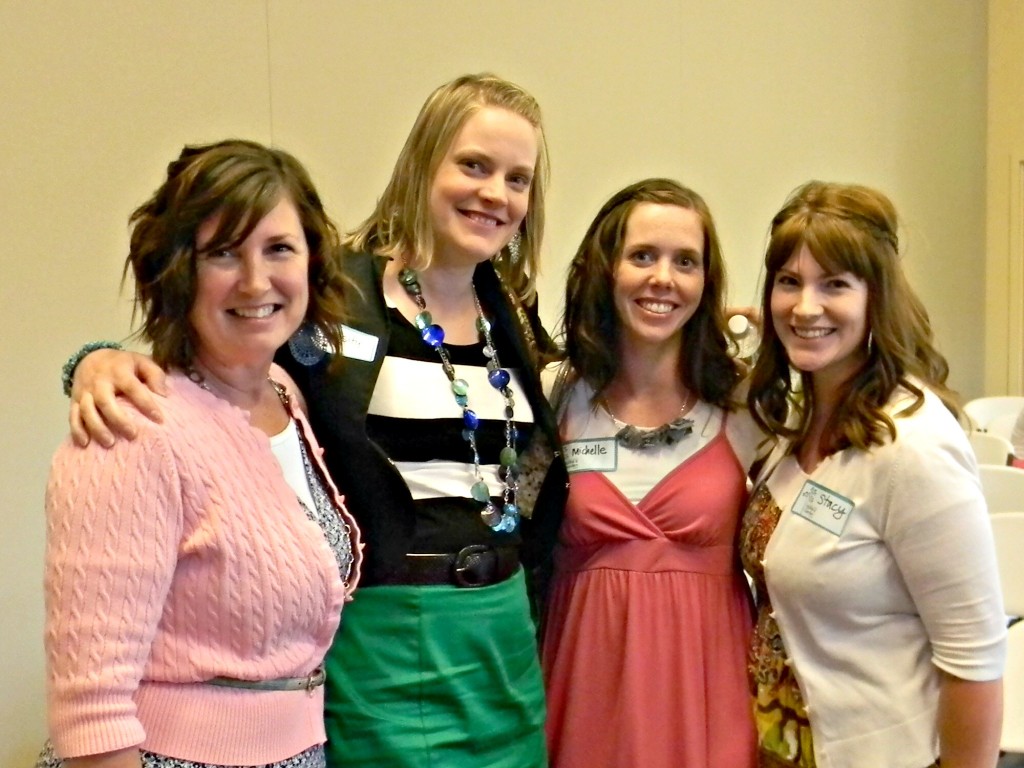 The Jordan Valley Home and Garden Club is free and open to anyone who wants to join. The next year of classes look amazing. They start on July 17th at noon at the Conservation Garden Park. More information about the Club can be found here.