I have decided that Anne has the luckiest family around. Who wouldn't love to benefit from all the fun parties she pulls together? She has the greatest ideas every month! Here's Anne to share this month's party with you.
Good morning and happy Thursday! With Valentine's Day tomorrow, I thought this months Party Feature would be all about…Valentine's Day. You might feel like you are running out of time to pull anything together, and although that is mostly the case, I promise you can still pull off a fun little meal for your family that looks high end but is really simple. I bring to you: A Sweet & Simple Valentine's Day Breakfast.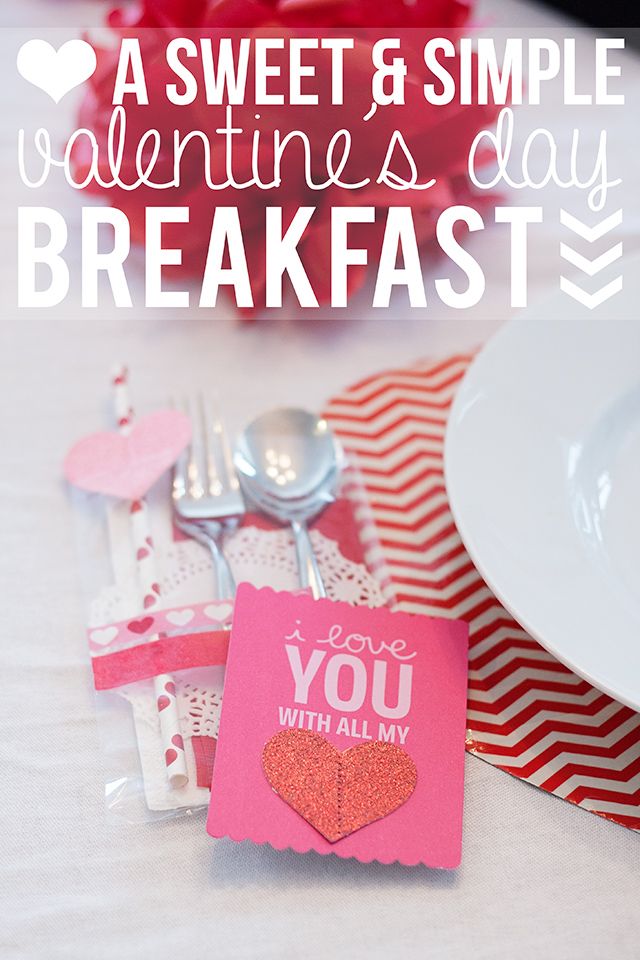 Most importantly, you need to figure out your food. Whether it be cereal or a full pancake breakfast, you want to grab your food for your meal ASAP. The main feature of our Valentine Breakfast was the homemade donuts. I finally got a mini donut pan and couldn't wait to try it out for this occasion!
We also had some special heart shaped fruit. Believe it or not, I used my daughter's heart-shaped cookie cutter from her play dough set for the melon. Sometimes you have to be resourceful!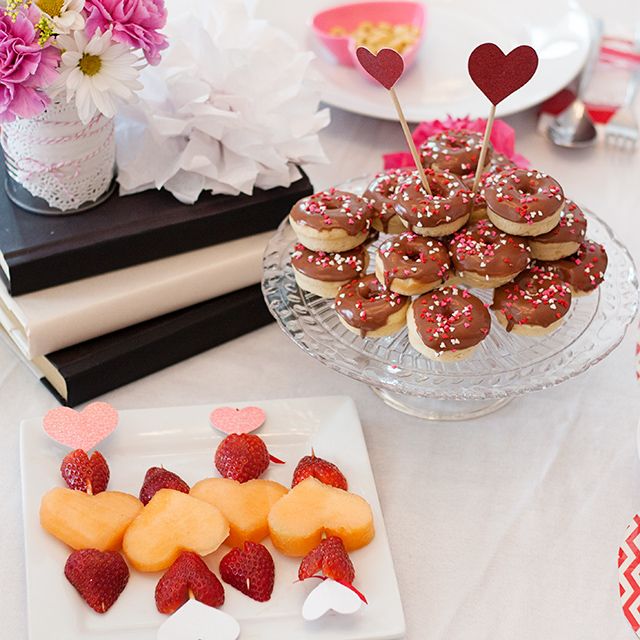 Let's not forget the festive beverage…strawberry-banana smoothies worked perfectly because they are pink. I topped them with some fun straws that have a simple glitter heart glued on. Glitter hearts and fun straws make everything better, don't they?
And as a little extra, I bought some Kashi Heart to Heart cereal to munch on. Did you know there are little hearts in there? Perfect for Valentine's Day!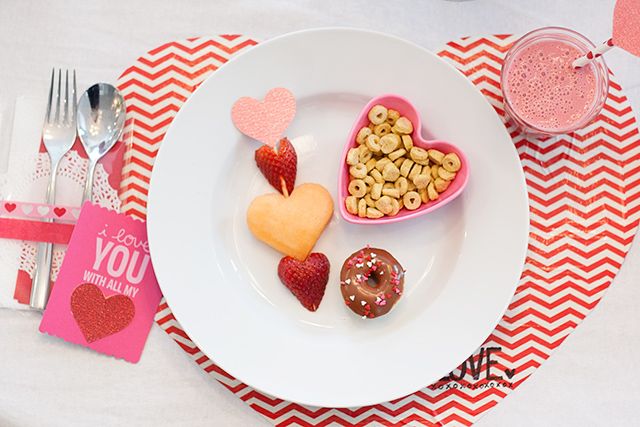 The rest was pretty simple. I added a very simple flower arrangement and re-used some homemade tissue paper flowers (I don't get rid of things, as you can see).
The placemats were handmade using duct tape and kraft paper. You can see the easy tutorial here! The little cutlery packets were plastic treat bags with some washi tape flair. And don't forget your Valentine! Mine was a journal tag with a little glitter heart glued on.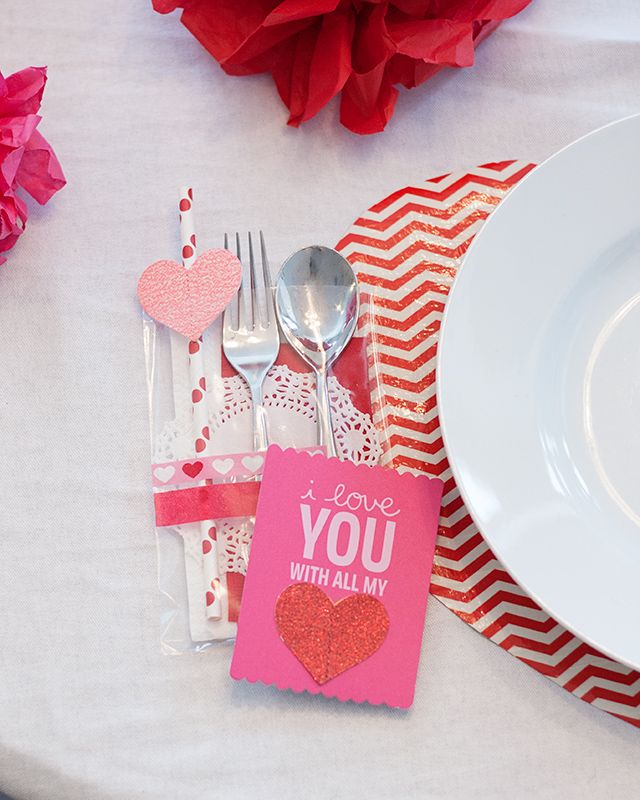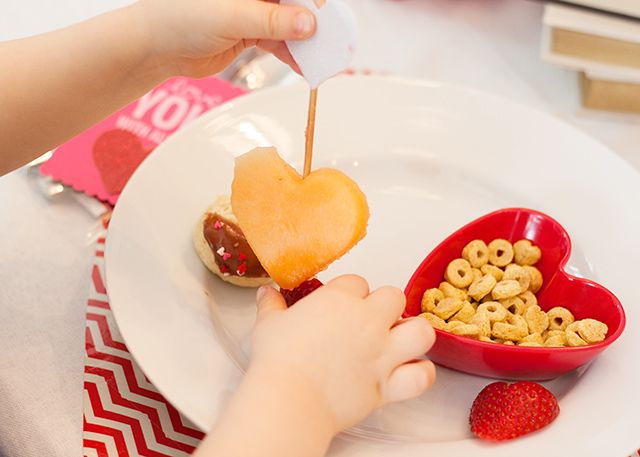 Not too bad for last minute, right?
I hope you are inspired to add a little celebration into your every day! If you would like some more Valentine's Day Breakfast inspiration, check out my post rounding up Sweet & Simple Valentine's Breakfast Ideas on Circus Berry!

What a sweet family breakfast! I love all the little details. If I do nothing else I'm cutting my fruit in heart shapes tomorrow. Don't forget to visit Anne at Circusberry where she blogs regularly.