Happy Thursday! I'm definitely having warmer weather than most of you, but that doesn't mean I still don't love a warming cup of hot cocoa in the Winter. What's even more fun is if you invite a few friends over and make it a party. Here's Anne with some great Hot Cocoa Party Ideas.
Brrrr….As I write this today, it is a chilly 1° outside my window (colder with the wind chill) and the blizzard is blowing in. Let's face it, there is a long winter ahead of us and sometimes we need some winter fun to get through. Even if you don't have snow, there is still reason to party. So invite the neighbors over, have some snowy fun, then finish it off with a Hot Cocoa Party.
Today I am sharing a whole bunch of ideas I collected to get your started…from topping ideas, setup, printables, decor, and even hot chocolate recipes for a crowd. Click on the links below to see the full parties and get all of the inspiration you would ever need. Pick and chose what works for you, have fun, and sip away!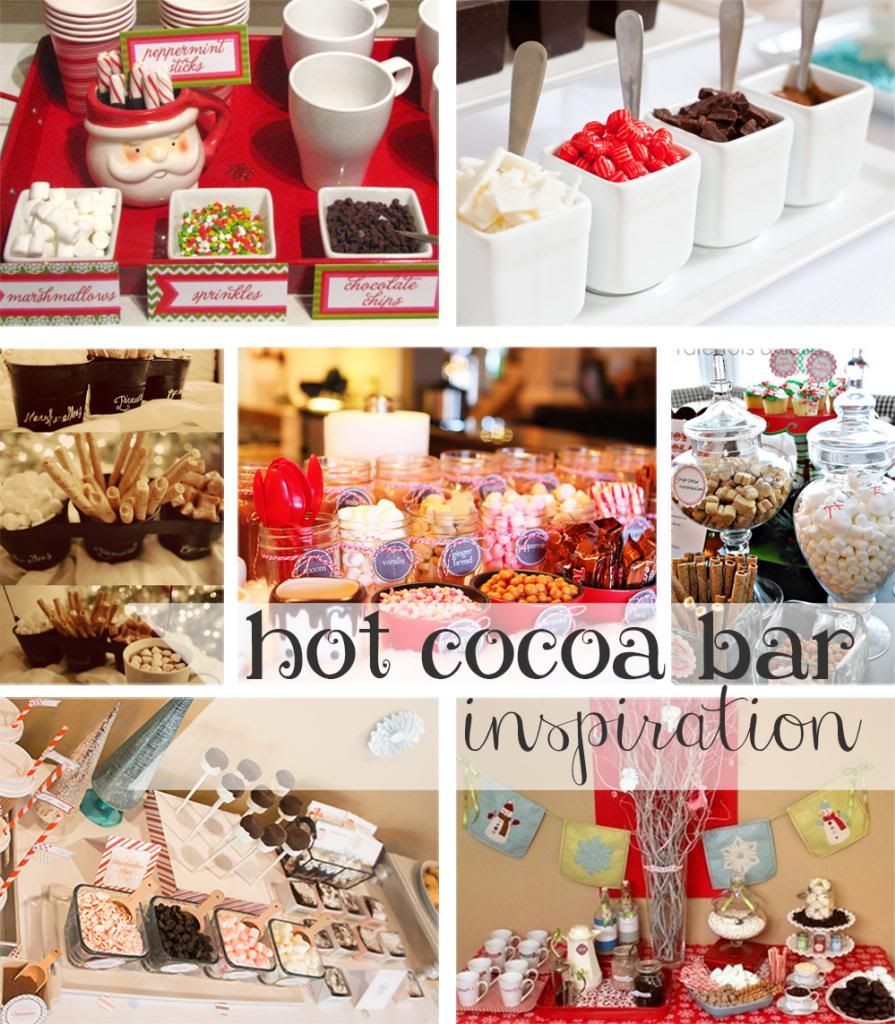 Starting at the top left:
Hot chocolate bar via Amy's Party Ideas
Haute Chocolate Bar via Frog Prince Paperie
Hot chocolate station via No Rococo
Hot chocolate bar via Kevin & Amanda
Hot chocolate bar via Tatertots & Jello
Hot chocolate party via Strawberry Mommycakes
Lots of Hot Cocoa Bar inspiration, right? If you don't know quite where to begin, check out this supply list from KoJo Designs: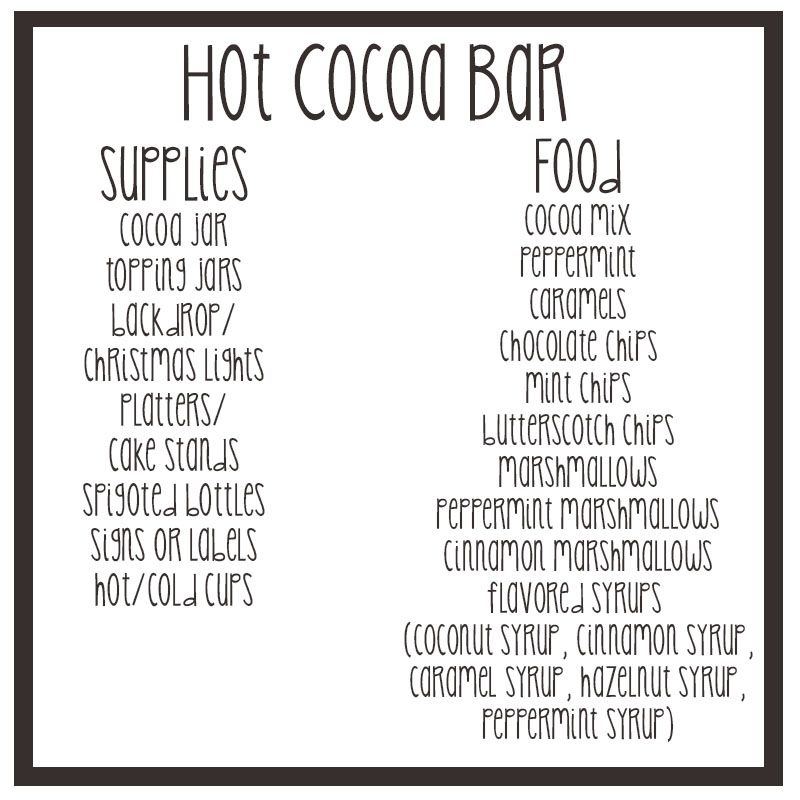 Details, details, details….these free printables will give your cocoa bar a finished look: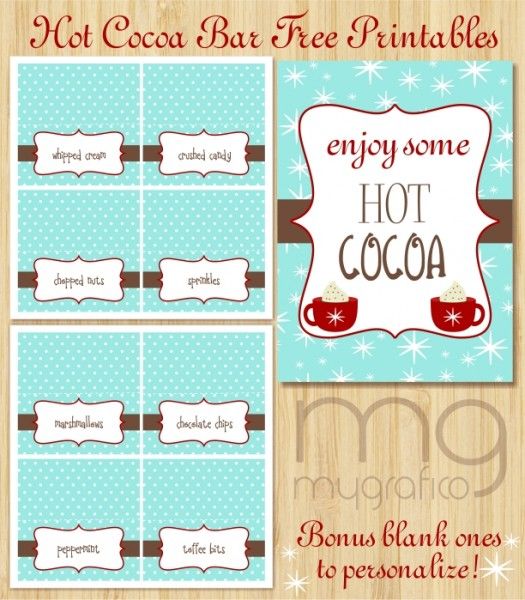 These Hot Cocoa Bar printables via My Party Impressions include some commonly used toppings, as well as some blank labels to personalize.
Bring the snowflakes in with these free Winter Wonderland Hot Cocoa Bar printables via B. Nute Productions.
These cute chalkboard tag printables via Yellow Bliss Road add a little festivity to the mugs themselves.
Let's not forget the main ingredient to your shindig. The hot chocolate. You can have a carafe of cocoa prepared, keep some hot water or milk on hand and provide the packets, or even try out one of these crockpot recipes: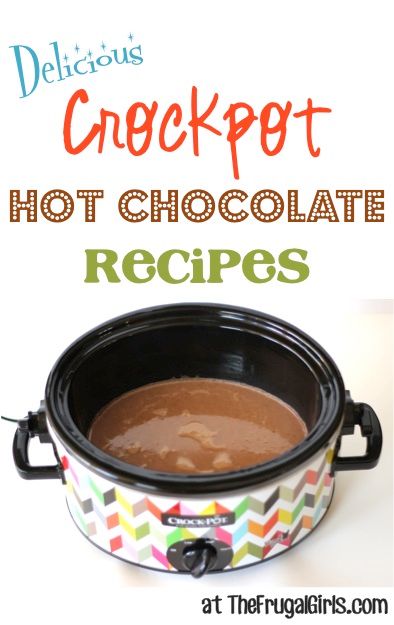 The Crockpot Hot Chocolate Recipes via The Frugal Girls are perfect for a crowd. Keep the cocoa warm, ladle into your mugs, and top with your goodies.
Hope this helps you on your way to enjoying the cold weather with some of your friends. Stay warm!

Thanks Anne! Don't forget to visit Anne at Circusberry where she blogs regularly. Please excuse me while I go make myself a cup of hot cocoa.