Painting my entry door has been on my mind a lot lately. But what color?
Here are some painted doors that have caught my eye:
I like this, but not sure about hubby liking it.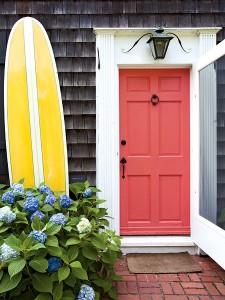 Maybe a little too bold for me, but I think it looks so pretty with the red and purple flowers.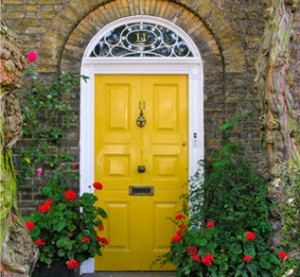 Red has always been my go-to color so I'm trying to step away from using it. But I love it.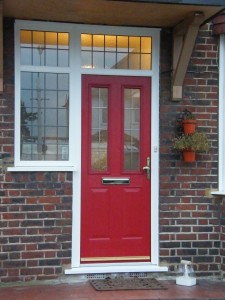 Black is always a good choice and it would look great at Halloween.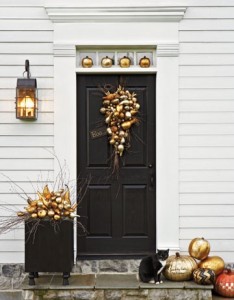 I love green, but maybe a little lighter shade. This one's a little too bold.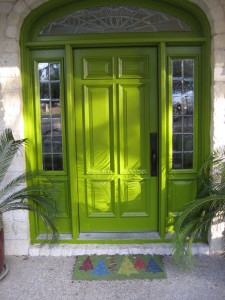 Orange is one of my least favorite colors, but it's growing on me. I think it would look really great with my house.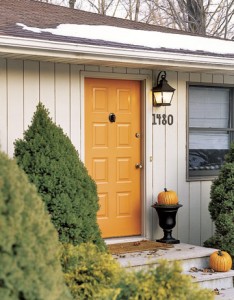 Um, probably not. Hubby would never go for this.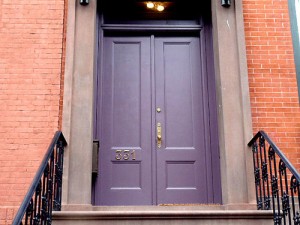 I love blue too, but probably not this shade. Maybe the color of the pots.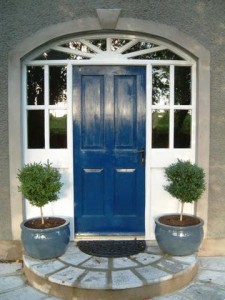 So, here is my front door now to give you some perspective. Yep, it just blends into the house and it's basically in the corner, so I need it to stand out.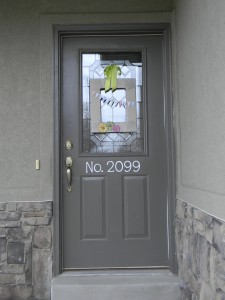 What color would you pick?
Don't forget We're Organized Wednesday linky party is Wednesday. Add any organizing or cleaning projects, tips, or ideas you'd like to share. I can't wait to see what you've been working on. There's an awesome giveaway too and you don't have to link to the party to enter.