Fab Decor is one of my sponsors so you'll be seeing me crafting with some of their products from time to time. I love the cheesy sayings at Valentine's Day, don't you?
This kit comes with the vinyl and block of wood (already sanded). I love that the wood is ready to be painted or stained, gotta love one less step.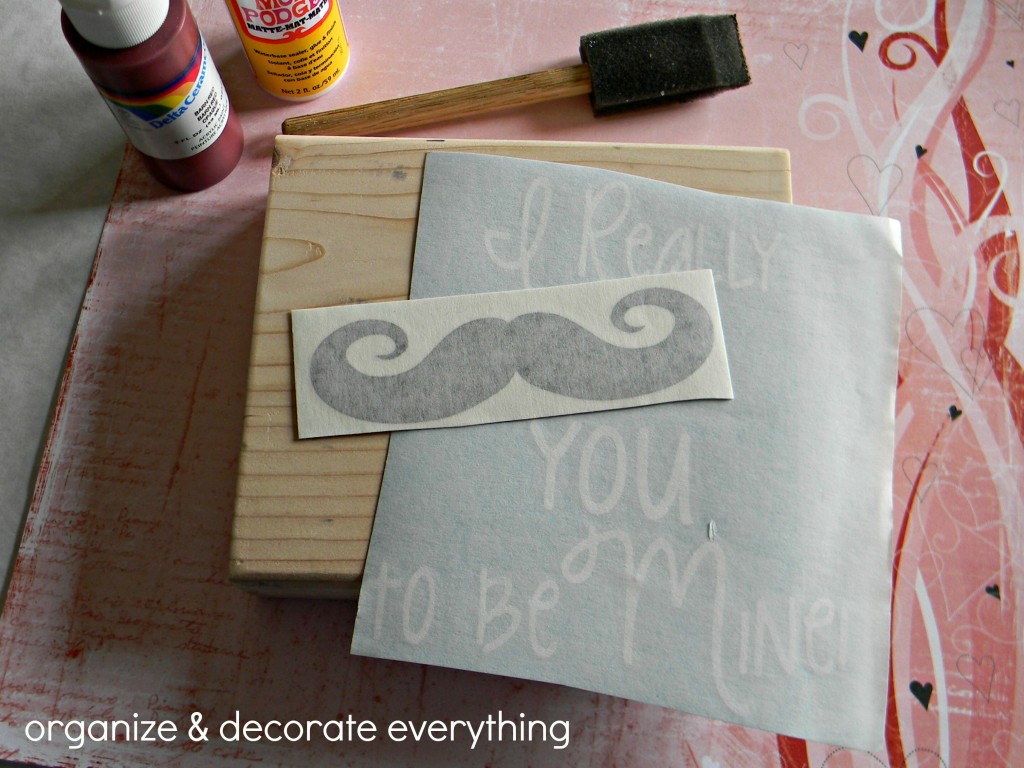 I started by painting the wood red.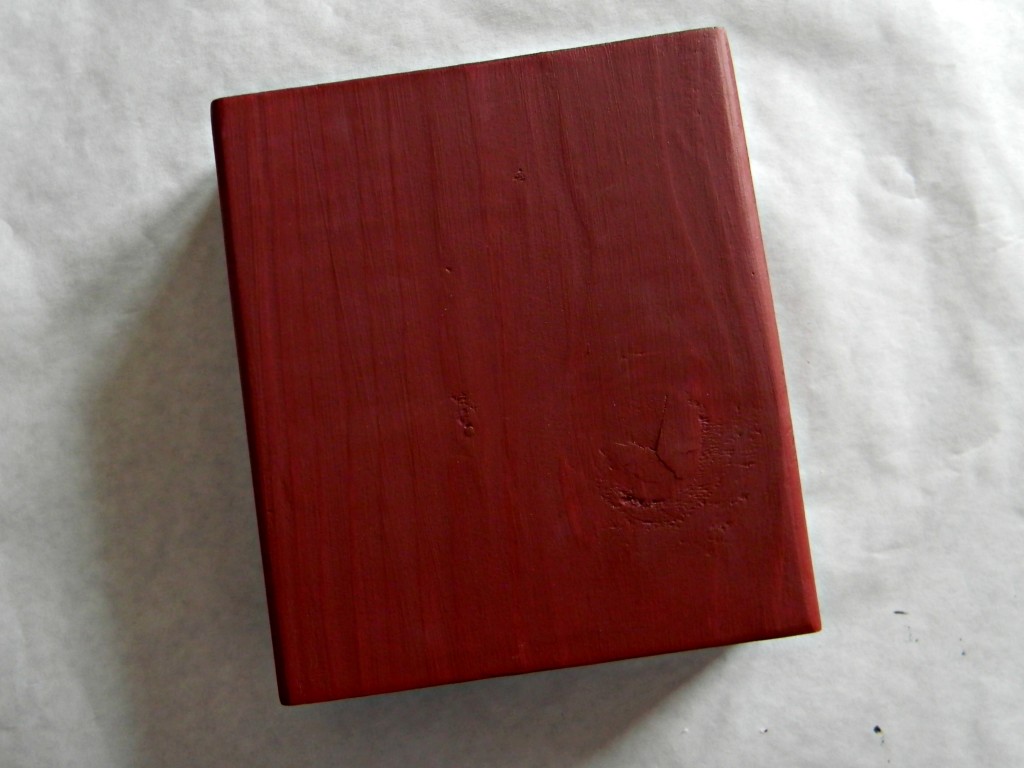 Then I applied the scrapbook paper to the wood with mod podge.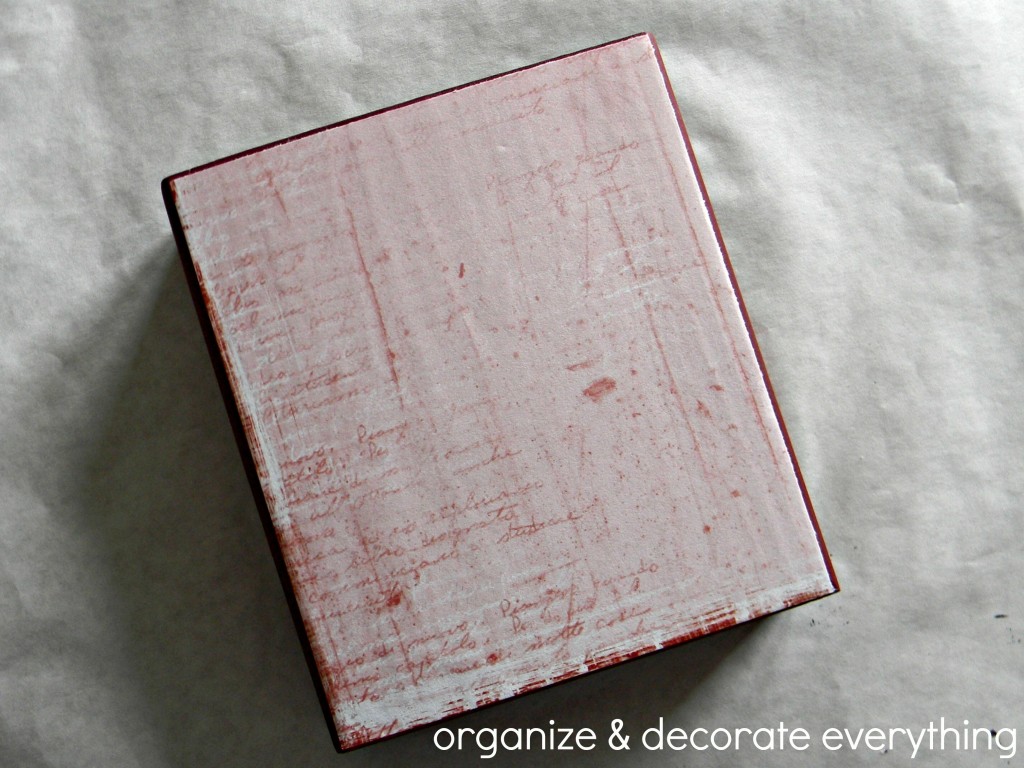 After it dried. I sanded the edges of the block.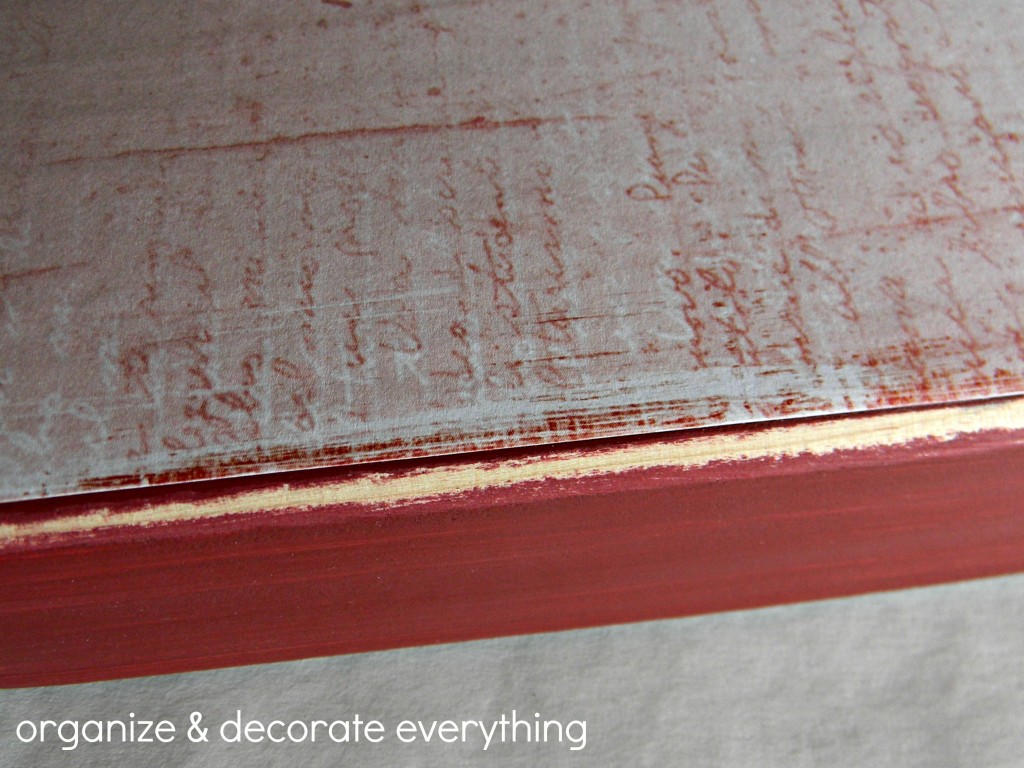 Then I was lazy and didn't want to get the stain out so I used a furniture repair stain marker on the sanded area to give it that stained look.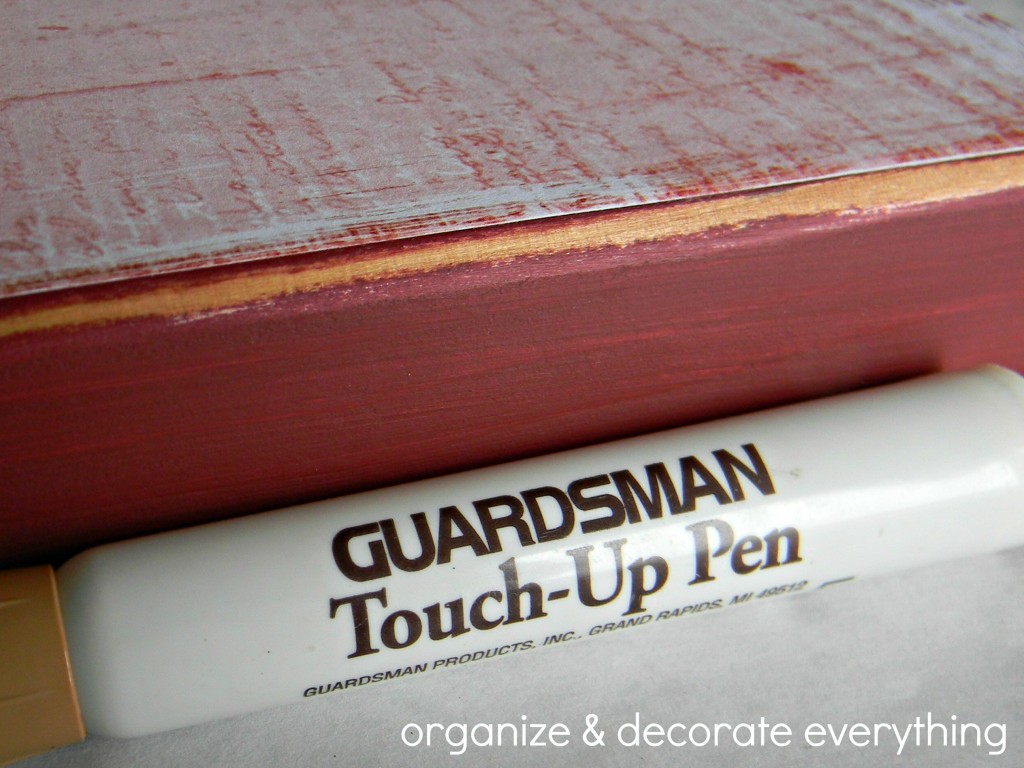 Apply the vinyl words to the top of the scrapbook paper.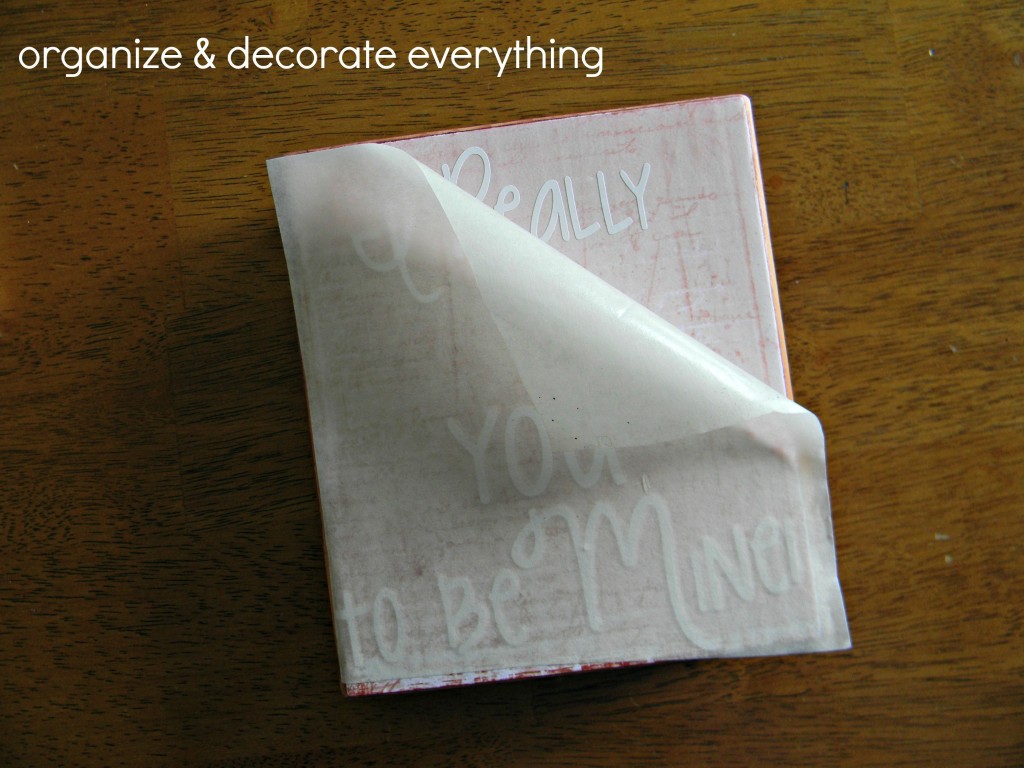 Then the vinyl mustache and that's it.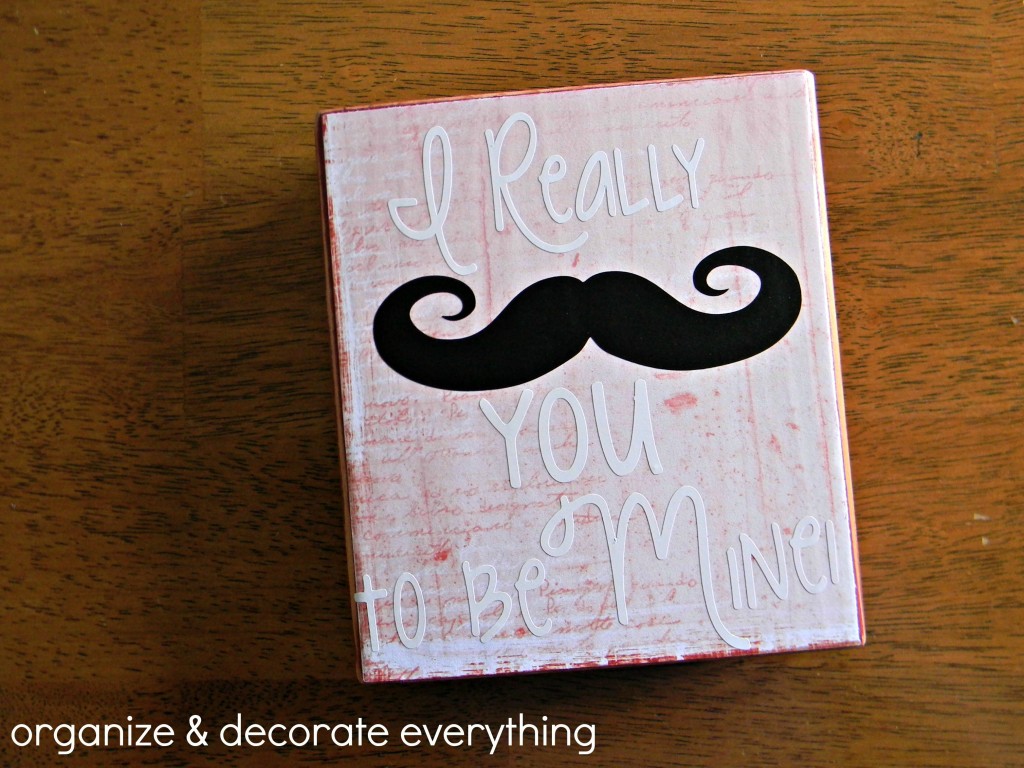 It's such a quick and easy project but so cute. And is perfect to add to your Valentine's Day decorations or would make a really sweet gift.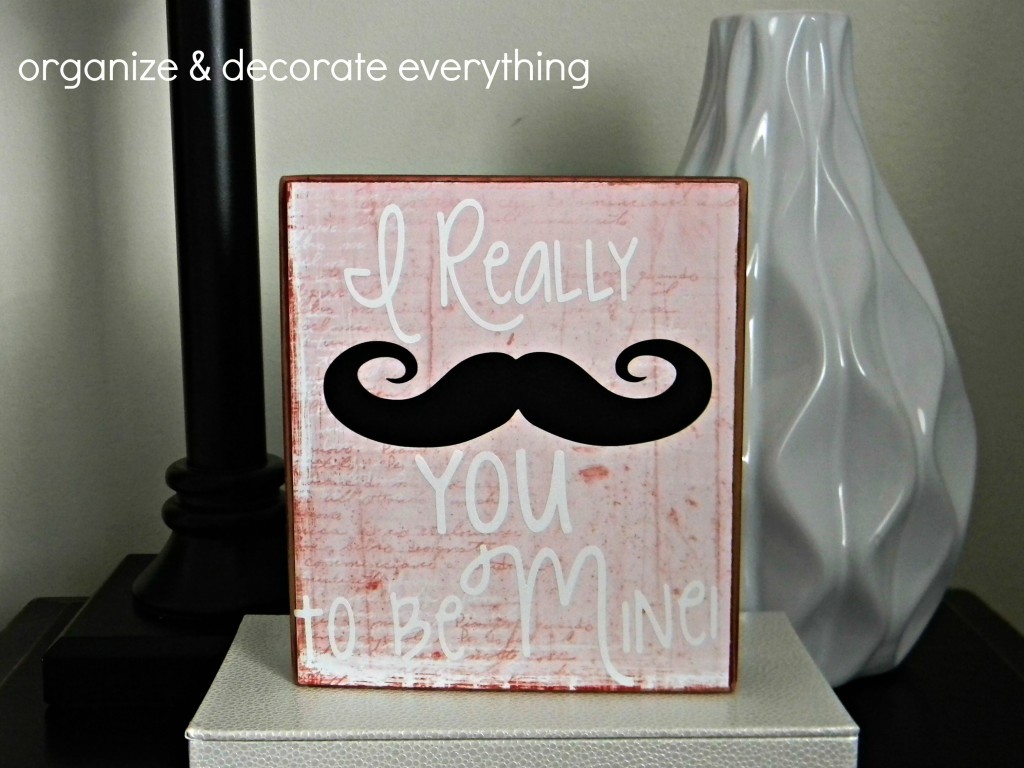 Visit Fab Decor for more great wood and vinyl projects.
Every Love Story is Beautiful…. is available at Fab Decor right now. It's lovely and large at 24″x12″.
Check Out These Related Posts