We all need a little TLC every once in a while. How about a Mother's Day Massage Envy giveaway? Who doesn't want a one hour massage, an hour to just relax and de-stress? No kids yelling, no dishes to be done, no laundry to be folded, no paying bills or bathrooms to clean. Sounds heavenly don't you think?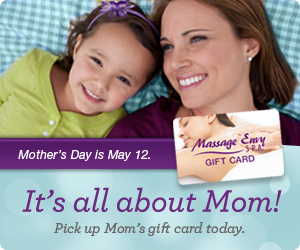 I had a relaxing night last week with a few of my blogging friends and we got to experience a 15 minute table massage, 15 minute chair massage, and a 15 minute sugar foot scrub thanks to Massage Envy. It was heavenly and a much needed break for me after being sick for a over a week. My body was tense and in knots, especially my neck, and they were able to work out a lot of the kinks, even in only 15 minutes. I can't wait to go back for an hour session. Oh, and the foot scrub is amazing. My feet are still baby soft.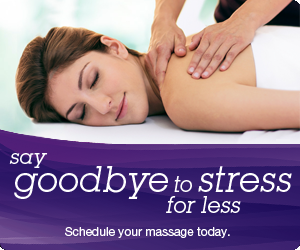 Here are some of the benefits of massage: Relieves stress, encourages relaxation, improves posture, improves circulation, lowers blood pressure, relaxes muscles, improves flexibility and range of motion, promotes deeper and easier breathing, relieves headaches, strengthens the immune systems, enhances post-operative rehabilitation, improves rehabilitation after injury. How many of these could you benefit from?
There are 13 Massage Envy locations along the Wasatch Front from Layton to Orem. I'm excited to be able to give away 1 Massage Envy Gift Card good for a 1 hour massage at any Massage Envy location along the Wasatch Front. Winner will be announced by May 10 and gift card must be used before May 31, 2013. Follow Rafflecopter instructions to enter. You can do 1 or all to enter.
If you'd like more chances to win I have some awesome blogging friends also giving away a 1 hour massage to Massage Envy. Good Luck!
The Vocal Sokol
Utah Sweet Savings
Nite Owl Creates
Fablify It
Keep Moving Forward With Me
Being Spiffy
Housewife Eclectic
Rae Gun Ramblings
Our Thrifty Ideas