Now is the perfect time to get rid of some of your old, stained, or ill-fitting clothes, before you bring in some new ones for your Spring wardrobe. I found 8 things the girls had either out-grown or didn't wear anymore.
3 pairs of pants and a sweater I no longer wear.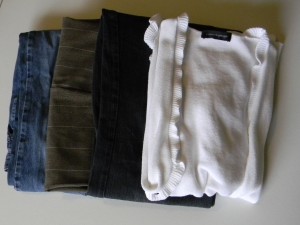 Some PJ's hubby and I were ready to get rid of. Some of these things are going in the yard sale and some are just being trashed. I mean, you only need so many grubby clothes, right?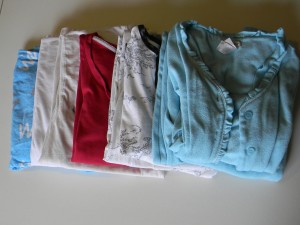 I found a shirt and pants from the boys and some winter things we didn't use this year.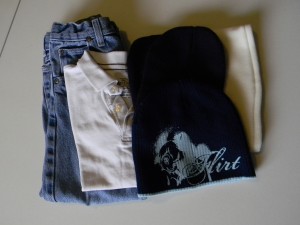 I have a pretty strict rule of one thing it, one thing out. And since I would love some new shoes this Spring and Summer I thought now would be a good time to get rid of some I don't really wear often. Ammon also outgrew his church shoes, but Zachary was able to pass some right down to him.
If you haven't gotten rid of 15 things yet this month, do it today. I promise, it will feel so good. And you can make room for things you really love and enjoy. I'm getting rid of 33 more things for a grand total of  845 so far.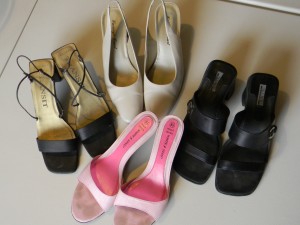 We're Organized Wednesday will be this week. Link up any organizing, decluttering, or cleaning projects, ideas, or DIYs. I can't wait to see what you've been working on.