This is a Sponsored post written by me on behalf of LEGO. All opinions are 100% mine.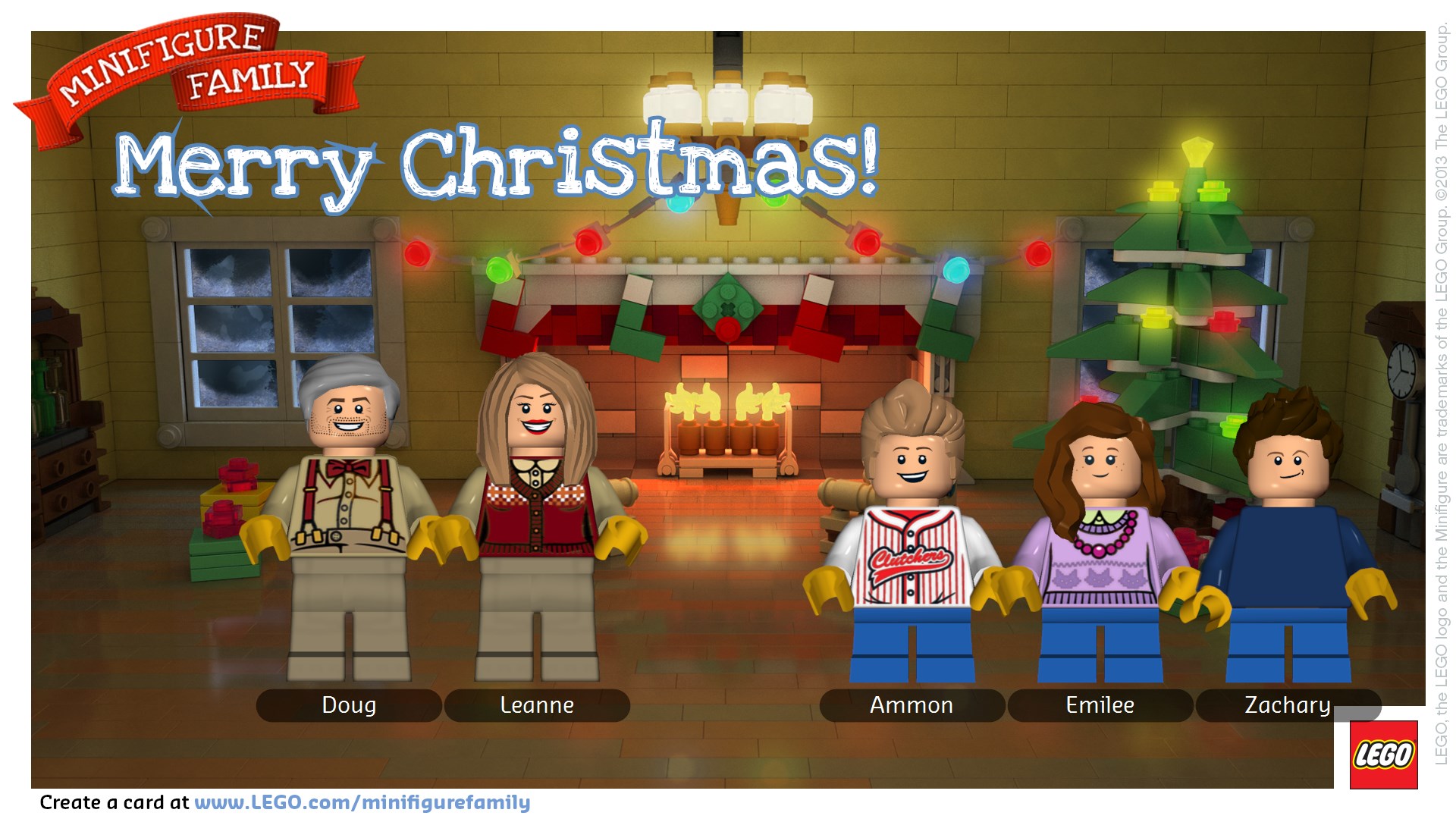 Let me just start by saying We are a LEGO Loving Family! I can't even begin to explain to you my youngest son's obsession with LEGOs. When I showed him we could make our own LEGO Minifigure Family holiday card at minifigurefamily.com he was thrilled. I wanted to get my card made first because I knew once the computer got handed over to him I wasn't going to be getting it back anytime soon. Of course, he looked over my shoulder and gave me plenty of direction.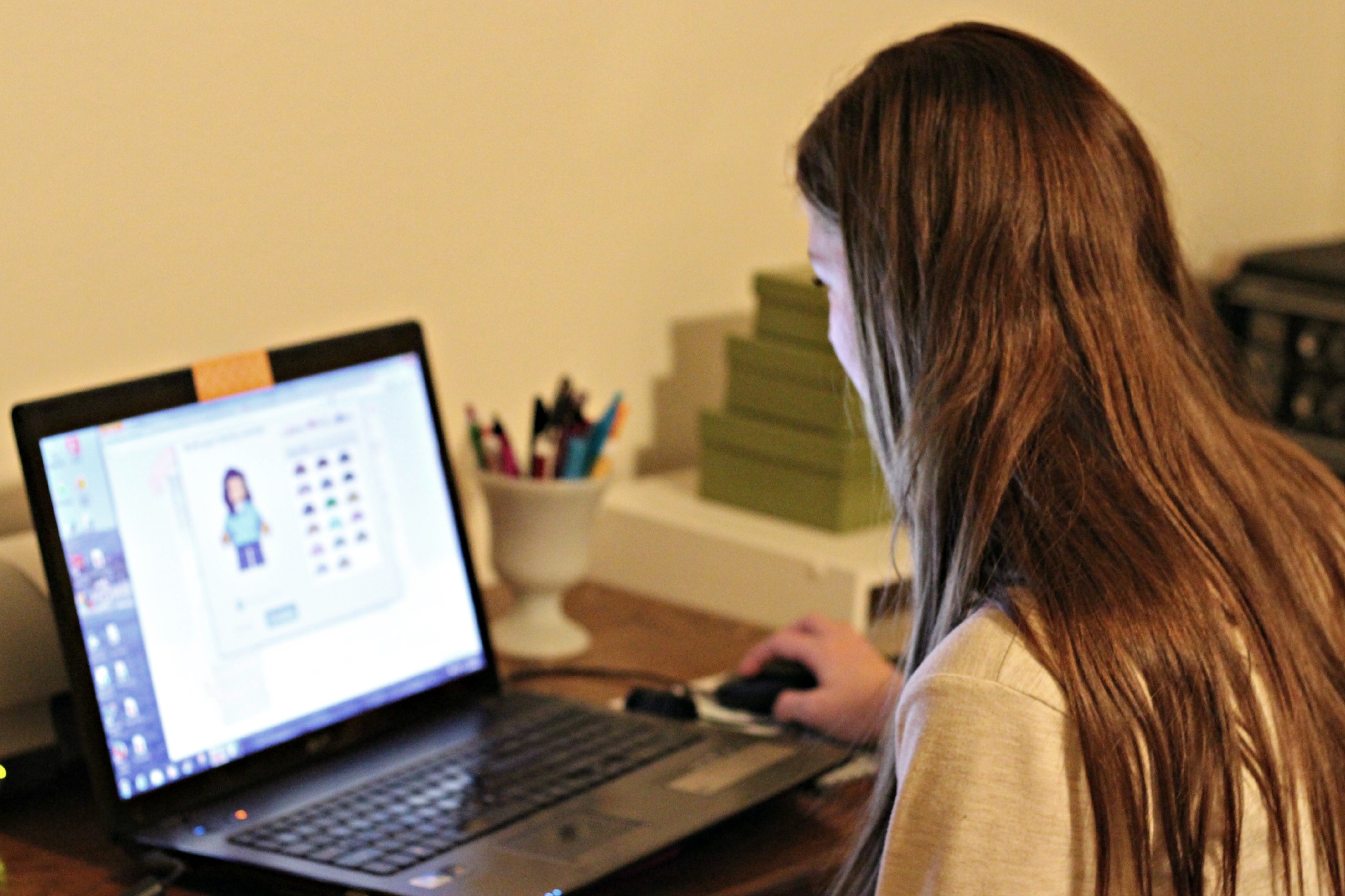 Oh my gosh! I can't tell you how fun and easy this was. I love playing with virtual LEGOs! You pick your family members and customize each one to fit their look and personality. You can choose from different skin tones, facial expressions, hair & hats, then you can move to torso and finally legs. You can mix and match, change your mind as many times as you want, and even randomize the outfit where it will pick for you. Emilee even got into the act when her LEGO minifigure was being made.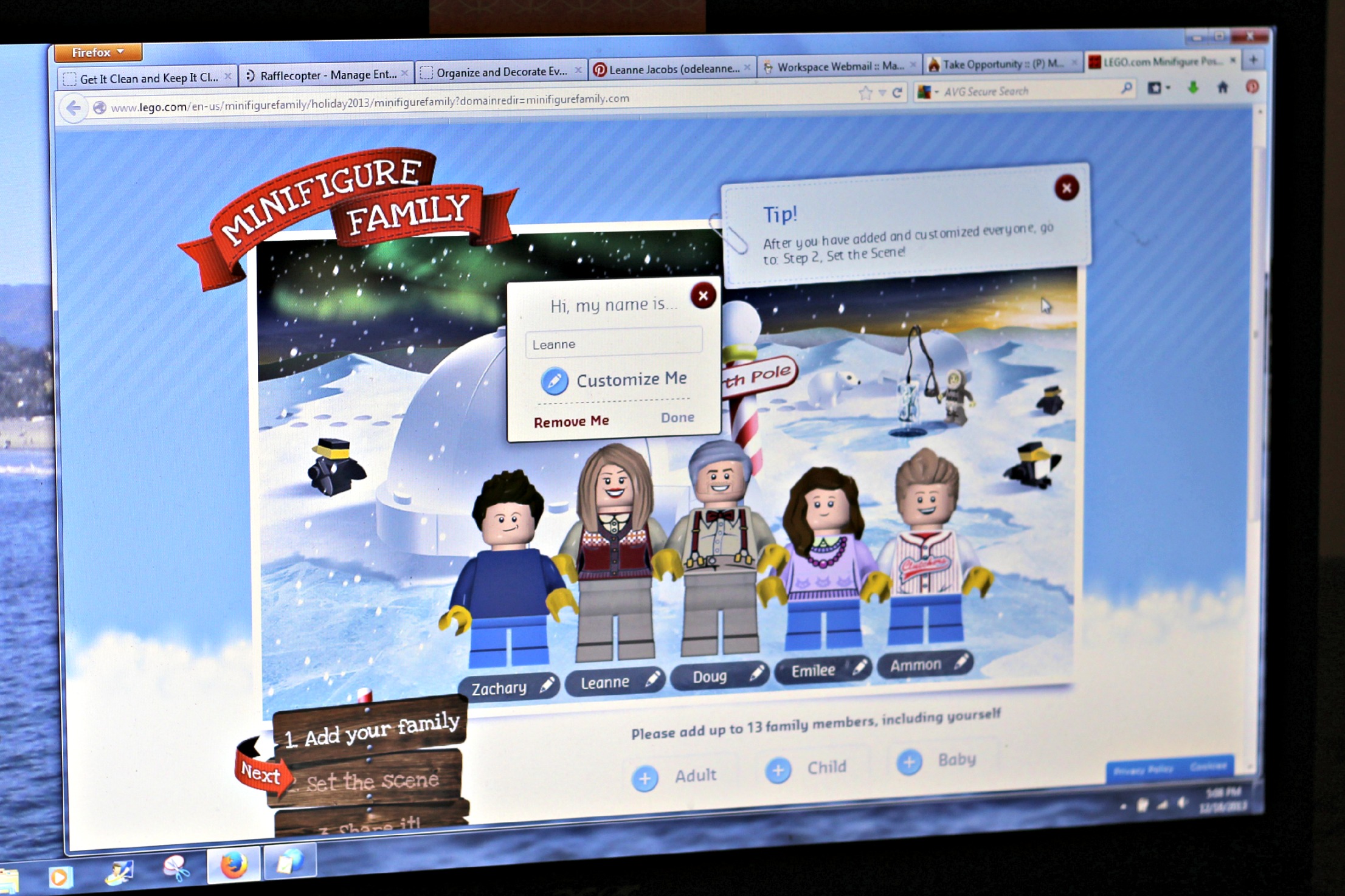 Once you've made your family you can move onto the scene you want to be placed in. I chose inside a cozy cabin with a Christmas tree and stockings hung by the fire. You can also choose the holiday greeting for your card. We wanted to wish you all a Merry Christmas!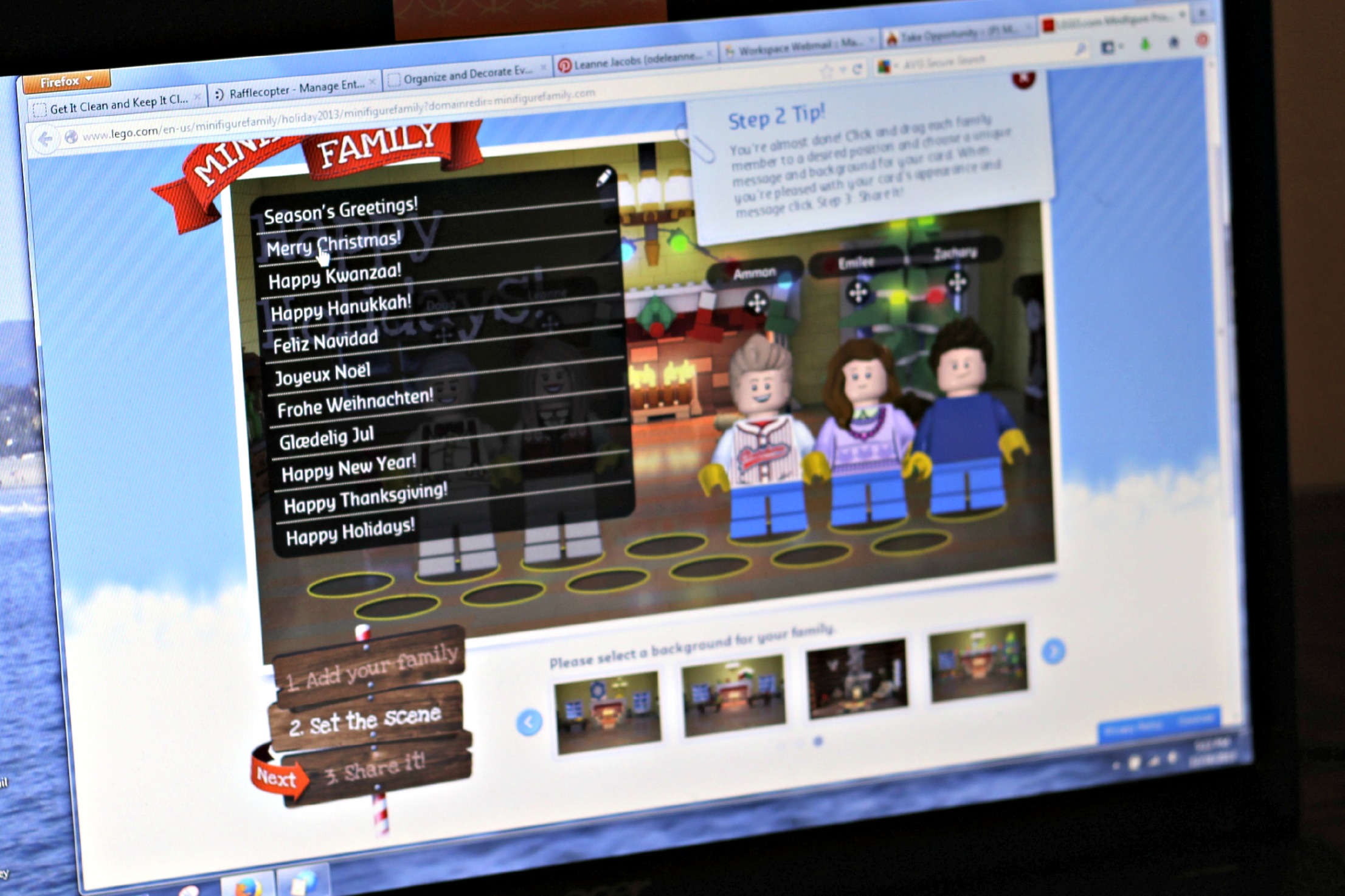 Go play around at minifigurefamily.com and make your own LEGO Minifigure Family. Share it with your friends and family on facebook and other social media channels. Have fun and Merry Christmas!