I absolutely love Halloween and I love black and white. My party contributor, Anne has gathered some amazing ideas for a simple but striking Masquerade inspired party. Even if you don't throw a party there's no rule against using this ideas to dress up your house for Halloween. Here's Anne!
Hey everyone, it's Anne from Circus Berry. Halloween is almost here, and while I am not a huge fan of costume parties (I know! Shocker, right!?!?!), I naturally love a reason to celebrate. Especially an occasion like Halloween. Anyone else here with me who would rather not dress up?
Anyway. Enter the non-dress-up Halloween Party–A Black and White Masquerade Soiree! I love the idea that you can be festive without all of the fake blood makeup for this one. Check out some of the fun ways you can throw one of these without lots of trouble!
Food & Drink:
Anything black and white fit the bill, making Oreo cookies the star of the show! Check out this tiered Oreo Cake. (via Best Friends for Frosting)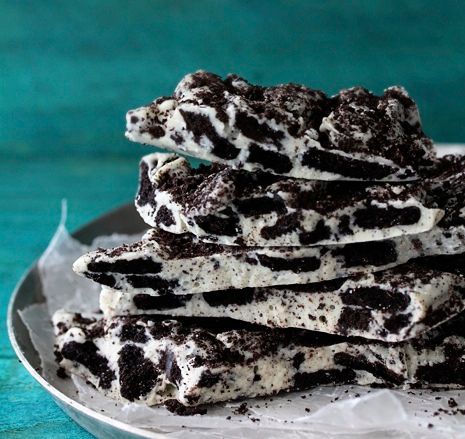 You could even do some sort of Oreo Cookie Bark too! (via Bakers Royale)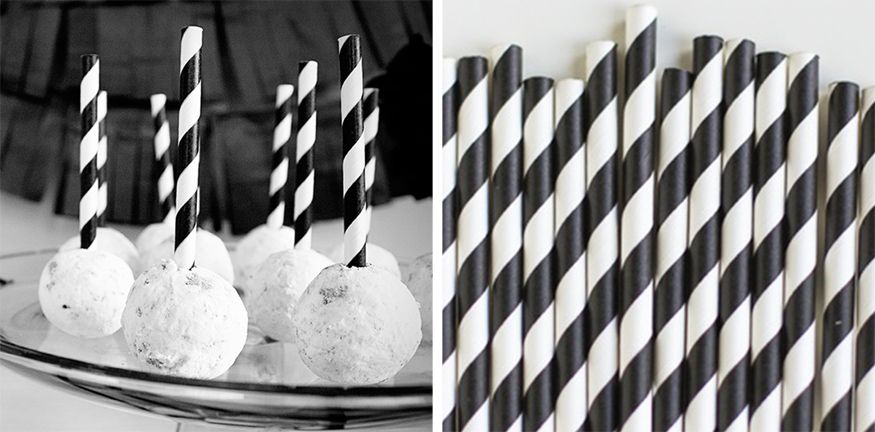 Food on a stick is always a winner for me. Try powdered sugar doughnut holes on a festive black and white straw for something easy and fitting, like I did for my Halloween dessert table last year! (via Organize & Decorate Everything; Straws from Shop Sweet LuLu)
Finish the menu with a festive black and white cocktail or mocktail! (via Style Me Pretty)
Decor:
Print out some black and white Halloween prints and hang them up in a series for a spooky backdrop. (via Ella Claire)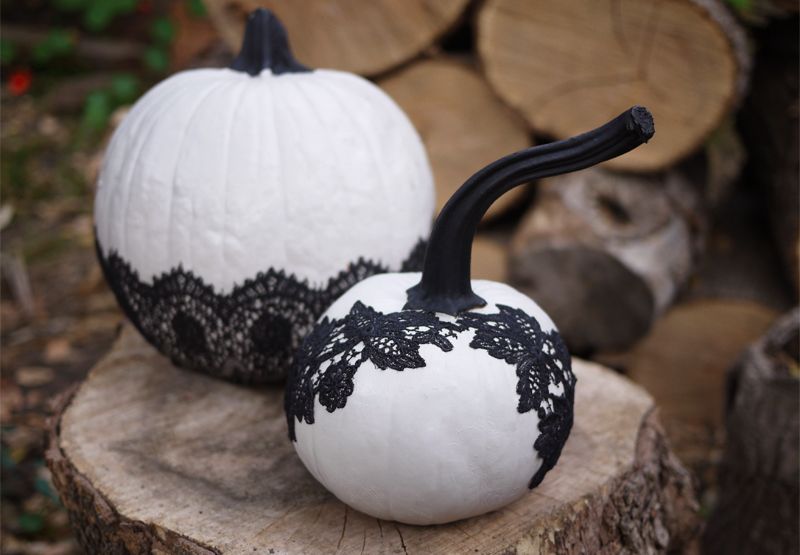 Dress your table with these classy, DIY black and white lace pumpkins. (via Honestly WTF)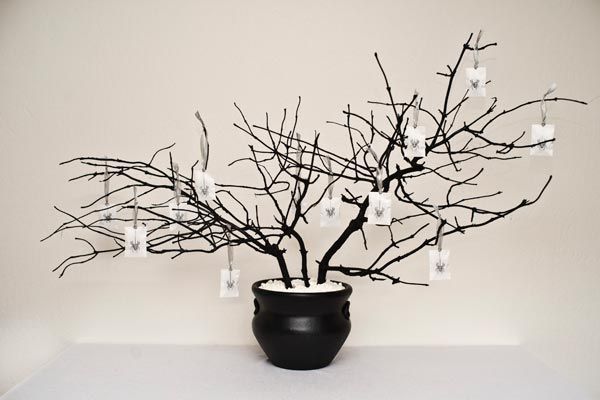 Finish off the look with some branches spray painted black…how easy can that get? (via Bump Smitten)
Lastly, your props:
Grab a plain black mask and dress that baby up…we do love our DIYs, don't we? (via Polyvore; Black Half Mask from Oriental Trading)
With some of these simple additions, you are well on your way to a swanky little party fit for the adults and the kids. Enjoy!
Thank you Anne! I always love all your fun ideas.