This is a sponsored post brought to you by P&G and Lowe's. All opinions and photos are 100% mine.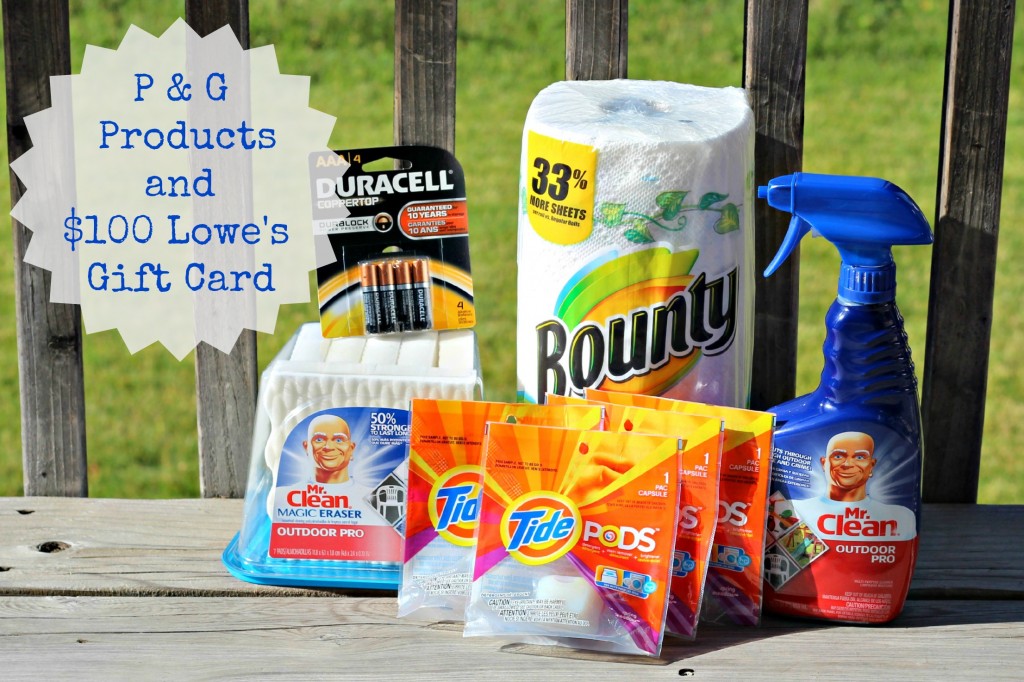 I love this time of year! Spending time in our backyard and on our back deck is one of our favorite things to do on a Summer day and evening. We eat at least one meal out there everyday during warm weather, but there always needs to be a bit of clean up before I feel it's ready for us to fully enjoy it. Can I be honest with you? This isn't my favorite area to clean, so I was hoping these products were going to make it easier. I have to say I was pleasantly surprised.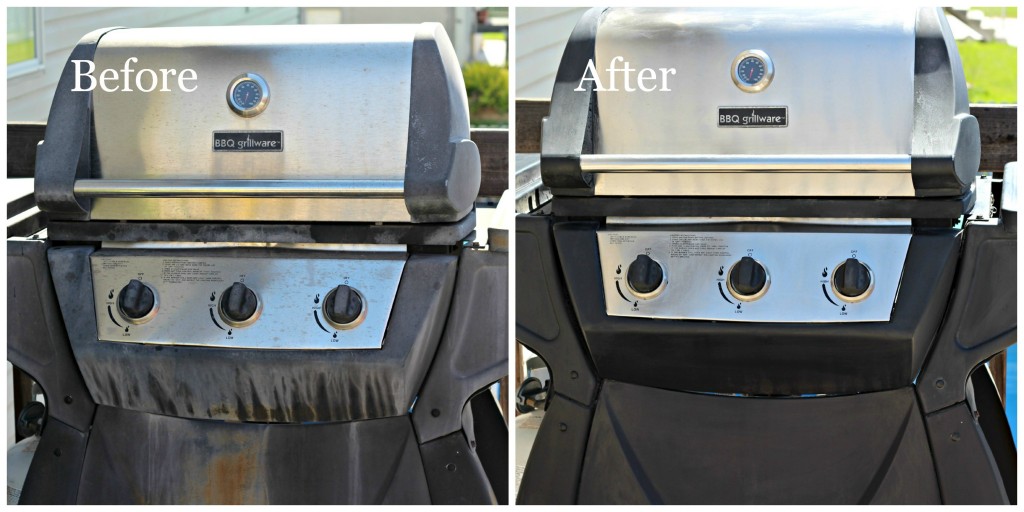 Let's start with some before and after pictures. We bought this grill about 7 years ago and use it at least 4 times a week during the warm months, so it's had it's share of use. We actually tried to keep a grill cover over it, but could never keep it on from the horrible winds we get blowing through here.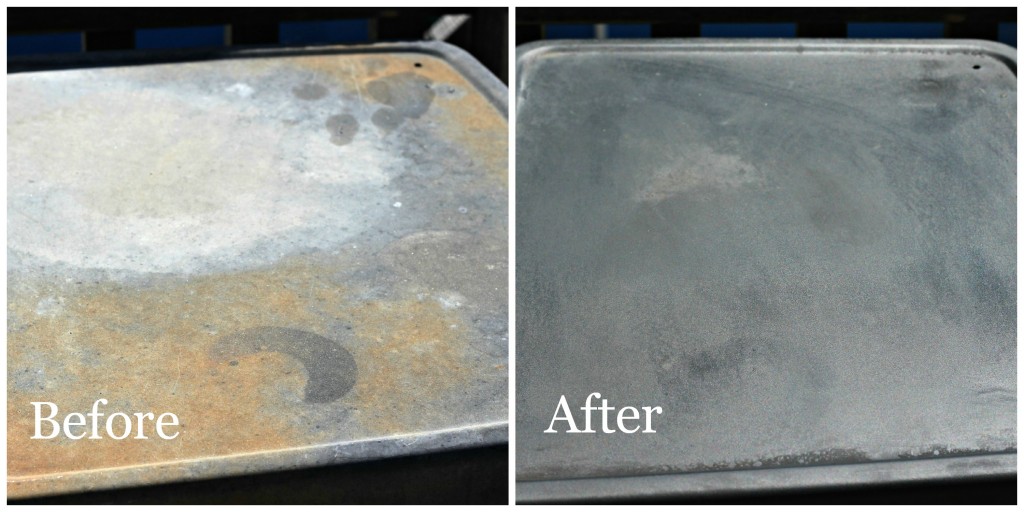 As you can see, besides grease and grime there was also a lot of rust starting. I used the Magic Erasers to scrub off some of the initial grime then used the Mr. Clean spray to clean it up and get the rest of the grease off. Isn't that amazing?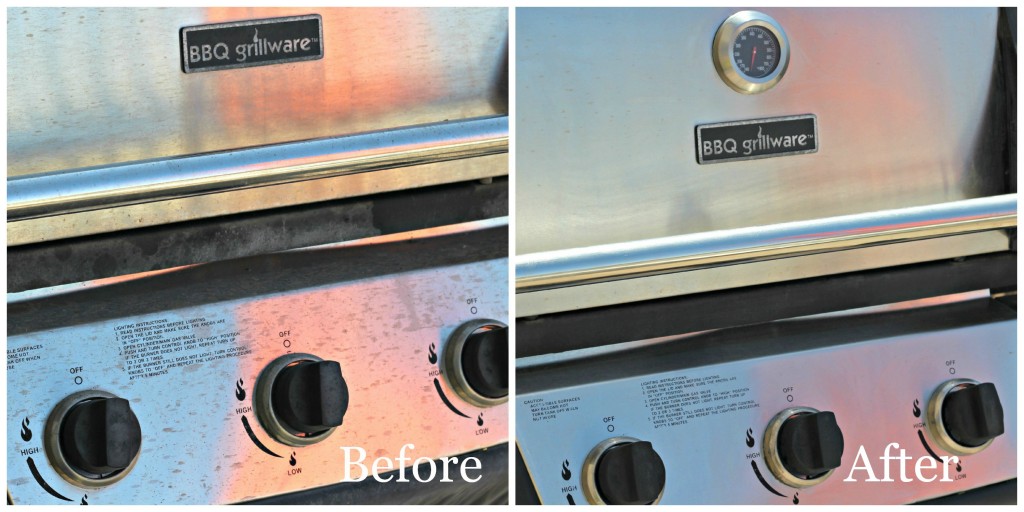 The Mr. Clean spray worked wonders on the stainless steel part of the grill. I don't think it's looked this good since the first year we bought it.

Wow! I'm not embarrassed by my grill anymore. Hubby was pleasantly surprised when he came home to a grill he didn't recognize. That is a serious transformation!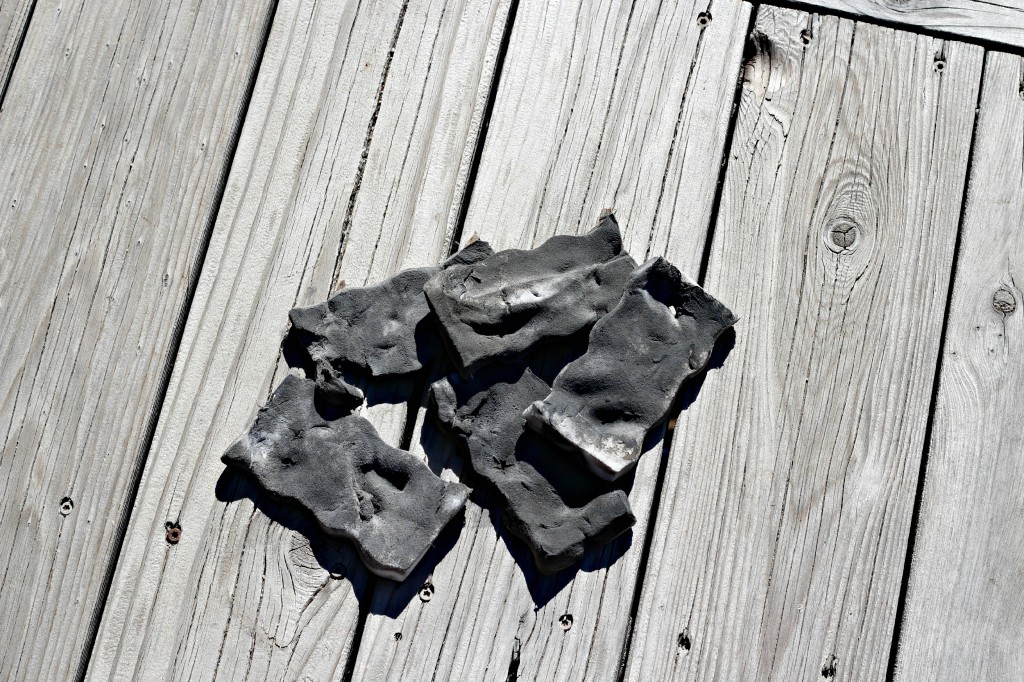 Do you think I got good use out of the Magic Erasers? One little word of advice when you're cleaning something this gross: wear gloves. I didn't, and I think it's going to take weeks before my fingernails look clean again.

The picnic table is another area that needed some special care. I don't know how we got rust stains on this kind of table but we had them. I first washed the table down using the Bounty paper towels then I used the Magic Eraser to take care of the small rust stains. And like magic they were gone!

This table is used for all our outdoor dining at all times of day. We drilled a hole in the center of the table and then part way through one of the boards on the deck to hold the umbrella in place. I also love that I strung lights under the top rail all the way around the deck. It looks beautiful at night and gives us just enough light for a perfect late evening dinner. I seriously love all the time we spend around this table talking, eating, playing games, and watching the kids play in the yard.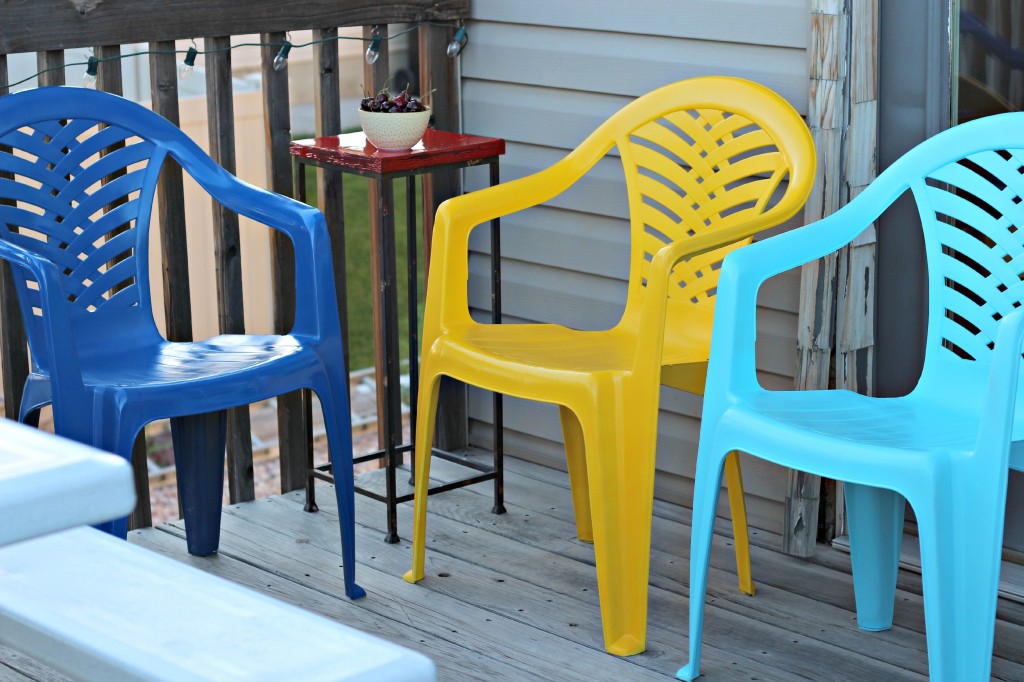 Our deck isn't large but we get a lot of use out of it. I painted these chairs last year but they needed a little cleaning up this Summer due to leaving them out all Winter long. I just washed them down with damp Bounty paper towels and touched up a few scuffed areas with paint and they were good as new. I won't be leaving them out again this Winter.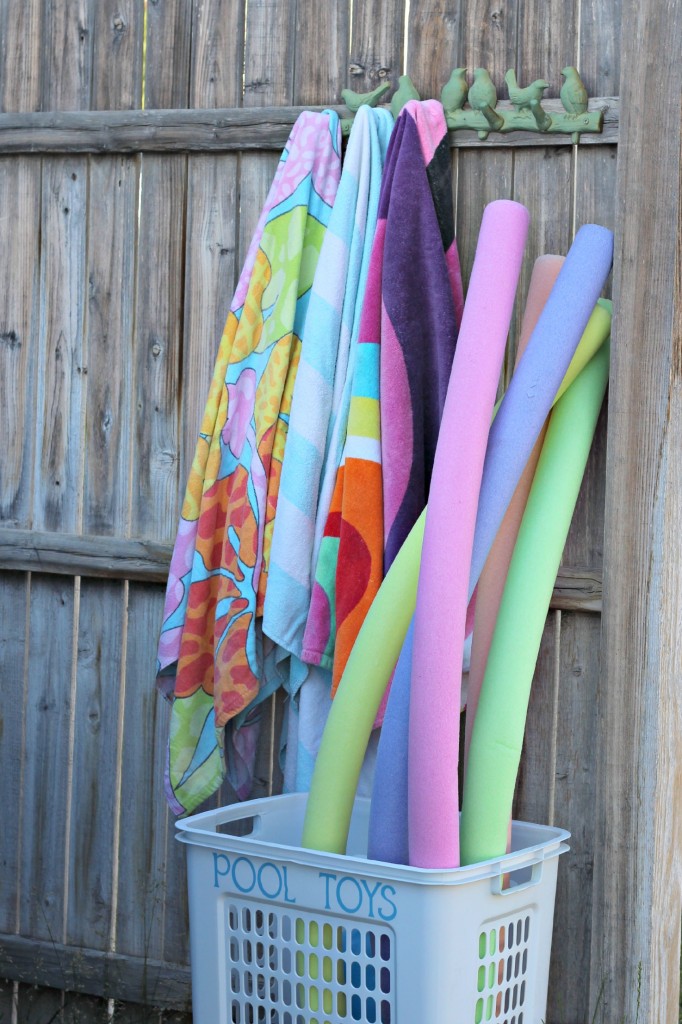 I also cleaned up the pool area by using a Magic Eraser on the toy container (which is really a plastic laundry basket). It's worked great to keep the pool toys contained and the holes in it let the water drain out. I have a HE front load washer and didn't know you could use Tide Pods in it. Instead of placing it in the soap dispenser you place it directly in the drum. It is so easy that even my kids can wash the pool towels.
Now all I need to do is repair the trim around the back door and re-stain the deck. Oh, re-stain the fence too. Maybe, next week!
You can find out more about these great P&G Outdoor products at the Lowe's Summer Done Bright site as well as great Summer cleaning tips to make your outdoors shine. Don't forget when you go to Lowe's to pick up new flowers for you flower bed and citronella candles for your outdoor entertaining you can also pick up all these P&G products and more to get your outdoor areas ready for Summer.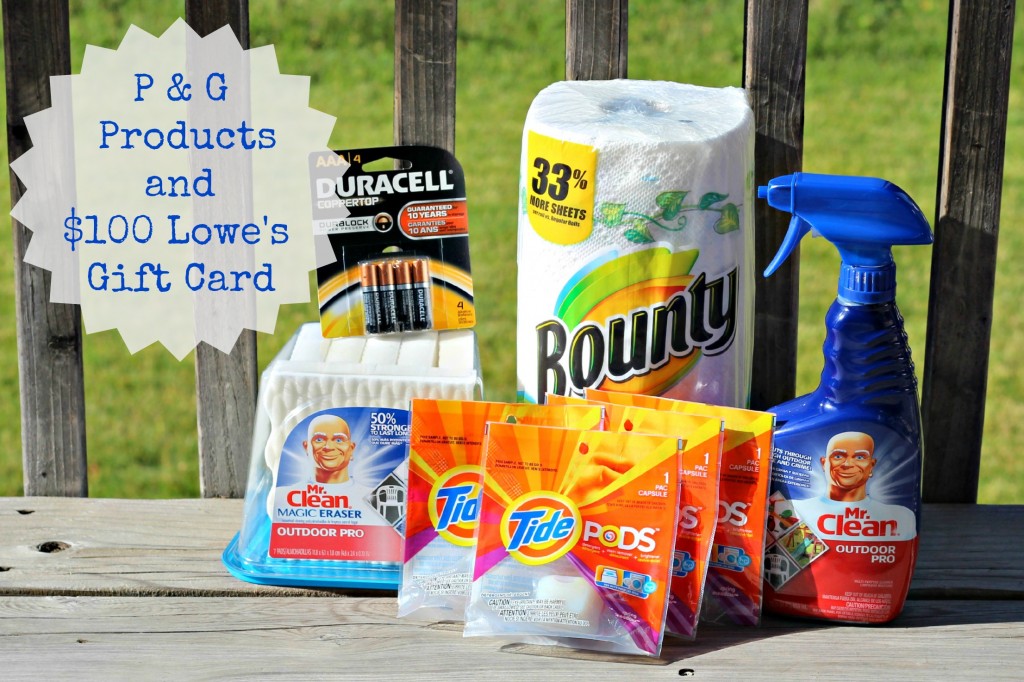 Lowe's is giving one lucky Organize & Decorate Everything reader a $100 Lowe's gift card plus a Summer Done Bright Gift Pack. Everything pictured is included in the gift pack. Enter the Rafflecopter below for several chances to win!