This is a Sponsored post written by me on behalf of Puerto Rico, The All-Star Island. All opinions are 100% mine.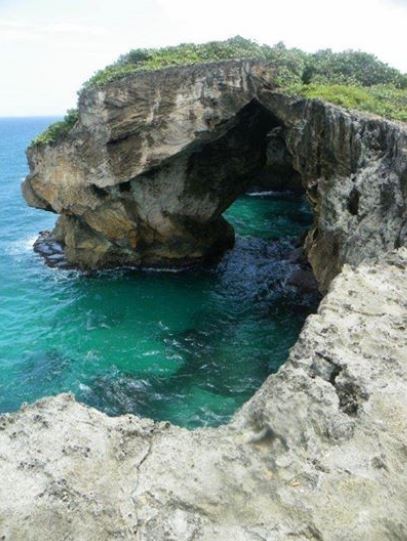 We have friends from our old neighborhood that are from Puerto Rico and go back for a visit every year. They bring back pictures, souvenirs, and wonderful tans. I've always wanted to be able to experience its beauty and history for myself. One of the best things about vacationing in Puerto Rico is there's no need for passports or any other limitations while visiting a foreign country, just hop on a plane and go.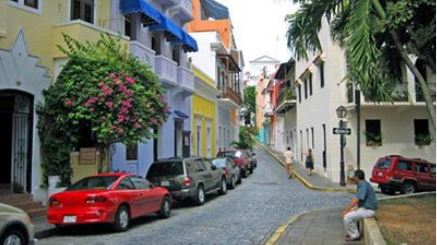 Whether you like adventure, shopping, golf, are a foodie, or just want to relax on the beach, Puerto Rico has something for everyone. It is the perfect 5 star vacation destination filled with world class attractions. I love making memories, those are the things we hold on to much longer than material possessions. My family would rather take a trip and create memories than buy a lot of things that will be used up and worn out before we know it. Who wouldn't want to remember time spent with family enjoying the sights and sounds of Puerto Rico?
Do you like hiking? You can visit the rainforest, El Yunque, and climb the clouds. Do you want to just hang out at the beach? Puerto Rico has 270 miles of coastline, including Flamenco Beach in Culebra, often cited as one of the best beaches in the world. Umm, that's probably where you'll find me. You might find hubby golfing at one of the 23 beautiful golf courses on the island. And the kids probably won't want to miss swimming in the waters of the Bioluminescent bay where it seems as though you are swimming through glowing stardust. Everyone will enjoy learning the history of Puerto Rico in Old San Juan where you can also shop and enjoy the many restaurants. Seriously, there is something for everyone to enjoy. Live your own 5-star vacation story in Puerto Rico.
How would you like a chance to visit Puerto Rico?
You can win a trip for 2 that would include:
-Airfare
-3 night stay (in one room)
-Food Credit
-(total prize value up to $2000)
How to enter:
-Leave a comment on this post about your favorite amenities in Puerto Rico. Find your favorite here: SeePuertoRico.com  *Example: Flamenco Beach, old world charm of San Juan, etc.
For additional entries:
–Follow @PRTourismCo on Twitter Tweet out a message about what you would like to do in Puerto Rico with a link back to this blog post. Make sure to leave your tweet url in the comments please.
–Like SeePuertoRico.com on Facebook Leave a comment letting me know you liked them on Facebook.
View Official Contest Rules for all rules, regulations, and deadlines.