This is a Sponsored post written by me on behalf of Listerine. All opinions are 100% mine.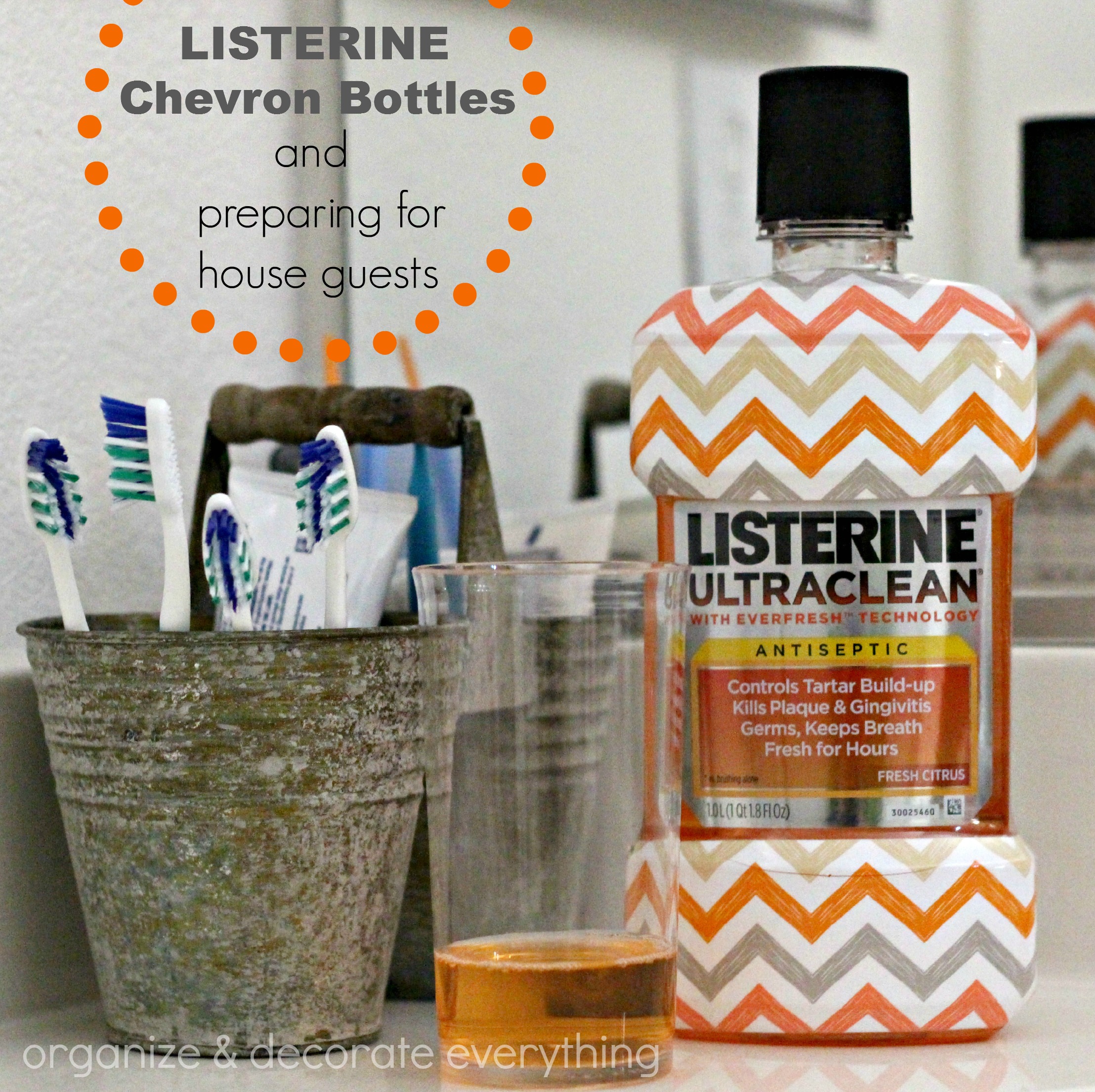 I love that companies are catching on to trends and using them in their packaging. It makes it easy to incorporate products into decor without much effort. LISTERINE has 4 new chevron patterned bottles in different colors and flavors making it easy to blend well into almost any bathroom.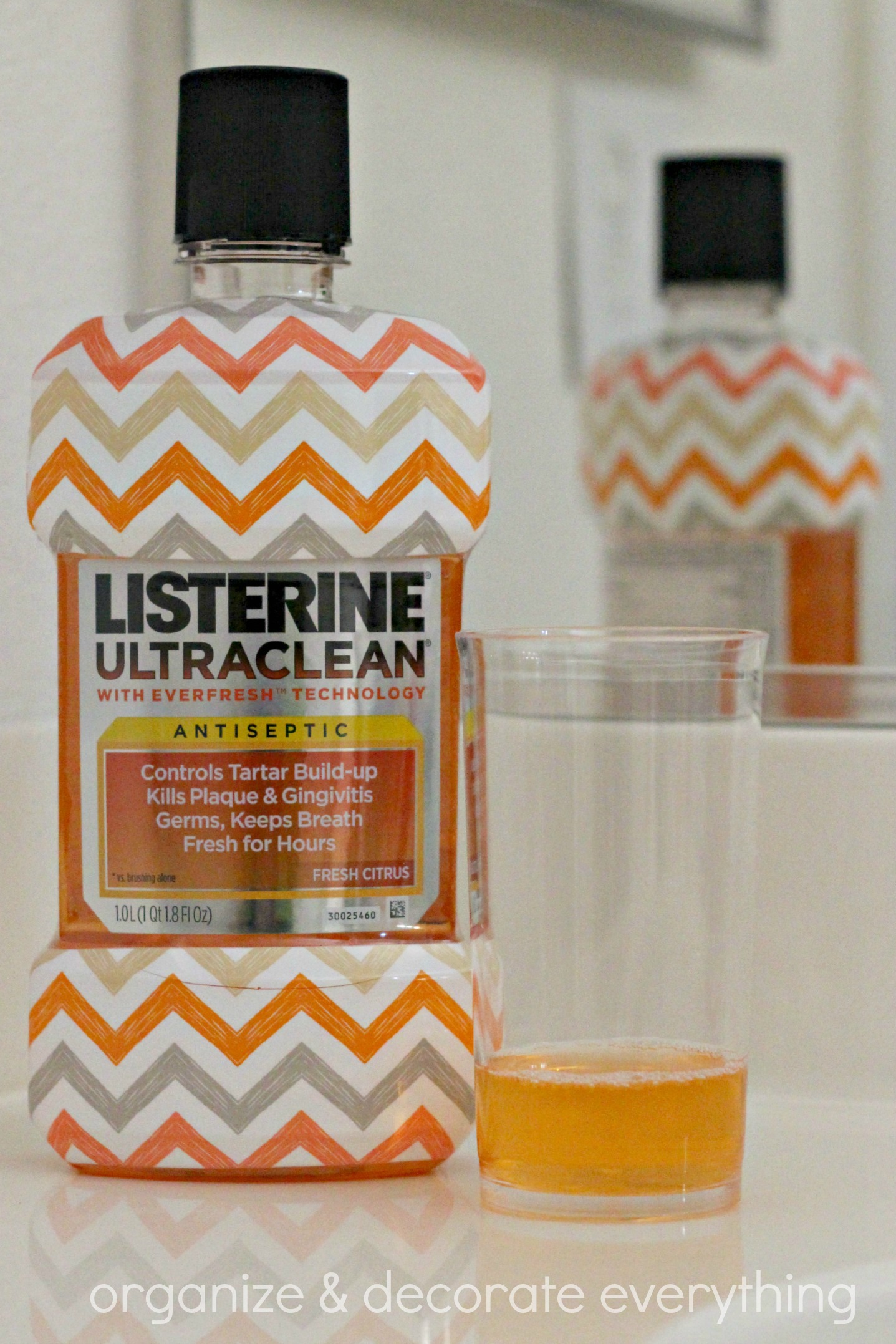 Our family has used LISTERINE for years, actually my husband even used it before we were married. The flavor was a little strong for me at times, especially during my pregnancies but I couldn't wait to try the new flavors. I love mint but I don't always like it right before I hop into bed, that's why I wanted to try the Fresh Citrus. It didn't disappoint, I really like the flavor and that my mouth feels fresh and clean before bedtime.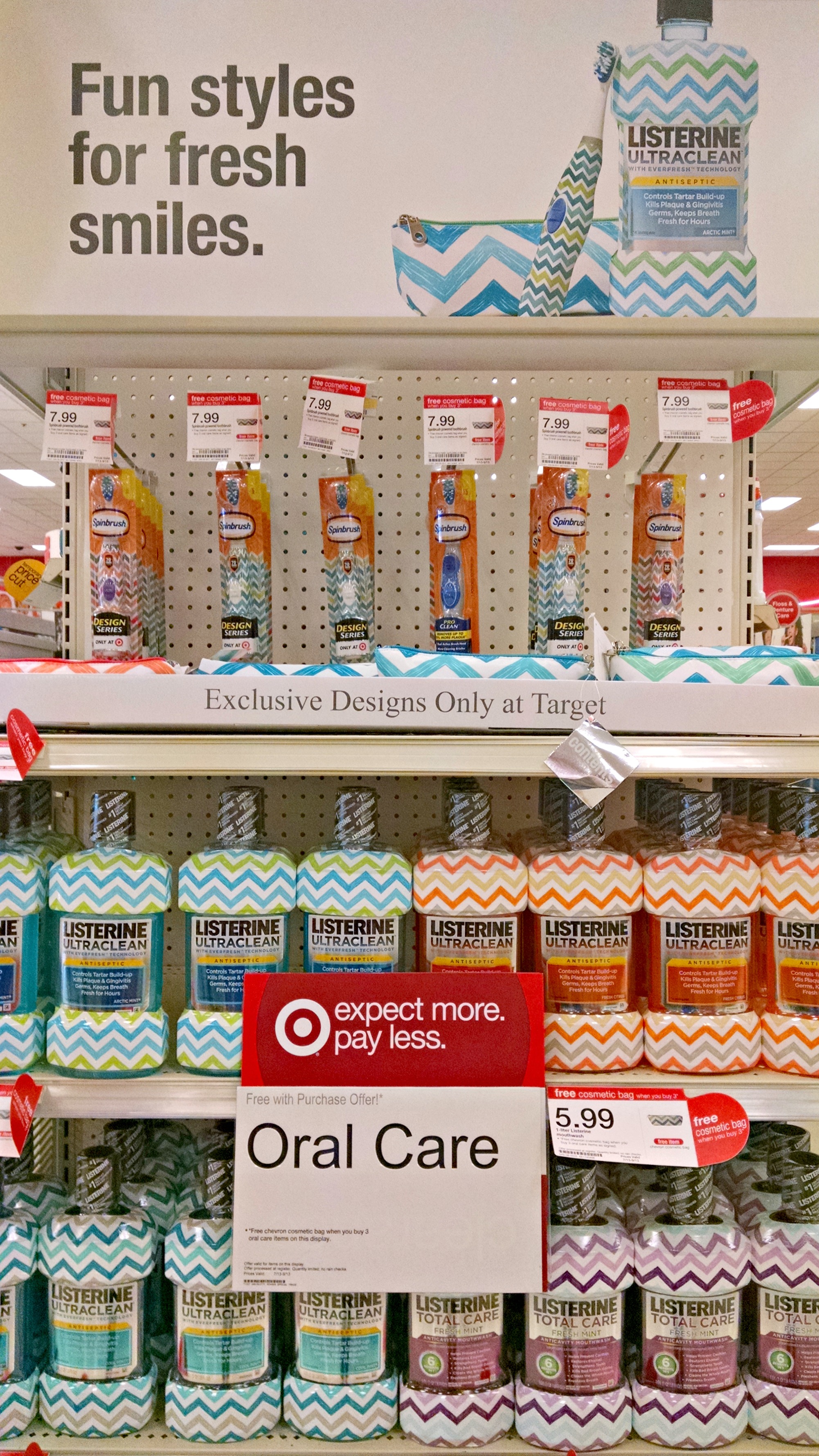 You might be wondering where you can get these new bottles and flavors of LISTERINE. They will be available exclusively at Target for a limited time. As usual Target doesn't disappoint in the display either. You can choose from Cool Mint, Fresh Mint, Arctic Mint, Fresh Citrus and many awesome trendy chevron colors. I don't know if all Target stores offer the toothbrushes and make-up bags, but it's worth a trip to check it out. My teen is going to love the chevron bag.
I have always tried to make my overnight guests feel welcome in my home. It never fails that when packing for a trip something is usually forgotten. Sometimes people don't feel comfortable asking for something even if they really need it. I like to put together a little basket full of sample size necessities for my guests.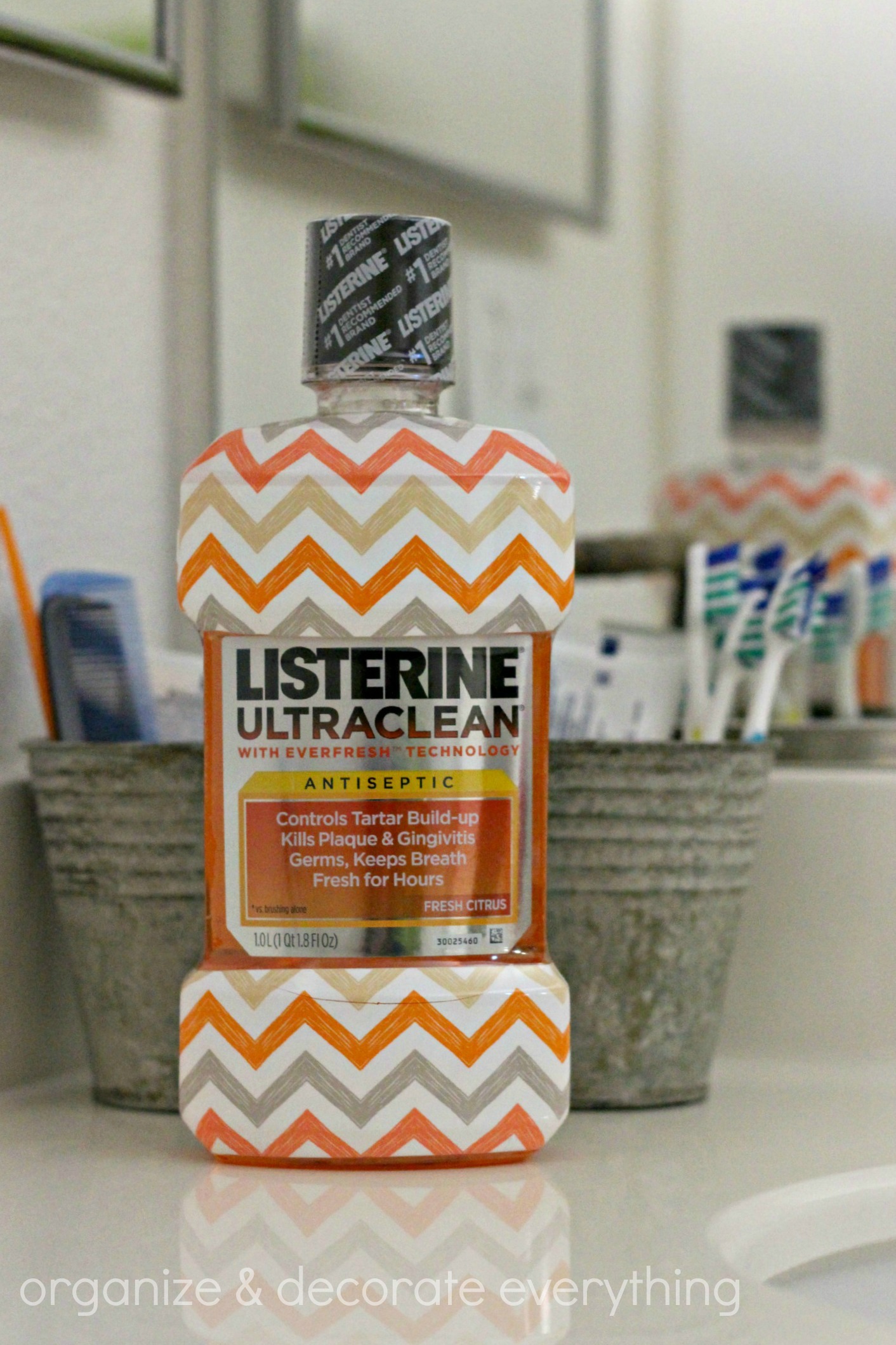 Here are some of the things I like to include:
LISTERINE mouthwash (#1 dentist recommended brand)
Shampoo
Conditioner
Body wash
Deodorant
Lotion
Tissues
Razor
Toothpaste
Toothbrush
Comb
Face wipes
Q-tips
Hairspray
I like to also have magazines, water bottles, an extra blanket or two, guest towels, a laundry basket, a drawer or two, extra closet space, clean sheets, and extra pillows available and in their room. How do you like to make your guests feel welcome?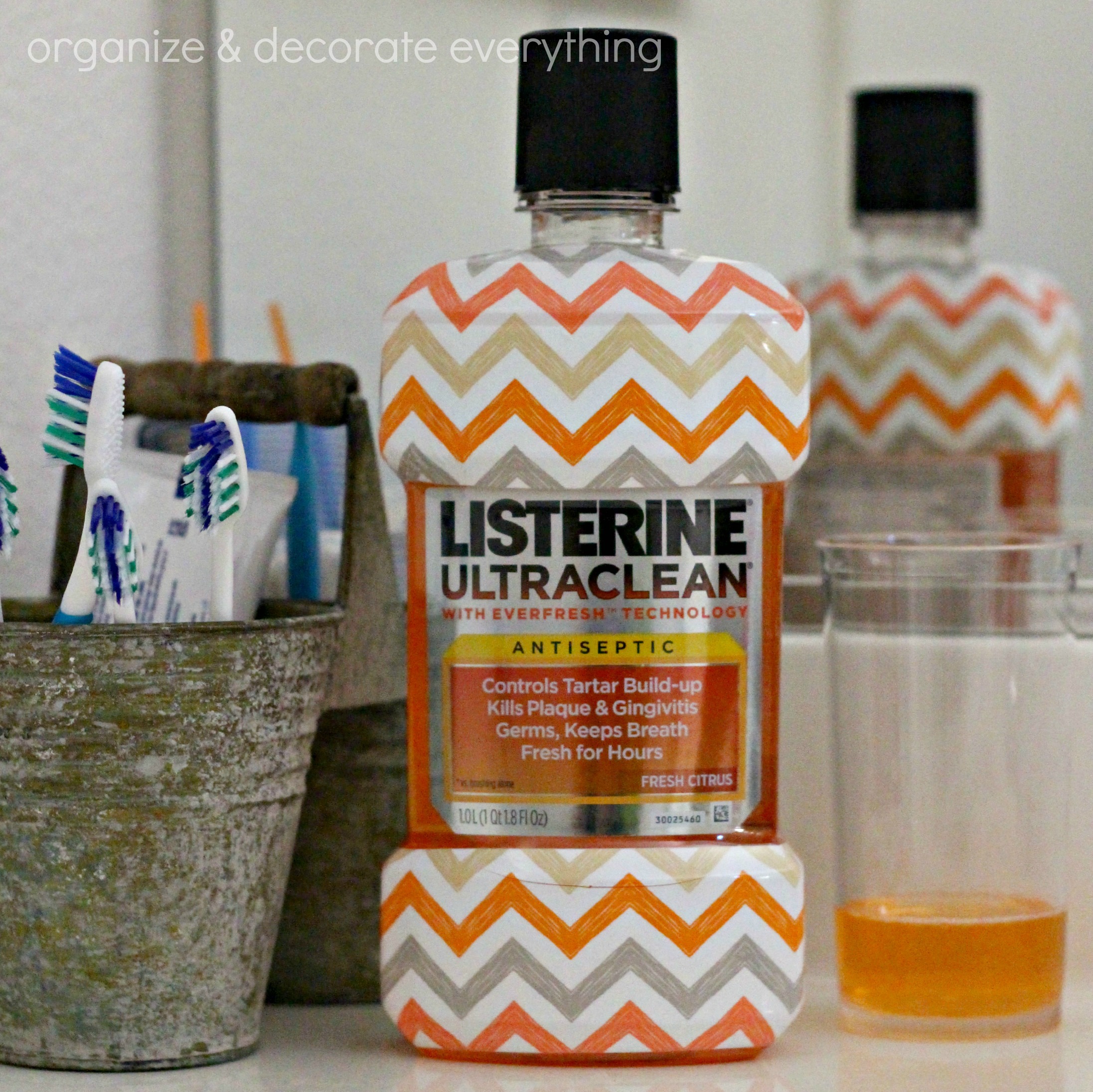 Save Now with Target Cartwheel