The boys valentines are finally finished.
Nothing like waiting until the last minute.
For Zachary, we bought sticky lizards. The tag says "Stick with Me Valentine"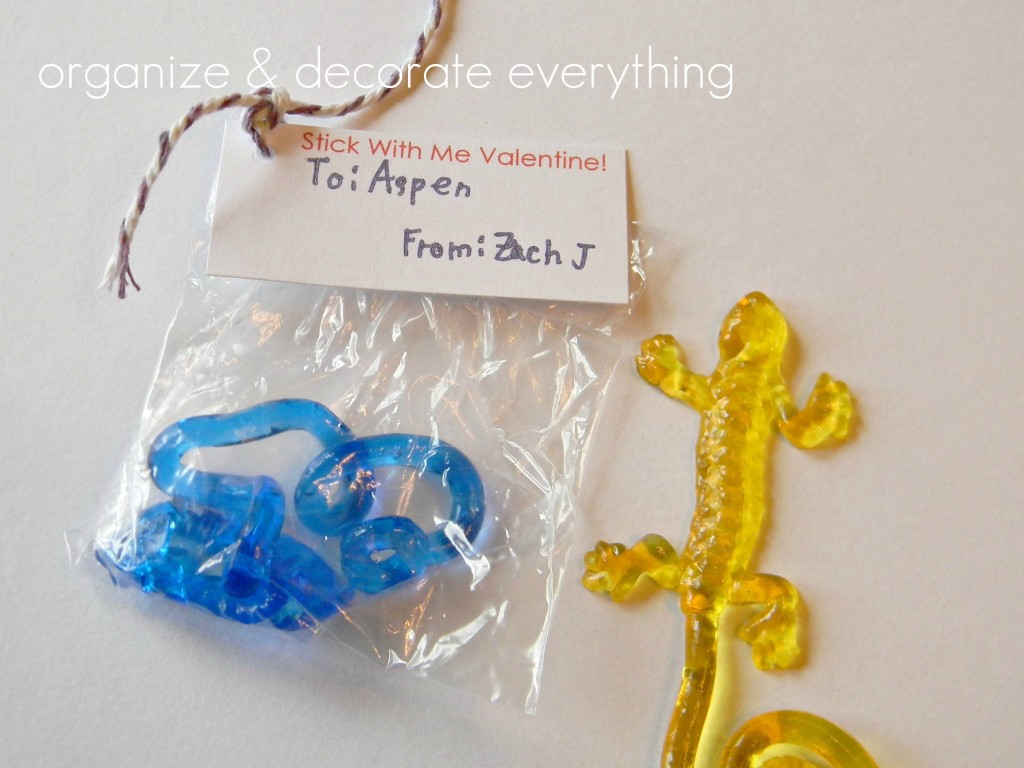 For Ammon, we bought little boxes of crayons. The label says "You Color My World Valentine"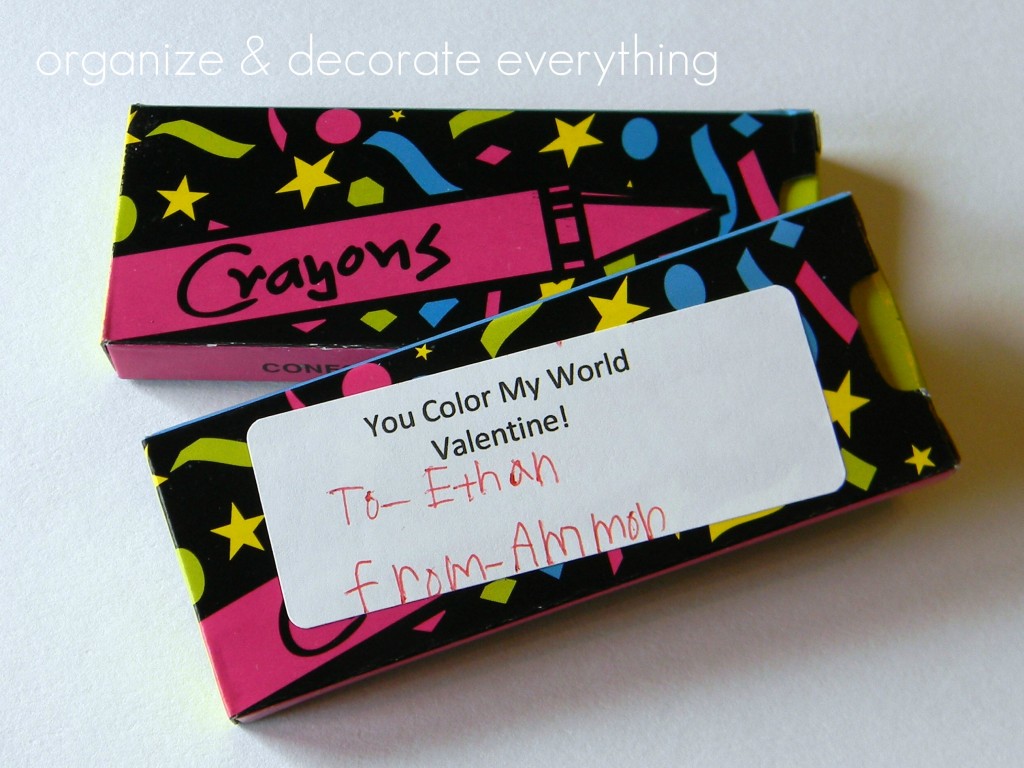 So while the kids are at school tomorrow I'll be getting things ready for our Valentine's Day dinner.
And getting some little gifts for them.
I told you I waited until the last minute.
Are you ready for Valentine's Day or are you going to be finishing up tomorrow, like me?