I'm excited to share with you which Kwikset SmartKey Lock I picked to install in my front door.
The Tustin Satin Nickel Entry Lever feat SmartKey.
I think it's going to be gorgeous on my house (once I paint my door).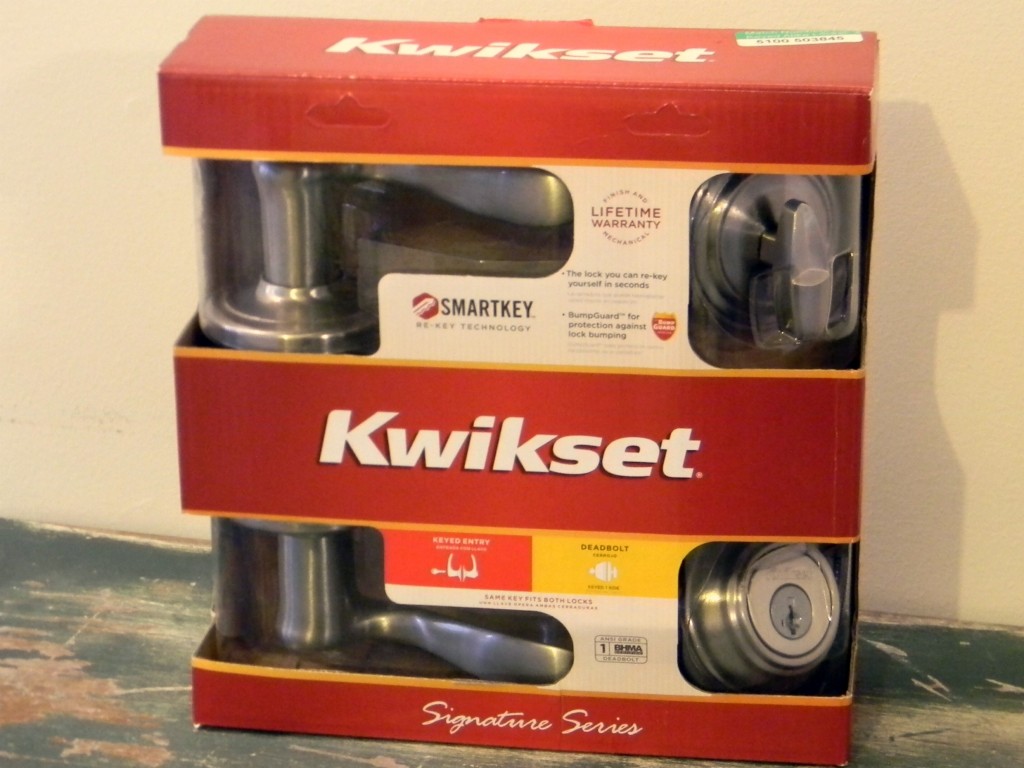 Here is the lock we had before.
As you can probably tell from this picture we had to change the deadbolt a few months ago.
Now that we have the SmartKey lock we won't have to worry about that ever again.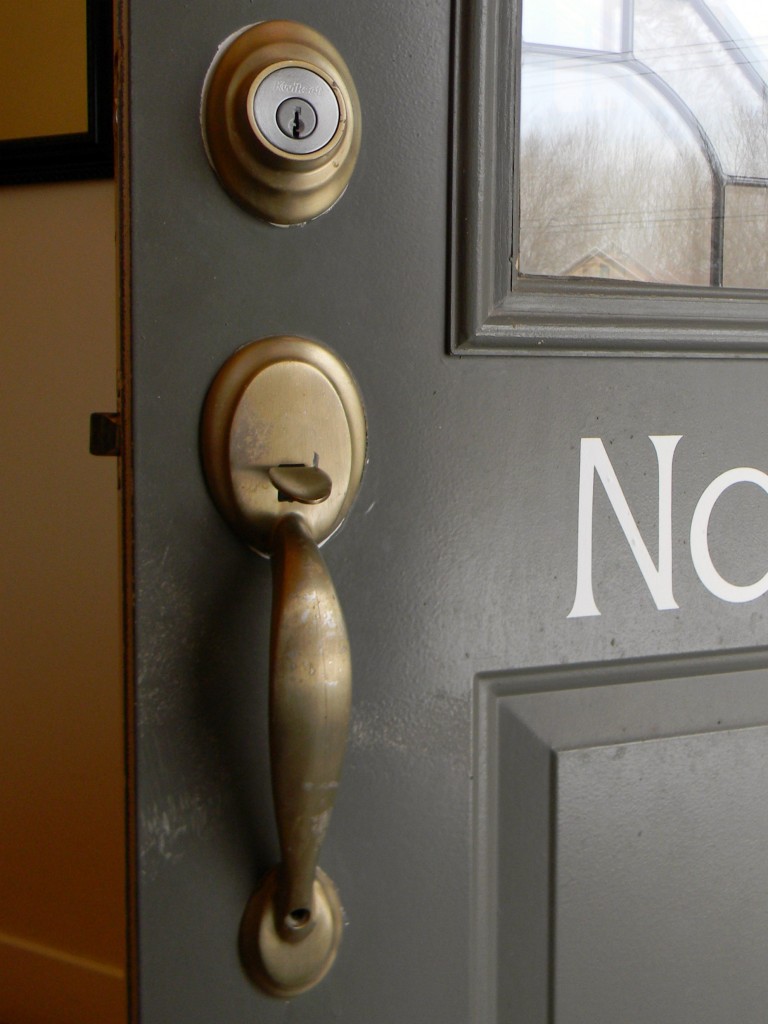 And here is what my door looked like once I took the locks off.
Hmm, looks like my builder didn't want to take the locks off to paint the door.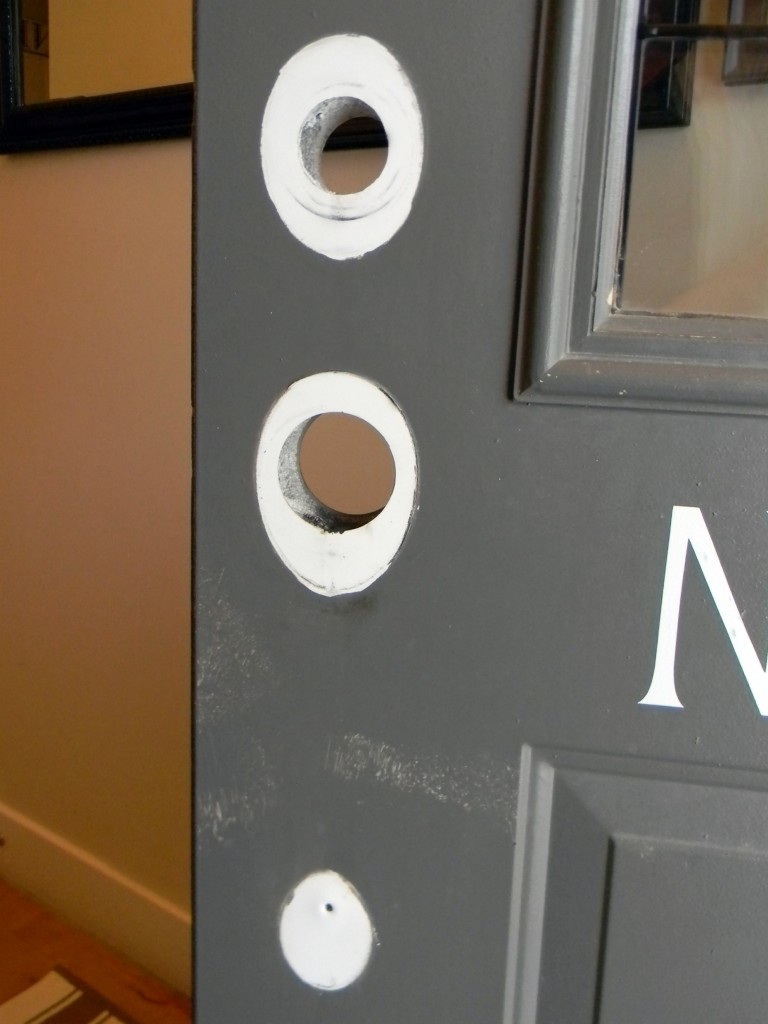 Hubby and I put the locks on together. It's easier with 2 people.
We put the deadbolt on first.
Both locks have a long or short latch adjustment.
We used the long adjustment for our door.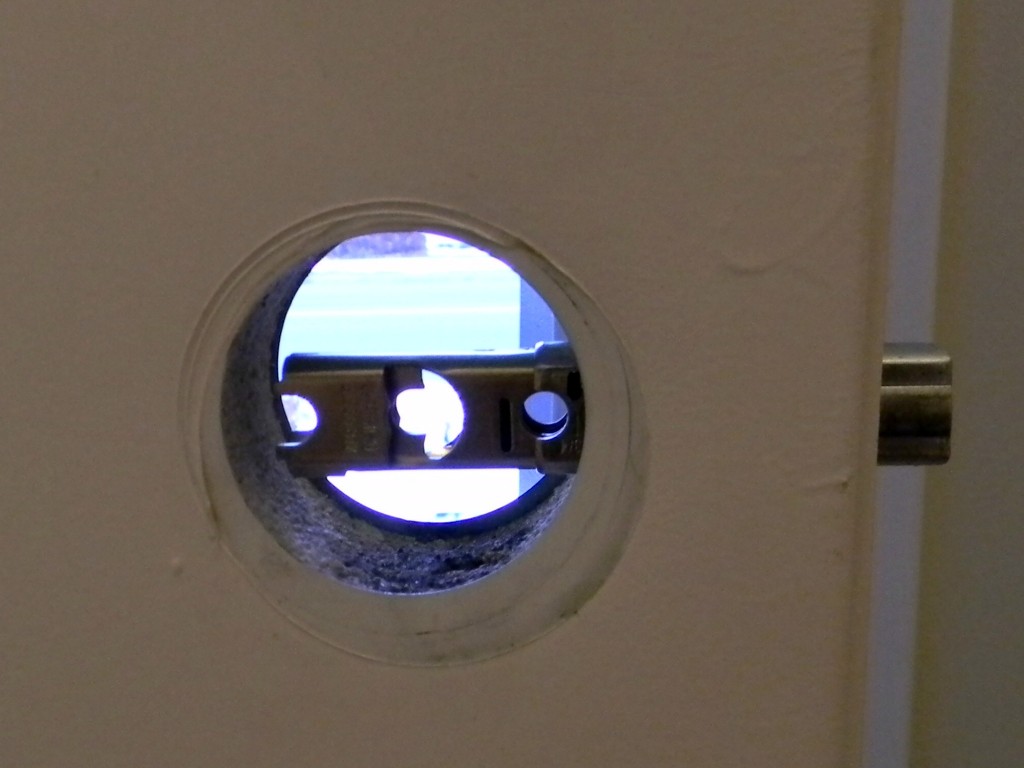 There's lots of screws to put in so I used my electric screwdriver.
I love that thing. It's one of my favorite tools.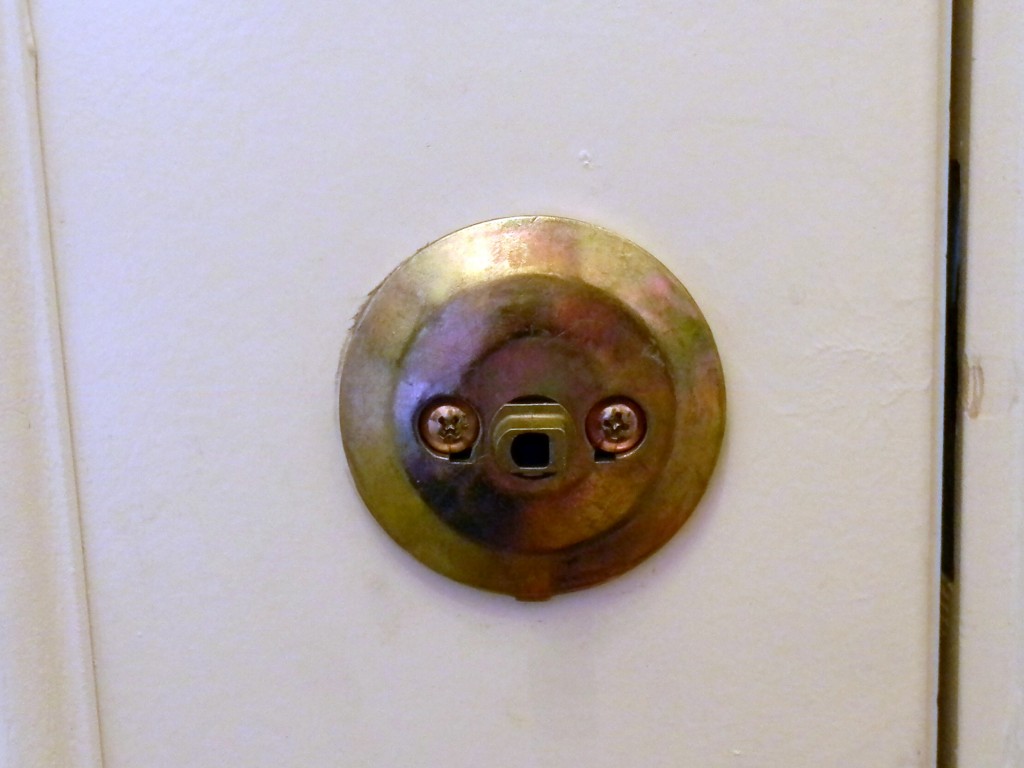 Place the interior cover on and install the lock using the hex key.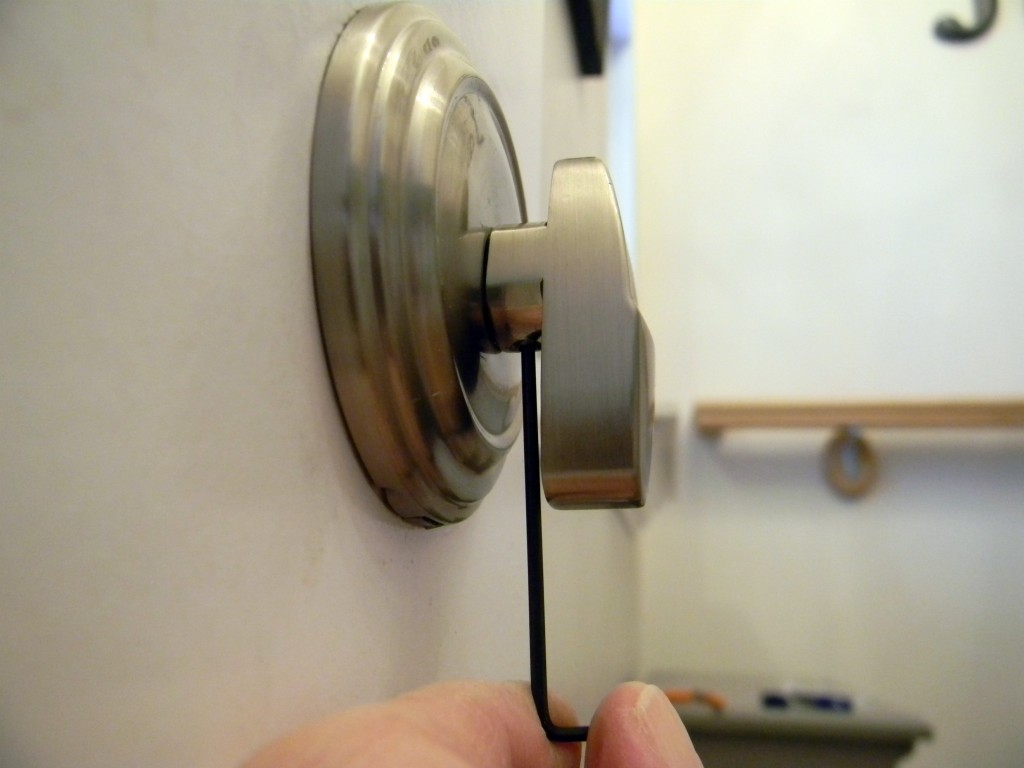 Now it's time to install the lever.
Do it with the door open.
I accidentally closed the door and hubby had to go outside to open it. Oops!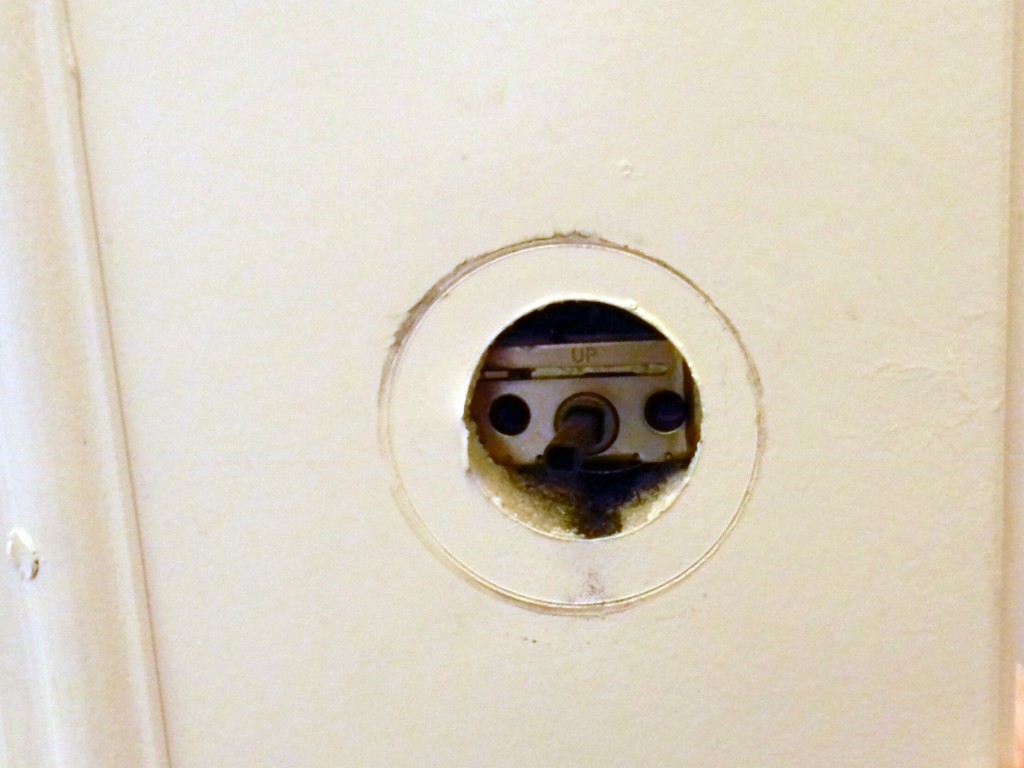 It installs really quickly but follow the instructions so it works properly.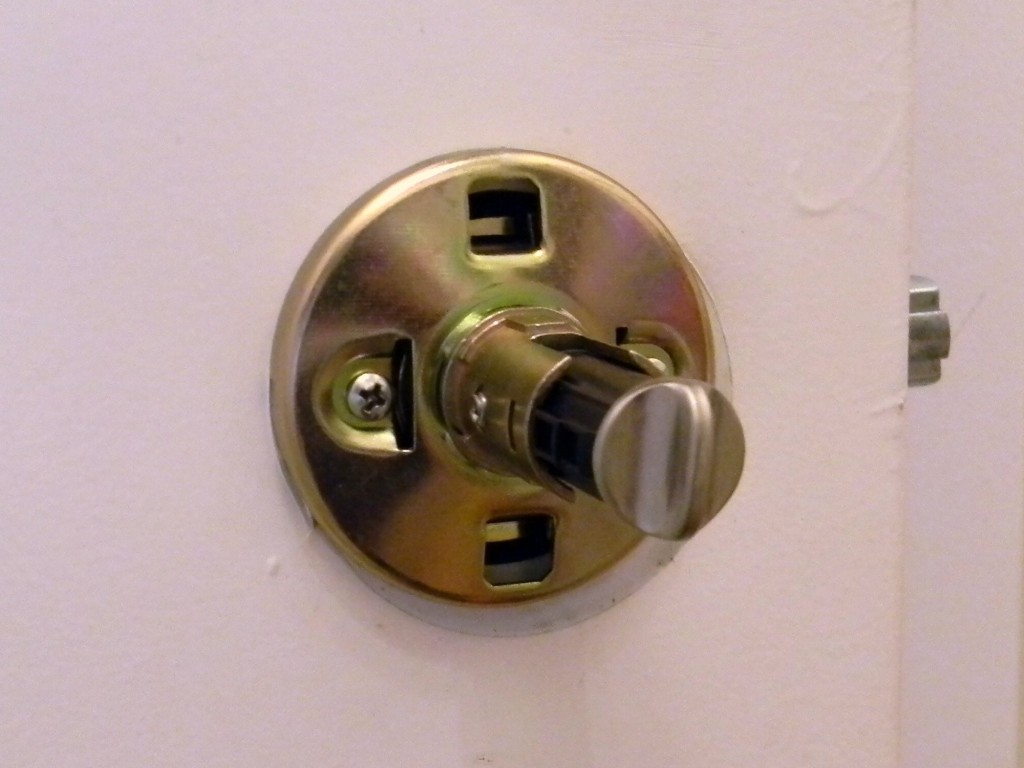 Place the interior cover on.
Then the handle and tighten in place using another hex key.
That's it! I love the way it looks.
And it locks so easily. Our old lock would always stick.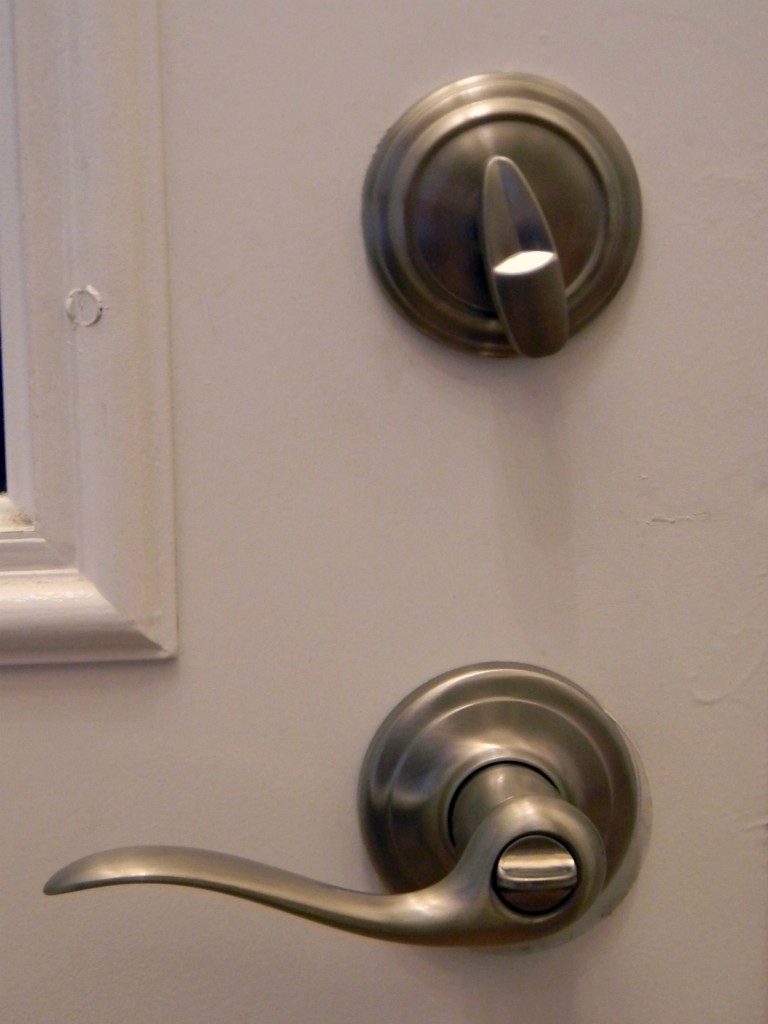 Here's the outside and yes I will be painting the door as soon as warmer weather hits.
I already have some colors picked out.
Hubby likes one and I like the other so maybe you will have to help us decide.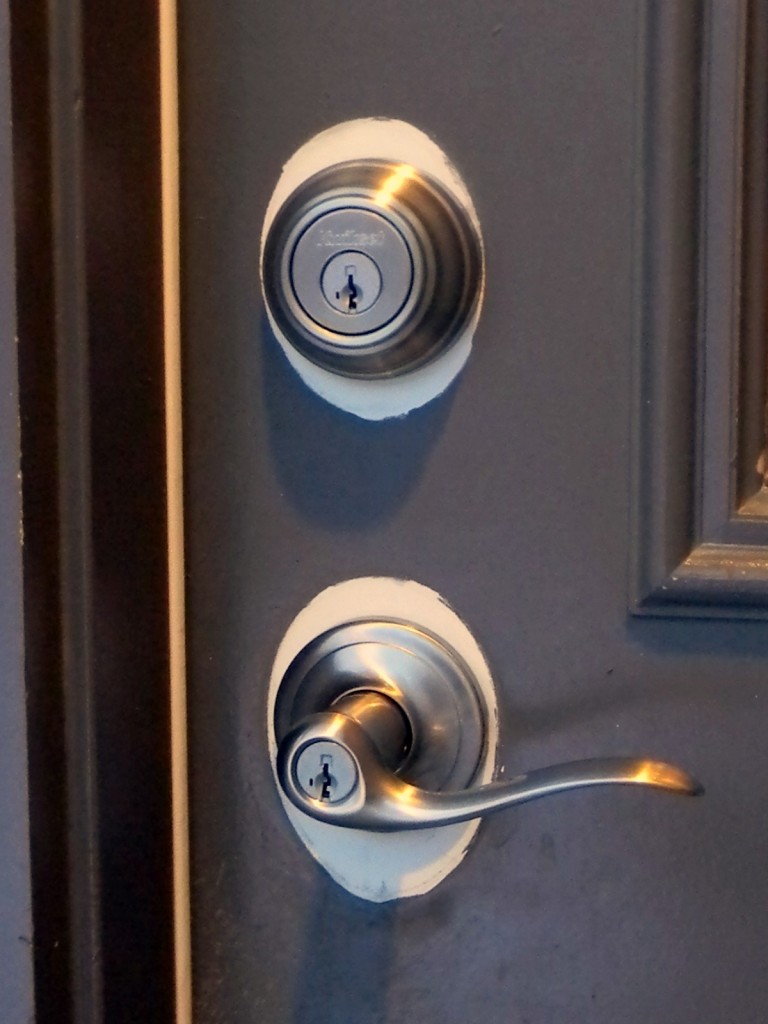 This is the best part. The Kwikset SmartKey technology is awesome.
You can re-key your lock in 3 simple steps.
You can read more about the Kwikset SmartKey lock here.
We tried it and it really is fast and simple.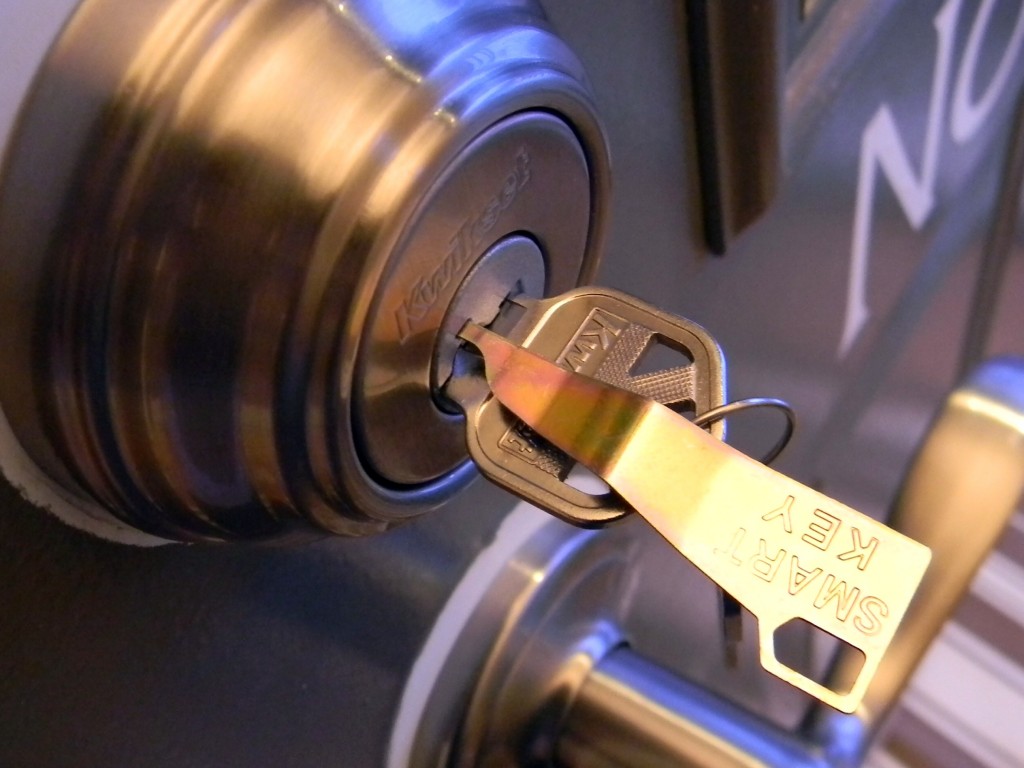 I'm very happy with my Kwikset SmartKey lock.
The giveaway for a $50 The Home Depot gift card ends tonight.
I will have a random drawing for the winner tomorrow.