This is a Sponsored post written by me on behalf of Kohler Co.. All opinions are 100% mine.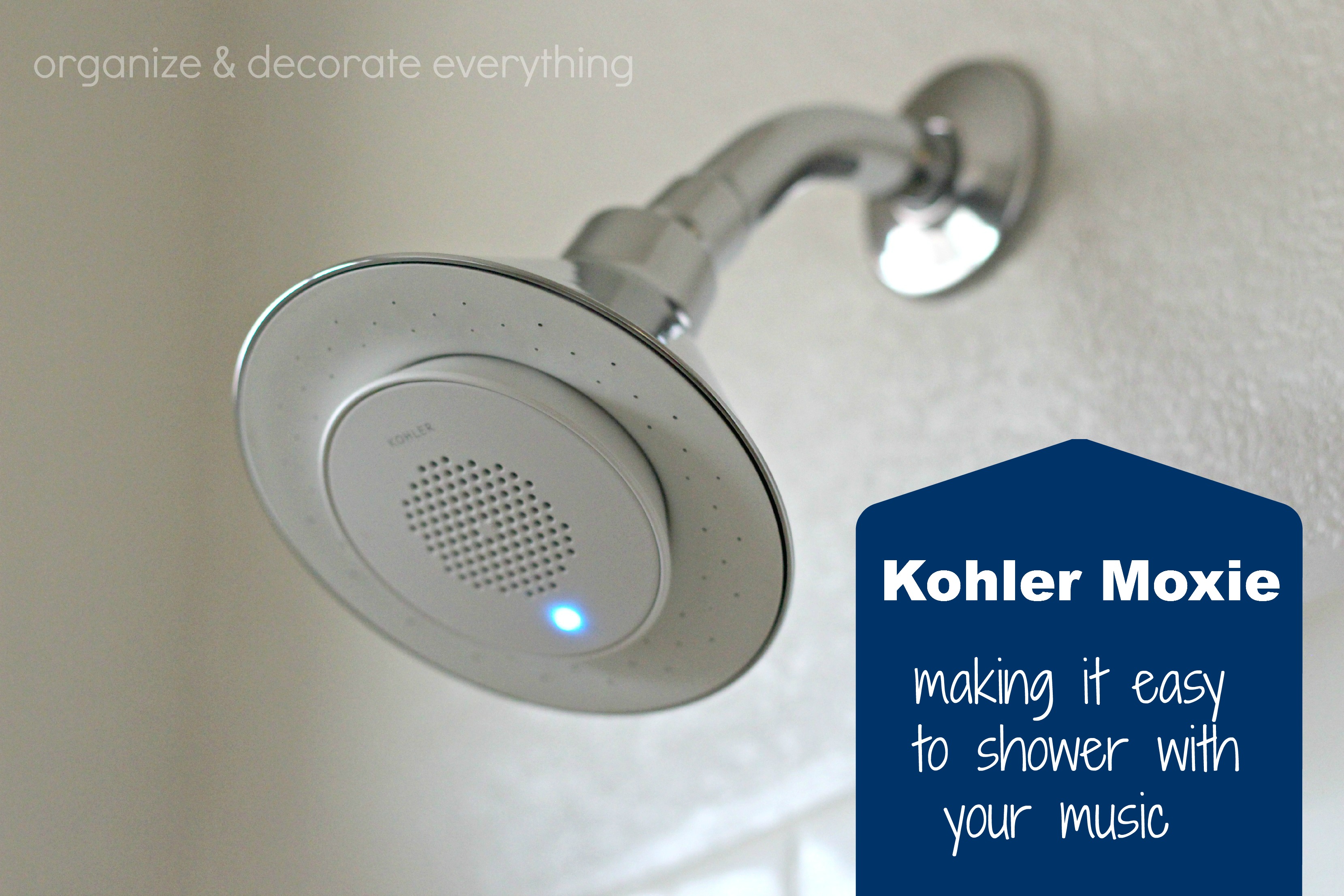 Raise your hand if you listen to music in the shower? Over half of the members of my family can't seem to shower and get ready in the morning without listening to music. Since my kids were tiny music has been playing throughout the house, so I guess it's been embedded in them from birth. Their system of listening to music in the shower was less than perfect though and created quite a cluttered mess in the bathroom. Something had to change.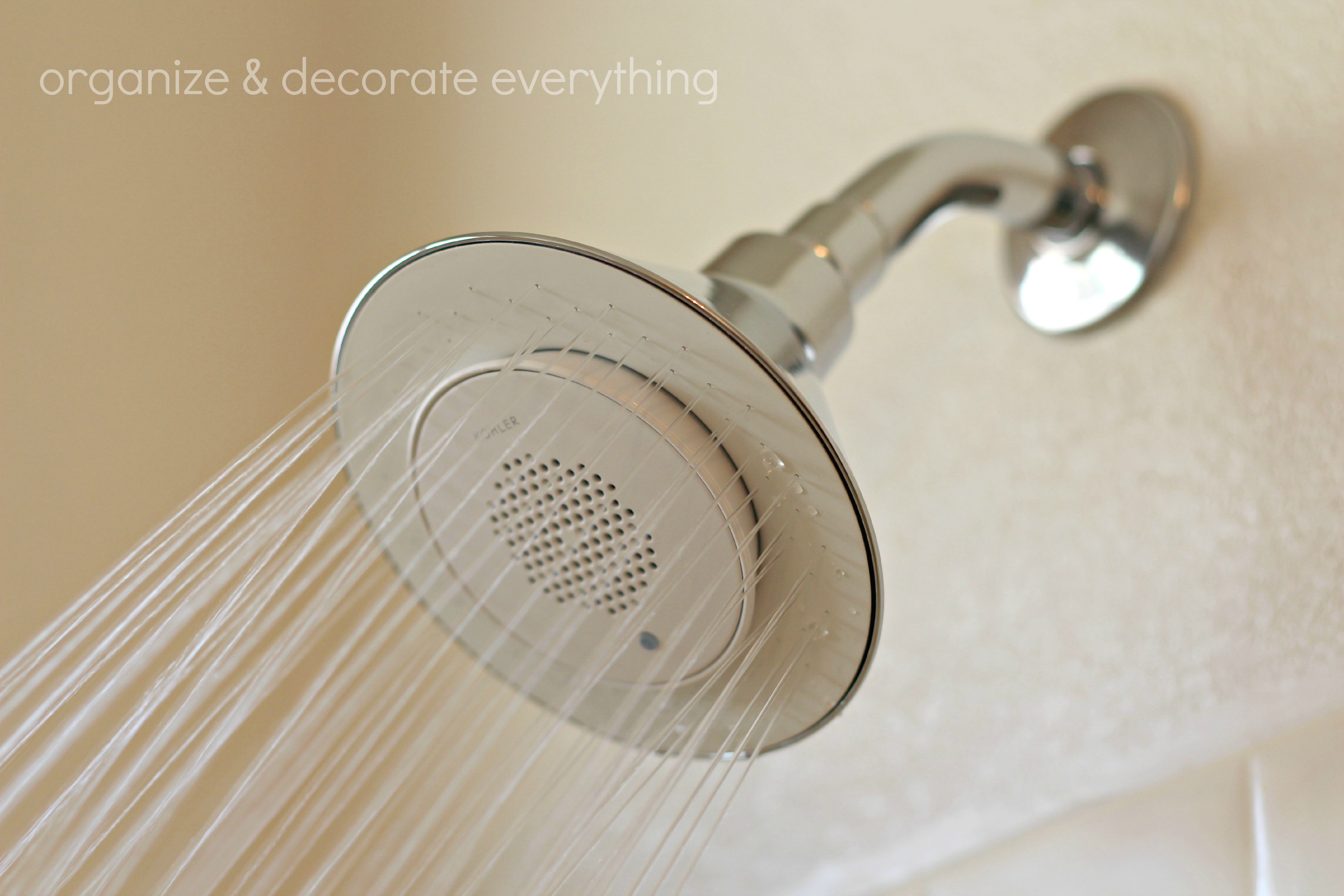 I was excited to try out KOHLER Moxie for a few reasons: better sound, eliminate clutter, great look. My kids, my husband and I can all use our own devices to connect to Moxie making it perfect to listen to our own music. My husband likes songs from the 60's and 70's, I love popular music, my daughter loves show tunes and my sons love quirky songs that are often found on YouTube. As you can tell we all have very different tastes when it comes to music. Using our own devices are as simple as pairing it with the Bluetooth on our device. The set-up is easy by following the simple instruction sheet. If the pairing is lost, Moxie will automatically turn off after 90 seconds to save battery power. Perfect for my kids who can't remember to turn anything off.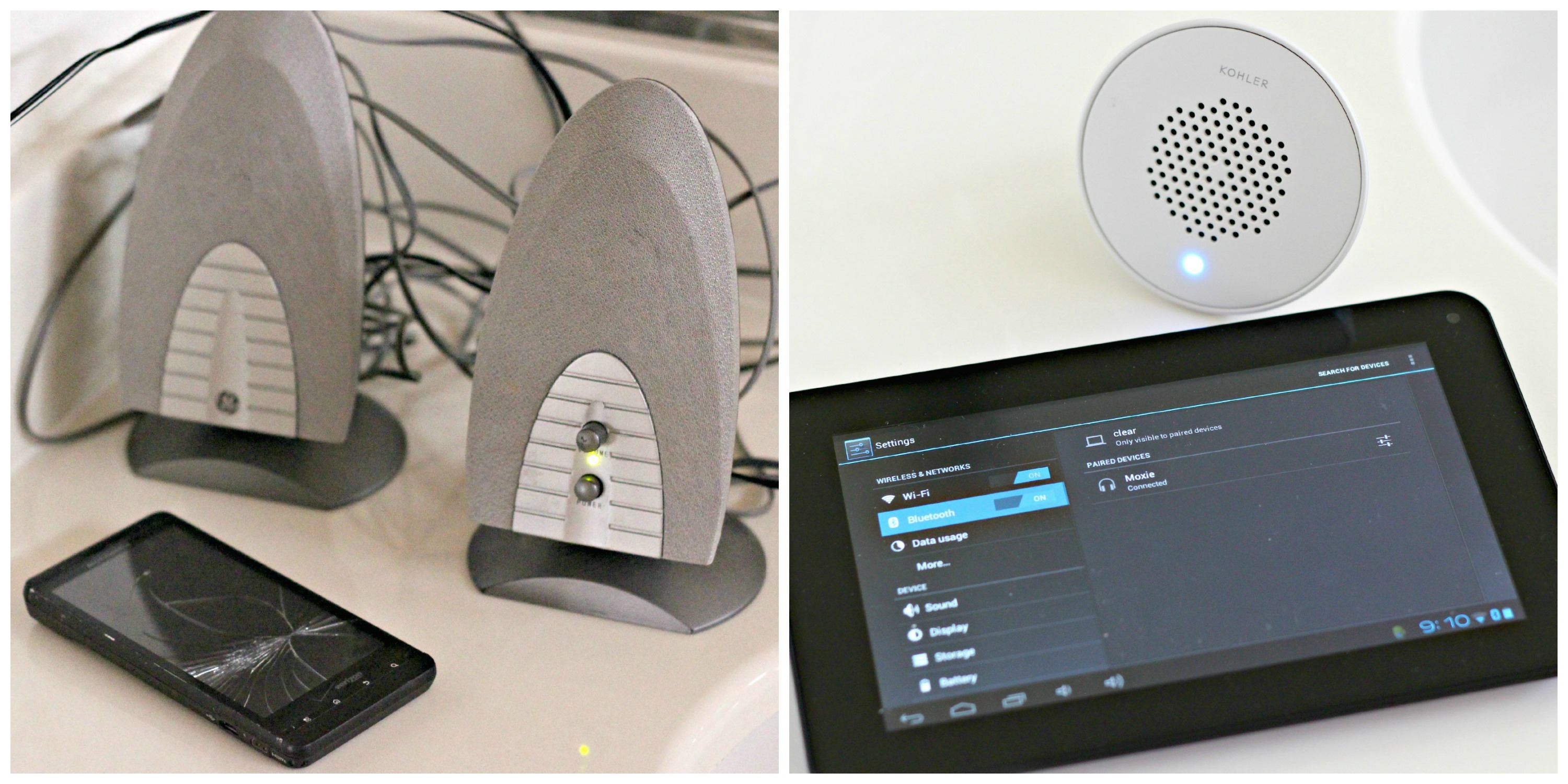 Before the KOHLER Moxie came to our home we had a jumble of speakers and wires on the bathroom counter. Since I despise clutter I wanted a better solution. Moxie is the perfect solution since it's basically hidden in the shower head and the sound is so much better since it's so much closer to you while showering.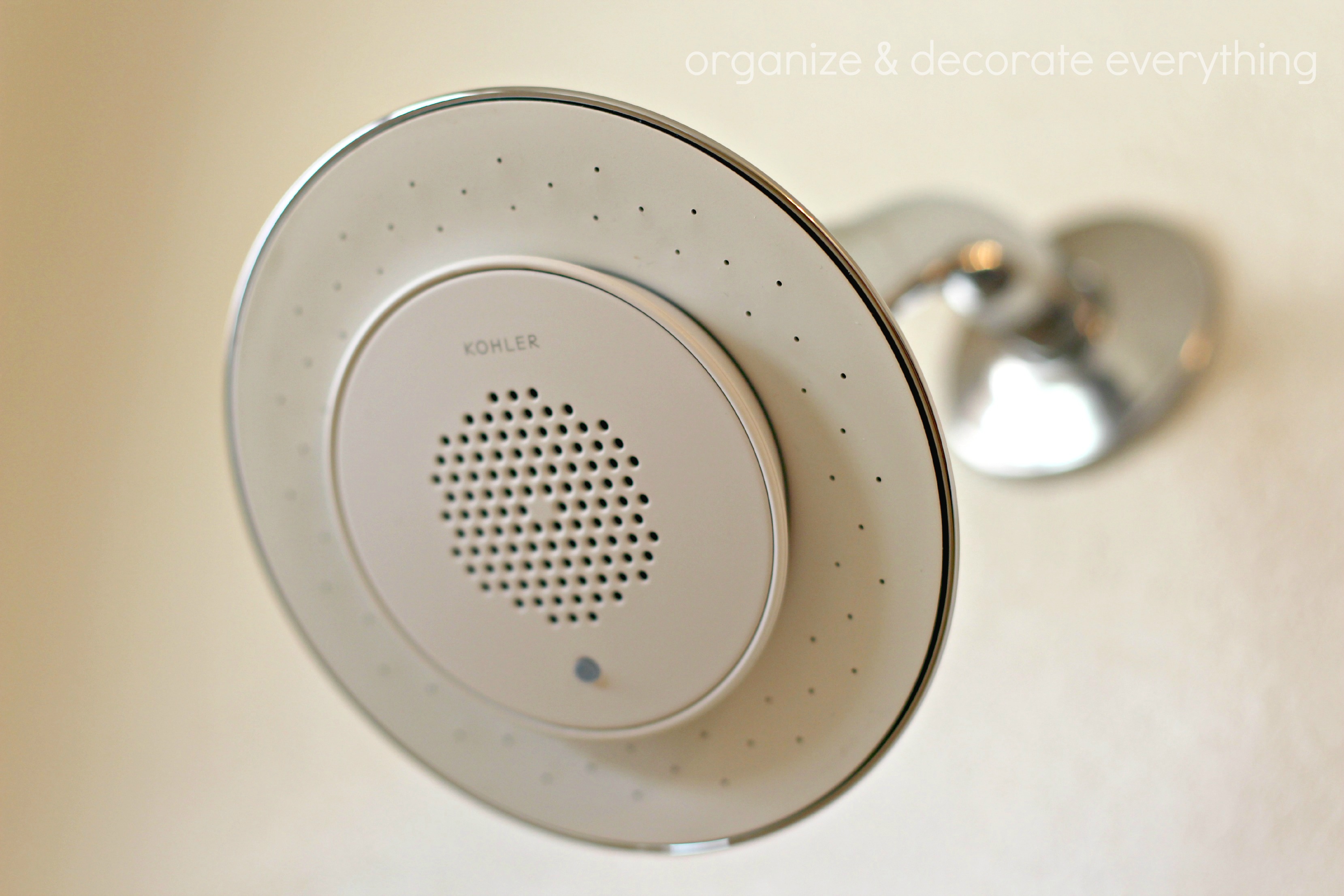 I love the look of Moxie too. It comes in other colors besides white so you can let your personality show through in design and music. I mean we're all a star in the shower, right? Why not love the music and the look.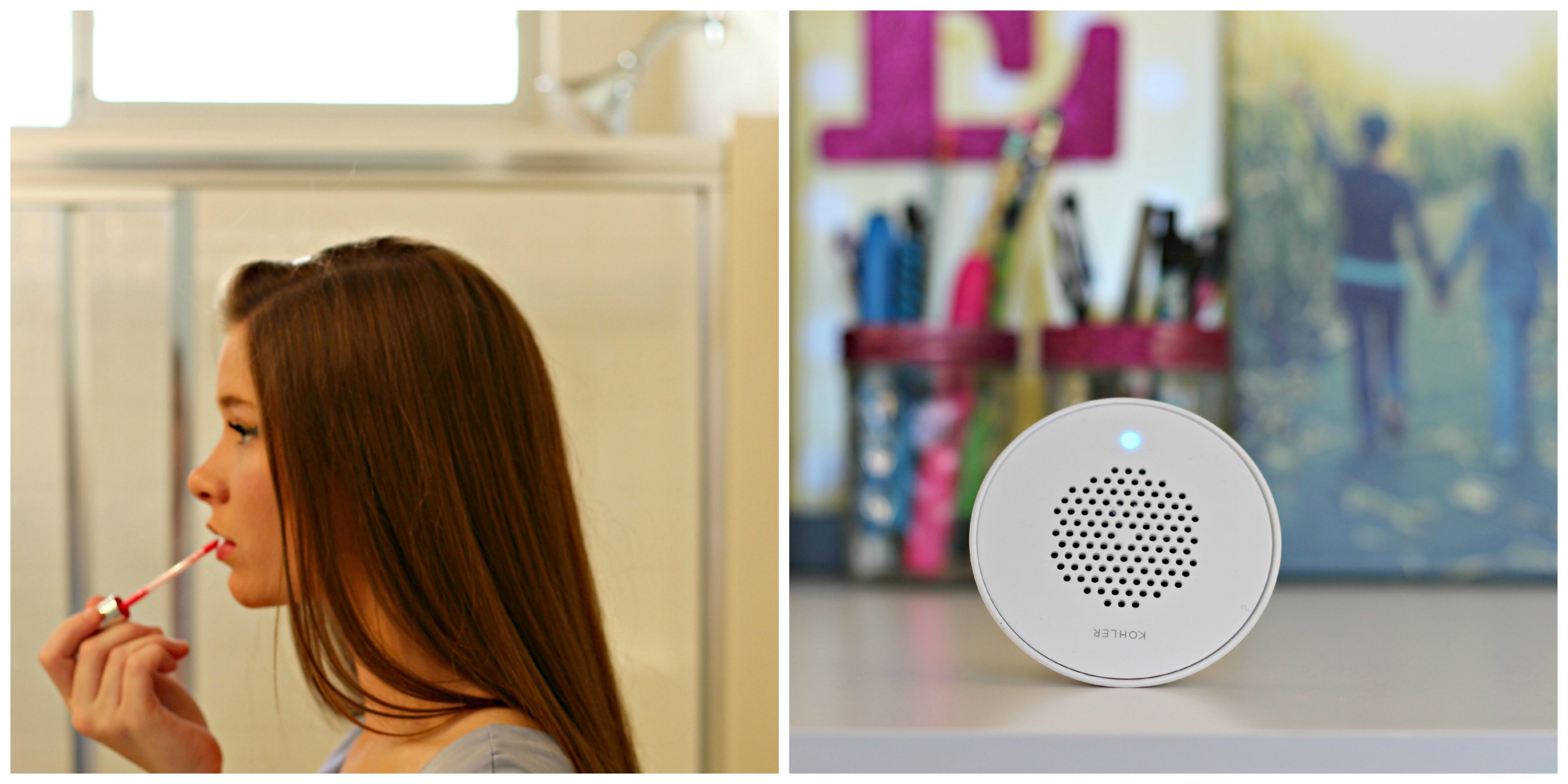 Don't think that Moxie can only be used in the shower. We've already used it in almost every room of our house and outside as well. Emilee likes to listen to it while she's getting ready in the bathroom then takes it into her bedroom to continue getting ready for the day or a special occasion. The boys like to take it in the backyard while they're kicking the soccer ball around and I like to have it in my room while I'm tidying up the upstairs.

Installation couldn't have been easier. Use vice grips to take the old showerhead off, flush debris, apply sealant tape, install the Moxie showerhead, and insert the speaker in the center. Easy peasy!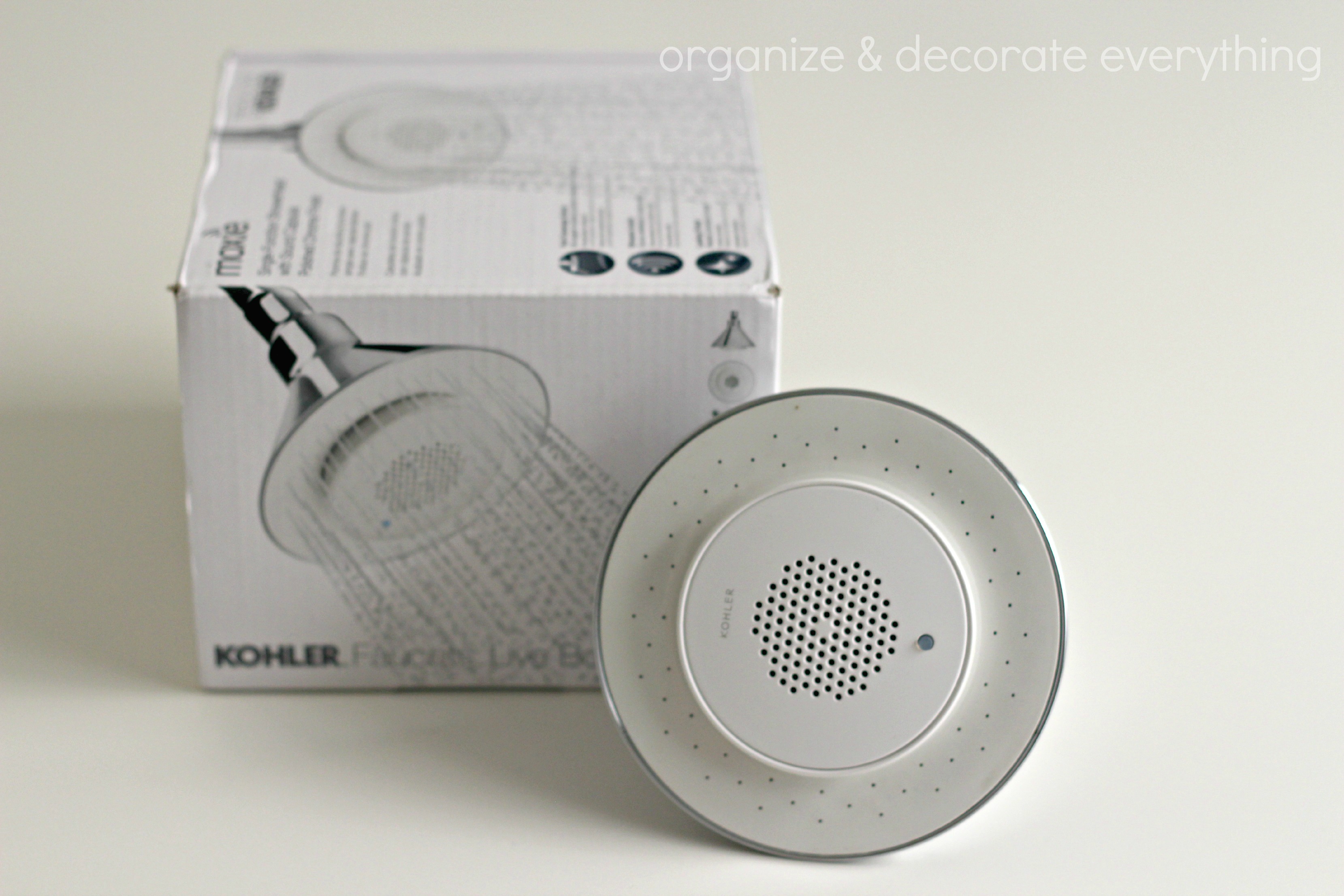 What is your favorite music? How would you use a KOHLER Moxie if you had one? Like Kohler on Facebook and follow on Twitter for the newest products and information.