This is a sponsored post, I am a Kmart Layaway blogger, though all opinions are my own.
I love that Kmart has always given me options when it comes to purchasing needed items or gifts for the holidays. When my husband and I were first married we didn't have much money and used Kmart's layaway program numerous times. Then we had a young family, hubby went back to school and we still didn't have much money. Our Christmas was small for a few years but it would have been even smaller if I didn't have the option of the layaway program at Kmart.
Did you know Kmart offers free layaway? Perfect! Who wants to put their merchandise on layaway and then find out there's a service fee attached? Check out Kmart's layaway grid to get all the info. Now there's even more incentive to use Kmart's free layaway to purchase those holiday gifts. Kmart is prepping for the season of giving by launching Kmart's Big Layaway Giveaway. Meaning there will be one layaway giveaway per store per week every week from 9/9/12 through 11/17/12. How awesome is that! There's No Purchase Necessary and it ends 11/17/12. For Official Rules, visit a participating Kmart location or www.kmart.com/layawaygiveaway .
Since I've already used Kmart's layaway several times I always enjoy looking through the toy area deciding what I'll be putting on layaway for gifts this year. There's such a great selection of brand name toys that sometimes it hard to decide. But I finally picked out some awesome toys that I'm sure they'll enjoy. The Fisher-Price Triceratops is a must have, and so is the Fisher-Price Imaginext DC Super Friends Batwing. And for the girls, I couldn't pass up the Disney Princess Rapunzel Toddler Doll and My Little Pony So Soft Rainbow Dash. It's comforting to know that I can pick these toys out now and have them placed on layaway. The hardest part is already finished.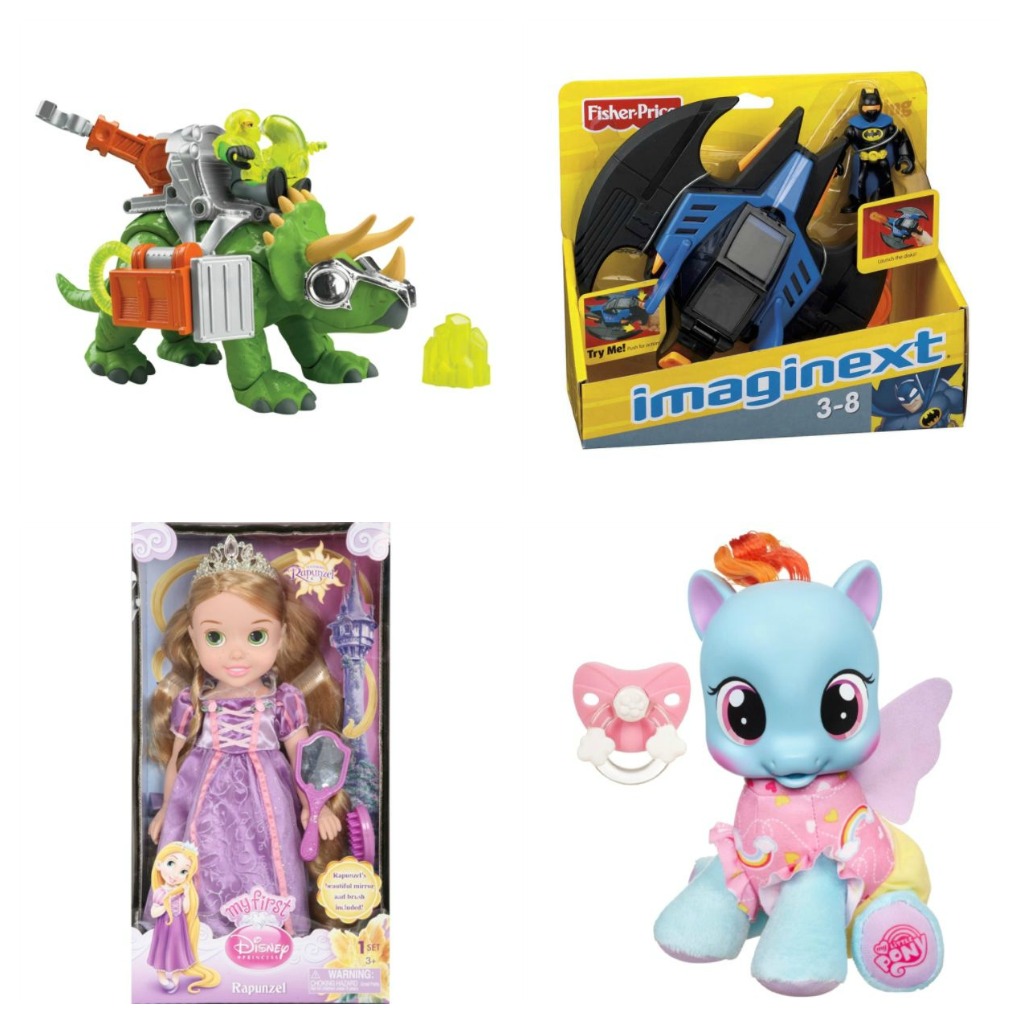 So what are you waiting for? I'm placing my gift selections on layaway hoping I win big during the "Big Layaway Giveaway". I hope you win too. Good Luck!