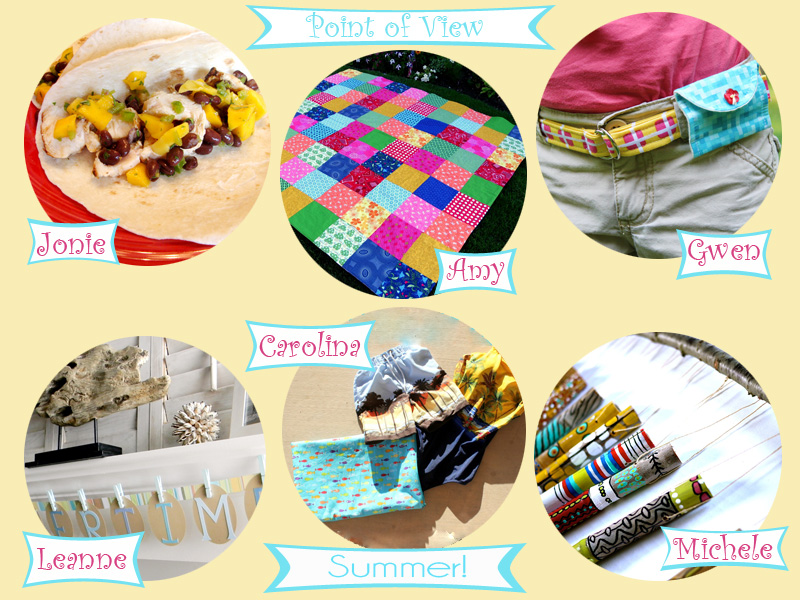 Yay for Summer! Here are the Point of View projects for Summer. I love how our everyone's take on Summer is so different. Do you want to know more about each project? Just click on the links below:
1. Jonie (Just Between Friends)
2. Amy (Ameroonie Designs)
3. Gwen (Gwenny Penny)
4. Leanne (you're here)
5. Carolina (Always Expect Moore)
6. Michele (Michele Made Me)
After you've checked out these great projects come back here and add your Summer project to the list. We'd love to see your take on Summer. Here's mine:
I've had my Summer Mantel up for a while but it was missing something. I love banners (or buntings) whichever you like to call it. So I decided to make one using my Cricut and these 2 cartridges. I've been in a "use what I have" mode so this project was made without having to buy anything new.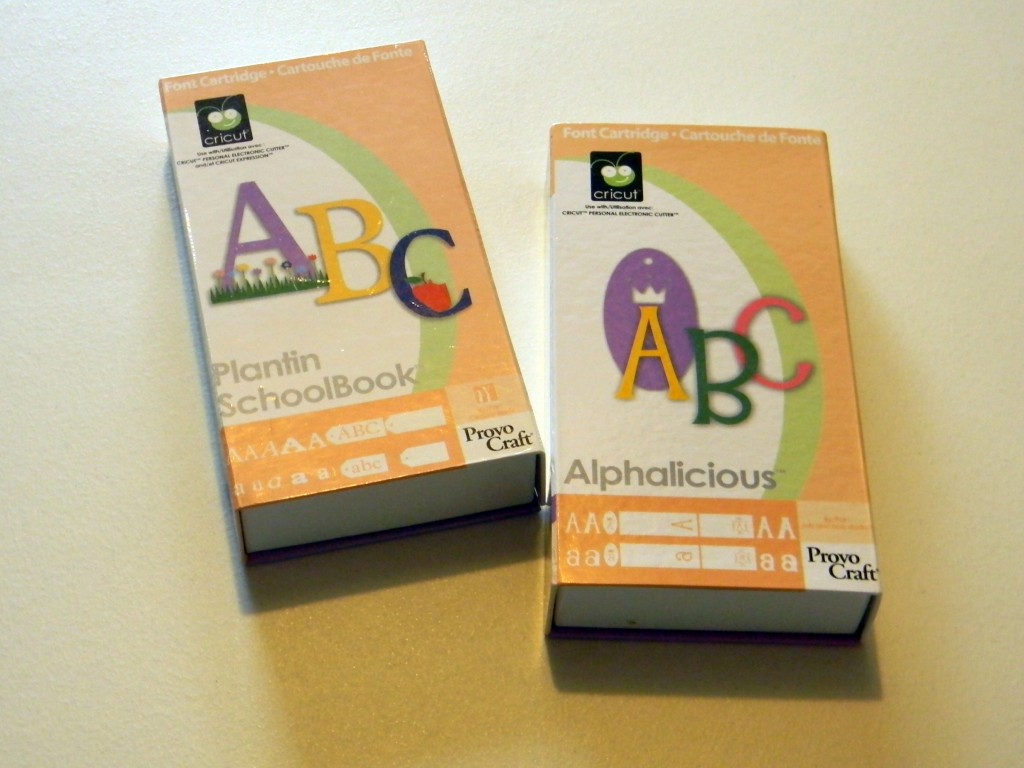 I cut the letters and tags out of cardstock using different shades of blue for the letters and a light brown for the tags. The blue and brown together remind me of the beach. What I wouldn't give to have my toes in sand at a beach right now. But back to reality.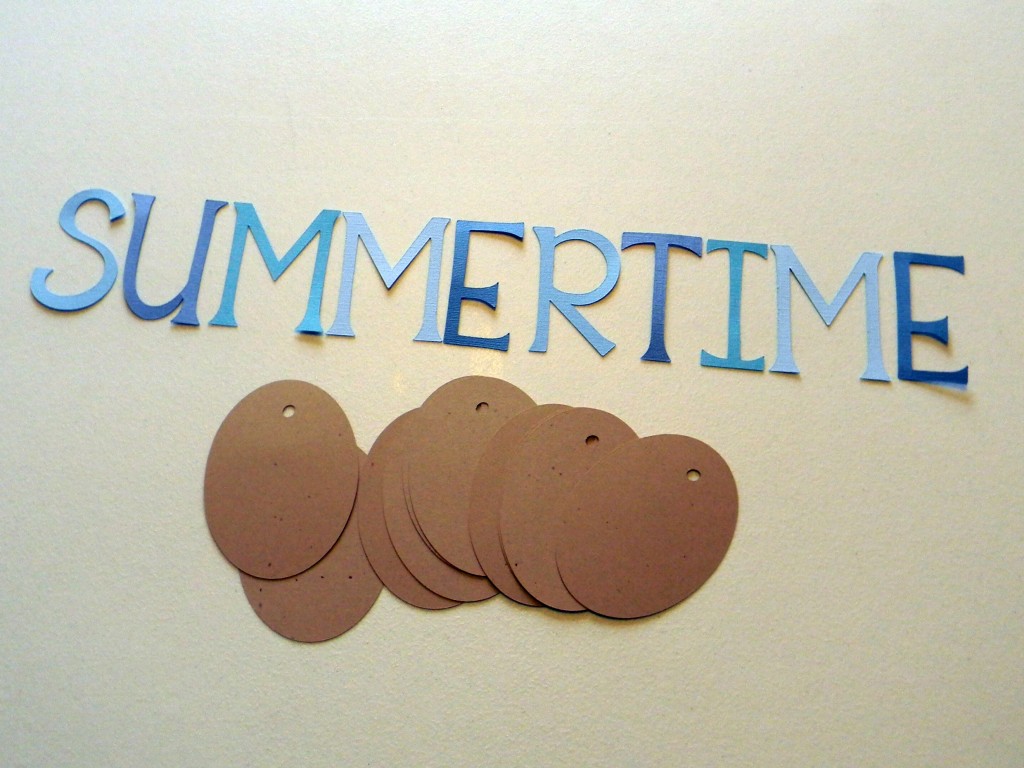 I simply adhered them together using a glue stick.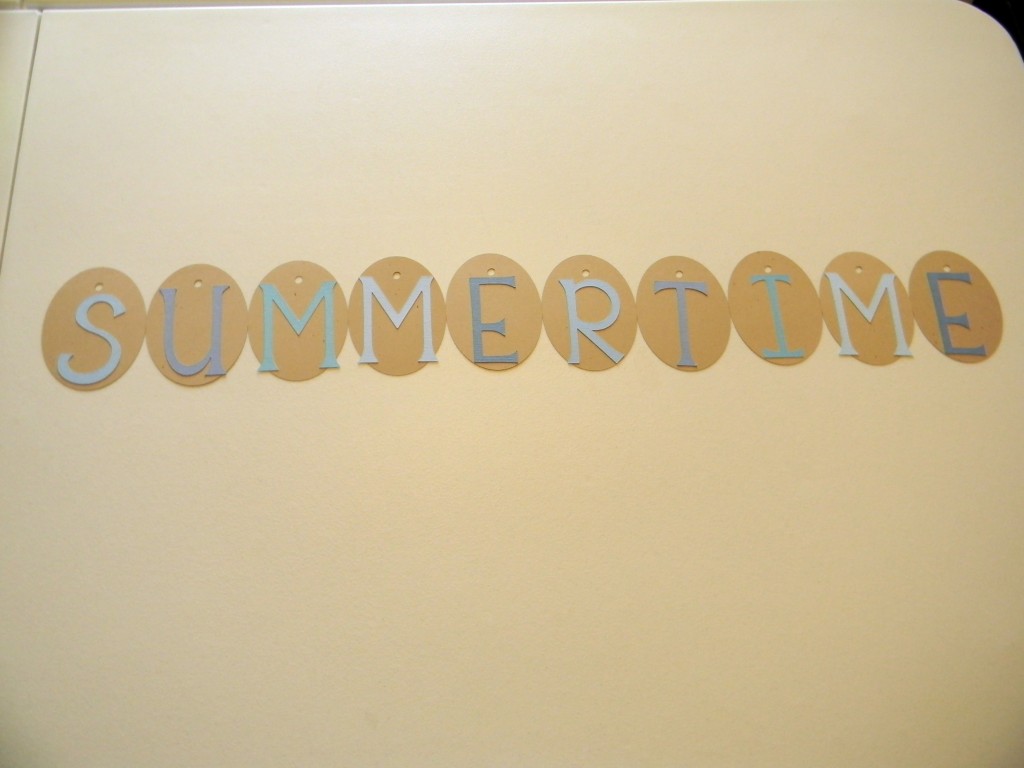 I had some Spa Blue paint left over from a previous project so I decided to paint the clothespins using this pretty blue.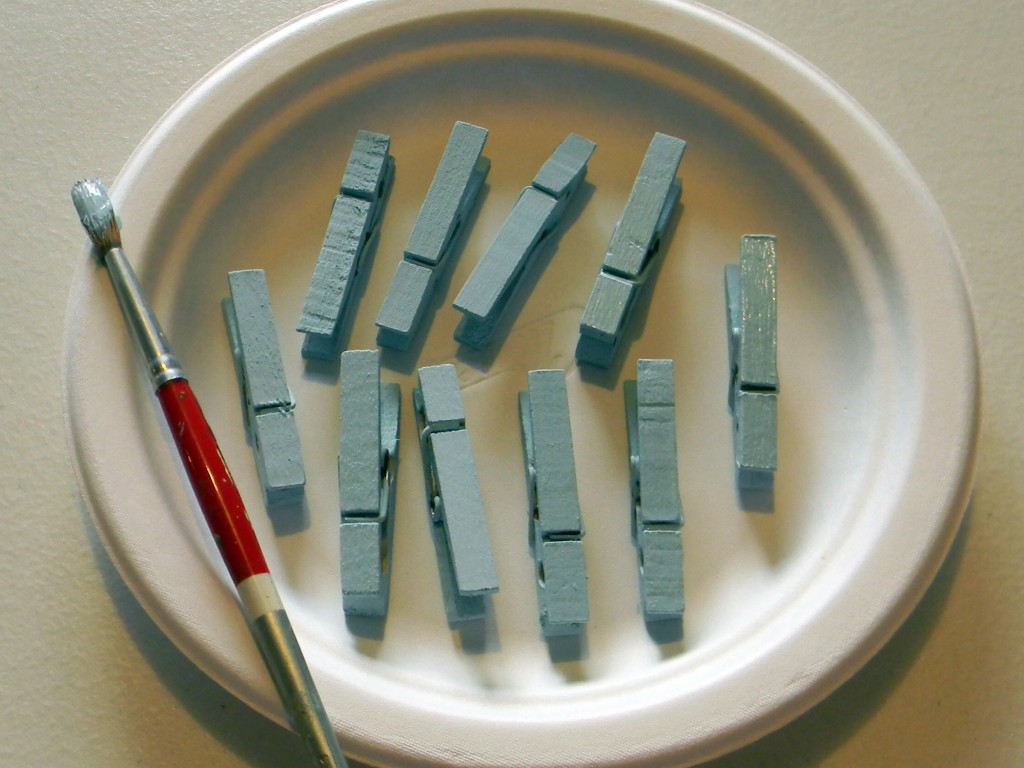 This ribbon has been in my stash for 2 years. I love all the cheery Summery colors.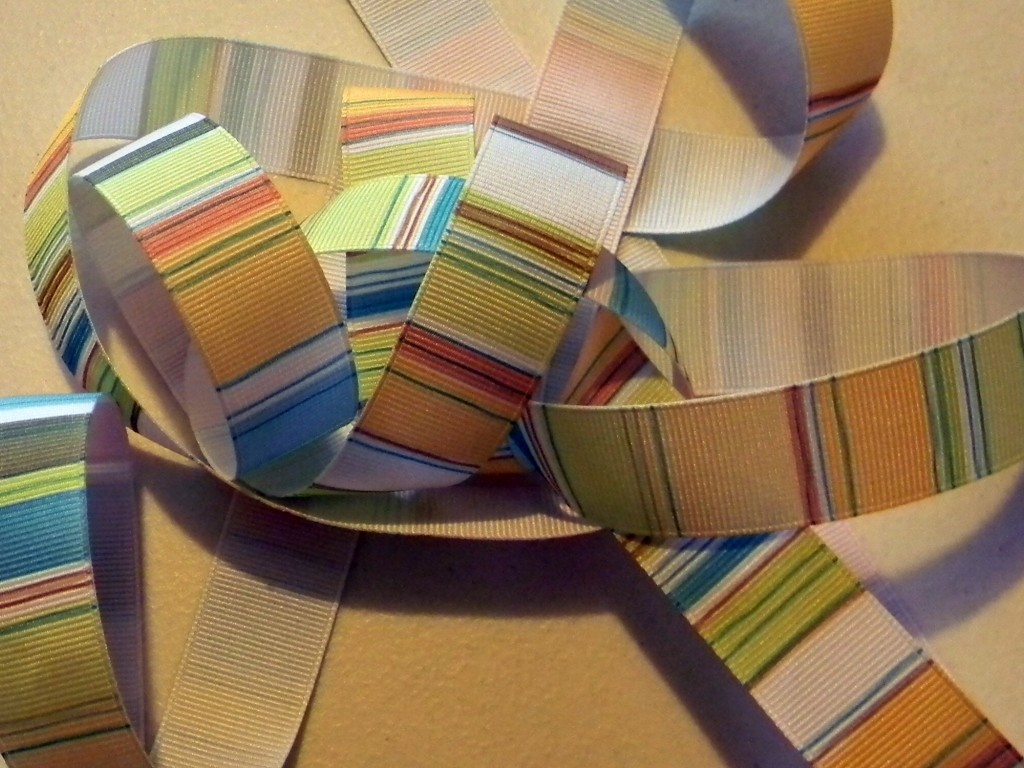 I love using clips whenever I can. They're perfect for banners and they can be used over and over again.
I love Summertime and it never seems to be nearly long enough. I could seriously live on the beach somewhere. I'm not picky, just a beautiful beach with perfect weather.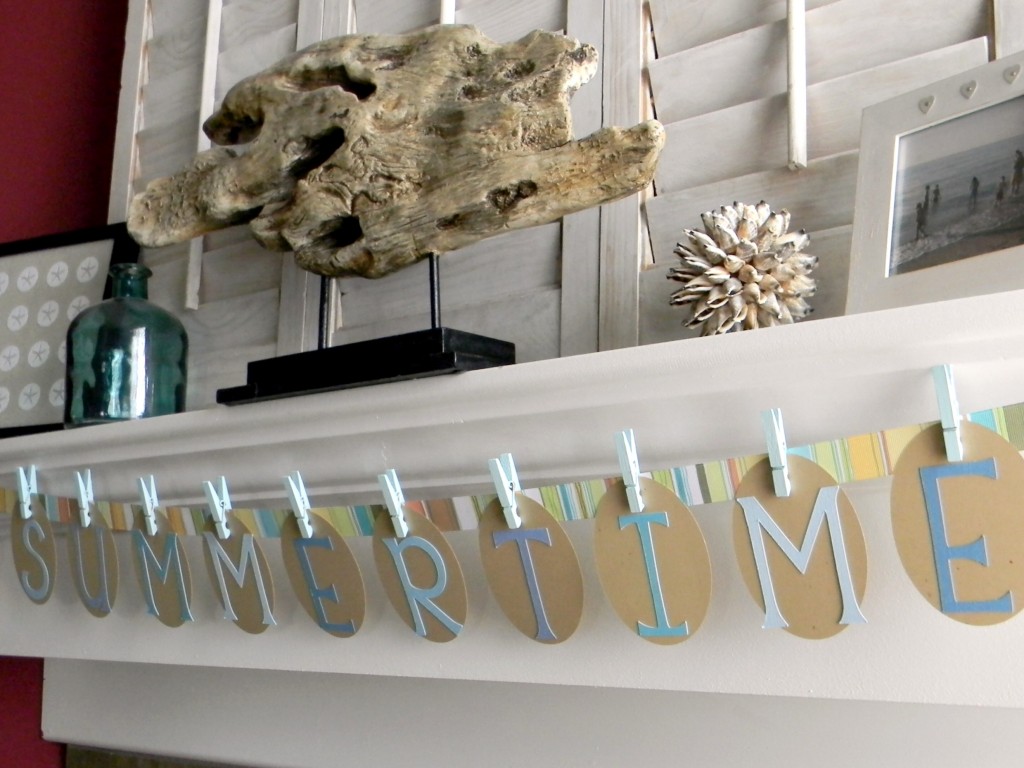 Here's one more picture. If you'd like the tutorial on the Sand Dollar Art click here.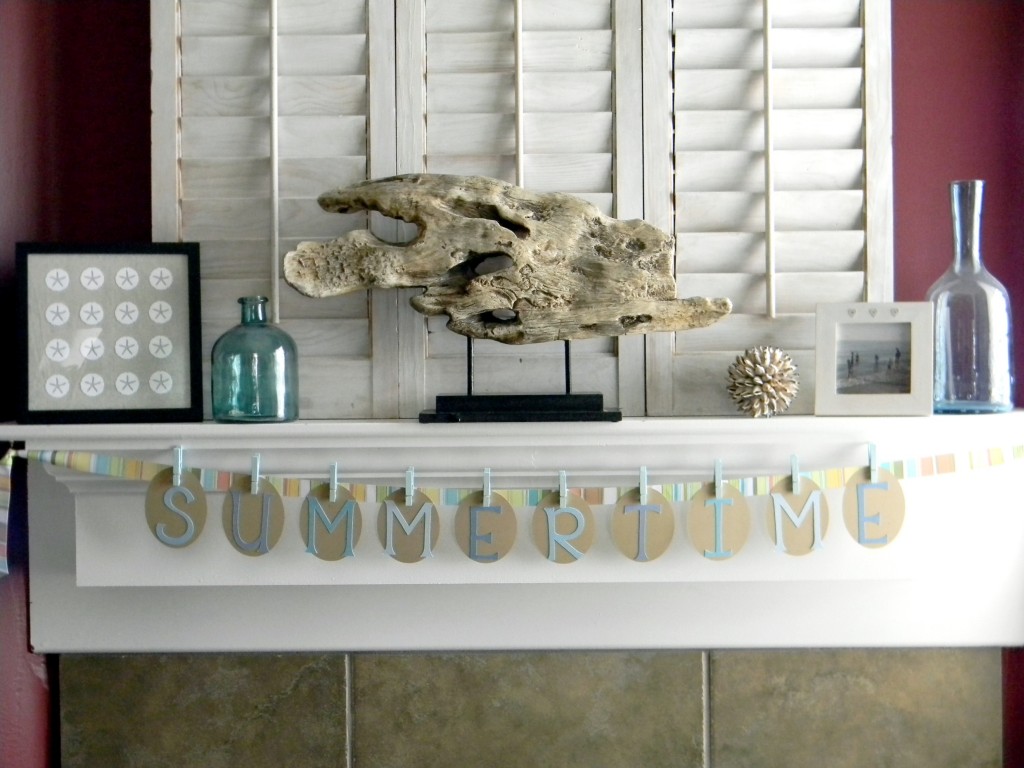 Now let's see your Point of View on Summer.
You can link up current or past projects as long as they fit the theme: SUMMER
Don't forget to link back to the party so you can help spread the word and have a chance to be featured by one of the Point of View girls next week.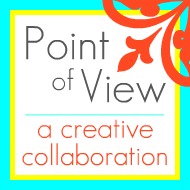 I'm linking to these awesome blog parties:
Remodelaholics Anonymous at Remodelaholic