Sometimes I look at all the technology we have right at our fingertips and I wonder how we ever got along without it. I just recently got a smart phone and I'm hooked. I can email, facebook, twitter, instagram (as of today) and get tons of work done while I'm waiting for kids or have a little down time. And the apps, I'm in app heaven and I can't wait to share with you this new Baby Steps App.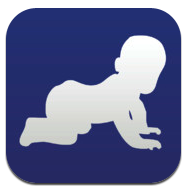 Baby Steps is a new app for expectant and new moms. What I wouldn't have given to have an app like this when I was expecting. I truly am excited about it! Intermountain Heathcare gave me a sneak peek a few months ago. I was in awe with all the information packed into this app.
Here are some of the features I thought would impress you.
-A video (by Nurse Dani) and information about every week of your pregnancy
-Baby naming dictionary
-Get prepared hospital checklist so you don't forget those important items
-A place to record questions and follow up answers from your health care provider
-Frequently Asked Question videos
-A link to Intermountain Moms facebook page
-A diary where you can actually record your baby's heartbeat at each visit
Baby Steps is a free app from Intermountain Healthcare. They have researched to bring you all the best information in a convenient app you can access anywhere from your phone. It's available on Android and iPhone . You seriously need to try this app. I would have loved having this available to me when I was pregnant with my children. My daughters are going to love it!
*Disclaimer: This is a Intermountain Moms sponsored post but all thoughts and and excitement about the new app are my own.