I collect ribbon like I collect scrapbook paper, fabric, twine and washi tape. I never know when I might need a certain color, width or type so I like having a good selection on hand. But, how about storing it all? I like storing it in the open because it looks pretty and I have easy access to it.
You might recognize this picture as my cover photo on Facebook. The storage containers on the right are from Hobby Lobby. I bought them for $6 using the 40% off coupon. I made holes in the storage boxes on the left using my Big Bite Crop-o-dile. It's perfect for thin ribbon.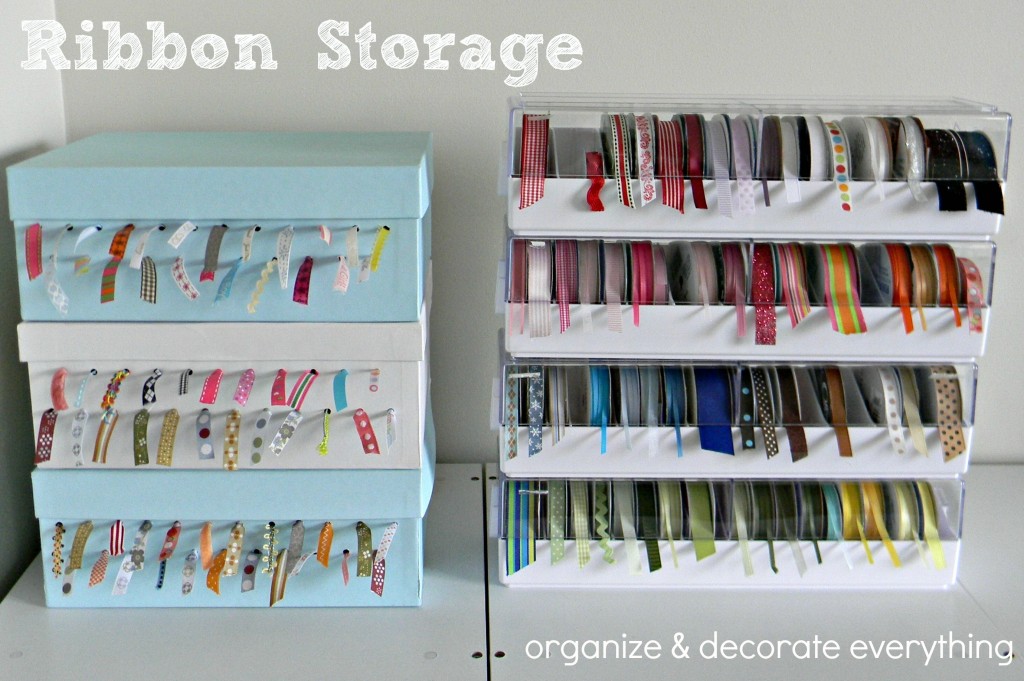 How about wrapping ribbon, securing it with a small clothespin and tossing it in a vase or bowl.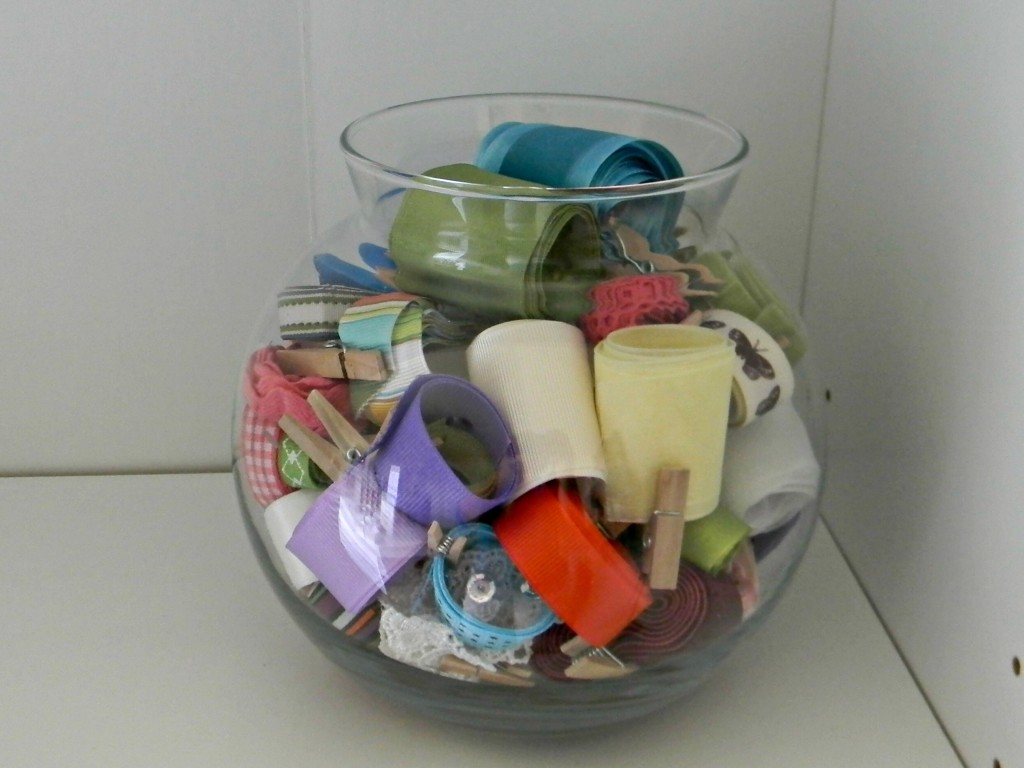 I put tiny scraps, perfect for cards, in a small drawer.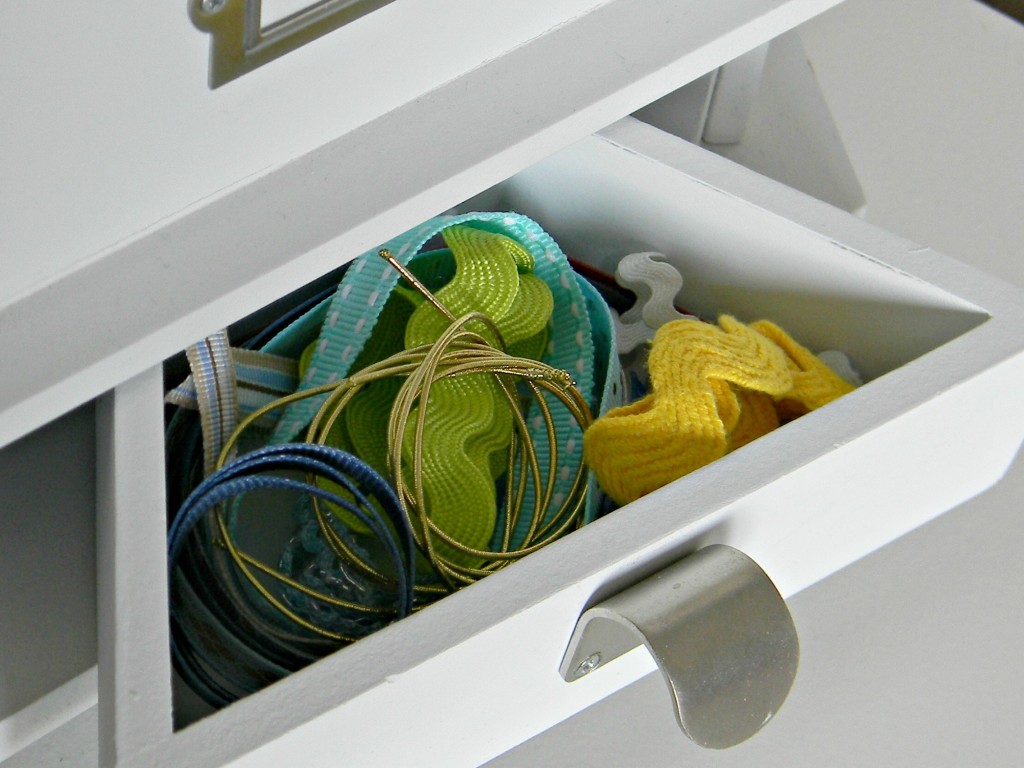 Ric rack and binding tape is kept on the cards they come with and stored in a letter file organizer. I need to paint it. Will you help me think of a cute color?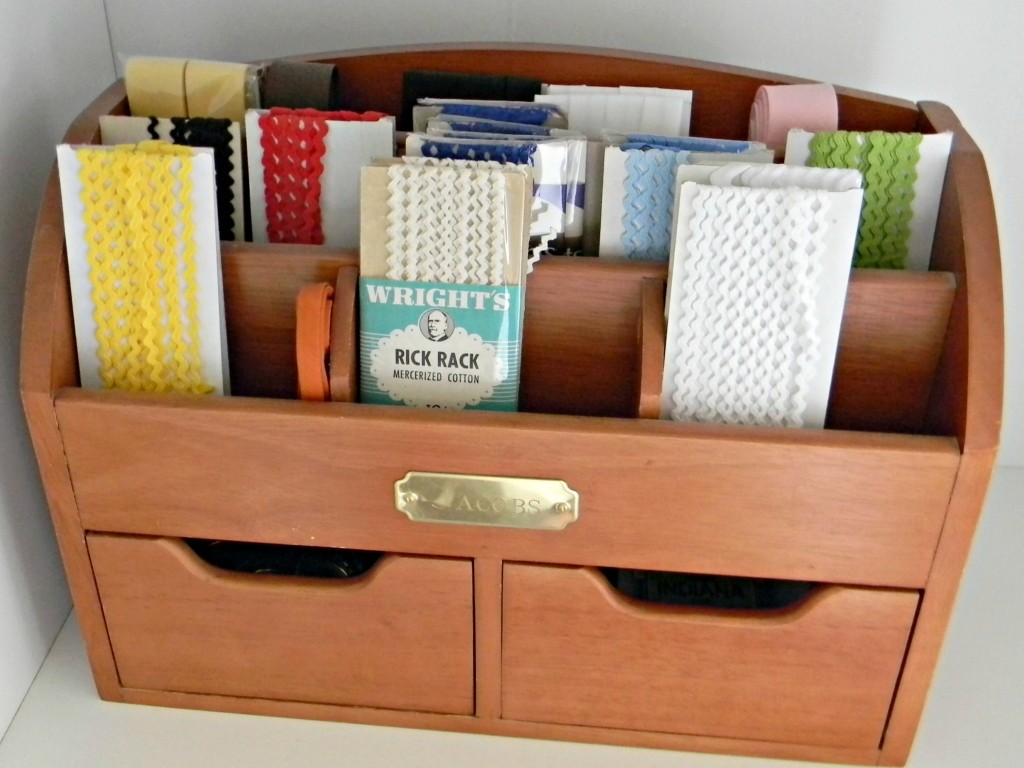 One of my favorite ways to store ribbon is on a curtain rod. It makes it so easy to cut off what you need.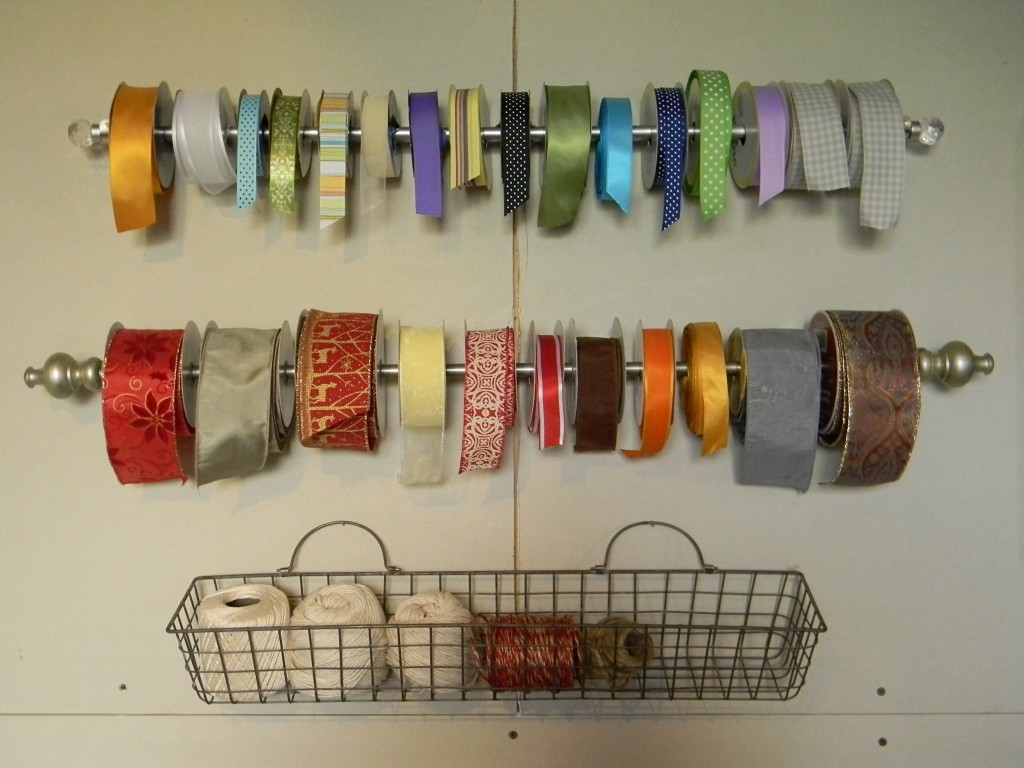 These little containers are from the $1 Spot at Target.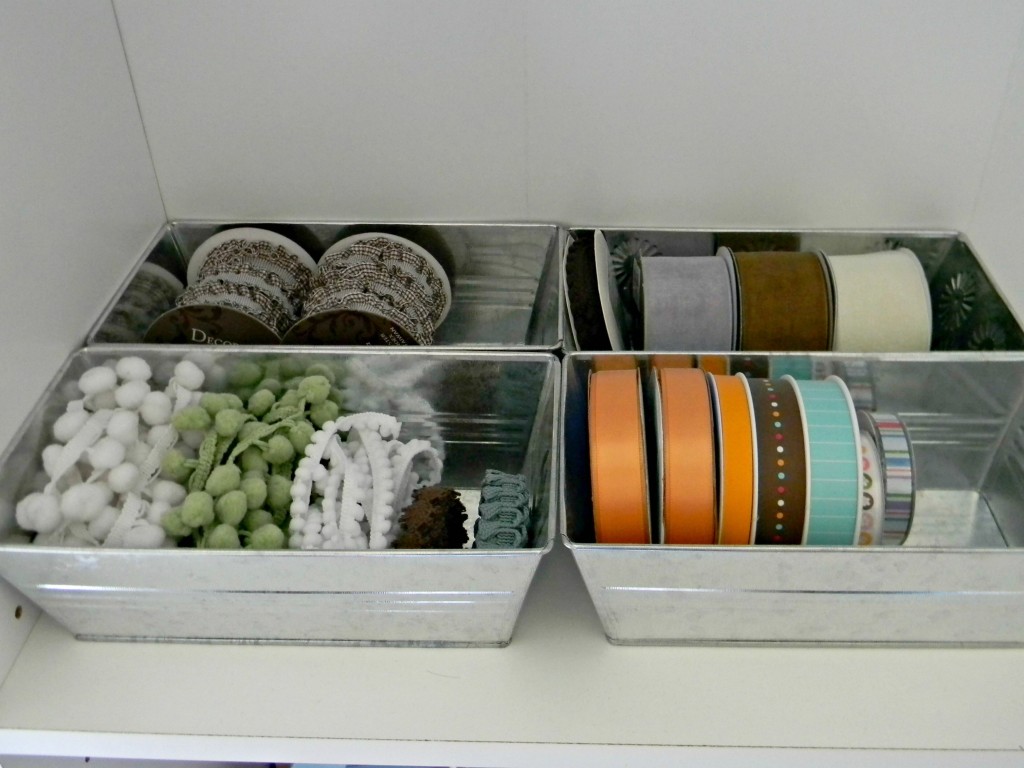 Since I'm in a temporary craft room right now, I have some stacked on a shelf. Aren't they pretty?
Here's some more great ribbon storage ideas.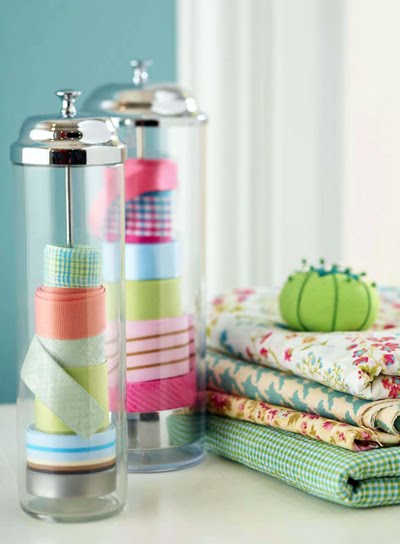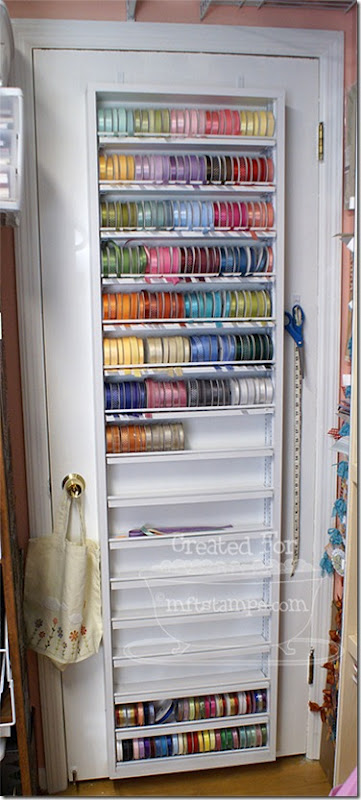 How do you store your ribbon? Are you going to use some of these ideas?
If you're in Utah please enter the Intermountain Moms Daily Delivery giveaway. Even if you don't have a baby it would make a perfect baby shower gift. Plus I'm in a contest and I would love to win.