I started collecting bottles about a year ago. My daughter started it for me. She had been at her friend's house, playing in her back field and found some old bottles buried in the ground. Apparently their back field used to be part of an old railroad line, so they've found a lot of bottles and other things buried back there. We cleaned the bottles out as best we could and now they're here (at each end):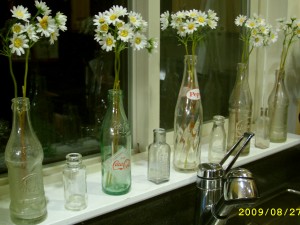 There are more soda bottles, some spice bottles and a battery oil bottle also on the window sill.
I bought all these small bottles from an antique store a few towns away. They were all in a box with the outside marked $10. They're a mix of medicine, perfume, spice, battery oil and ink well bottles and are spread throughout my house: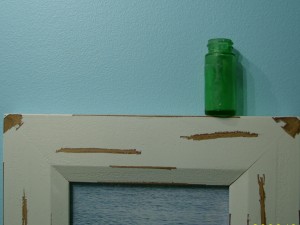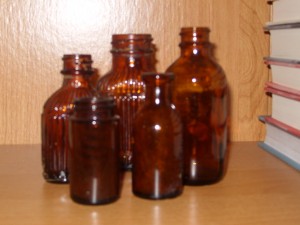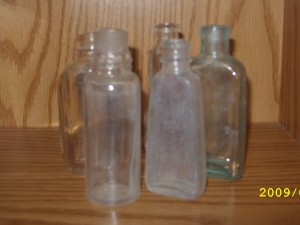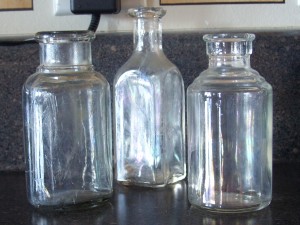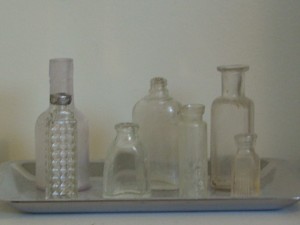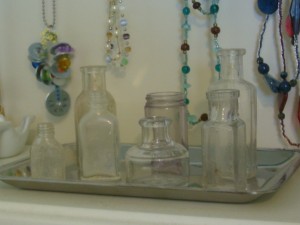 These are bottles I got at an antique store in Cedar City. They're going in the girls bathroom when it's finished: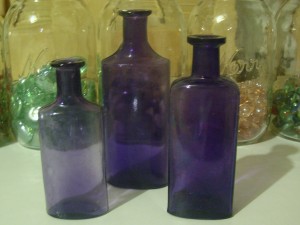 These are from the Scottish Festivals we go to. They're called Bison Brew and will refill them with rootbeer or cream soda for $1 when you bring them back, so I keep them. Plus I love the shape of them: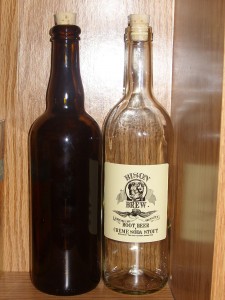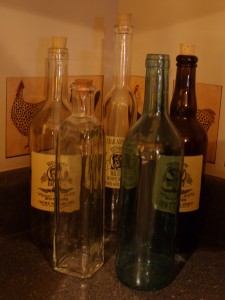 Here are some other random bottles that I have around the house, because of their shape or color: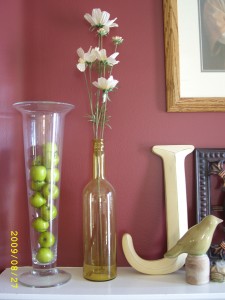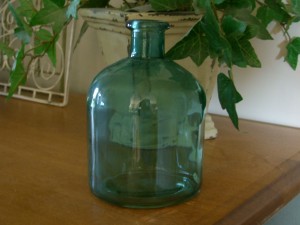 Sorry about this picture I took it at night and had to use the flash, so it's not very good. The bottles are hanging from a stucco post and you can lift off the bottom and put tealight candles in them: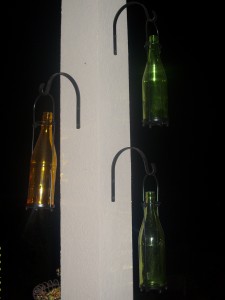 Bottles are fascinating to me. They can have such a history and come in so many shapes, sizes and colors that they're never boring. Plus, they bring back memories. Here are some more I need to share: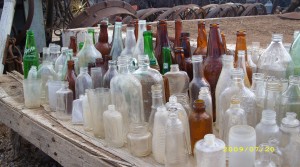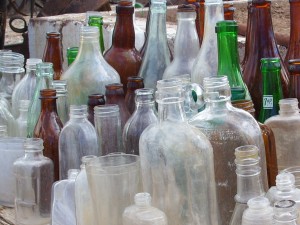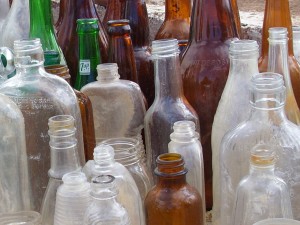 I'm linking to Hooked on Fridays at Hooked on Houses. I love seeing what everyone else is hooked on this week, so I'm going over to Julia's Hooked on Houses. You should too.  
Have a beautiful weekend!