It's time for another Home Decor and Organizing Link Party.
I can't wait to see what you link to the party this week.
It really does make my day to see what you've been working on.
And I can't wait to share it with others.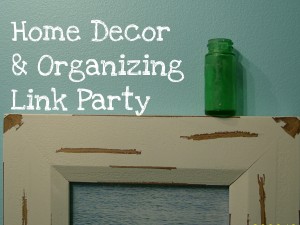 Before we get to the party I have something to share.
Today is mine and hubby's 31st Wedding Anniversary.
I can't express to you how awesome it feels to be able to say that.
It's been quite a ride, but one of the most incredible rides I've ever been on.
I love you more than new shoes, blogging, and cheesecake and that's saying a lot.
Thanks Babe! You make me better than I ever thought I could be.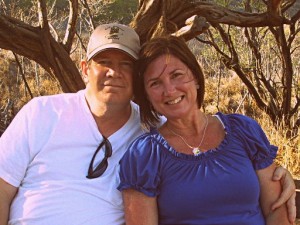 (photo was taken last year in Hawaii)
Now on with the party. Let's see what you've been working on.
I'll be featuring some linked projects later this week.
If you would grab a button or link back to the party I would really appreciate it.