I'm so ready to be inspired by your projects and ideas this week. How about you?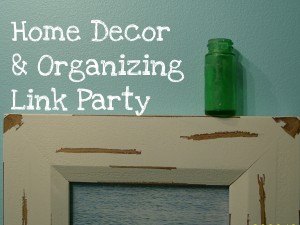 But before we get the party started, let's take a look at the most viewed links from last weeks party.
This very organized closet makeover by Kuzak's Closet. Hmm, I might need to splurge on some of those velvet hangers.
Many Moments of Me organized and beautifully decorated coat closet. Love the stencil and the baskets.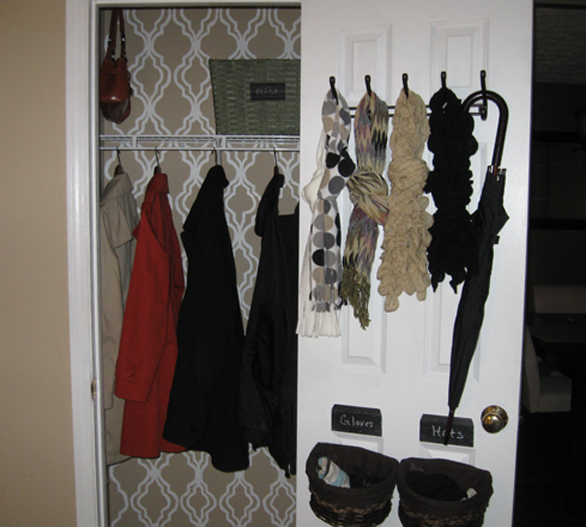 One more thing before we get started.
I've been having some issues with my server which has made it difficult to leave comments lately.
It's been taking no less than 10 minutes and that's even if it goes through.
I just wanted you to know how much I appreciate you sharing all your great ideas and projects here.
It's also been taking me about 3 times longer to write a post.
If anyone has any ideas on how to solve my computer woes I'm open to them.
Now link up your projects.
I'd love to see any seasonal or holiday ideas you'd like to share too.
Please link back to the party so others know where you party and can join in.
Visit a few other links and leave comments.
There are some incredible ideas being shared.